The market is going to have to make a decision very soon, and it may come as early as tomorrow. The current set up has us in a potential 1-2 structure off Friday's low, with the drop today off the high potentially being a c-wave in wave 2 of the (c) wave rally we ideally want to see take hold.
The support for this structure is the 2333-2336SPX region, and if that is broken, it would begin to suggest that we may be stuck in the yellow count for the next few weeks and completing wave (iv) sooner than I had initially expected.
For now, I am going to look higher until the market proves otherwise. That means I am giving this until tomorrow morning to prove it has a bullish intent for the (c) wave of green b-wave rally by a strong gap up, for which 3rd waves are known. Without such confirmation tomorrow, it begins to make me consider the yellow count a bit stronger.
For those more focused on the daily chart, please take note that the MACD on the daily chart is now approaching the region where we have seen some strong bottoming in the market over the past year. While there is still some room lower, if we do continue lower in wave (iv) sooner rather than later, my expectation would be to see us strike that region. However, if we break out higher in the bigger b-wave rally, then we may be setting up the daily MACD for a positive divergent low on a c-wave down later in May. Either way, I think the market is setting up a buying opportunity before we head up to the 2500SPX region.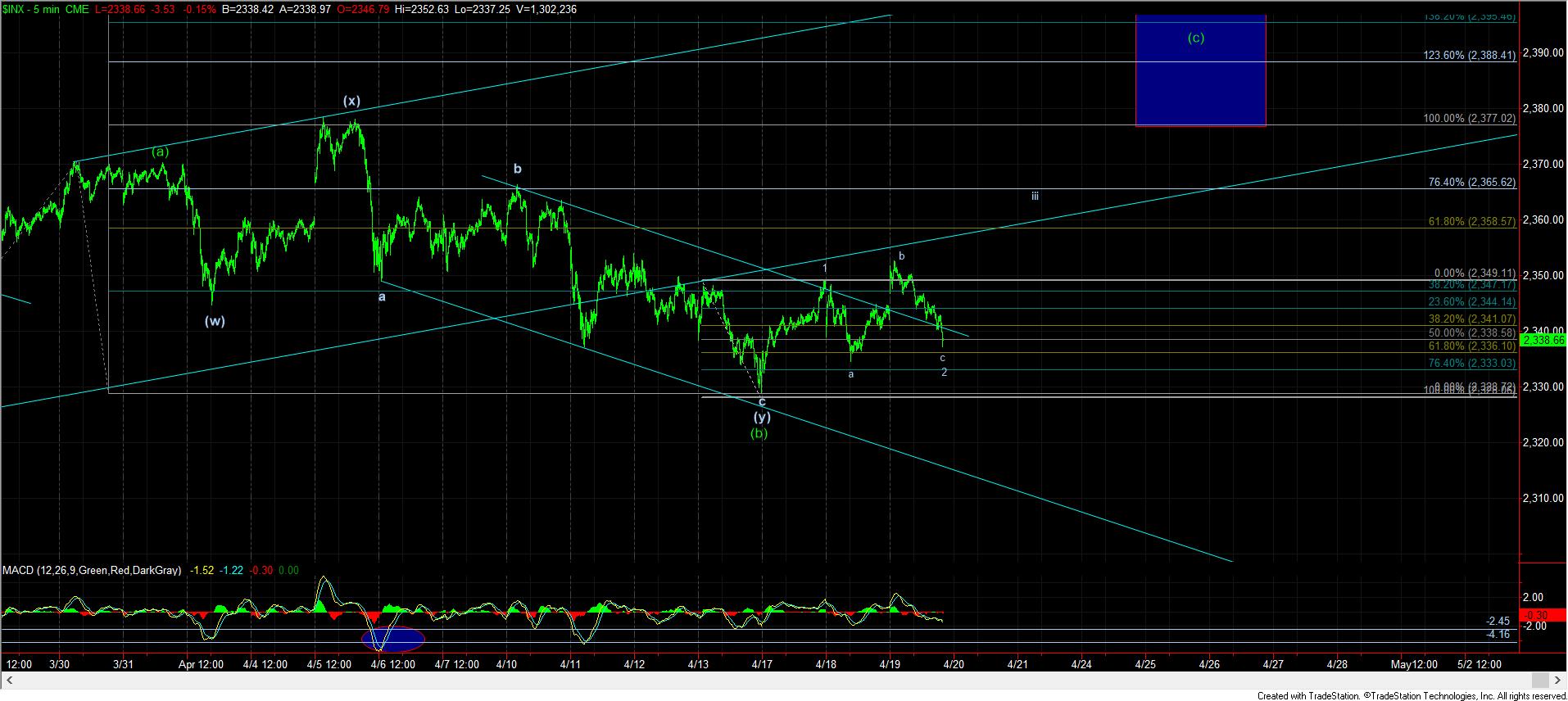 5minSPX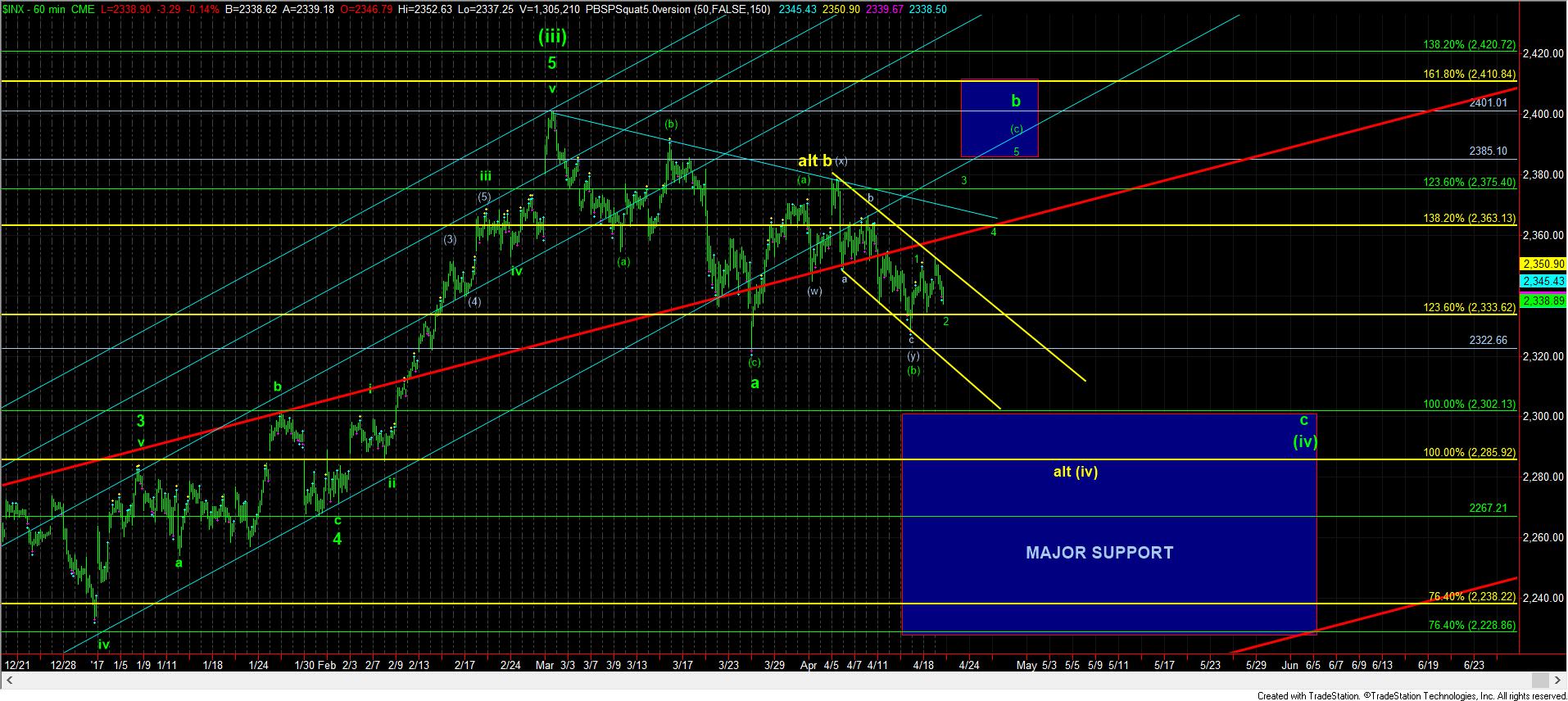 1turnchart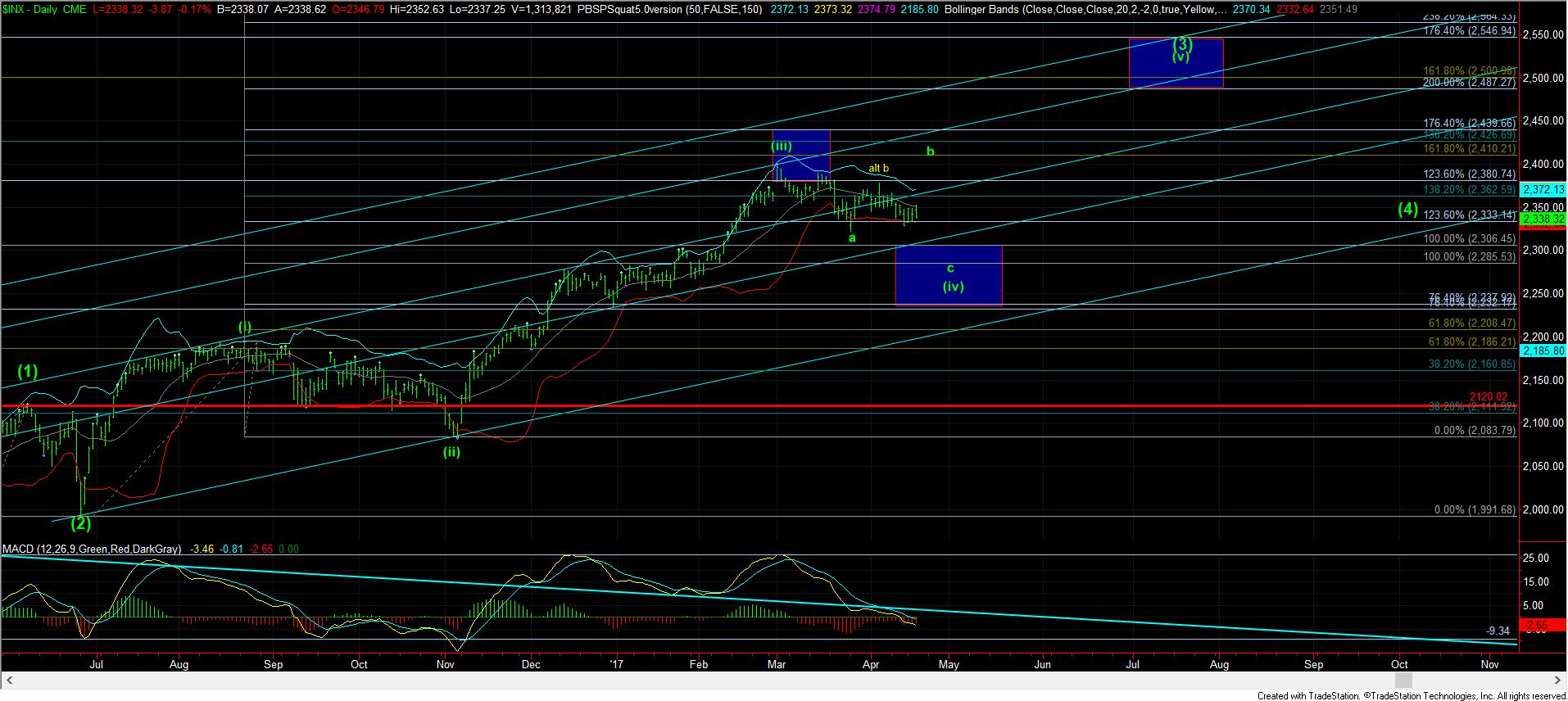 1SPXDaily