4th Wave Curveball - Market Analysis for Dec 27th, 2018
This is exactly why I provided the warning in my update this evening. With the market being unable to break down below the pivot, it was unable to confirm a downtrend back in progress.
For now, my primary count has this in a more expanded 4th wave, which "should" remain below the 2520 top of the pivot. This would still point us down to complete the a-wave in the box below. In the micro structure, it still looks like this c-wave of 4 needs a micro 4-5 to complete.
But, please take note that since the futures did move into the target box below, if the market is able to exceed this pivot, we have to view the a-wave as being done. That means this rally is likely only an (a) wave within a much larger degree b-wave rally which will take us to 2700+. And, it will provide us with a buying opportunity for a long trade after a (b) wave retrace back into the market pivot.
For now, I am still expecting one more bout of weakness before this a-wave concludes. Yet, I would not short the market until we get a clear downside structure to do so.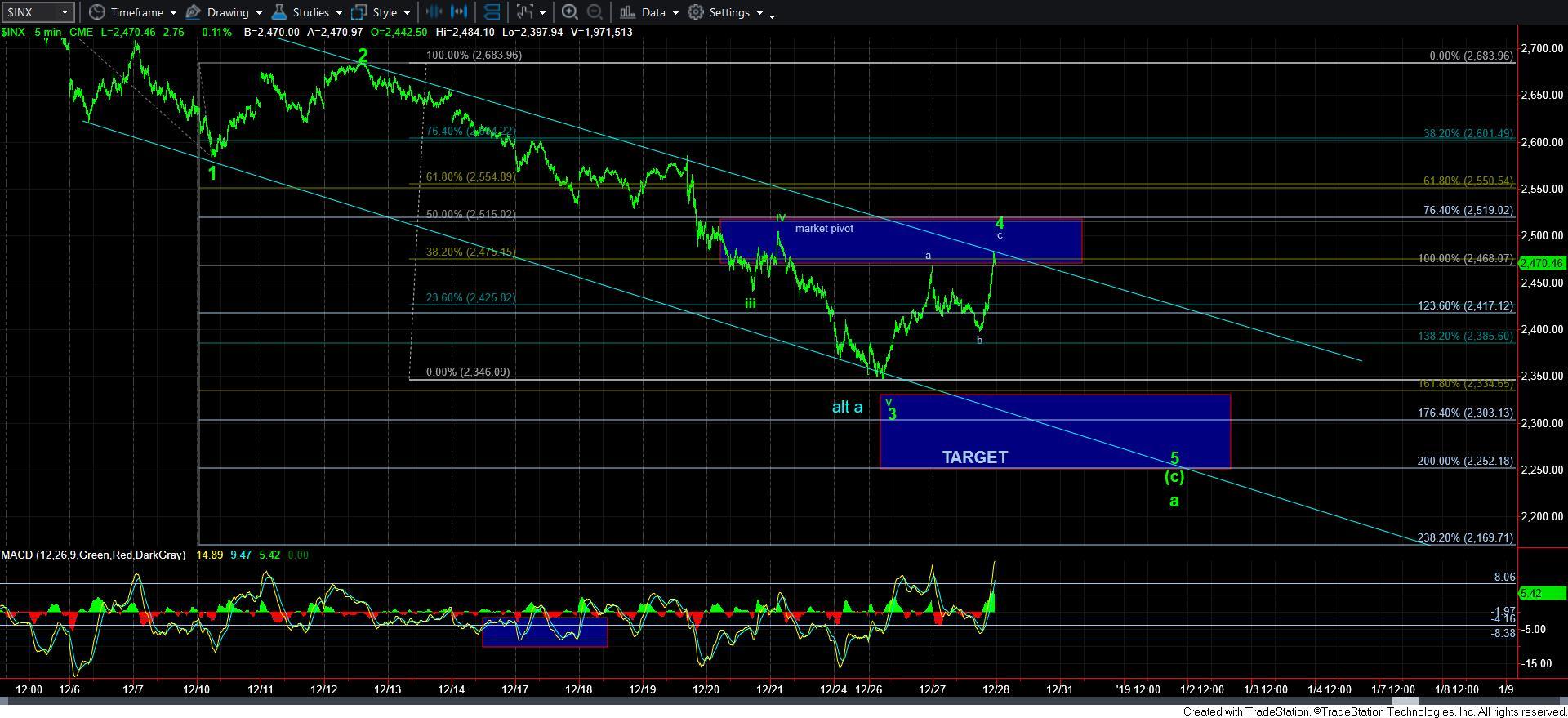 5minSPX