As it stands right now, we have a micro structure that is pointing us up to the 4213-4222SPX region for wave [iii] of [1] of v of 3. Yet, if the market breaks below today's pullback low, it puts that potential in jeopardy in the near term. Ideally, we should remain over today's pullback low, and rally through 4200SPX to complete wave [iii] of [1], potentially by tomorrow.
However, if we fail to generate escape velocity, then I fear we may not pass another test of the micro support below us, and unleash a c-wave down – now presented in yellow – which can still point us back down to the 4100SPX region. At this point in time, this is my least favorite of the options on the chart.
Rather, should we break down below today's low, I actually have just enough waves now in place to consider a [1][2][i][ii] structure, as presented now in blue, which can take us more directly towards the 4400SPX region without needing to stop at 4240/50SPX to refuel with a wave [2] pullback, as presented in green.
Remember, this is a bull market, and surprises come to the upside. So, I am going to continually be looking for where the market "may" provide one of those surprises. And, the blue count now presents one way in which it can surprise us to the upside.
As I have been trying to harp upon for quite some time, in bull markets, pullbacks are not shorting opportunities but buying opportunities. Trying to short within a 3rd wave often turns out to be an exercise in futility, and it is always much more profitable in the long run to take risk to the long side during such a trend.
So, for now, our micro support is today's low, which, if broken, points us again down to the 4160/70SPX support. And, the next time we take out 4200SPX will likely be our strong indication that the rally to 4300+ has likely begun.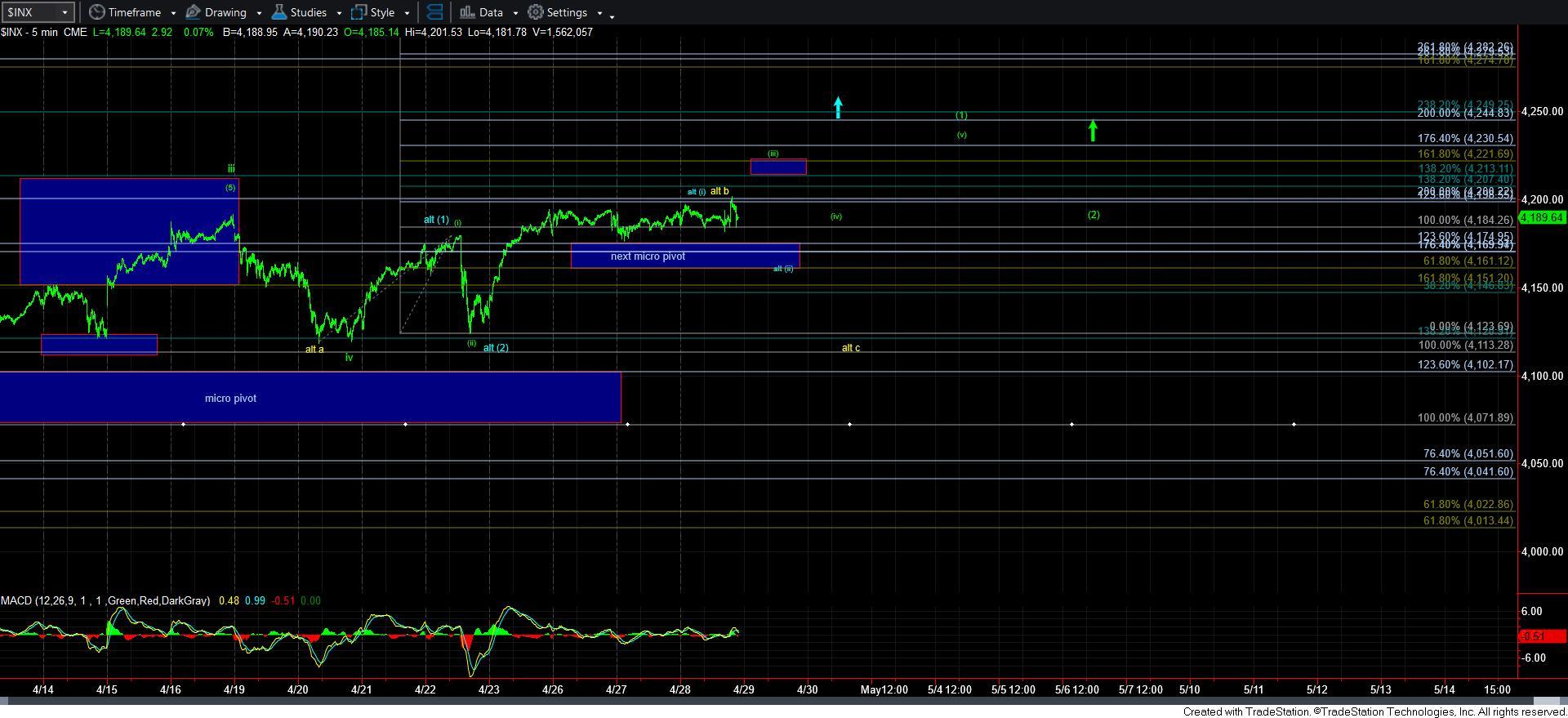 5minSPX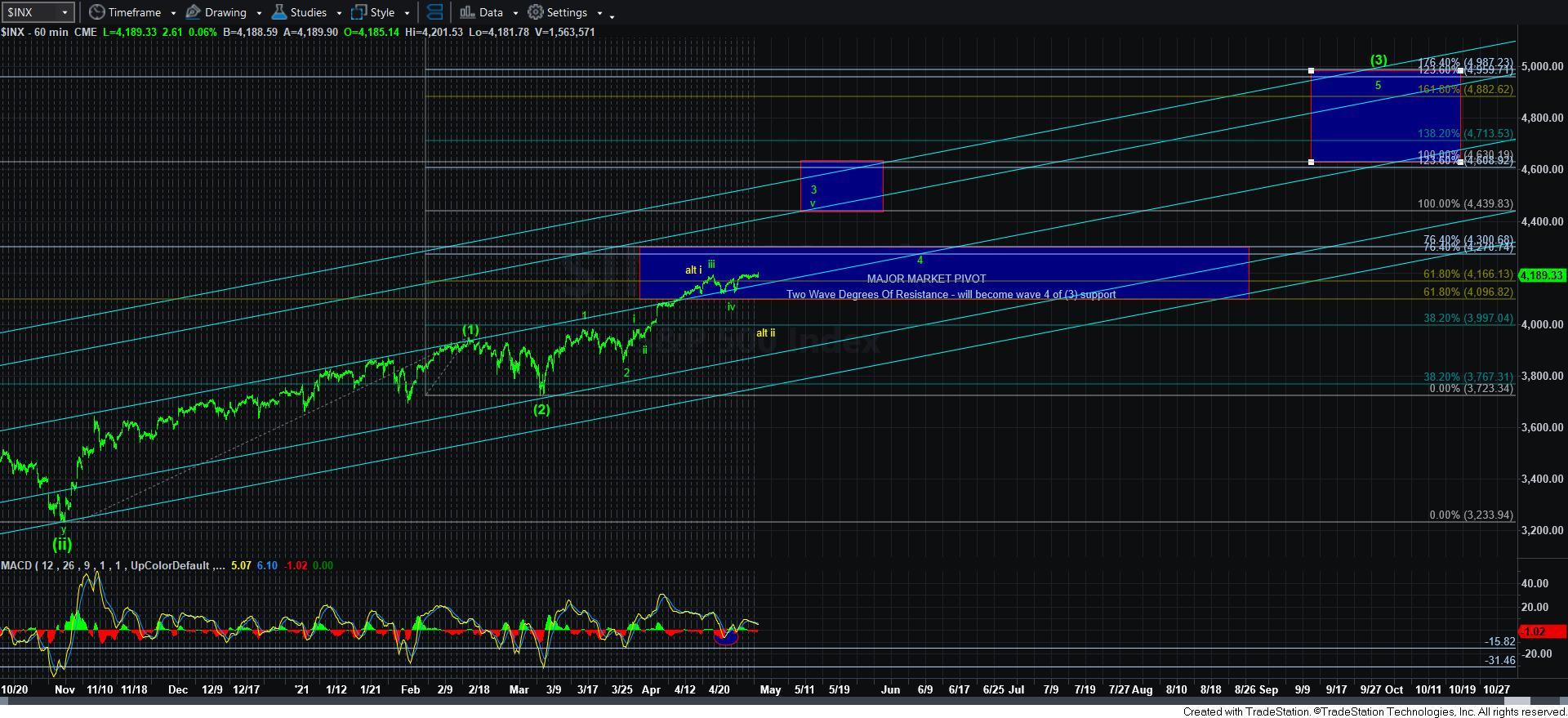 60minSPX