3rd Wave Set Up
Well, here we are again. The market has carved out what we can view as a potential set up to gap up and run strong for the next month. But, having the set up and seeing follow through are clearly two different things.
As I noted last night, there are still issues I have with the IWM's overall smaller micro pattern, but the larger pattern is still quite bullish. As far as the ES, the yellow pattern has not "technically" invalidated since we did not break the prior highs of last week, but we have nothing to suggest it is in play. So, at this point, the market has to make a decision.
What makes this even more dramatic is that tomorrow is the next Bradley turn date, and it is the strongest one we have faced in 2015 – with the only stronger ones coming in the middle and end of May.
So, while the overall potential break out pattern in IWM and SPX is not ideal, it is there nonetheless and it is one which you cannot ignore. It would take a break below 2083SPX and 2075ES to get me a bit worried about the immediate bullish pattern on the table. And, in a bull market, with the potential for a 3rd wave to be upon us, I do have to give preference to a bullish count that I see on the chart. And, once today's highs are taken out, we should be running with the bulls for the month of May.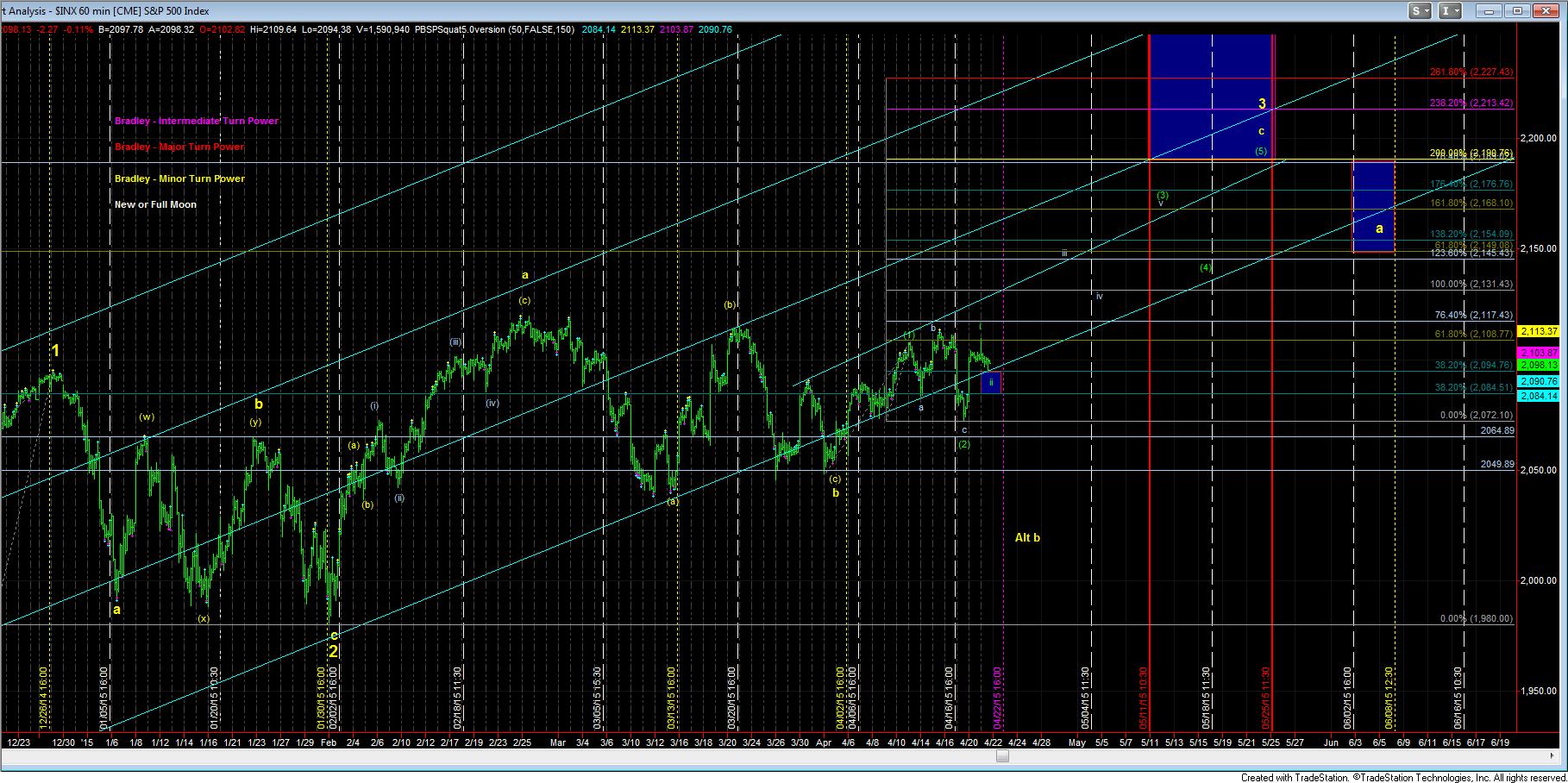 BaseCase - TurnChart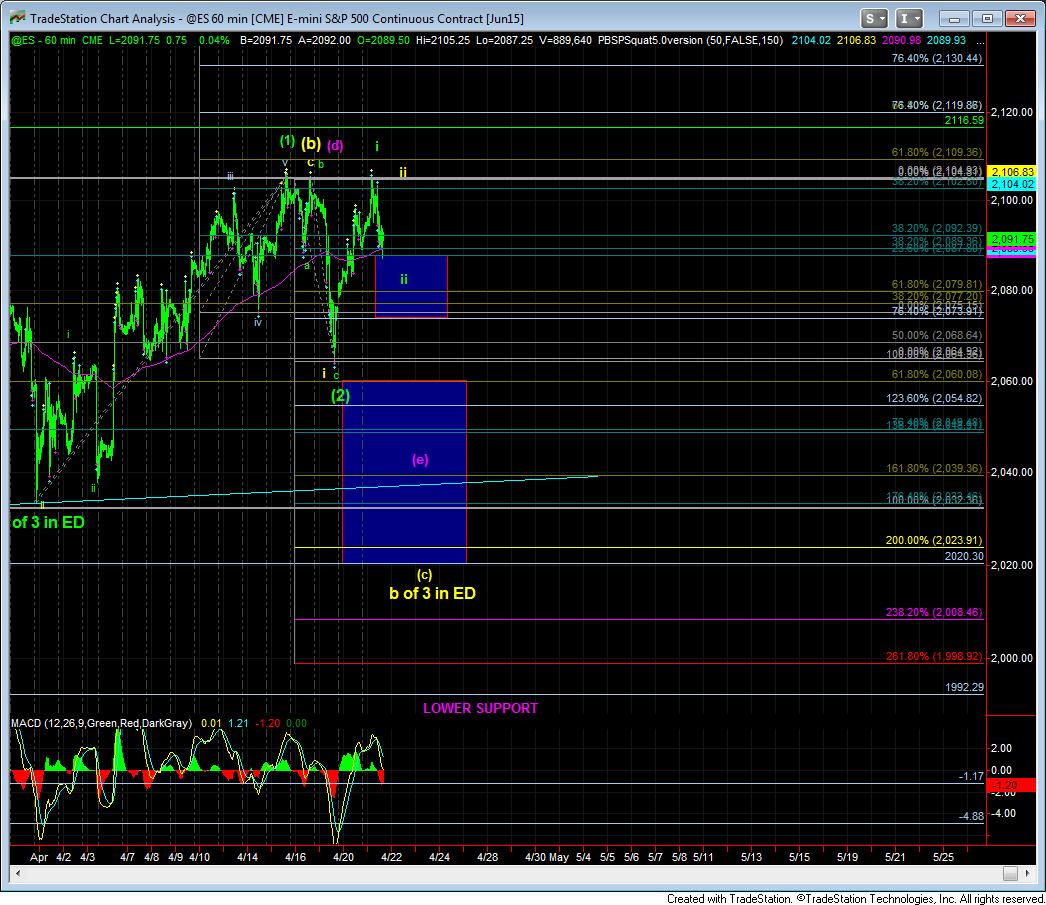 BaseCase - 60minES