3 Done - Market Analysis for Jul 19th, 2021
I just wanted to send out a quick update to the entire membership to note that the pre-market action suggests that wave 3 is done a bit shy of the minimum ideal target for a 3rd wave of this degree. Our next support below us is the 4255-70SPX region, which can hold us to complete the a-wave of wave 4. But, keep in mind that if we do hold that support, it is not unlikely to see the b-wave of wave 4 strike the ideal minimum target of 4440SPX region, as I have been noting.
Clearly, this was not my preference going into the weekend. But, with the market breaking the 1-2 upside set up, I am forced to adjust. The next rally can be a good time to de-risk, as my ideal target for wave 4 is in the 4165SPX region.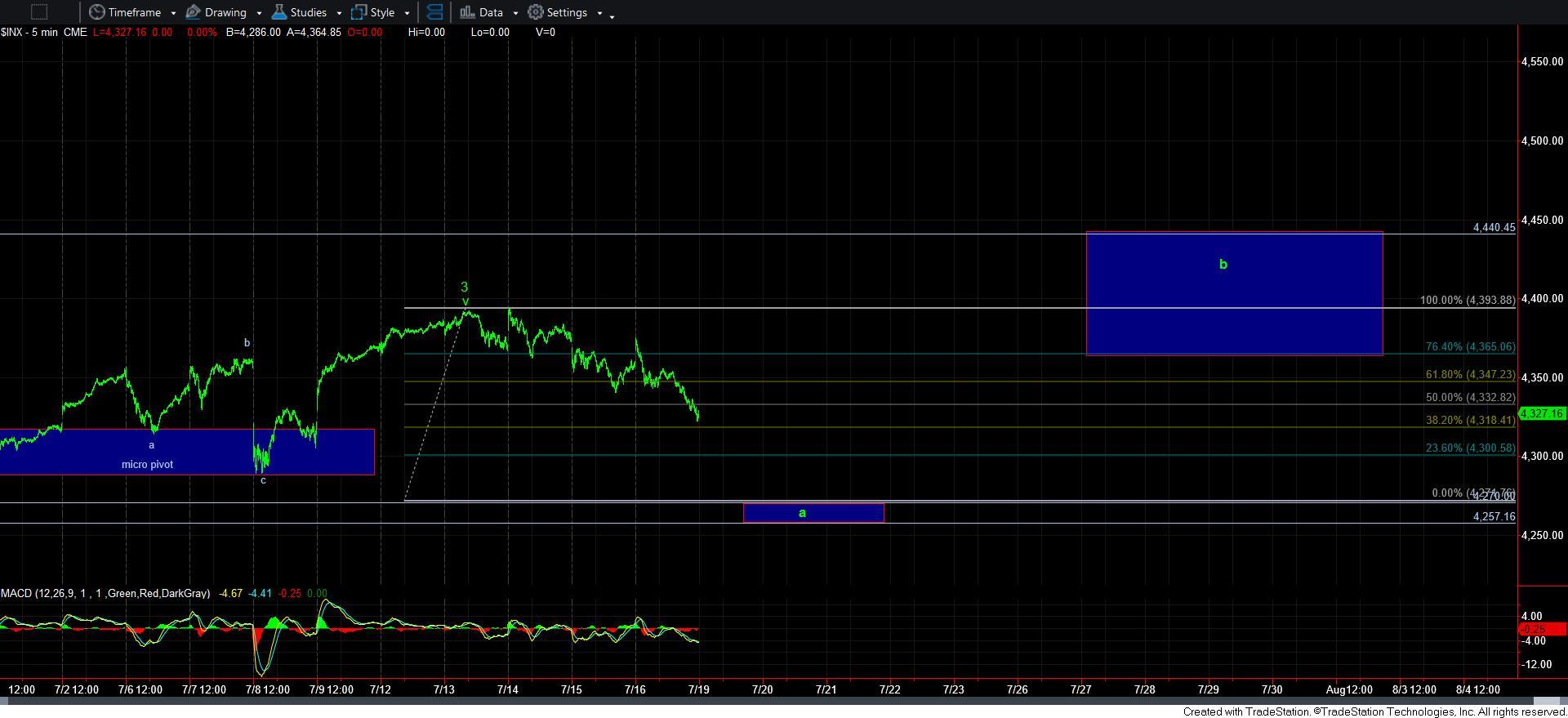 5minSPX
60minSPX