2791SPX Overlap - Market Analysis for Oct 10th, 2018
With the b-wave of our consolidation overhead only providing a very shallow .382 retracement (when b-wave's often provide .500-.764 retracements), the market did not give us a lot of clues that this drop was going to happen today. But, when we broke below 2873SPX, it certainly opened this door as we have been outlining for several days.
In fact, at the end of the day, we just broke below the top of wave (i) (2791SPX), which is what wave (iv) will most often do in an ending diagonal, and the ideal target for this decline. But, now the market must prove that. That means we must see a strong reversal tomorrow, and ultimately move through the 2825-40SPX resistance region to put us on track for 3011SPX.
Otherwise should the market continue below 2770SPX, then it tells us that we have likely topped out a bit shy of our long-term targets, and we can be heading down to the 2600SPX region in quick fashion. I think tomorrow can provide us with the answer to that question, as the reversal must begin as soon as possible to keep us in the ending diagonal.
Ultimately, this is why I have been harping on why having to deal with an ending diagonal presents us with a treacherous market. I think you are starting to understand why a bit better now, even if we do head to 3011. And, this is exactly why I continually warned about how risky the long side was, especially once we broke below 2880SPX.
Tomorrow will be quite important, and especially as we move into next week. The sooner the market takes out resistance, the better for our chances to get to 3011. But, follow through below 2770SPX will be detrimental in my humble opinion, and will point us down to 2600SPx.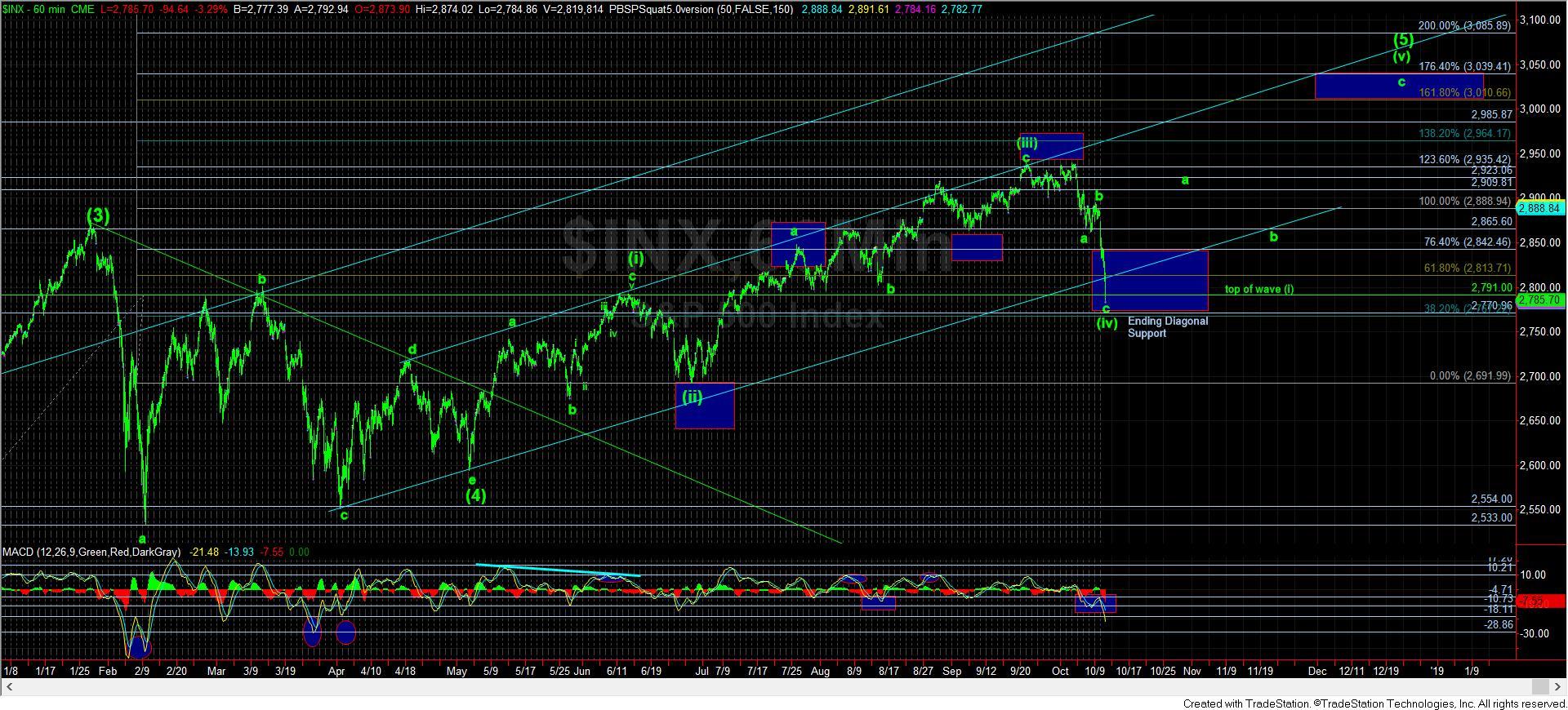 60minSPX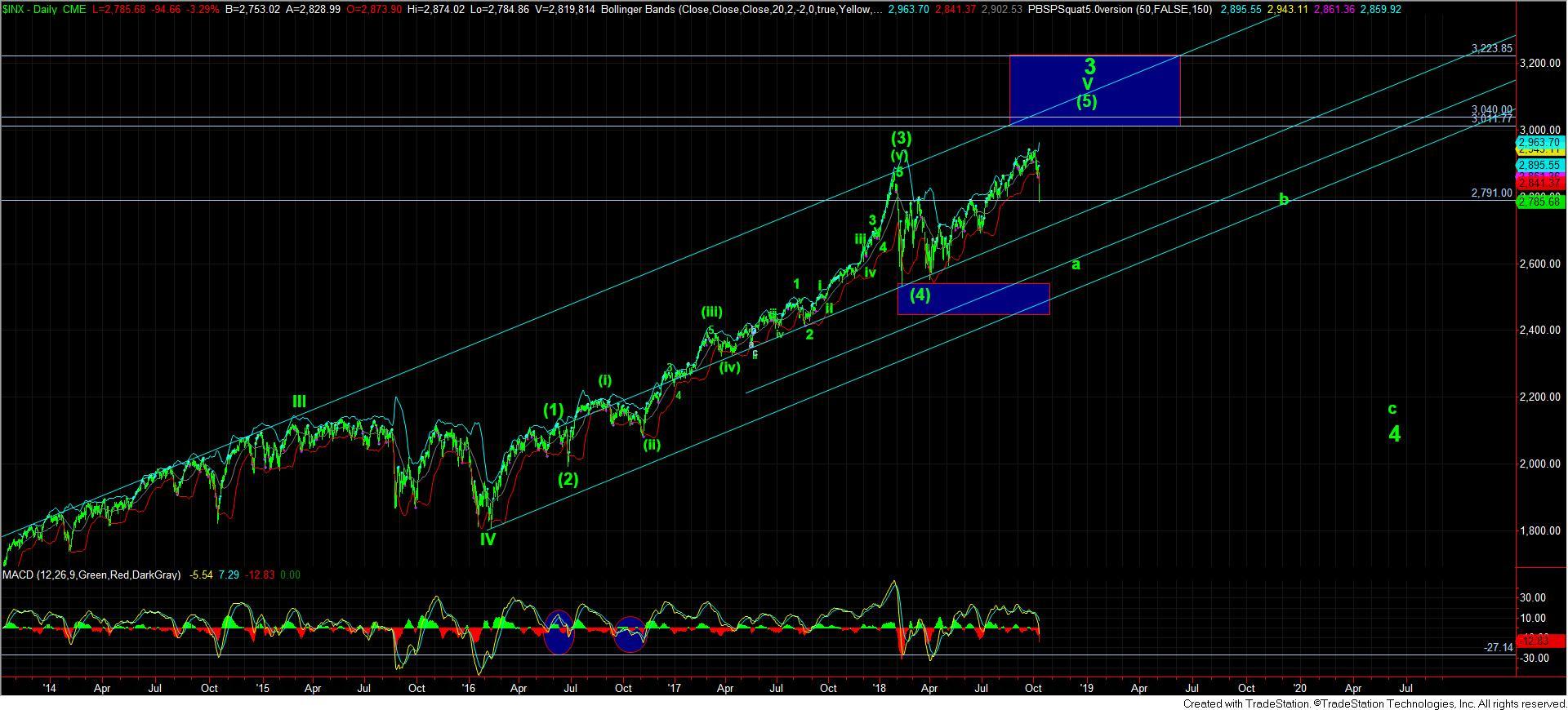 1SPXdaily