As we noted over the weekend and all of last week, 2020SPX was the very important level of support which must hold to keep the bullish counts alive.
Last night, as most of the market seemed to be looking for a market crash, we were setting targets in our Trading Room at Elliottwavetrader.net for the rally we expected into today. And, we have hit those targets quite well.
But, the question now is if the market can maintain this uptrend or not. You see, if the market turns down hard tomorrow, and provides us with an impulsive pattern to take us below 2020, and into the 1990SPX region, that would provide us with a very strong warning of a much bigger decline to come in December. But, even in that case, we will likely see a wave ii retrace take us into Thanksgiving and back up towards the 2100SPX region.
So, at this point in time, I think it may be a bit premature for anyone to be aggressively trading the short side of the market. I would rather see some confirmation of a solid 5 waves down, or a strong break of 1990SPX before I entertain targets well below 1900SPX.
In summary, I will view tomorrow and Wednesday as very important days which will determine if the 5 waves down will complete or not or if the SPX will pullback in a minor 4th wave and followed by a 5th wave higher to complete 5 waves off the 2020SPX low. Such a 5 wave structure would be a more bullish indication to me. But, remember, any break down now below 2020SPX is a bearish indication to me.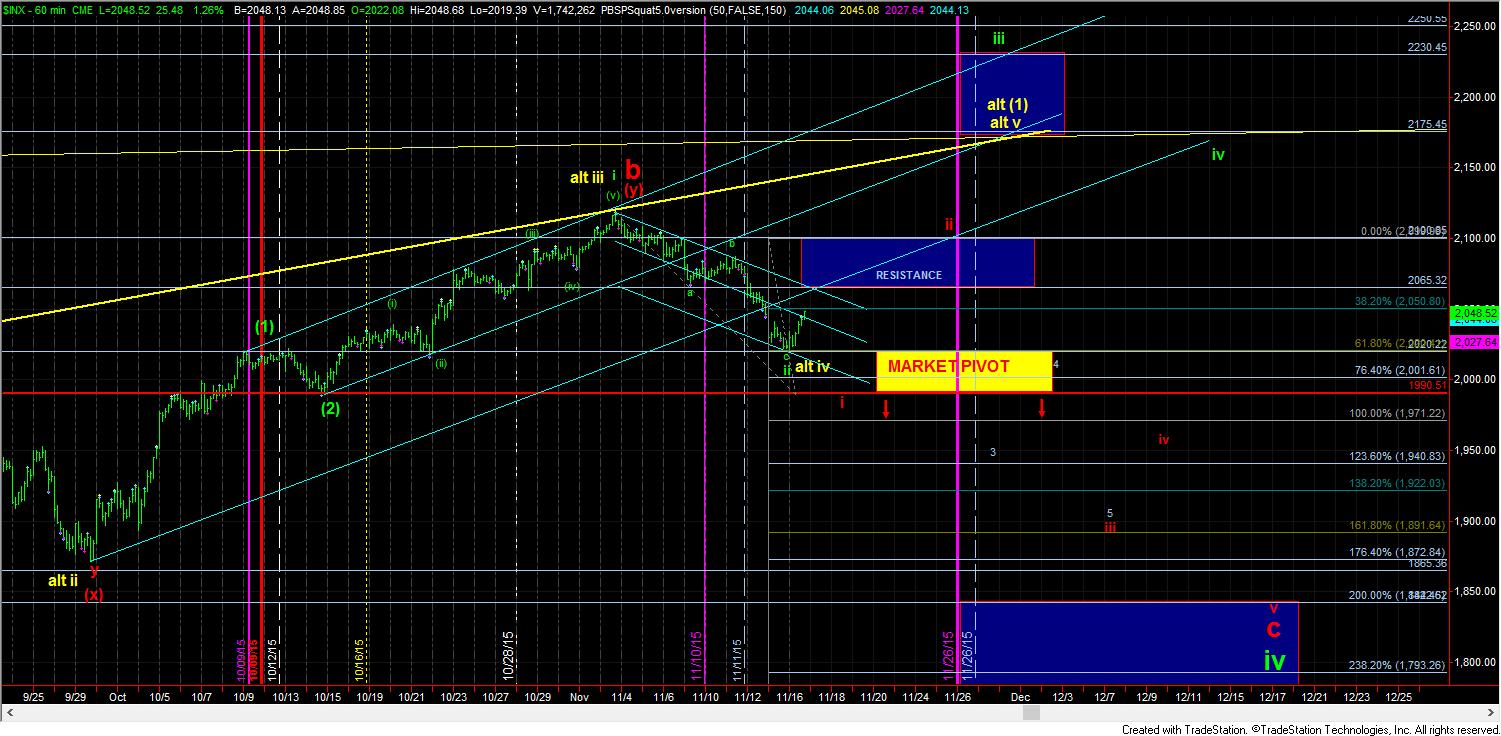 1turnchart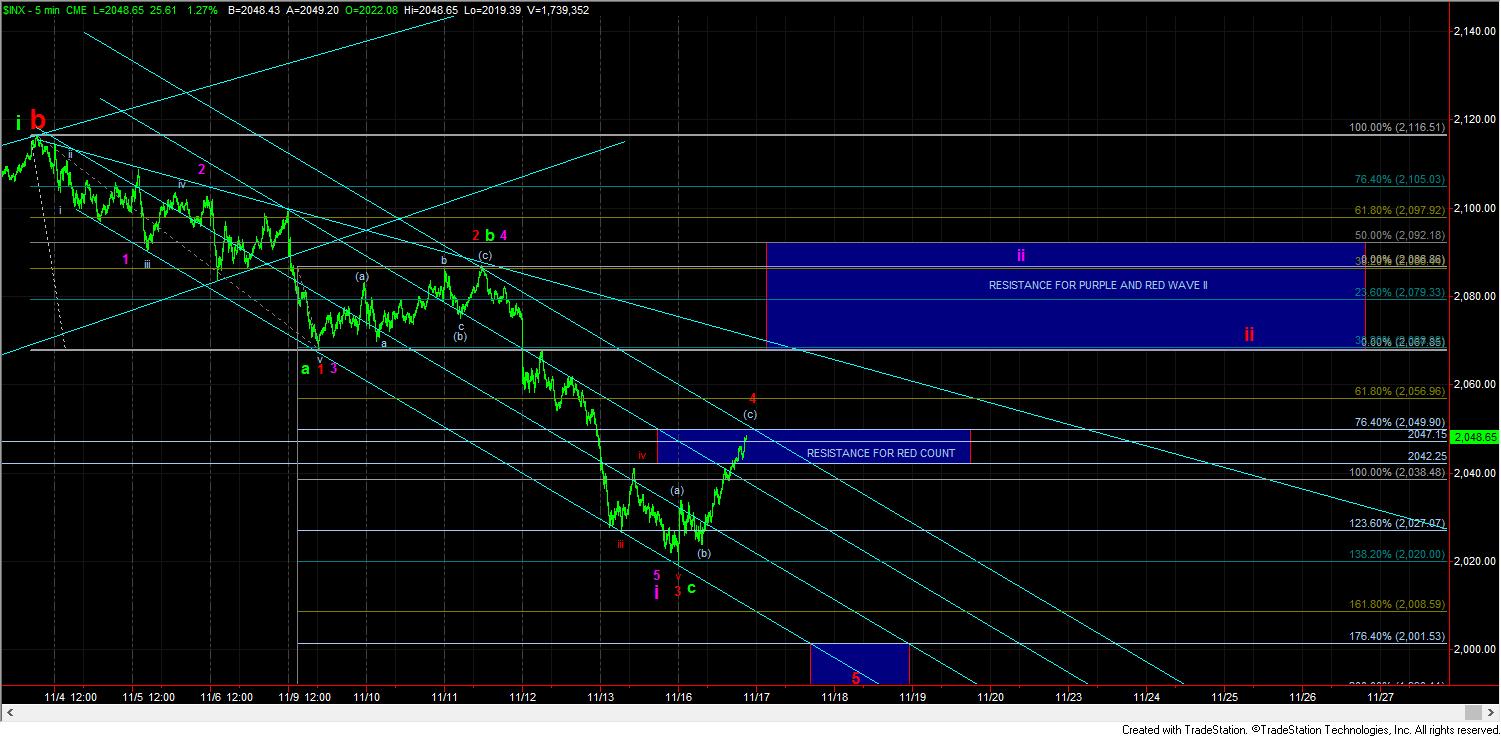 5minSPX