Prolonged Correction? - Market Analysis for Jan 31st, 2018
In danger of being general in a market where each coin is really following its own path, I want to make sure you've heard my 'gut' loud and clear. I see some danger in this correction being prolonged. I focused on BTC yesterday in my charting and fully expected a nasty drop into the $8K's. I was even hoping we'd get a nice flush into the $6K. I see $4-6K as the bull market support and a nice setup out of the region could point towards $65K. Instead it didn't even break the low of January 15th. While it can still, the technical conditions are not such that I see it likely immediately and I believe we have a chance at a LOCAL bottom yesterday. If it 'flushes' it is likely to drag sideways or slightly up first. I also see other patterns as likely. This could have been a low b of B in red, and we get a bigger drop. Note, it can be an X wave in BTC since it has a tendency to flush in three waves. So, we have a mystery. If you are new to trading you need to learn that flushes are needed to reset sentiment, scare weak holders out and setup the next run.
Moving beyond the general statement, I see some coins that are setup very differently. Mainly Ether, XRP, and Litecoin posted last night may have more room to go. They are putting in higher highs locally still, but the patterns are likely diagonals. Alts, like RDD, XVG, and a few others are following bitcoin into 'nebulous ground', with a need to really flush versus climb from here.
So, while general statements are dangerous, I do want to make sure everyone is at least mentally prepared for this to be frustrating. I would love to be wrong- to either get that big spike in fear where I don't even want to look at portfolio and the twitter sphere lit up with FUD, OR the beginning of a healthy rally which will begin with 5 up above resistance*. But I'm not ready to bet on it yet.
*Resistance will look very different on each chart.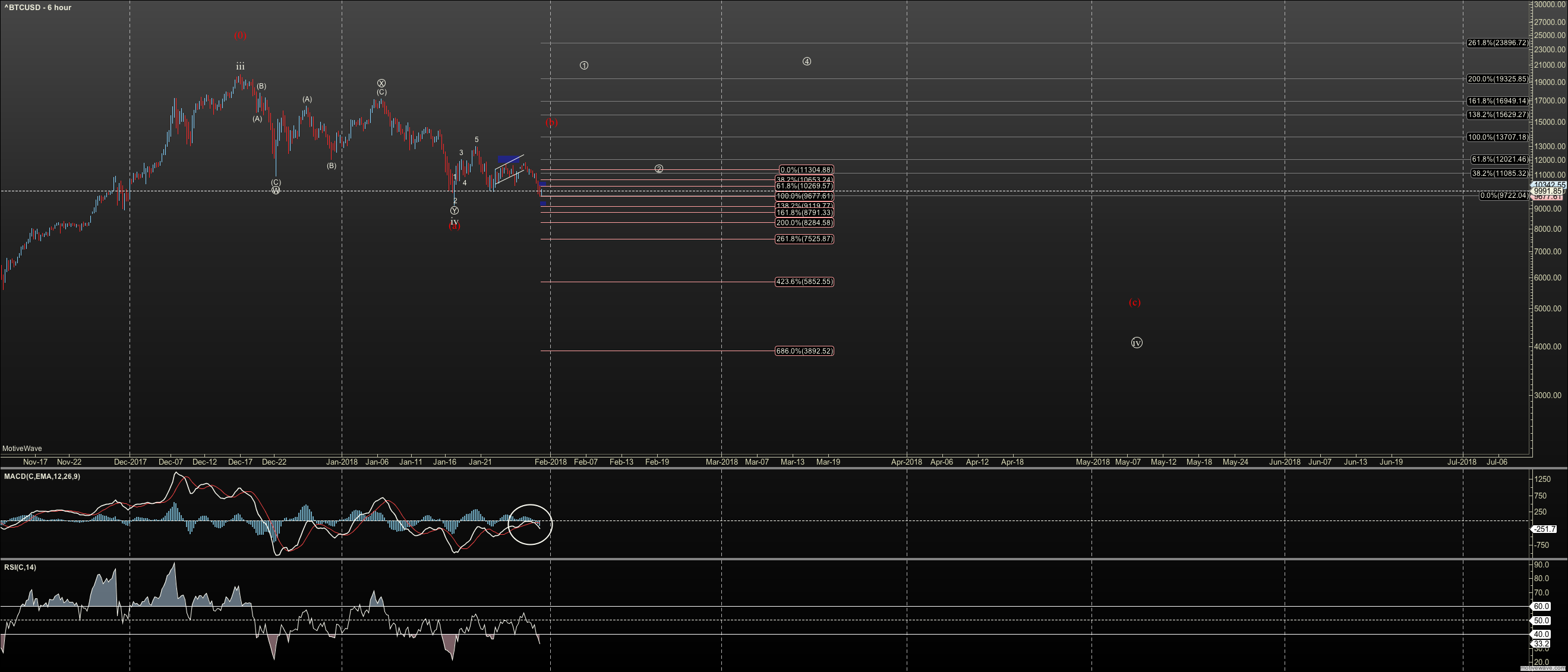 ^BTCUSD - Primary Analysis - Jan-30 2223 PM (6 hour)