Positioning with Elliott Wave Analysis
More educational stuff while the market is slow...I've been killing it in Forex this week at least by my terms, while the crypto market is slow. My whole account is up 15% in a week with very little leverage, trading 'real slow money'. I like using the Forex graphic because the Oanda platform visualizes your orders. Note my count for the USD vs. the Norwegian Whatchamacallit is we are in the heart of a third, and just topped in third of a third. I have no position. I just took off a bunch of profit. Now I would like to reenter if the market gives it to me. I placed limit orders for the typical wave iv support (box). Top of the box is ideal. Bottom of the box is the 'stop'.
See how I pyramided orders. If the market goes deeper I get a deal. I size up. But just below that is a stop. That means the market puts me in my biggest position around the stop.
If it then starts to react, I'll move up the stop as it goes. What this does is puts me at very little risk in this trade. That is the magic of fibs. I only trade Forex short term..usually 5 day positions at most. If I get larger, I'll probably start to play a bit more swing, but I just started this year and am building this up.
FOR THOSE OF YOU NOT GOOD AT TRADING PROBABILITIES OFFERED IN EW, I HOPE LIGHTBULBS ARE STARTING TO FIRE OFF. IF YOU DON'T LEARN TO POSITION THE BEST ANALYSIS IN THE WORLD WILL DO YOU NO GOOD.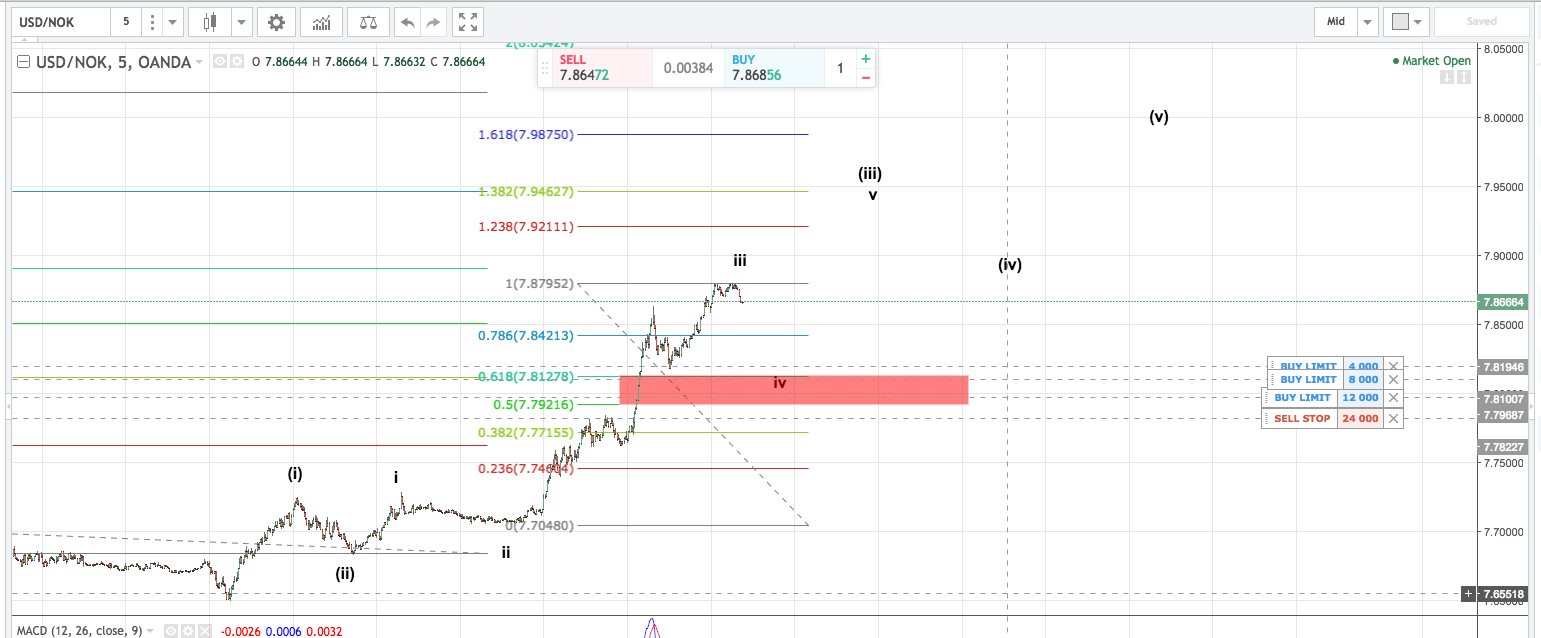 Screen Shot 2018-03-28 at 1.20.34 PM