Monero Intermediate View - Market Analysis for Jan 22nd, 2020
Like so many cryptos the early days make an accurate count difficult to come by. However, for now I hold that Monero topped in the third wave of its primary third and the 2018 bear market was the fourth of the third, possibly complete. We have a nice five wave structure in the 2019 rally, so primary I view (iv) as complete. However, price has push passed ideal support, and might be called five down into the 2020 low. So far, since we have a bullish reversal, I am looking up short term. The possible five down, means I am open to a B wave top to come in red. The ideal target for the current bull market is $448 if impulsive in white, and if a B wave it should not rally past $219. My typical 50% stop method will help those trading this one to stay out of a B wave top.
XMRBTC shows no inclination to turning so XMR is not part of my tradeplan at this point.

XMRUSD - Primary Analysis - Jan-22 0803 AM (1 day)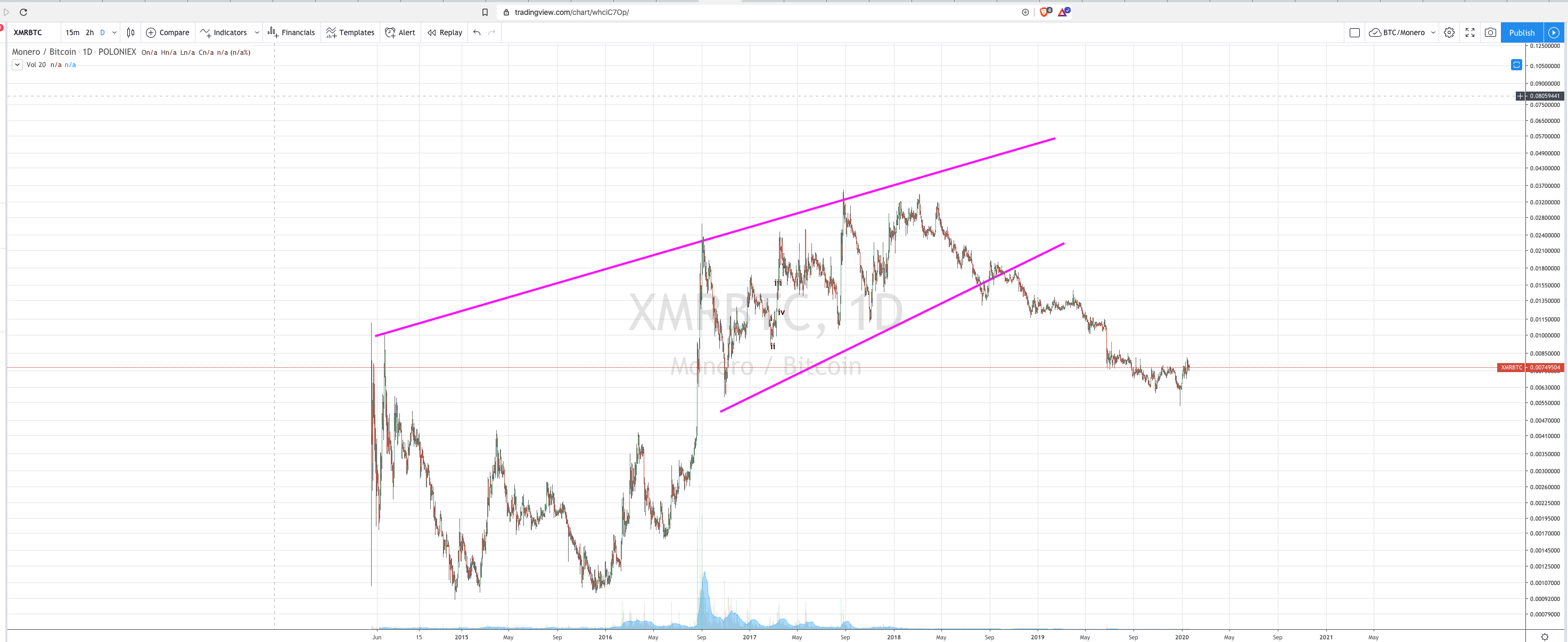 XMRBTC