How I Short And Not Get Killed
I want to do my best to give you a full guide to my approach.
#1 is don't over leverage. When I begin to build a short position, I decide how much I want to risk, and I let that be no more than 1/2 the margin needed for a margin call, often only 25%. And, keep in mind that my short account is less than 5% of my overall portfolio. So, I am risking very little. And, when I say 'risk' I mean, how much I'm going to lose if I stop out. I never come close to using all my leverage if I'm on top of it.
There are two stages...the lazy scale in. As the corrective waves form, I add and try not to maximize the position until at just below stop. Then upon breakdown, I'll sell stop at the low to 'top it off' but by then the trade is confirmed and my position is already profitable. See chart for a break down.
Also, note I have never been fully out of my short positions since June 28. I've just scaled in and out. Scaled in as we retraced higher and scaled out as we dropped. I haven't made a ton, but it has equaled about 200% return since June. A lot of you don't have the habit of tranching. I really suggest learing. A lot of you commit to positions in binar...ON FuLL OFF FULL. Honestly, I can't trade profitably that way.
Note that I have no way to capture this all on he board. I post when I'm doing it. But sometimes, I wake up in the middle of the night and say to self, 'self adjust your position a bit'.
See image for some of the latest actions, and the plan in BTC. Ether is similar.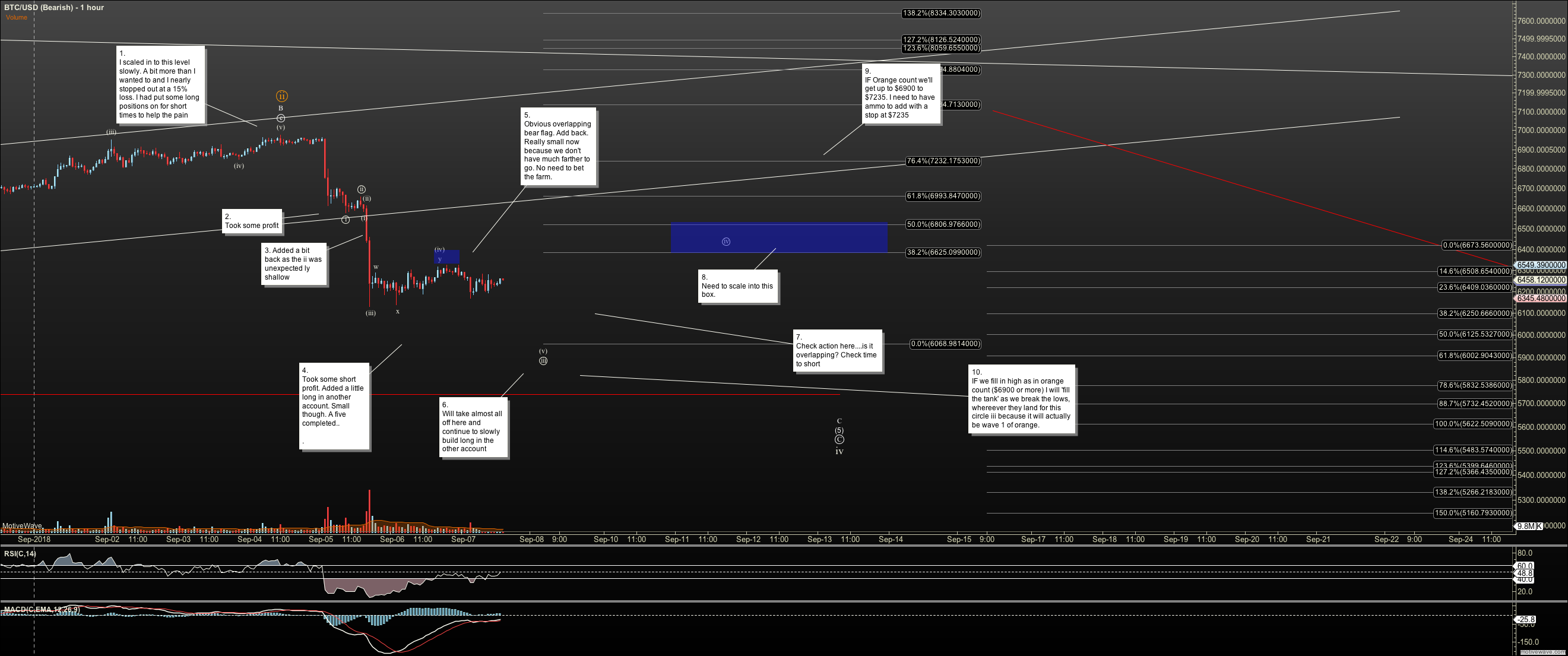 BTCUSD - Bearish - Sep-07 1425 PM (1 hour)