Note: This is going to take a bit to put together charts for. I'll get them worked up, but I know everyone is chomping at the bit. So I wanted to get the verbage out.
Obviously, Ripple has broken through swing resistance. I shouldn't have to tell you that. Now, what sort of animal do we have? If you followed my counts, you know that I have been bothered by the bottom being struck in three waves. I'll point this out again in charts. This means that we have an impulse that is questionable. So there are three ways to view this. By no means are my bearish scenario saying this isn't a long trade, well it isn't here, but if you caught the bottom or am long already in your LT, I now believe we have more to go short term.:
1) We are simply rallying in a diagonal, my red bullish count. But for this to be true, we need a deep wave 4 then a 5. Perhaps when BTC drops out to sub $6K we get that wave 4. Honestly, this is the easiest scenario to manage.
2). We have a truncated bottom. The three waves off the low. is our 4, and 5 just didn't hit a new low. That is a rare event in EW fractals, and hard to rely on for a bottom, which is why I haven't. But it's valid. For this to be true, I want to see a pure impulse here on its own off the trunctated bottom. We have more to go I believe but will look in charts.
3) This is a B wave rally and my alt view of the daily chart has come to be. We are going to see 4 cents in a deep wave C of 2 on the daily. Note this appears to be Zac's primary.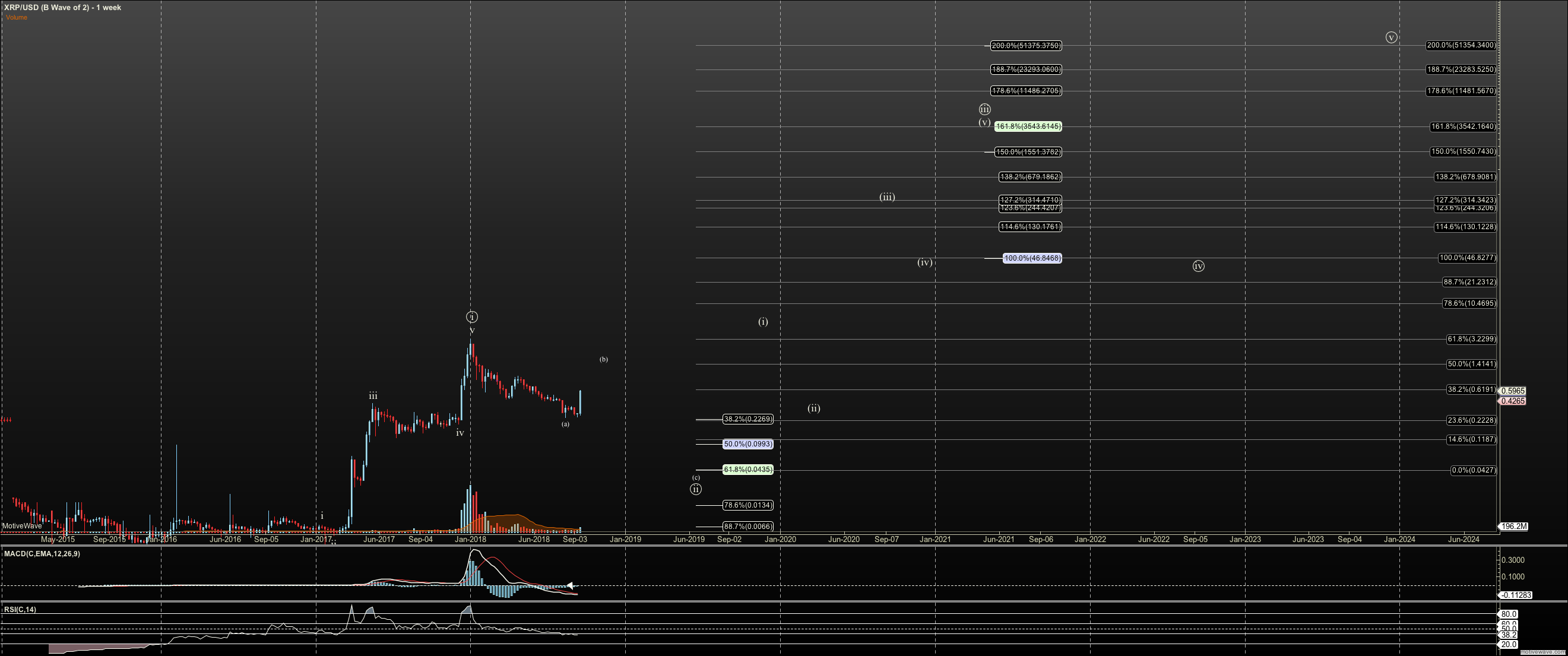 XRPUSD - B Wave of 2 - Sep-21 0657 AM (1 week)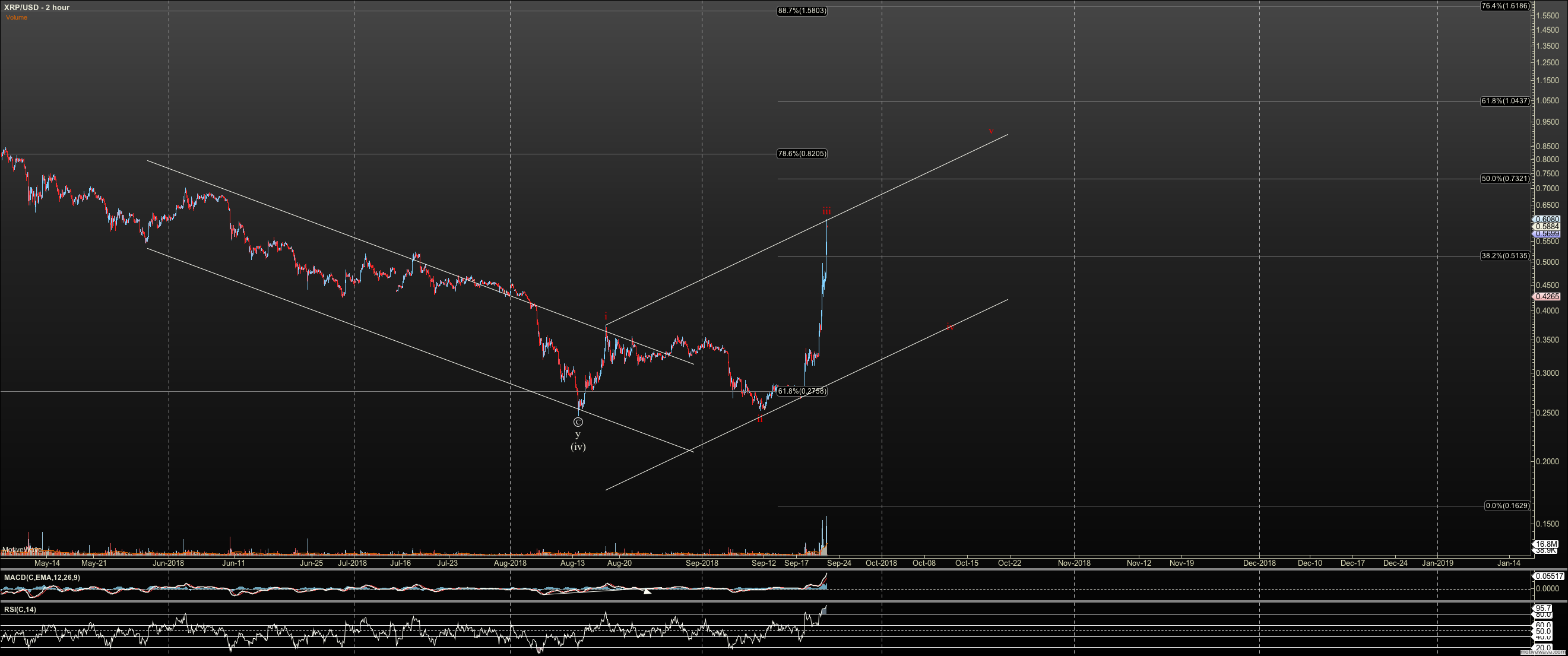 XRPUSD - Leading Diagonal- Sep-21 0700 AM (2 hour)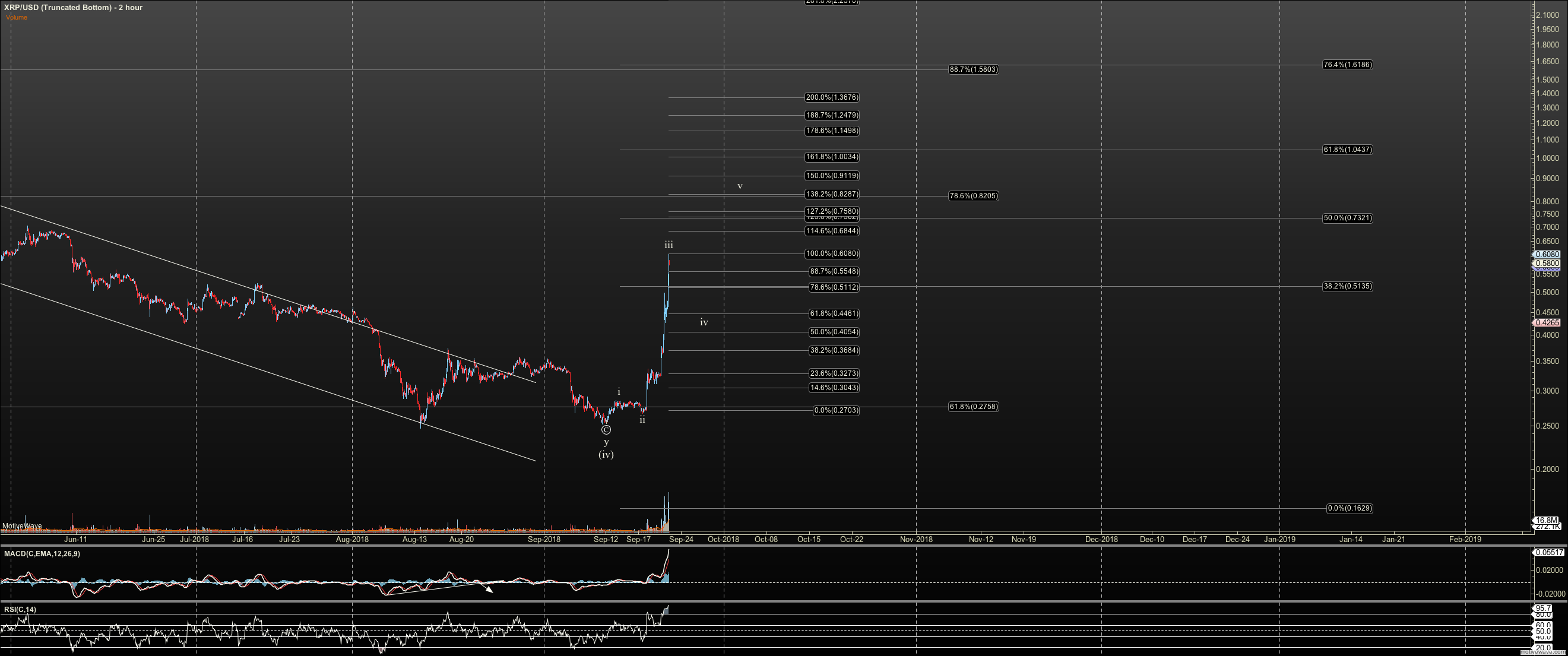 XRPUSD - Truncated Bottom - Sep-21 0705 AM (2 hour)