Bitcoin Cash Intermediate Term
This report will be short. As you know I am a Bitcoin Cash bear. The reasons have nothing to do with the battle between the tech camps. Simply, Bitcoin cash has failed at every attempted impulse since it opened for trading, and the 2019 rally is different. This coin simply oscillates in three wave rallies, with so far a slightly lower leaning trend. It is reasonable to me we see a C wave to the $1180 to $2489, and the probability increases if we see five waves on the micro I've been posting. But trading for those higher targets in the context of such a long term structure, is daring. Regardless, BCH can be a great short term trading vehicle but pointless for holding long term. In fact, you might as well throw money in a burning dumpster.
The daily BCHBTC is in a long downtrend, and so far my interpretation is the current rally is a C wave before a move to new all time lows resumes.

BCHUSD - Primary Analysis - Jan-20 0831 AM (1 day)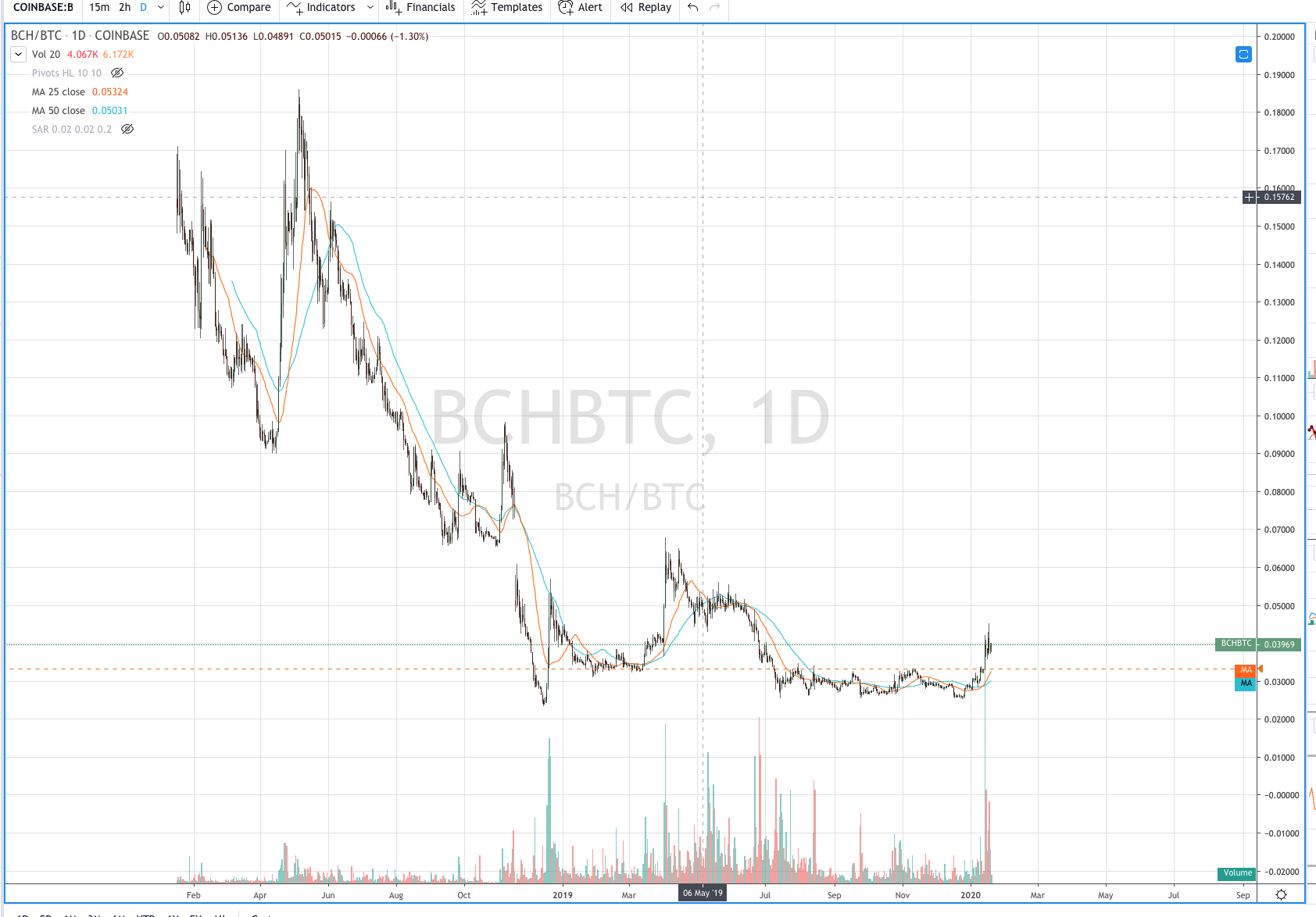 BCHBTC