BNB Intermediate Term - Market Analysis for Jan 20th, 2020
BNB's 2017 wave 1 shows fib characteristics of a three wave rally, and a five rave rally. Even if three waves, as long as the 2018 low holds, we'd expect at least a C wave to $4961. However, much like Litecoin, BNB appears to have corrected from its 2019 high in five waves. This means the it is probable thatany remaining rally in 2020 would be the red B wave before a C wave ends this circle 2 correction sometime late this year or next. In order to not break our 2018 low, the B wave will need to be high, preferably even breaking over the 2019 high. But there is no way to target it more precisely until we see more structure. We may see five waves off the $12.17 low, and if so, we can expect a high C wave in said B, which I'll be able to target. I'll be watching for other signals indicating the large scale third wave toward $34,000 or the C wave to $4900 is already under way.
Note we do not yet have a sign that BNBBTC has reversed. However, it also shows a five down off the 2019 like the USD chart, so I see Bitcoin outperforming BNB in the months to come withe exception of a brief B wave rally.

BNBUSD - Primary Analysis - Jan-20 1244 PM (1 day)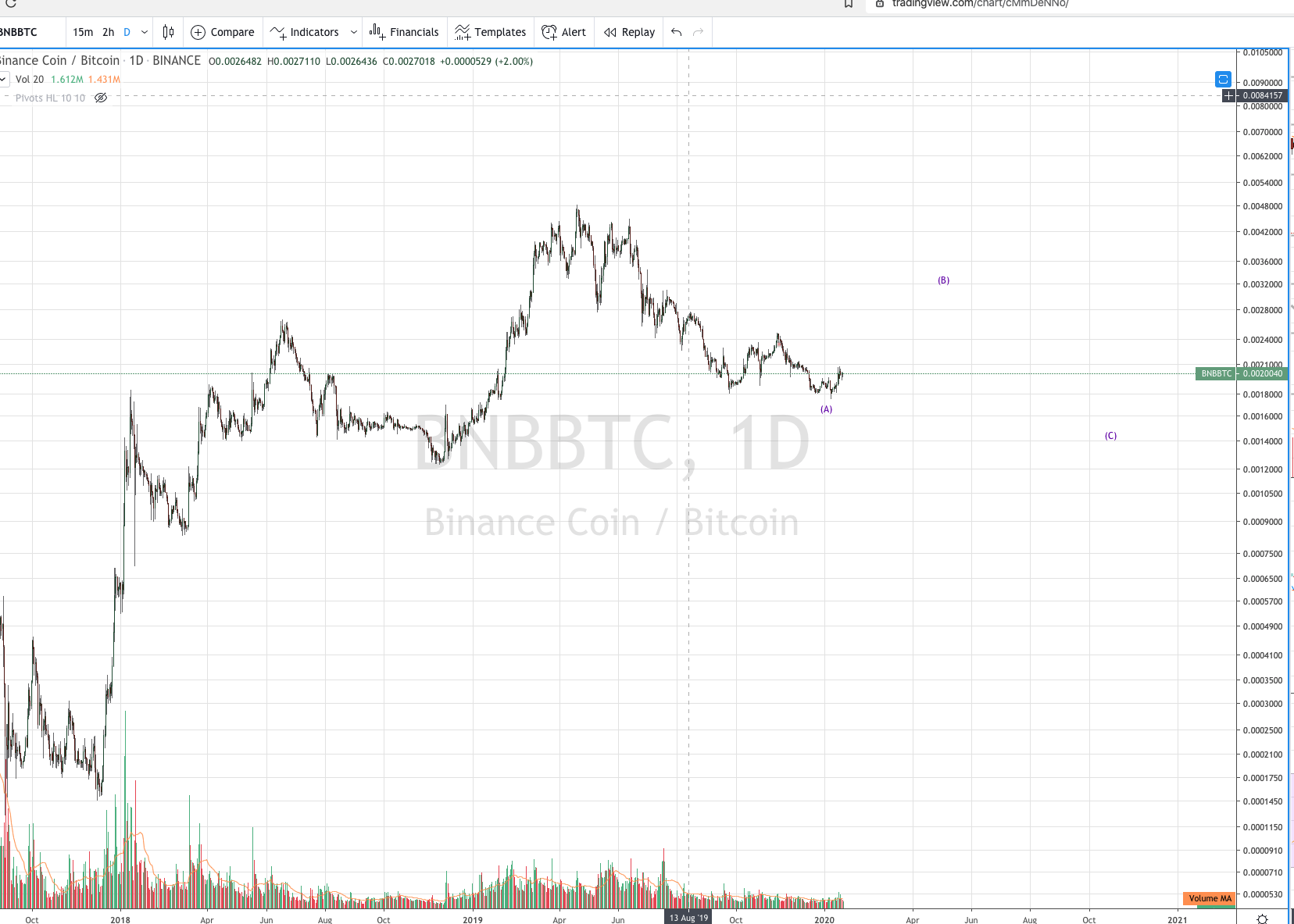 BNBBTC