World Markets: Heading For One More High?
EUROPE/AMERICAS
DAX: The DAX gapped initially lower to begin last week, but quickly rebounded from there to retrace the majority of the decline off the June high. With the lower low made at the beginning of last week, price dipped below ideal support for wave (iv) of c in blue, in addition to looking like a possible 5 down from the June high. Therefore, while the potential for price to head toward a new high from here as blue wave (v) of c remains valid, I view odds of that playing out lower than they would be if the previous week's low had held. That said, if this bounce is instead corrective as red wave (b), then it should be attempting a local top soon with 12610 as the next fib resistance above as the .764 retrace. In any case, a break back below 12140 is needed to begin considering another local top in place again.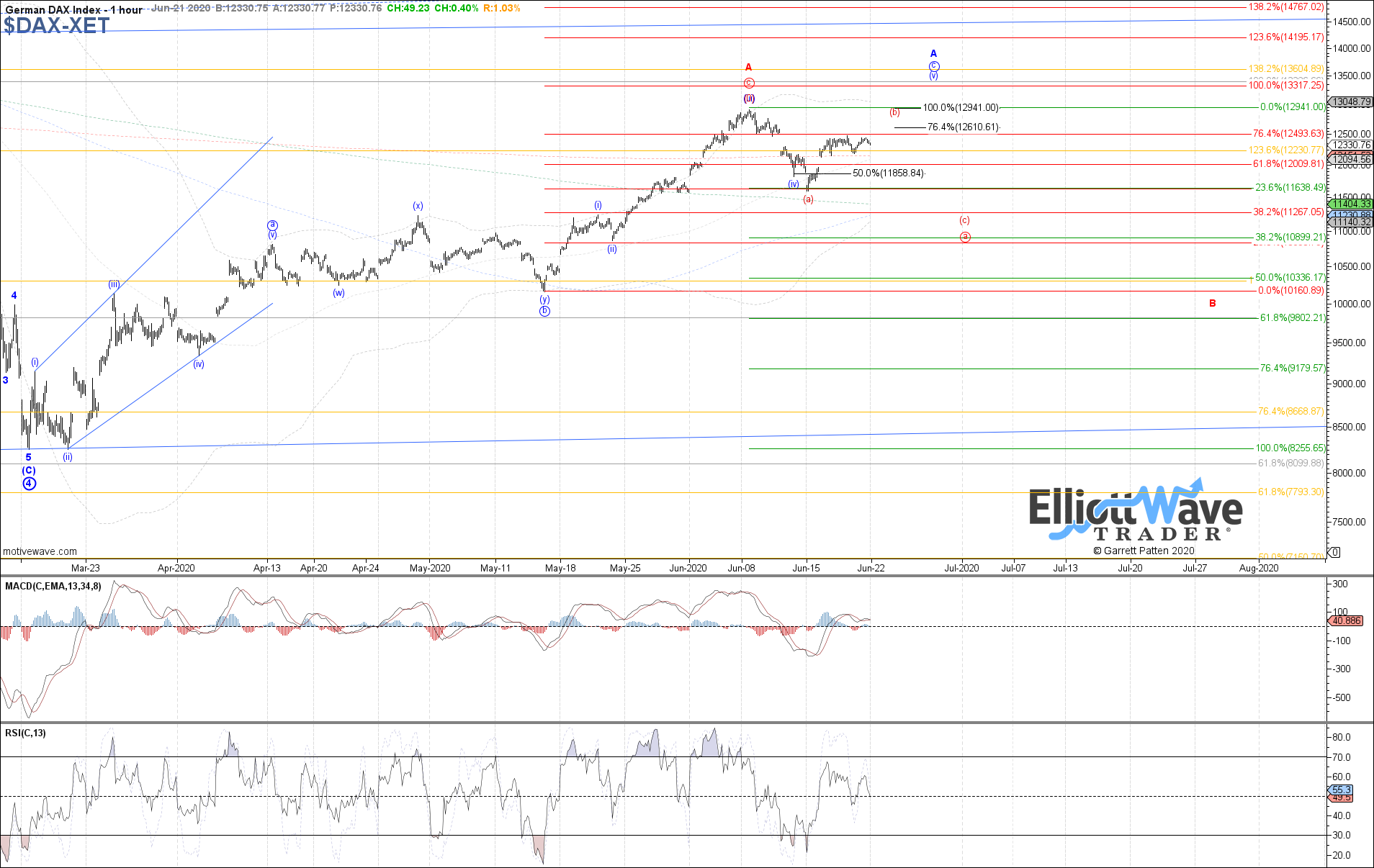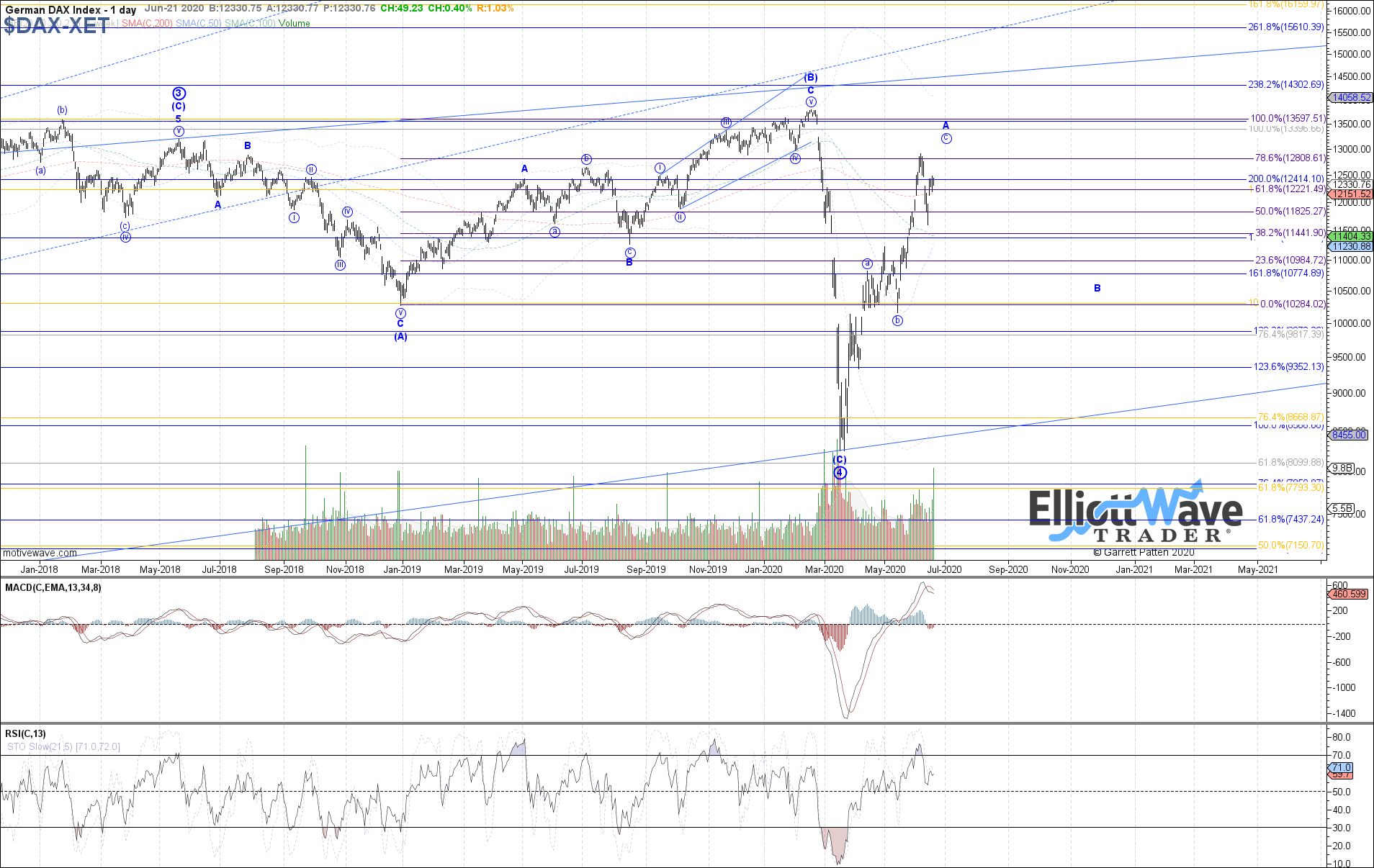 FTSE: The FTSE also started off initially lower last week, but rebounded strongly from here with price already exceeding a .618 retrace off the decline off the June high. Therefore, we are still left without clear confirmation that wave A off the March low has completed already as a leading diagonal, and instead price may want to try for one more high from here as a 5th of red wave c for a 3 wave A-wave instead. The .764 retrace at 6375 should determine the odds between these two paths, with rejection from here supporting wave B already in progress shown in blue, otherwise a sustained break above there opens the door to a new high as red wave c of A.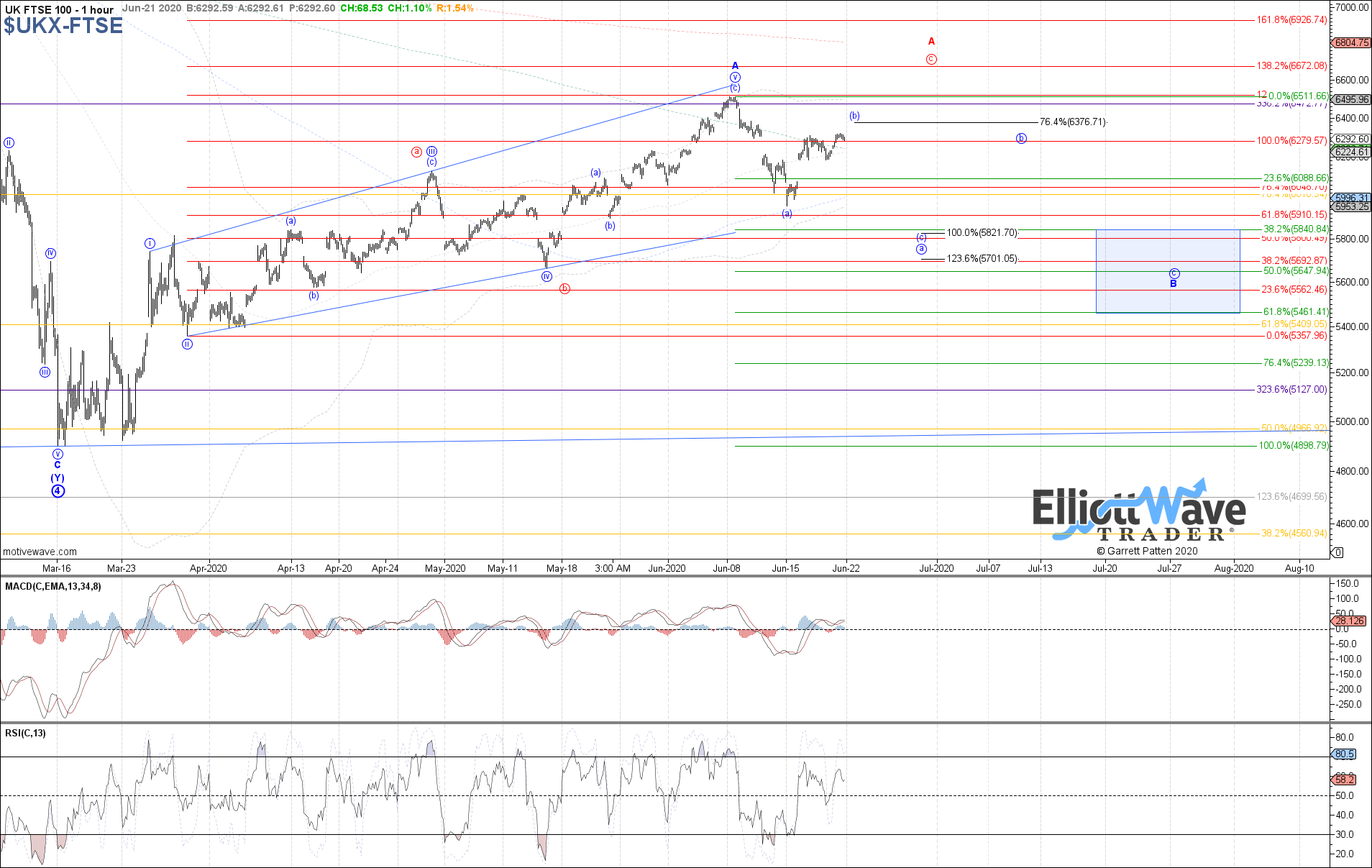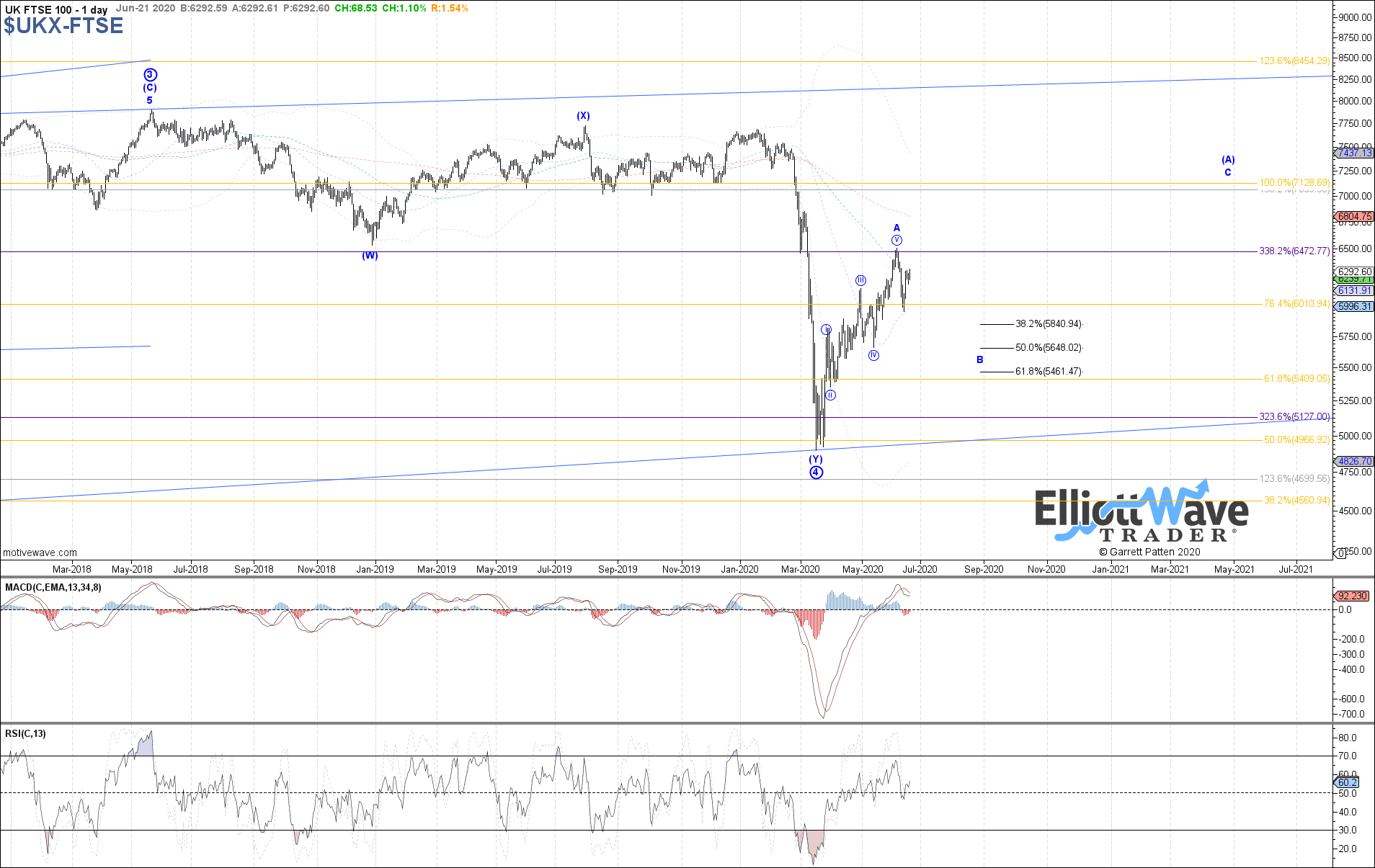 STOXX: The STOXX traded similar to the DAX and FTSE last week, starting off initially lower, but then rebounded strongly into Friday's close. Therefore, despite price dipping below ideal support for wave iv of C in blue on Monday of last week, the rebound since has kept the potential for price to attempt one more high as blue wave v of C alive, still targeting the measured move fib at 3475. Otherwise, a sustained break back below 3200 is needed at a minimum to consider that the red path as a corrective b-wave off last week's low is trying to assume control.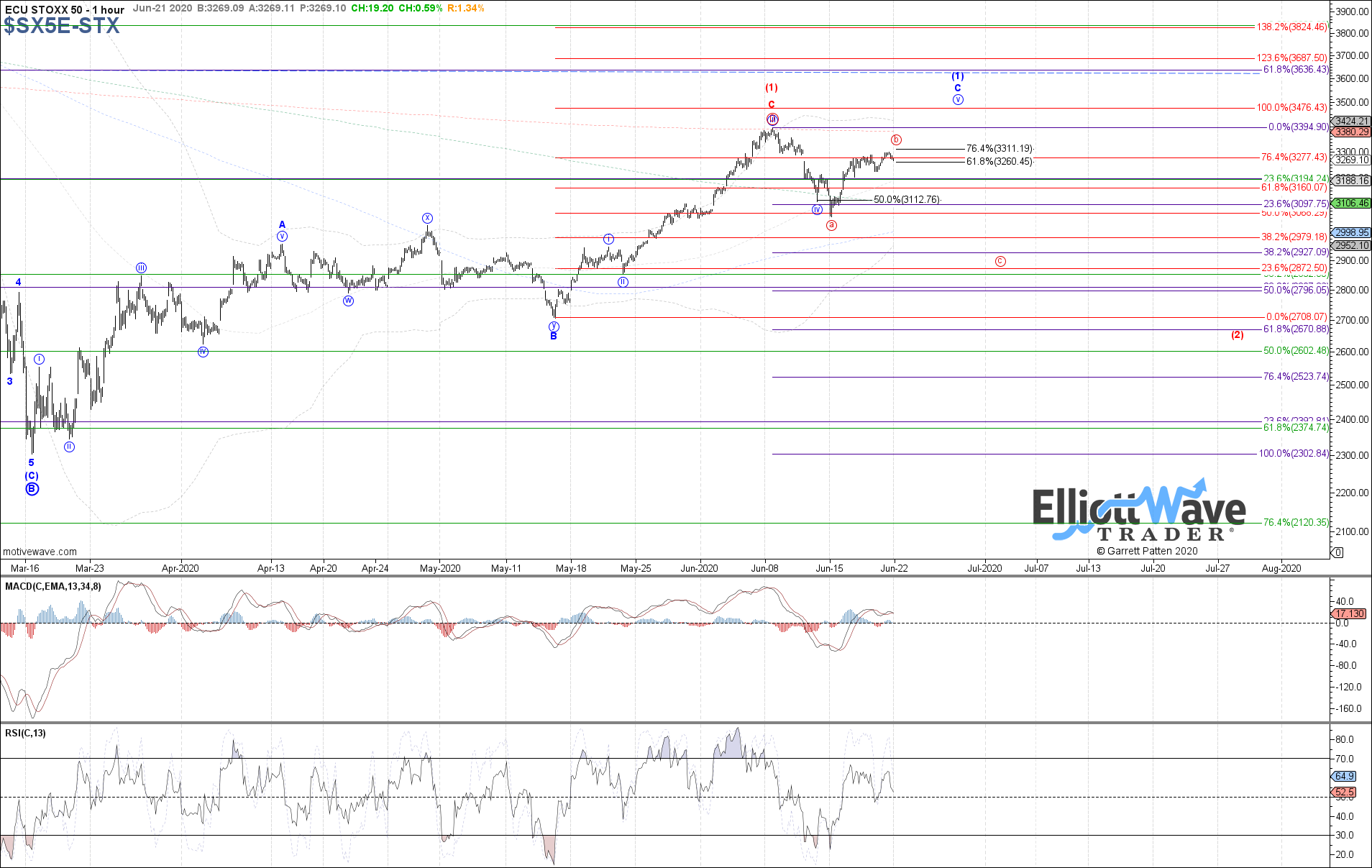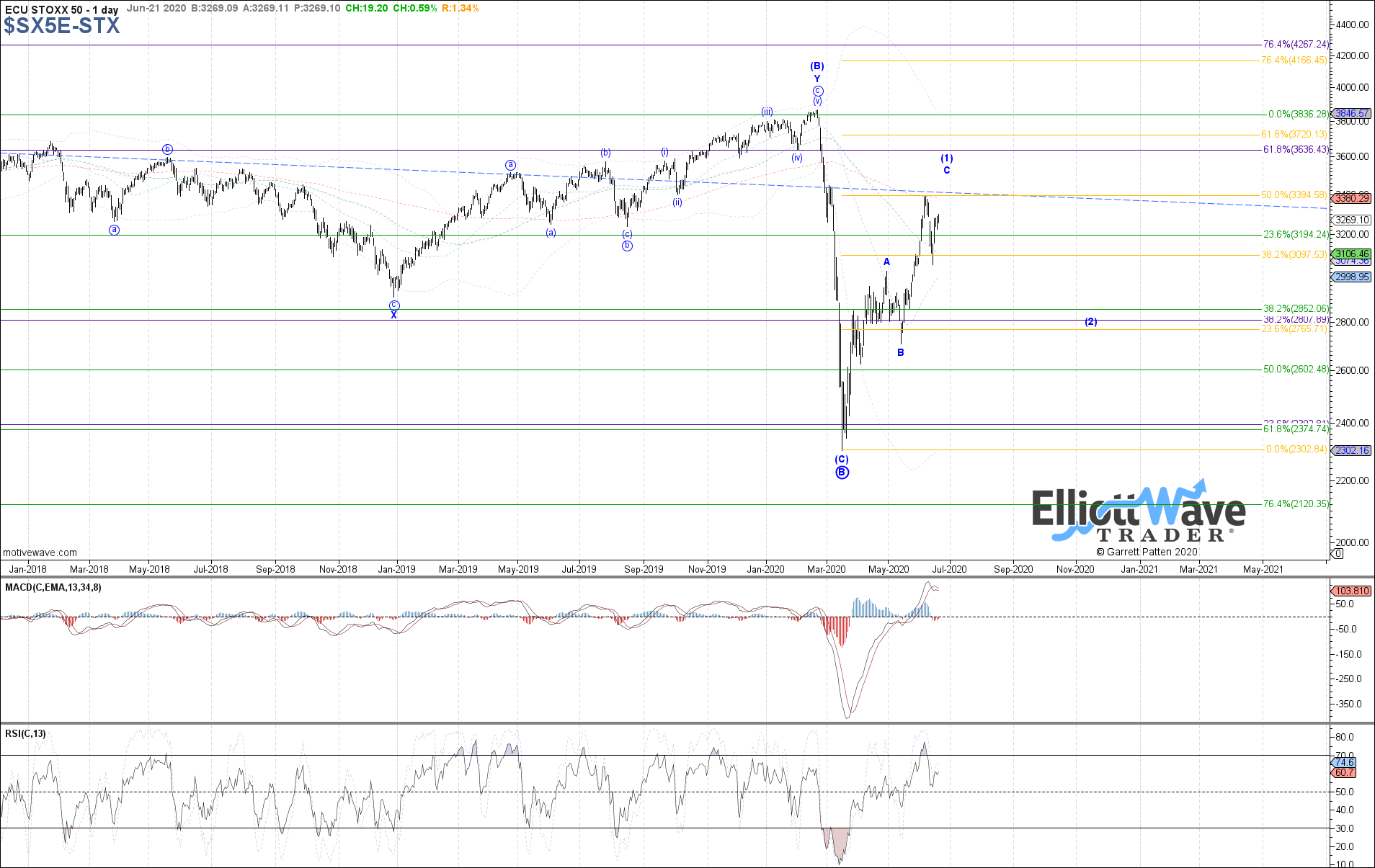 IBOV: The Bovespa traded higher last week, retracing the prior week's losses and now traded back near the high on the month. Therefore, it looks like last week's low completed the suggested wave iv of C, but a bit shy of the standard .382 - .500 retrace of the prior 3rd. If indeed filling out wave v of C, then a bit more near-term upside is expected, with 101990 still as the ideal target above to reach before completing the ABC off the March low.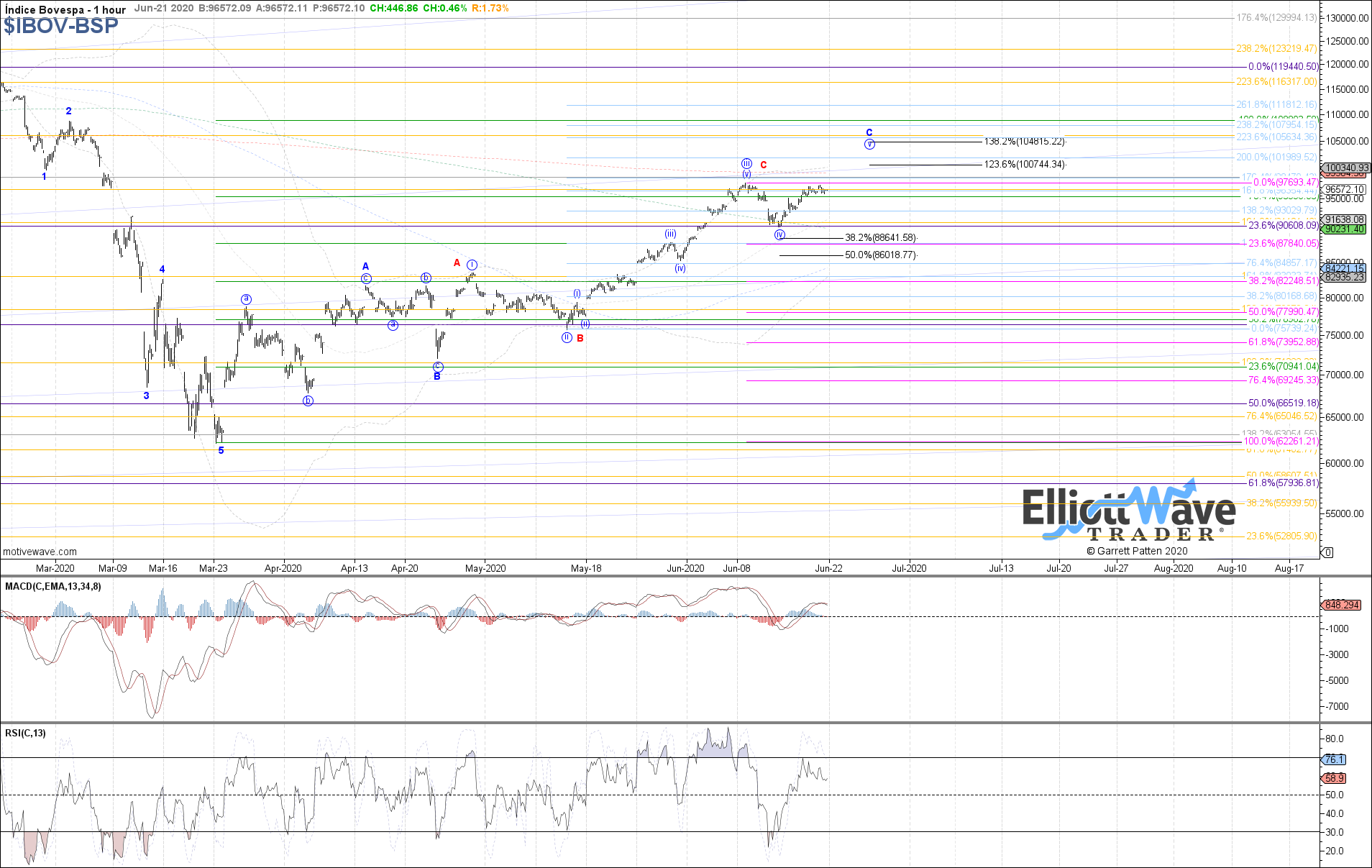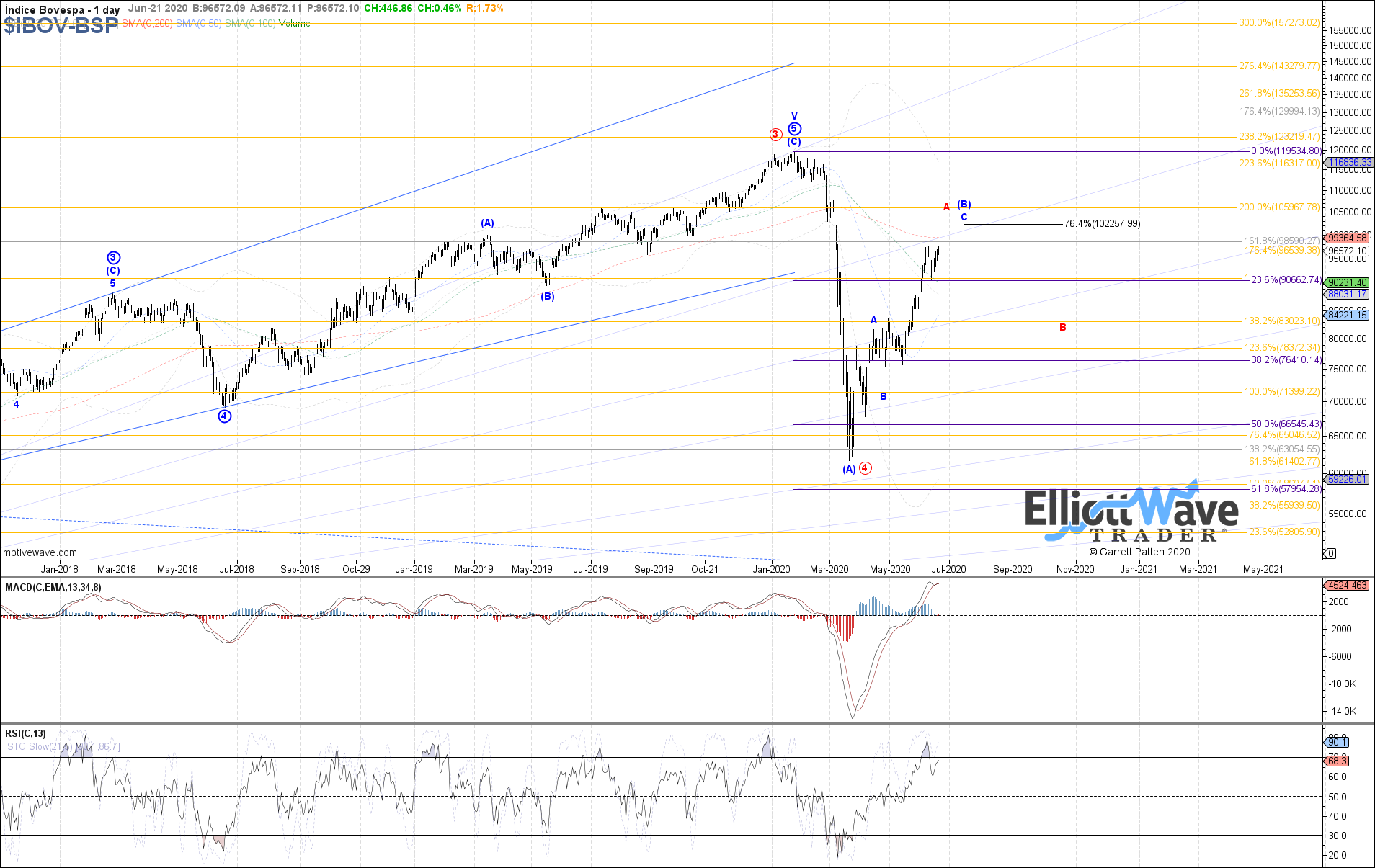 IPC: The IPC bounce higher last week, closing on Friday just shy of the .618 retrace of the decline off the current June high. Therefore, price has already satisfied expectations for this bounce if corrective as wave (b) of a, but with no indication of a local top in place it is possible to still stretch a bit higher near-term. If so, then 39200 is the next fib resistance above to watch as the .764 retrace, otherwise a break back below 37545 is needed to start assuming that wave (b) of a has completed and price is beginning the (c) of a back toward a new local low from here.