Where Fundamentals Meet Technicals: Uranium, UNH, BKNG
In this issue of "Where Fundamentals Meet Technicals", I look at the uranium sector and a few other stocks.
Uranium: Still Long-Term Bullish
I originally wrote about uranium bullishly in my October 25, 2020 deep dive piece on the sector. I went long in two of my portfolios with some of the more conservative picks; the Uranium Participation Corp ADR (URPTF) and Cameco (CCJ). Since then, we've had quite a move up, as the sector has broadly outperformed: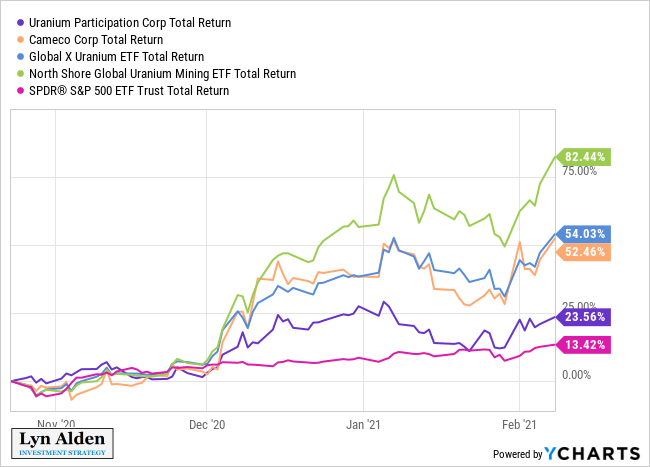 However, this is likely a 5-10 year bull story, as uranium is still below the cost of production. Asia and the Middle East plan to bring plenty of reactors online over the next decade, and there isn't enough production to cover it. So, the industry is working through existing (secondary) supplies until they dry up.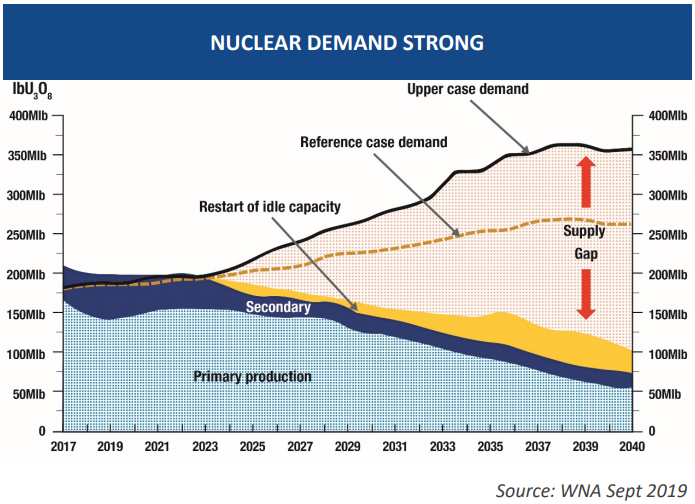 Chart Source: Deep Yellow September 2020 Presentation
Interestingly, this big move in uranium stocks over the past couple months was not due to a move in the price of uranium. With the magic of sentiment, the right players in the market just seemed to "wake up" to uranium's long-term supply/demand characteristics and start pricing things forward.
Overall, the price of uranium itself has been in a quiet bull market for a few years after finding a bottom: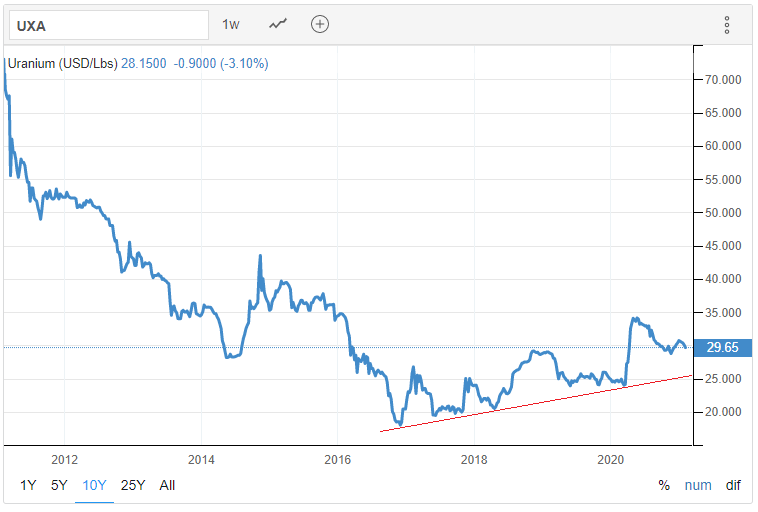 Chart Source: Trading Economics
The uranium stocks were ignoring that uptrend, however, and kept making lows. And then bam, all at once they had a big upward move recently.
My preferred risk/reward play for example, simply holding uranium itself via the Uranium Participation Corp, went from trading 20% below NAV to trading at NAV.
Garrett sees a potential doubling in the Uranium Participation Corp's price in the next few years, which actually would just imply that uranium gets up near the cost of new production.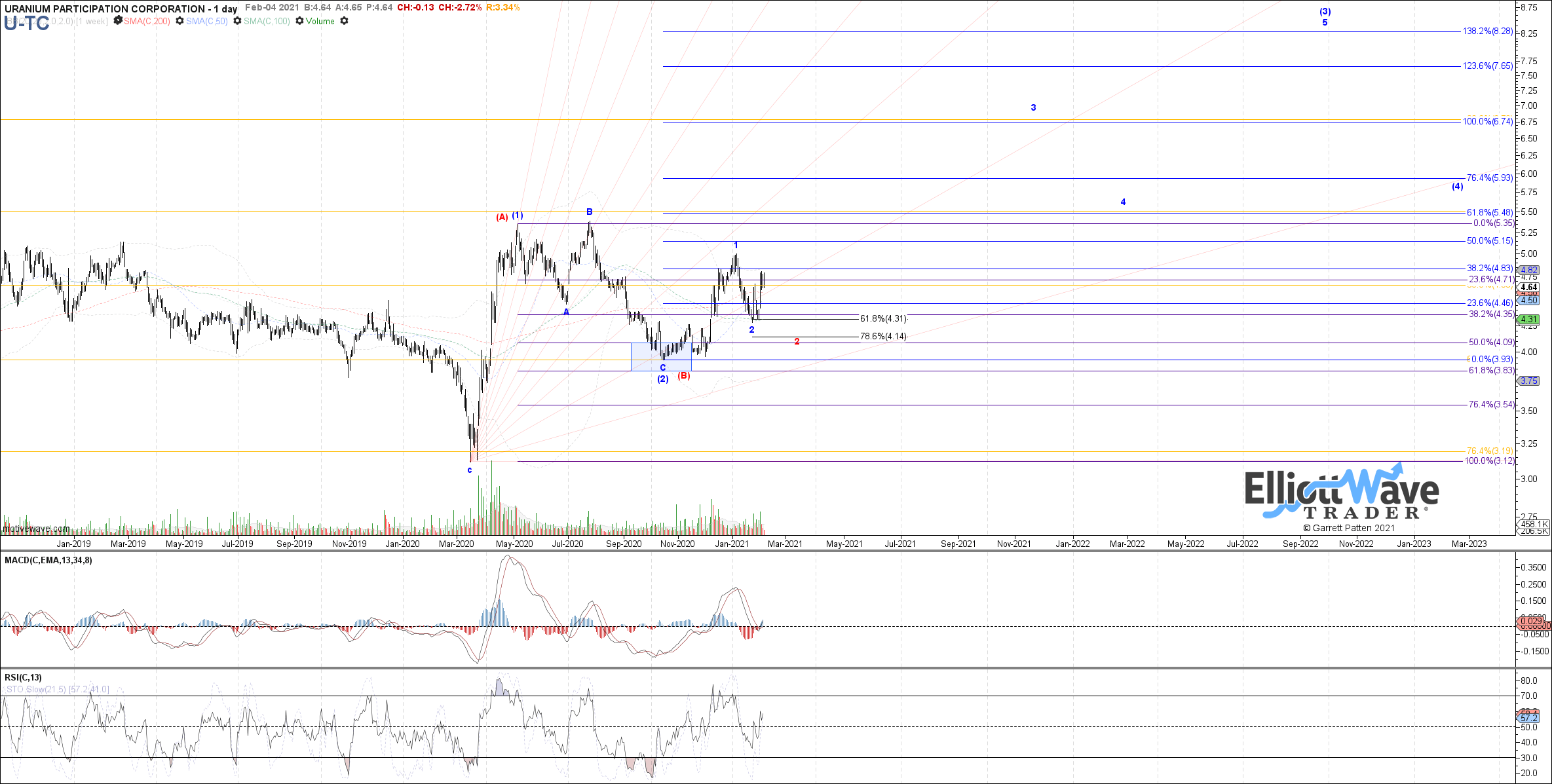 This company trades for the ticker "U" on the Toronto Stock Exchange, and "URPTF" for the American OTC ADR version.
The Cameco chart also looks good once it finishes this correction and hits new highs: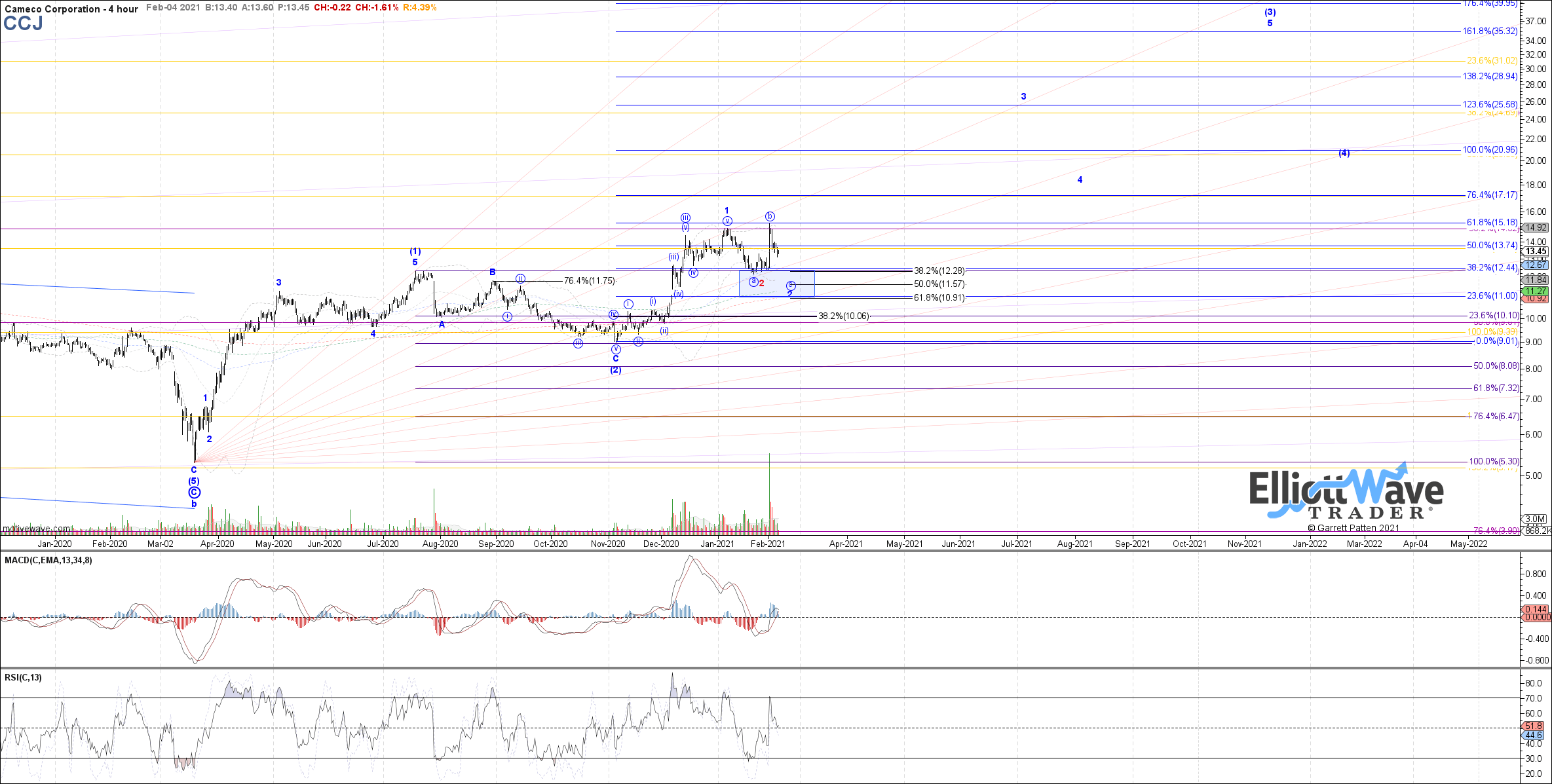 Investors can play the space via two ETFs as well, either the Global X Uranium ETF (URA) or the NorthShore Global Uranium ETF (URNM). Here's Garrett's URA technicals: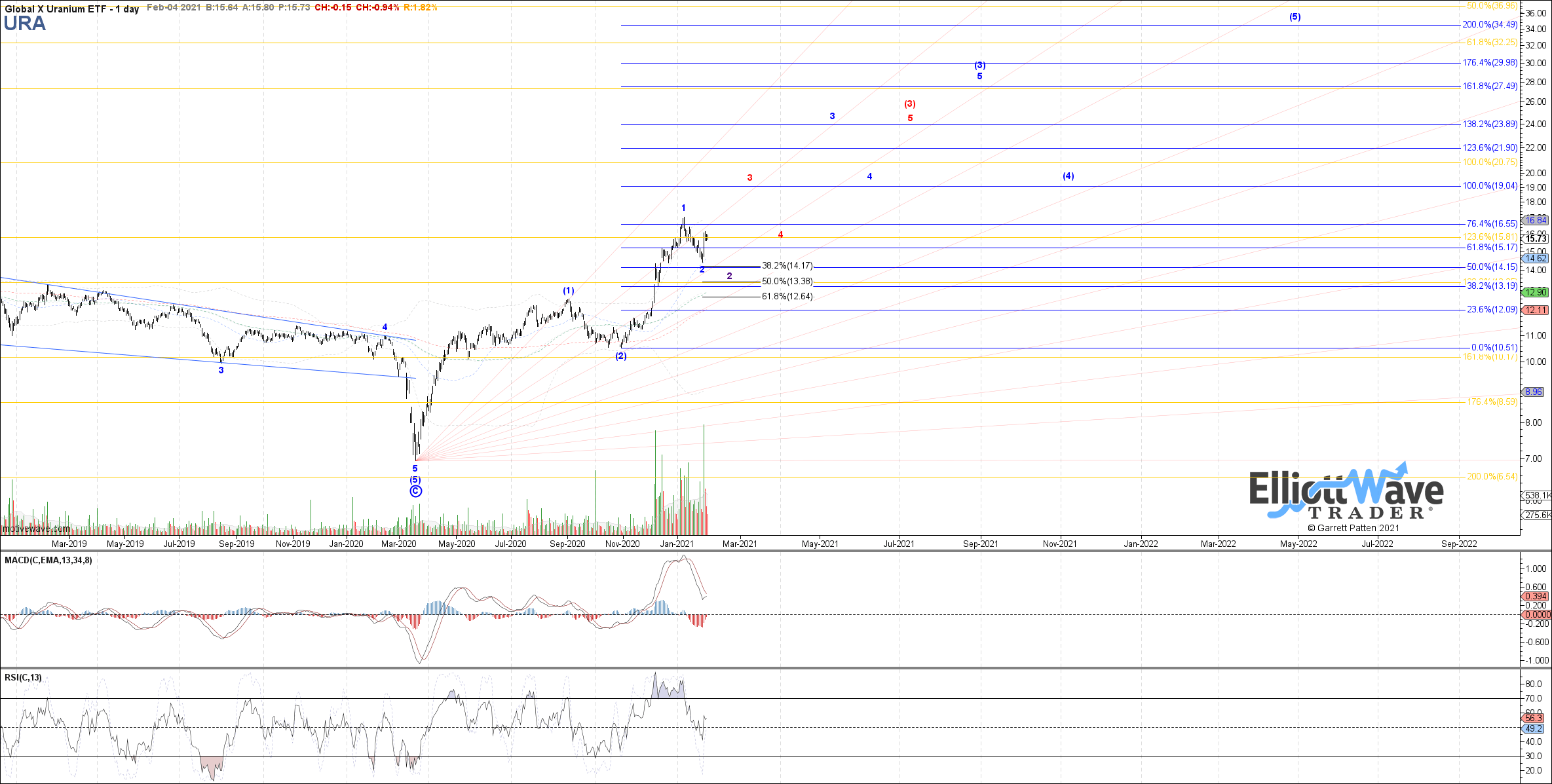 United Health: Steady as She Goes
United Health (UNH) is not the most exciting stock out there, but it continues to be fairly-valued and among the leaders in its space, while many other sectors look like they're in bubble territory. Here's the F.A.S.T. Graph: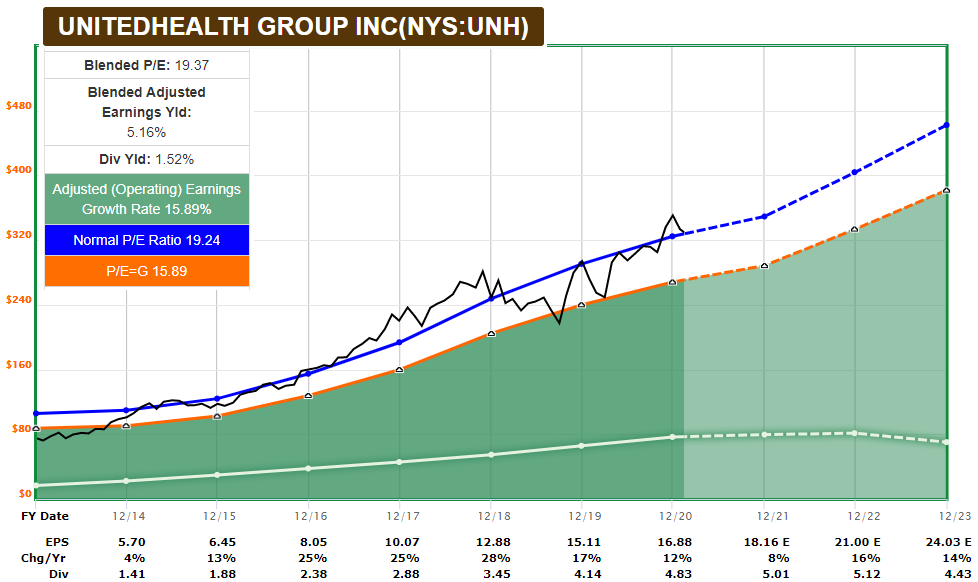 Garrett is a bit more bullish than my base case, but his chart could indeed come to fruition if market sentiment decides to place a higher valuation on the company: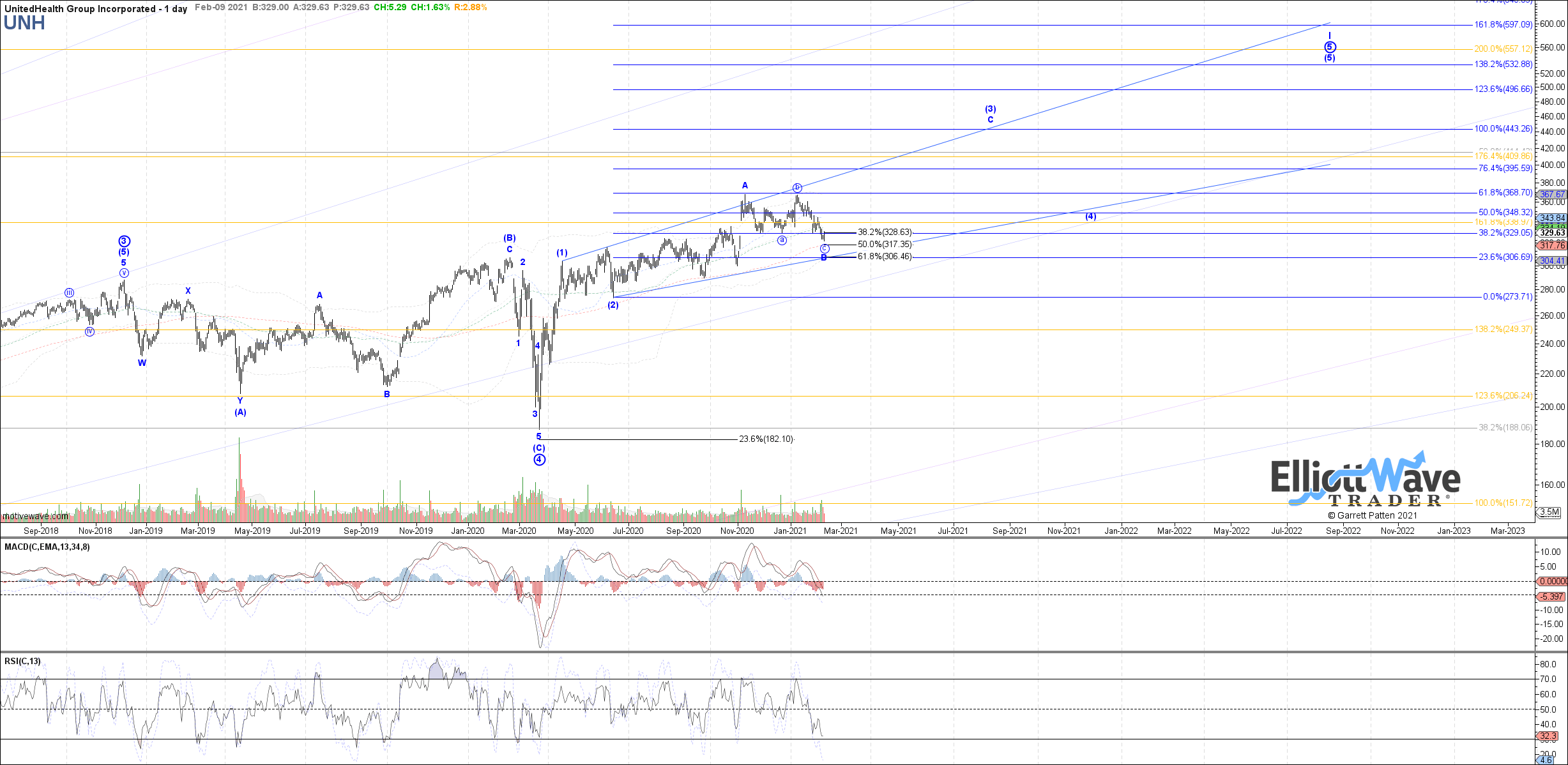 Overall, the company has a consistent track record of revenue growth, and with the Senate evenly divided between Republicans and Democrats, with a number of Democrats opposed to sweeping changes to the health insurance industry, the political environment for United Health is pretty comfortable.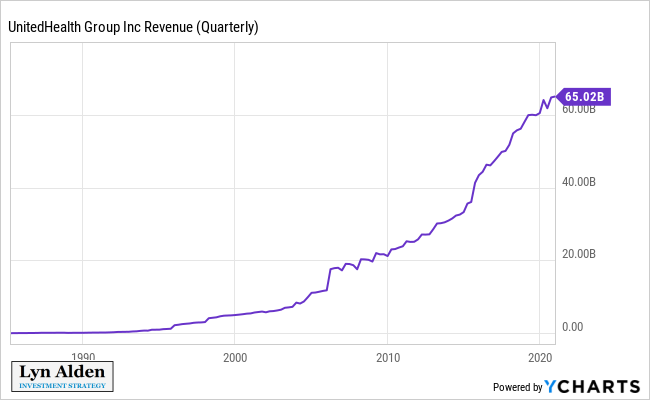 Booking Holdings
Lastly, Garrett views Booking Holdings (BKNG), the company that runs various metasearch travel sites such as Booking.com, Priceline.com, OpenTable.com, and more, as being in a technical bull market: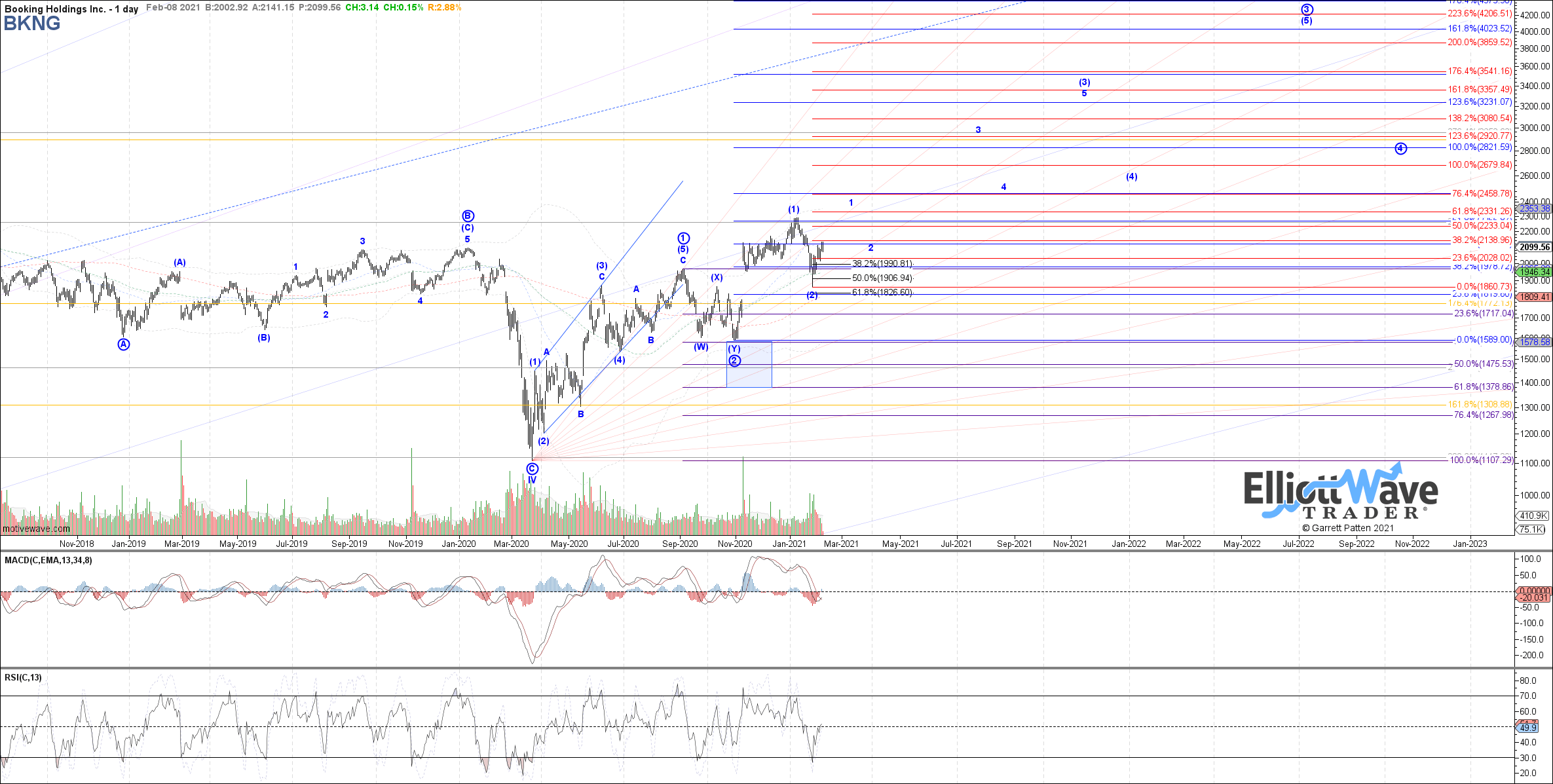 This has been a challenging one fundamentally.
On one hand, they are an internet company rather than a physical operator, and they came into this travel industry crisis with a strong balance sheet, so they'll get through this environment easily.
On the other hand, earnings collapsed (as would be expected from weak travel bookings), and yet the stock price never really collapsed, because the market is looking forward to a recovery. Analysts don't expect the company to get back to 2019-level earnings until the end of 2022, and yet the stock is already priced as though earnings are back up there: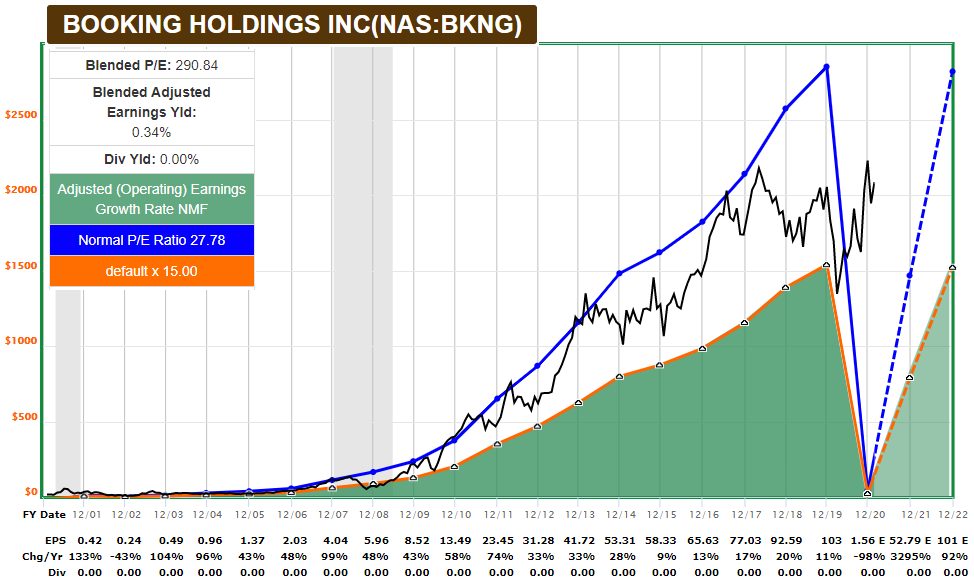 Chart Source: F.A.S.T. Graphs
The company's revenue had a very clear structural pattern and then fell out of bed due to the pandemic: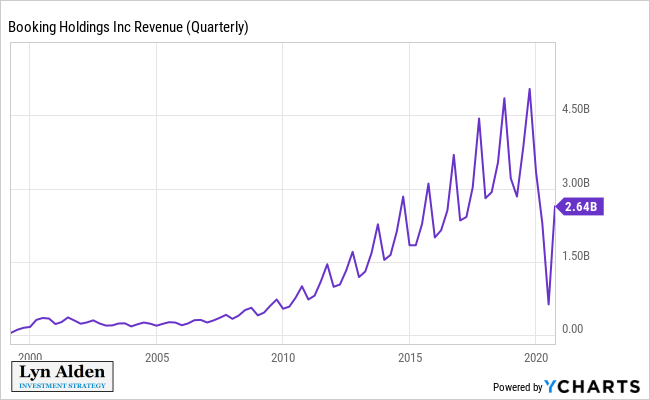 The company most likely has a bright future if you look 5+ years out. Nearer-term, analysts might be underestimating the pent-up demand for travel, for example, and the market could be anticipating that.
I had to cancel planned flights to Florida and Cairo in 2020 to vacation and visit family in those areas, and certainly when I can travel more easily without quarantines or hassle, I plan to make up for lost trips!
The good news for the company is that their balance sheet wasn't impaired. Companies like Carnival (CCL) racked up a ton of debt as they dealt with this crisis, because they have a lot of fixed expenses. A light-running company like Booking Holdings, however, was fine. They increased debt and cash a bit, and overall, their net debt position is down recently: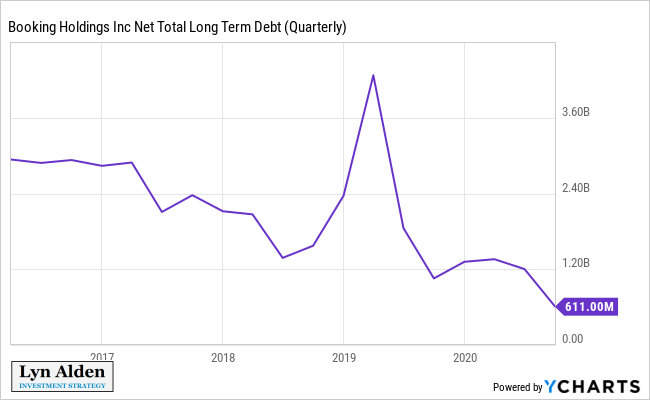 I have rather low conviction for Booking Holdings for a 2-year view, it could go either way or chop around for a while, but am favorable towards it with a 5-year view, and the technicals do point strongly up for now.