Where Fundamentals Meet Technicals: MELI, JPM
We're starting to see some pretty wicked rallies off the bottoms in a variety of stocks. The question, of course, is whether they are bear market rallies or major bottoms.
While we can never know for sure, we can look at companies that have both good fundamentals and good technicals. This issue of Where Fundamentals Meets technicals provides an update on Mercado Libre (MELI) and the banking sector.
Mercado Libre
Mercado Libre (MELI) is the large Latin American e-commerce, marketplace, and payments company.
I began tracking a bottom in my WFMT report on May 17th. Since then, the stock did experience a higher low, and Garrett's technical chart remains constructive: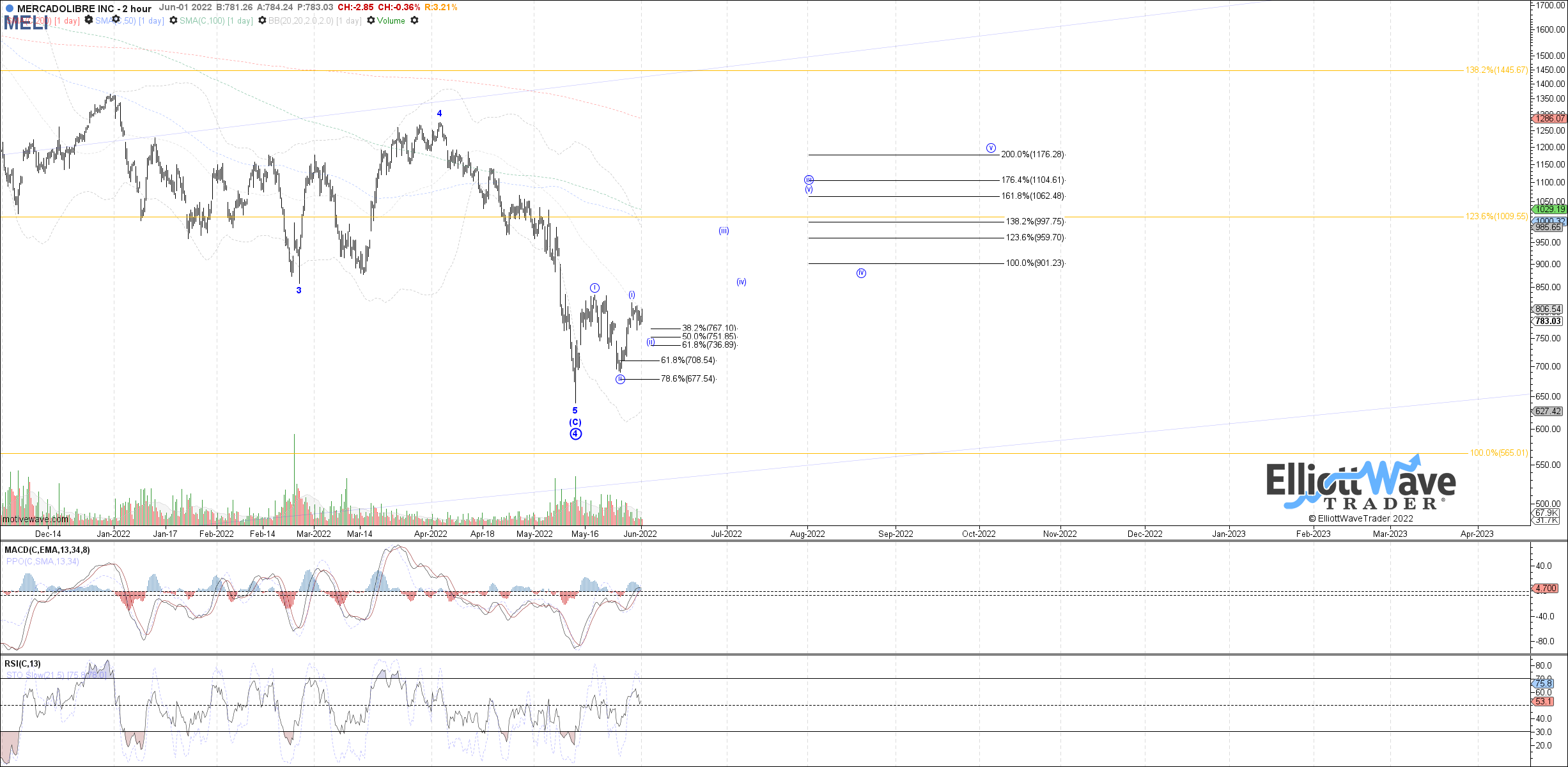 And zooming out: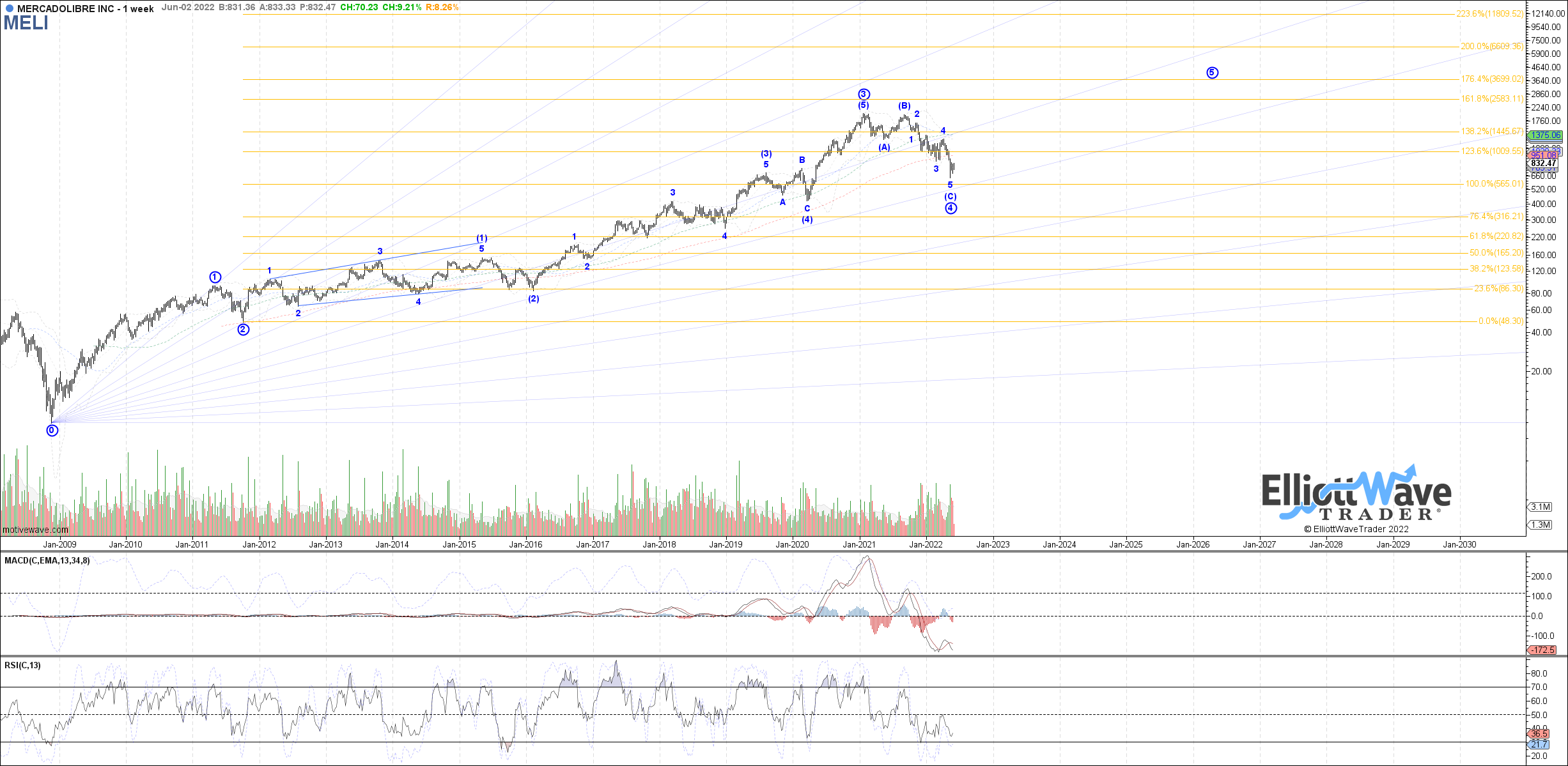 At one point, the company was trading at 25x sales, and is now trading a bit over 5x sales. At its worst, it was over 60% down from its highs, and now it's a bit less than that.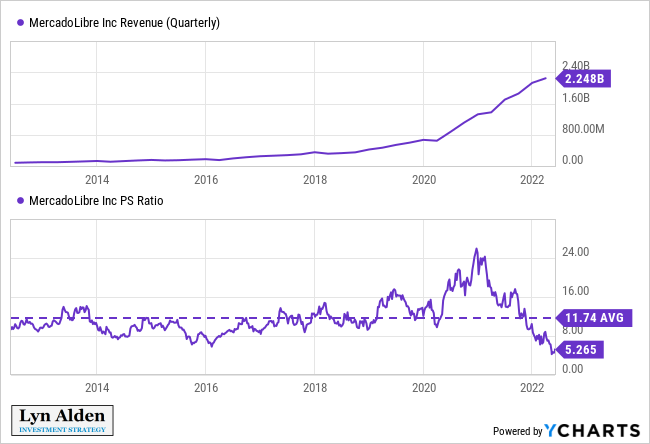 I remain cautiously optimistic on MELI and related stocks. Fundamentals and technicals continues to suggest that sentiment and valuation were washed out and that the forward prospects continue to improve. The recent cyclical low can continue to serve as a stop loss for a long trading position.
JP Morgan Chase
JP Morgan Chase (JPM) is one of the biggest banks in the US, and is widely viewed as the "blue chip" compared to its other big peers. As such, it tends to trade at a valuation premium compared to others, in part due to the diversification and quality aspects that they offer.
Zac sees a potential bottom in place and a big run up to new highs: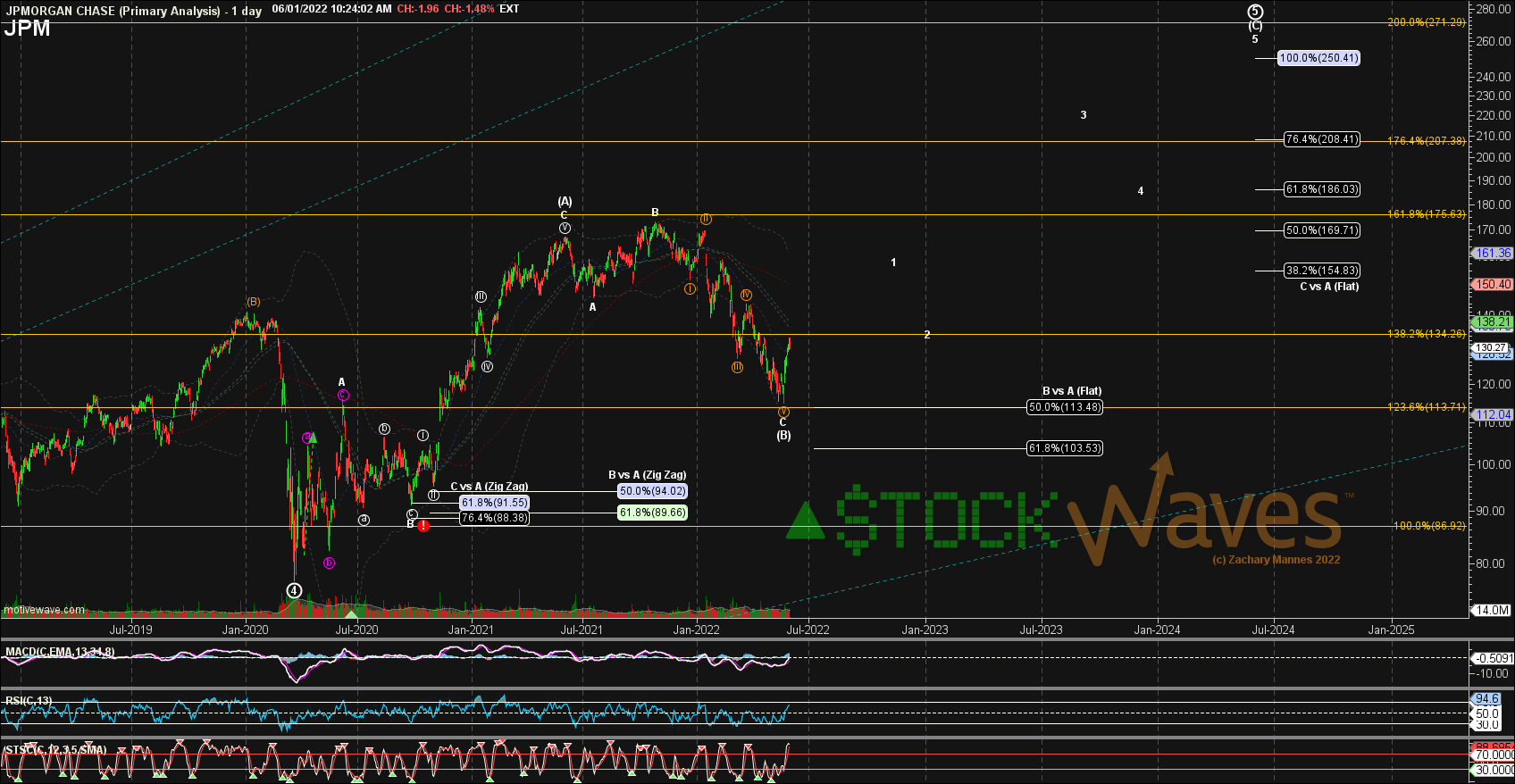 I'm finding a decent amount of value in financial stocks in general, JP Morgan Chase included.
A lot of bearish investors are concerned that another "2008 crash" is just around the corner. And to be real, the global economy does have a lot of problems. However, one area where it's very different is bank capitalization. Banks have a much higher percentage of nominally safe assets as a percentage of their total assets compared to 2008. In other words, banks were lending "too much" in the run-up to 2008, and have bene lending "too little" in recent years.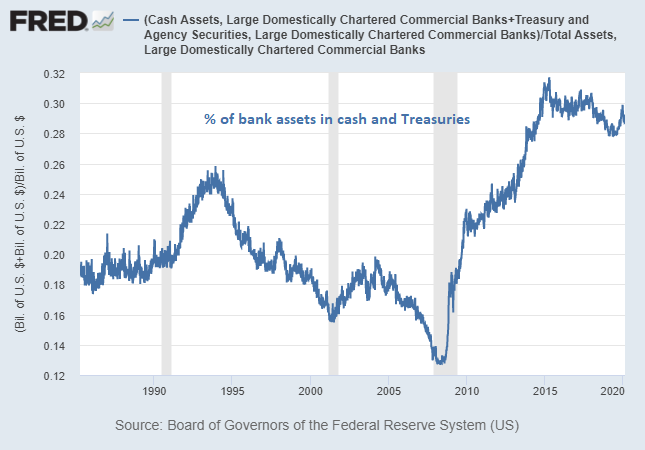 Chart Source: St. Louis Fed
JP Morgan Chase is trading at below 10x forward expected earnings:
Chart Source: F.A.S.T. Graphs
They continue to pay dividends, buy back shares, and chop along profitably. The year 2022 has been rough for them so far compared to 2021, but looking through that, there aren't any major structural issues facing the bank.
I continue to be defensive in this environment, with economic strength decelerating and central banks trying to slowly tighten monetary policy. However, I continue to look for and identify bullish opportunities as they come, especially for assets where I have a 3-5 year positive time horizon.