Where Fundamentals Meet Technicals: HDB, ROKU
In this issue of "Where Fundamentals Meets Technicals" I look at two growth stocks.
HDFC Bank
HDFC Bank (HDB), especially after its upcoming merger, is the largest financial institution in India.
India is a fast-growing country with young demographics, but is currently at only $2k USD GDP per capita. The population in aggregate has low household debt and relatively low credit penetration.
As India (hopefully) continues to grow in the coming decade, their banking sector should grow as fast or faster than that baseline growth, because a larger share of the population will be able to access financial services, mortgages, and various types of credit.
HDFC Bank has faced some macro headwinds and company-specific IT issues over the past year and a half, but the forward situation looks better, and the valuation has been knocked down a few pegs.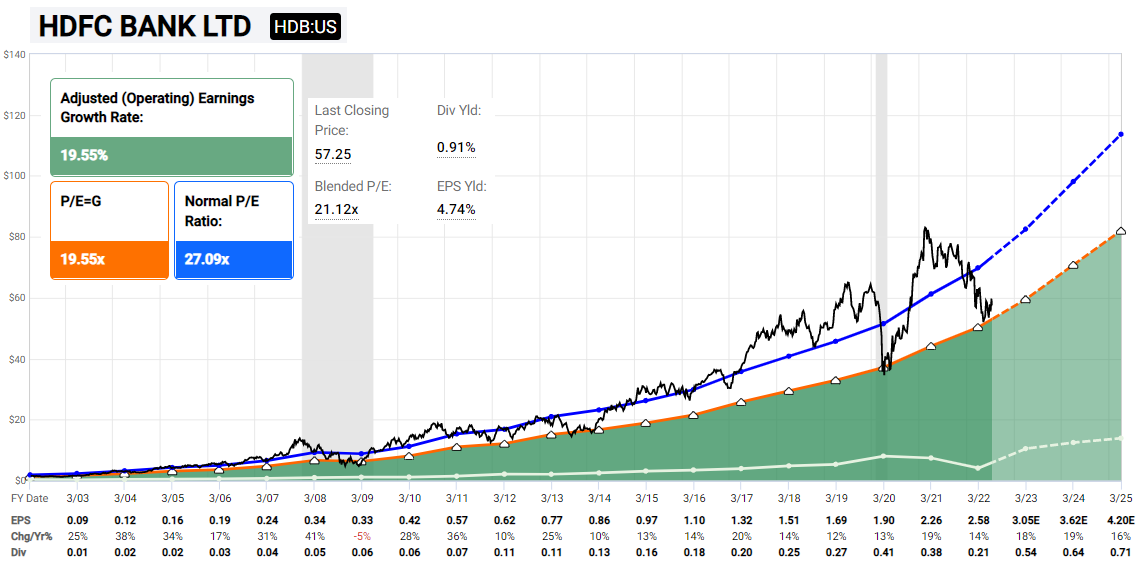 Chart Source: F.A.S.T. Graphs
The price momentum on the weekly chart has improved rather significantly: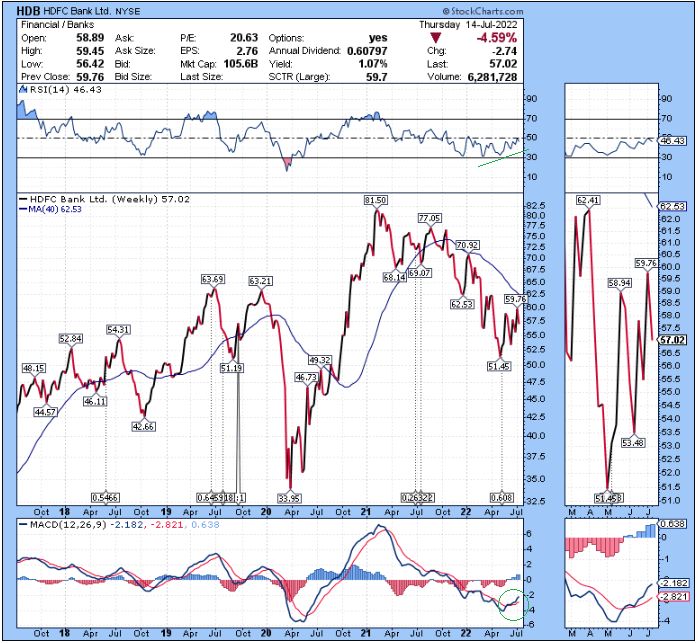 Zac has a constructive technical setup in place: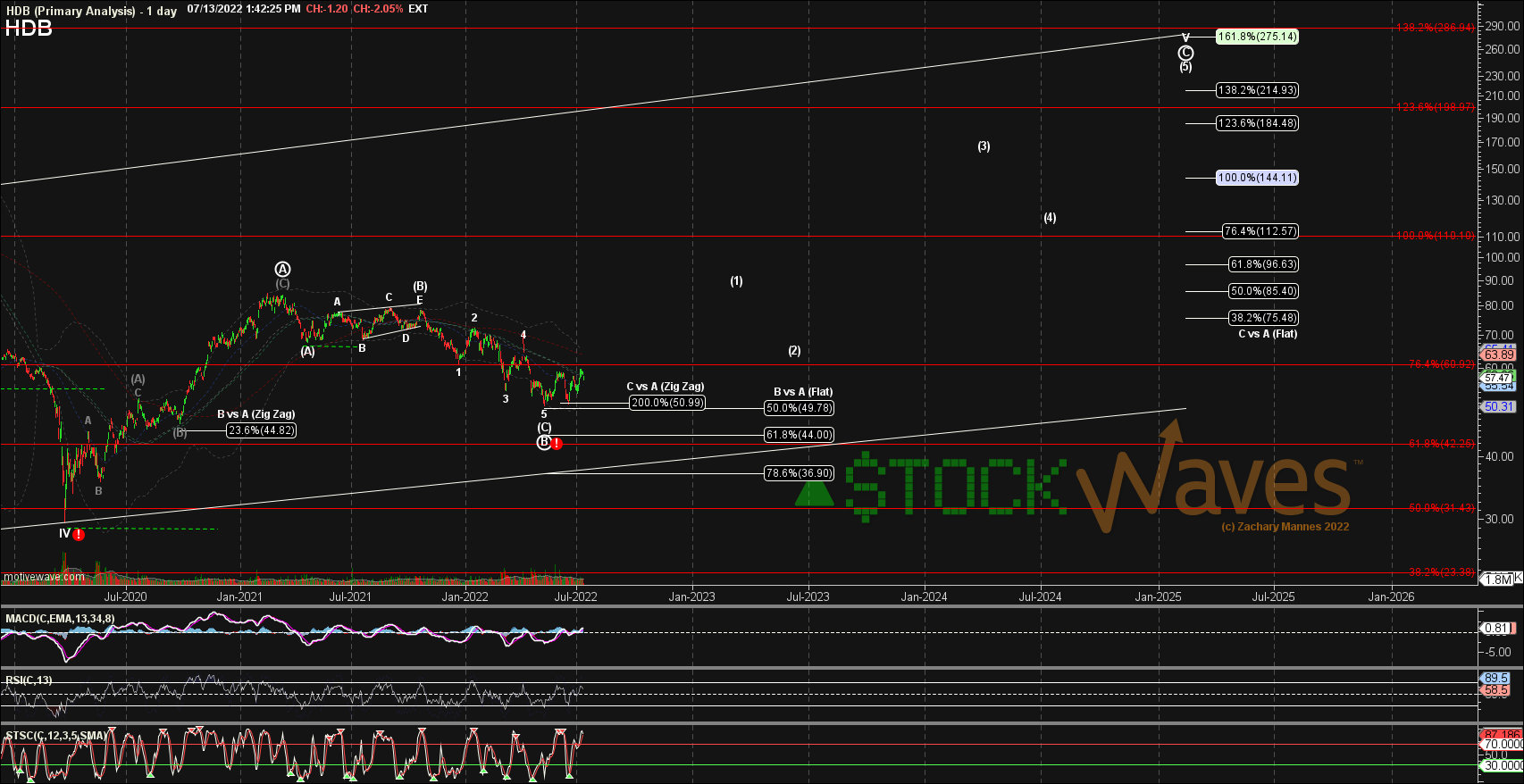 I'm holding HDFC Bank as a long-term compounder, but if I were treating it more as a trading position, I would use the May lows (around $50) as a stop point for the long trade.
Roku
A lot of growth-oriented assets have been absolutely slammed in the past year and a half as interest rates have come up off of their generational lows.
Jurrien Timmer, the director of Global Macro at Fidelity, published a good chart showing how the growth/value factor ratio chart has a lot of correlation with interest rates (which does make sense from a discounted cash flow analysis perspective):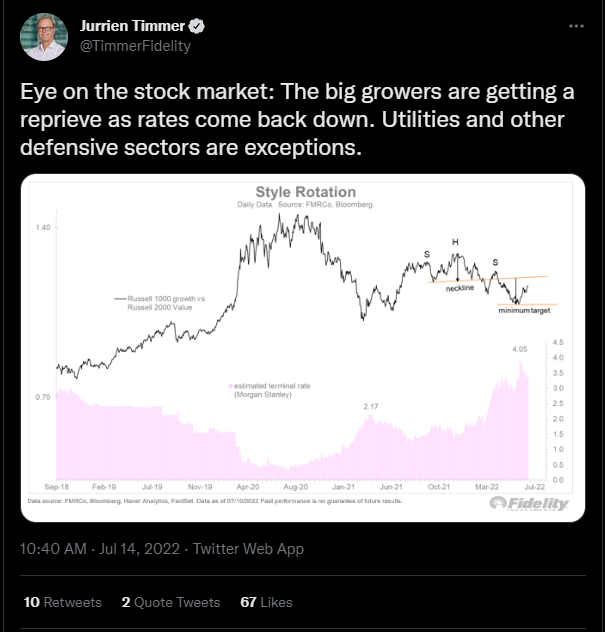 In the long term, an individual company's growth and total performance will drive its stock price, but in any given intermediate-term, the valuation can be sharply affected by all sorts of macro factors and investor sentiment.
Roku has been trying to find a bottom in recent months, as its large drop seems to be cooling. The price momentum on the weekly chart has certainly shifted: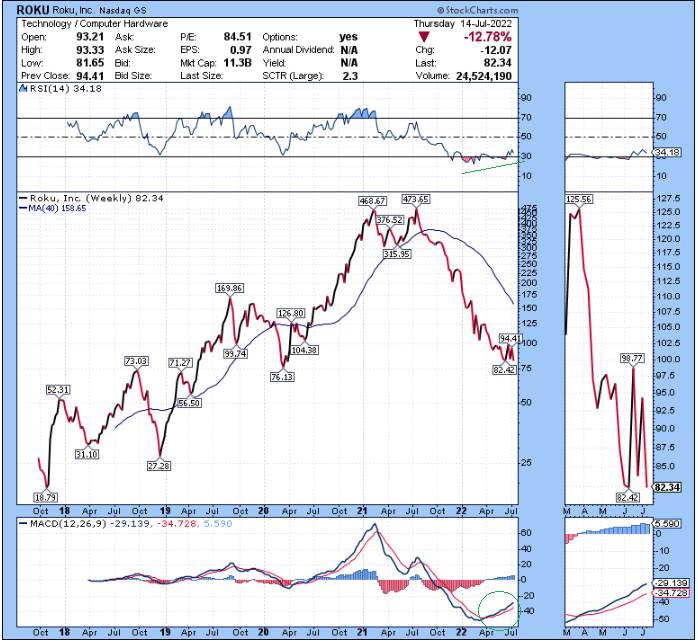 Meanwhile, the valuation has been reset down near its historical lows: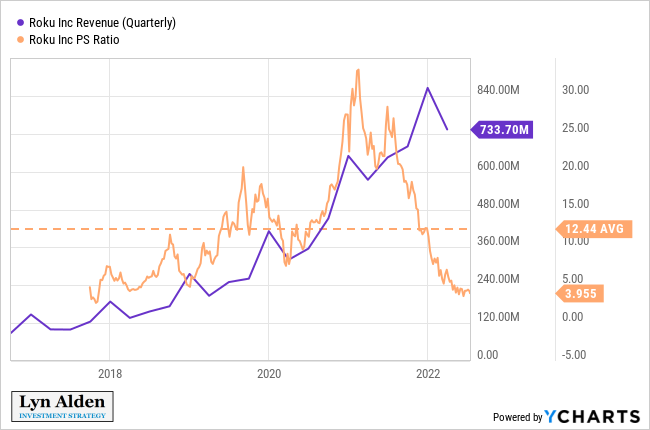 And Zac has a bullish count: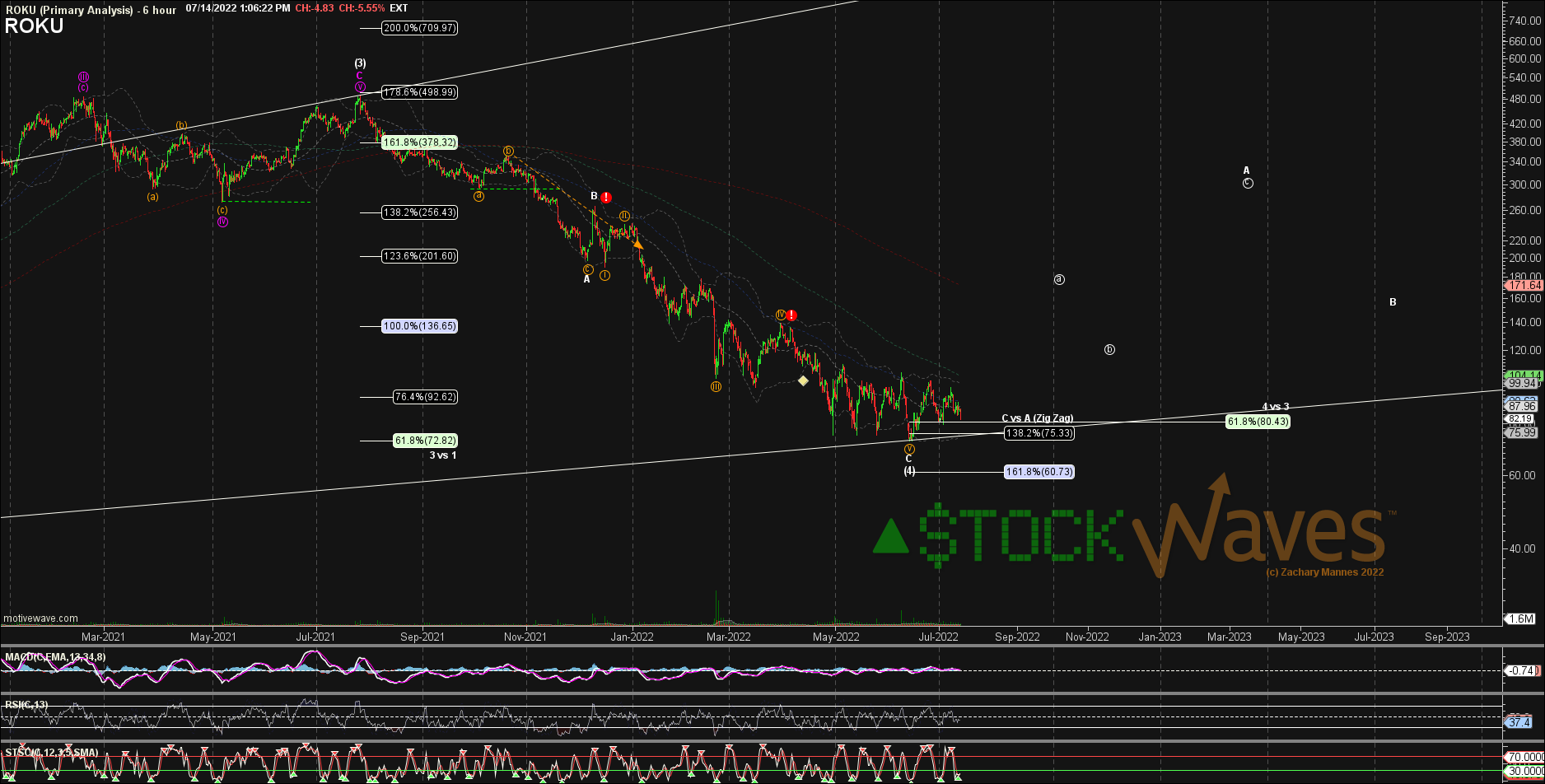 From a trade perspective, recent lows could make a decent stop point for traders, with the potential upside being significant and lasting for years. I had a false start with Roku back during its 2021 dip and rebound via a tiny position that didn't work out so well, but I think this much deeper capitulation offers a much better risk/reward situation overall, especially if it does start to form an uptrend. 
Final Thoughts
These setups of course might not work out. There's no guarantee of any bottom, especially in such a treacherous macro environment, but with cautious position sizing and risk management, they look rather attractive fundamentally and technically.
Investor sentiment is very bearish. Global recession indicators are flashing, the dollar index is ripping higher as the Fed tightens monetary policy into an economic slowdown, and there are all sorts of negative catalysts. Indeed, there are many stocks that I don't really want to own.
However, sentiment can certainly be overdone for periods of time, and there are good companies that I think will be worth a lot more 3-5 years from now than they currently are. A basket of such companies can make for a very strong total investment, even as some percentage of them will of course underperform expectations.