Where Fundamentals Meet Technicals: CI and XOM
This issue of Where Fundamentals Meet Technicals looks at some well-positioned stocks amid what is otherwise a very unclear market in many respects.
Cigna
Cigna (CI) is a health insurer and pharmacy benefits manager, which has thus far been outperforming its semi-peer CVS Health (CVS). Notably, it's one of a handful of high-quality companies that has a price/earnings/growth ratio ("PEG" ratio) below 1x, meaning its price/earnings ratio is below its average annual earnings growth rate.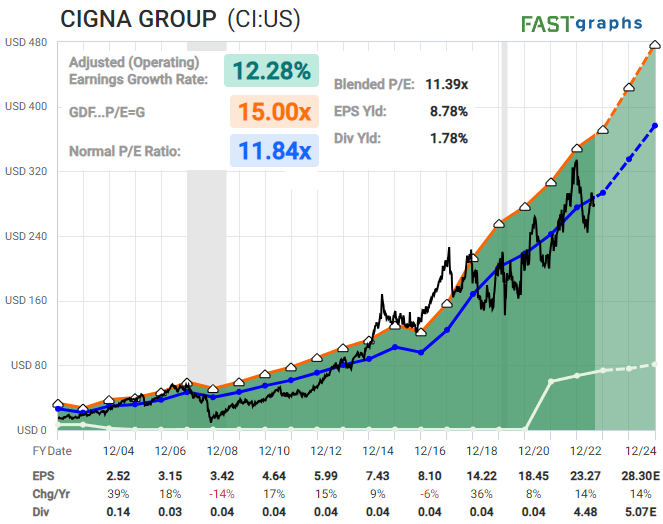 Zac recently highlighted Cigna as an attractive risk/reward trade setup, as long as it remains above $265:
CI looks like a possible small (i)-(ii) start to the circle c of A now or maybe the a-b of a larger (i) as an ED for circle c as discussed.

Great R:R off the 265 region. 275 region ideal support.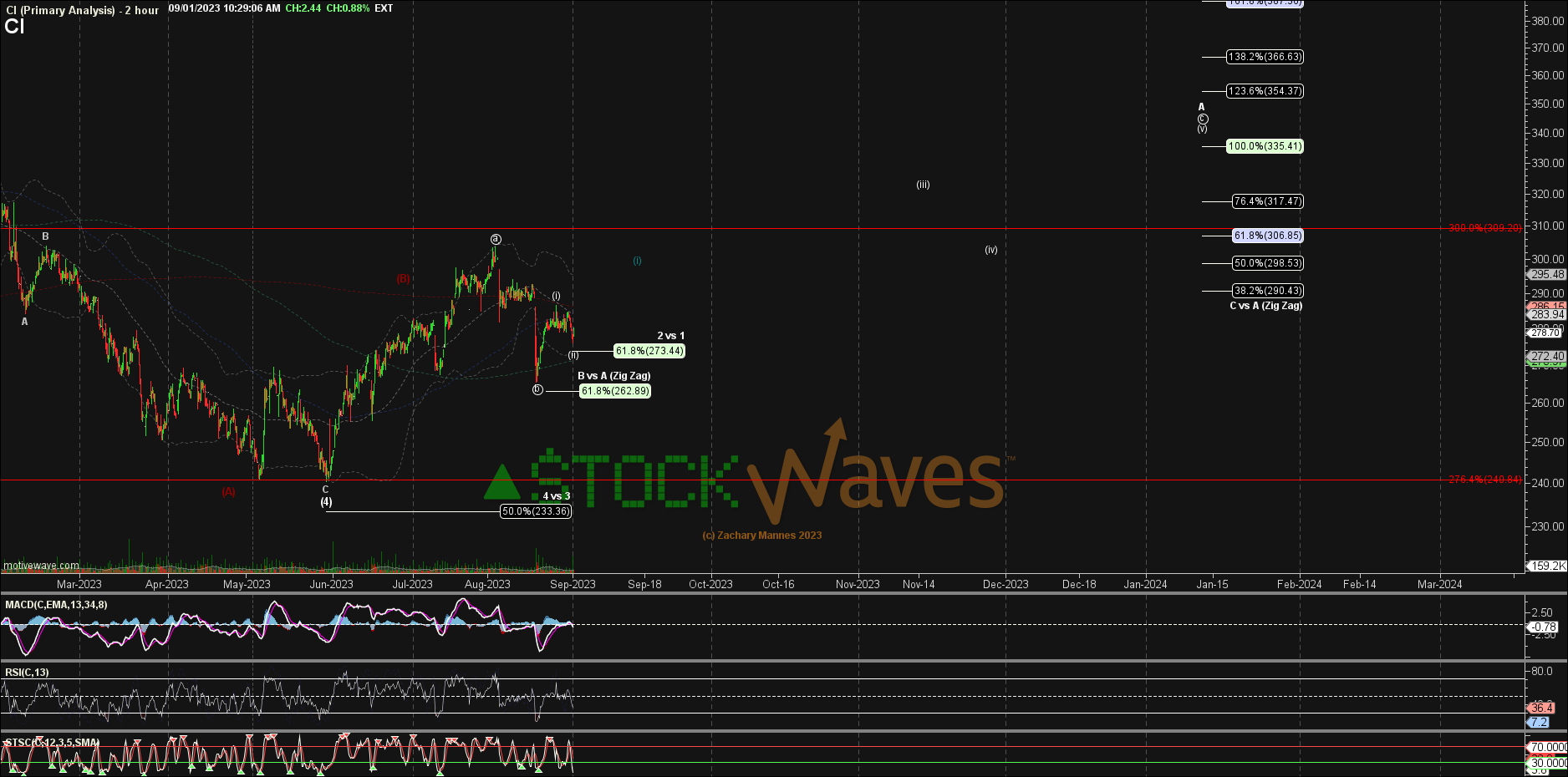 Unless there is some major regulatory obstruction in the healthcare sector (which is always one of the looming possibilities), I continue to view Cigna as an attractive long-term buy-and-hold compounder. So, whenever it also happens to offer a decent trade setup, it tends to be a natural recommendation for Where Fundamentals Meet Technicals.
Notably, the U.S. labor market has been weakening lately, pointing to a potential recession. The healthcare industry is one of the places that tends to hold up pretty well in recessionary environments.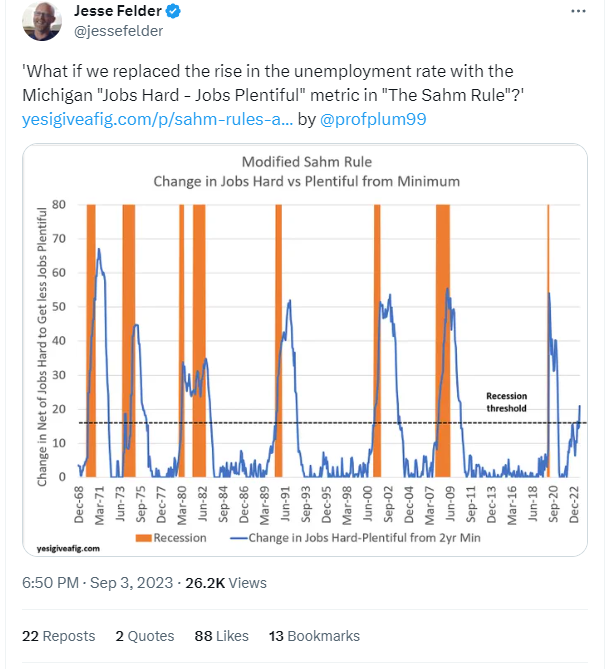 Exxon Mobil
Exxon Mobil (XOM) has a messier technical setup than Cigna, but the fundamentals look very interesting.
The oil and gas sector has been in a bear market basically since 2008. The oil price peaked then, and the rise of the U.S. shale supply has kept prices relatively low. However, the U.S. shale sector is starting to run into "Red Queen Syndrome" where it takes a lot of new drilling just to maintain current production decline rates.
Global oil demand has recovered to new all-time highs, but the supply side overall doesn't have a lot of flexibility. The U.S. already drew down its strategic petroleum reserves last year. Saudi Arabia is holding production somewhat tight. China has some strategic oil reserves but not exactly a ton.
Garrett and Zac both expect a lower low in energy producers during Q4 of this year. However, Garrett does provide an alternative red count in which the bottom is already in: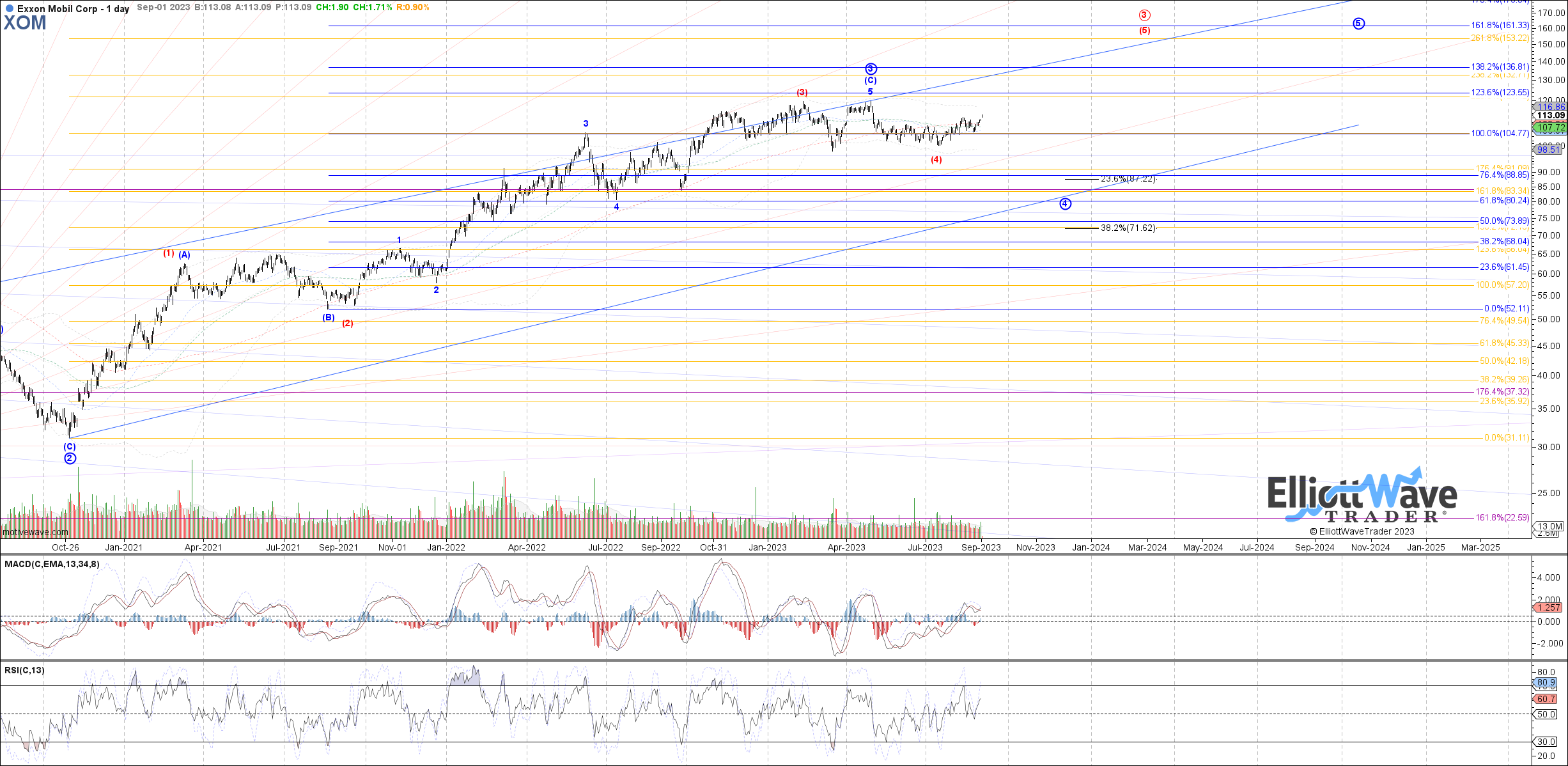 Personally, I like the risk/reward of owning, waiting, and buying more on dips (I guess I lean towards the red count, if I had to pick one, although I would happily buy more if the blue count indeed materializes). It pays a growing dividend to those who hold it and are patient for the next oil bull run. With a stellar AA- balance sheet, Exxon Mobil has nearly as much cash as debt, and it earns higher rates on its cash than it pays on its debt, making it into almost like a bank.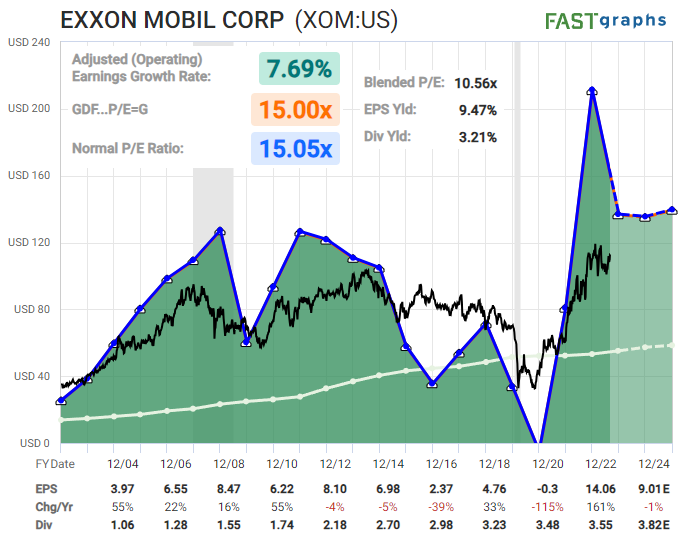 In the meantime, the oil price has reached new highs for 2023, and has considerable price momentum: