Where Fundamentals Meet Technicals: Brazil and Gold
This issue of "Where Fundamentals Meet Technicals" looks at Brazilian equities and gold. These may be two relatively strong areas in 2022 compared to the S&P 500.
Brazil
Brazilian equities were weak throughout 2021, especially during the second half of the year.
However, there is increasing evidence that they may have bottomed or are close to bottoming.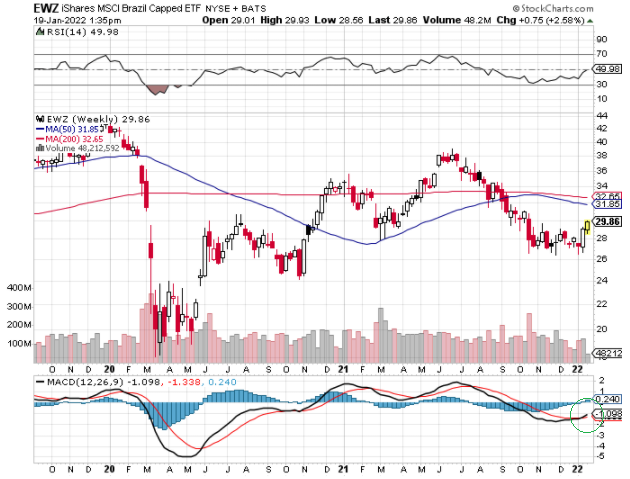 Valuations are extremely low, which is understandable because there is a lot of political uncertainty and the pandemic has been pretty hard on Brazil. However, those weak points of low sentiment tend to be among the best buying opportunities.
Here's a F.A.S.T. Graph of their major oil company: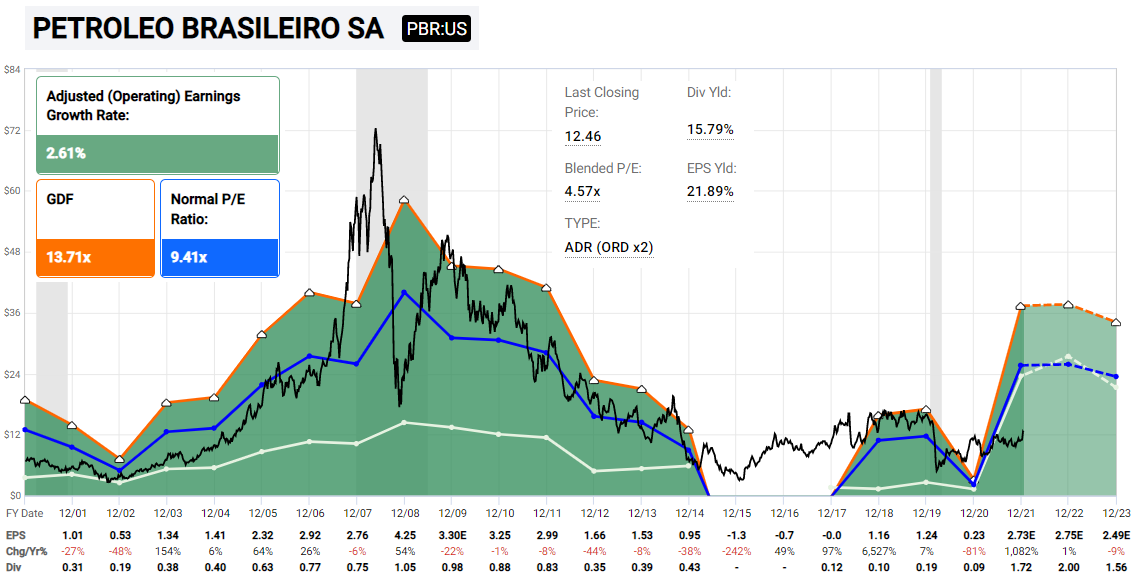 Basically, the fundamental thesis for going long Brazil over the next 3-5 years is that a declining dollar and rising energy prices should be good for the overall market, similar (but probably less explosive) than the 2003-2007 bull run. Maximum pessimism is (probably) already priced in.
I noticed this potential bottoming process in Brazilian equities this morning so I asked Garrett to chart it. As I suspected, the base case looks great. Here's the daily chart: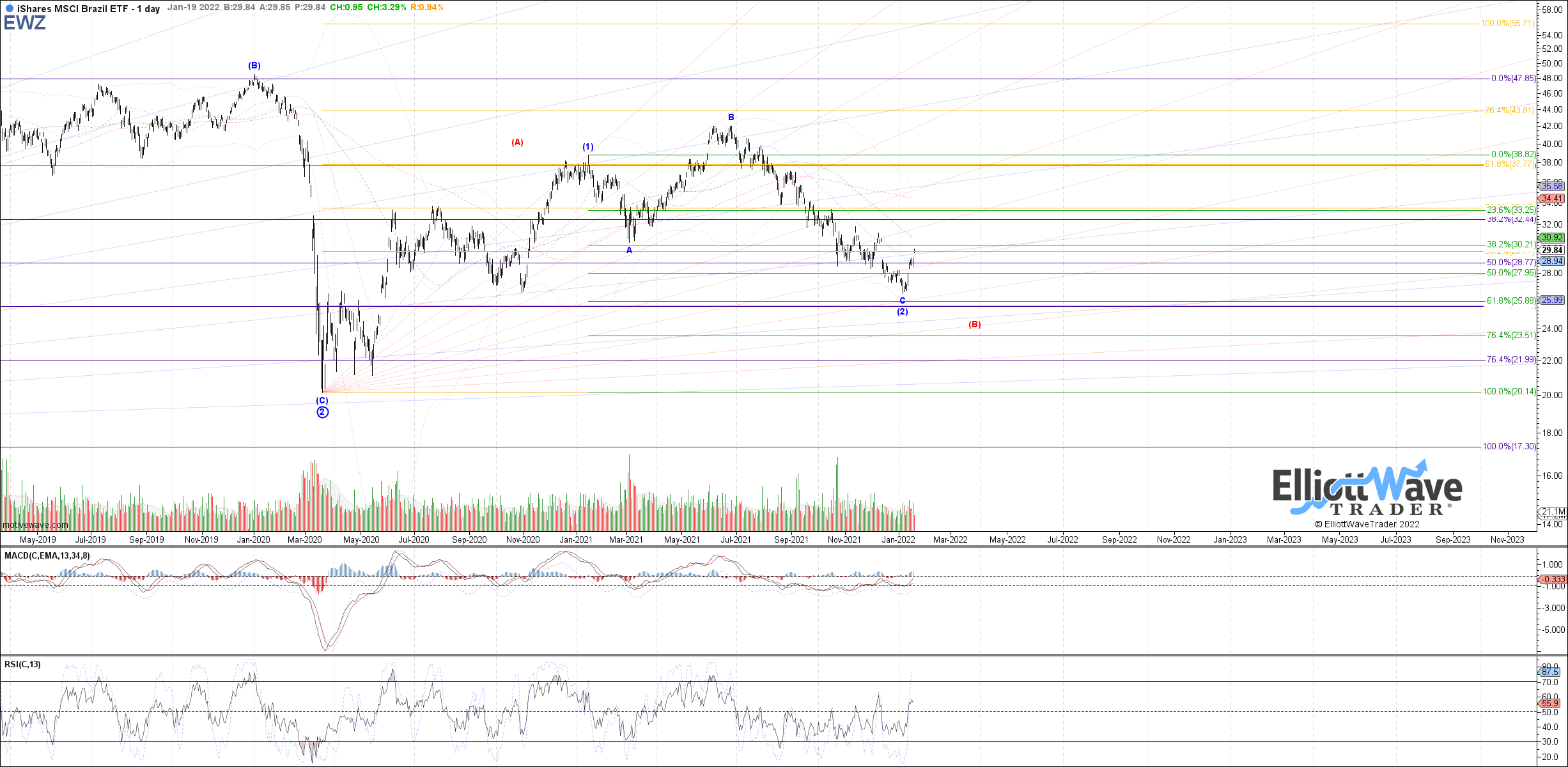 And here's the weekly chart: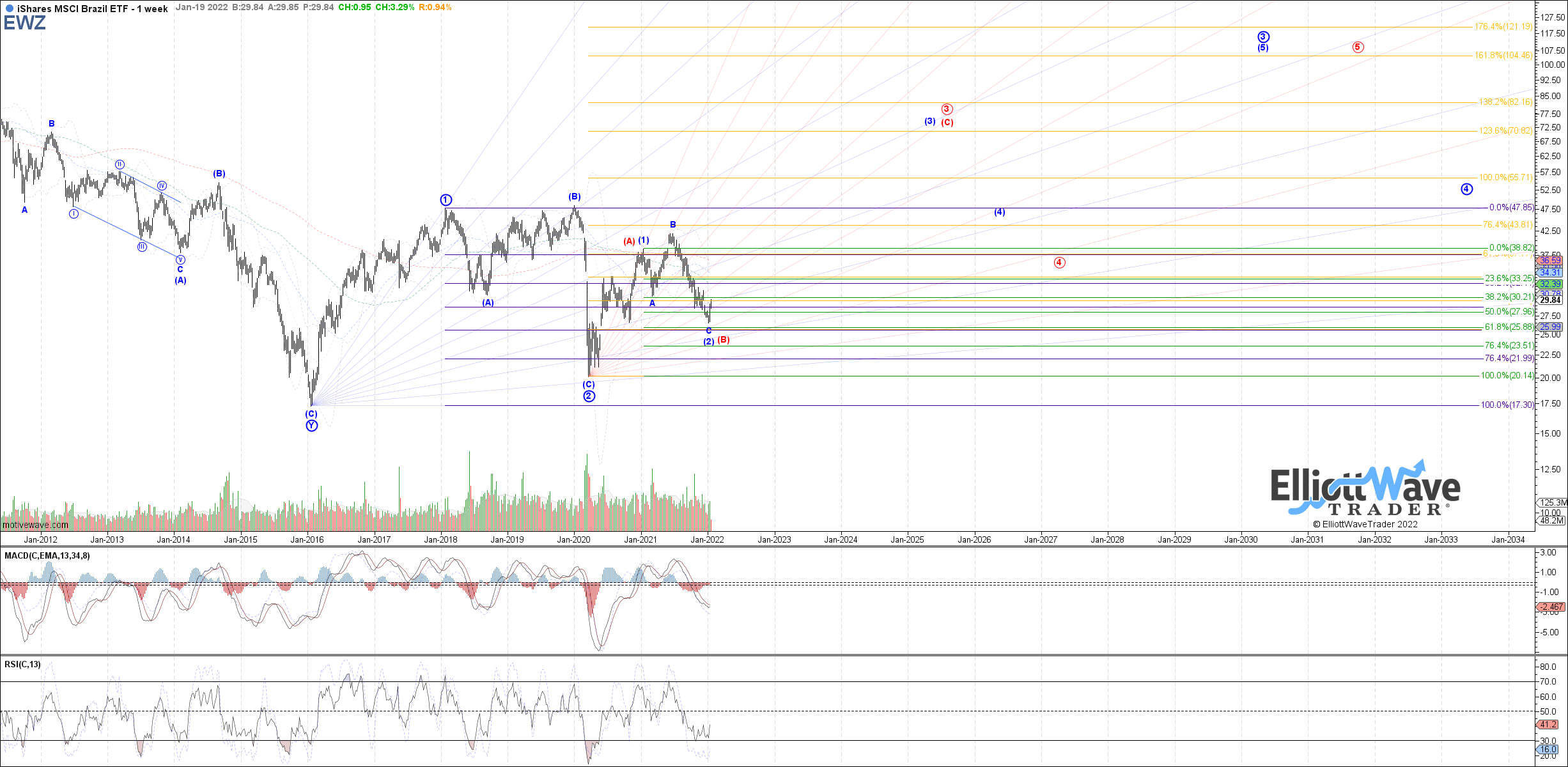 I really like his chart work on this. I'll continue to monitor the fundamental situation but overall despite election uncertainty and other factors, I'm pretty bullish here with a long-term view.
Gold
Gold has been in a big consolidation process. During the past few weeks, real rates started to spike higher, which is usually a bearish variable for gold. However, gold completely shrugged it off: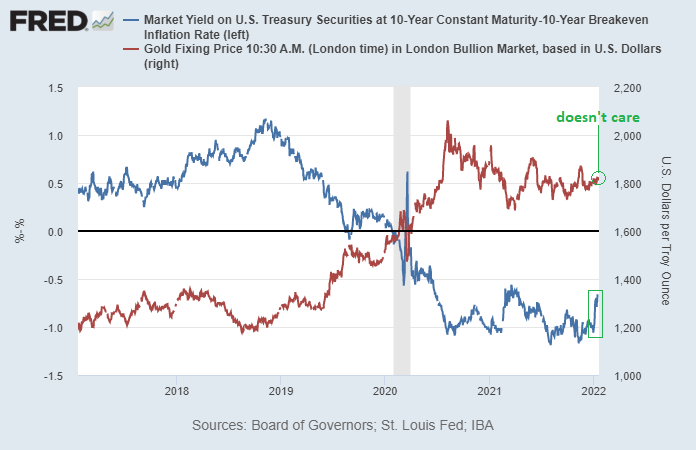 Chart Source: St. Louis Fed
When something refuses to go down despite a bearish catalyst, or refuses to go up despite a bullish catalyst, that's something worth paying attention to. It's a sign of a regime shift, where sentiment has reached its maximum point and is ready to start moving in the way it wants to go. The gold market is sniffing something out.
Indeed, the S&P 500 as priced in gold appears to be losing momentum on the monthly chart. If I were to place a bet, I'd say that gold outperforms the S&P 500 for 2022: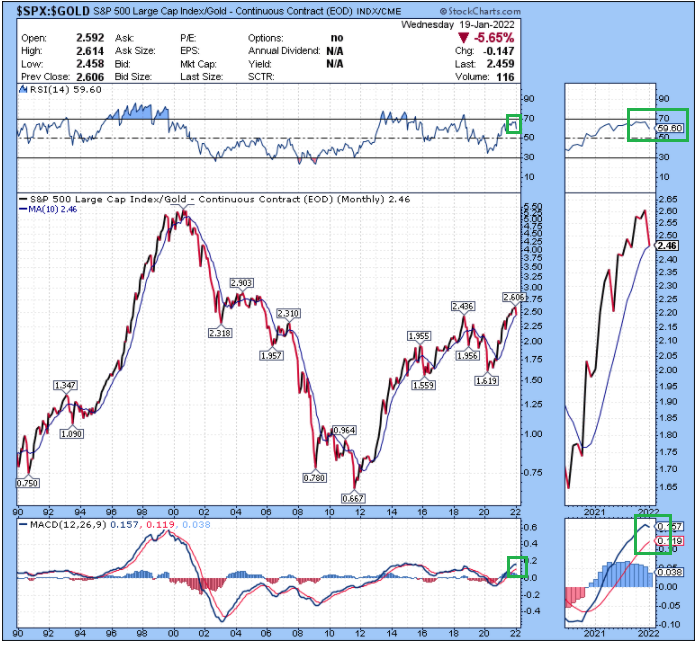 Zac has a bullish technical pattern in place for gold: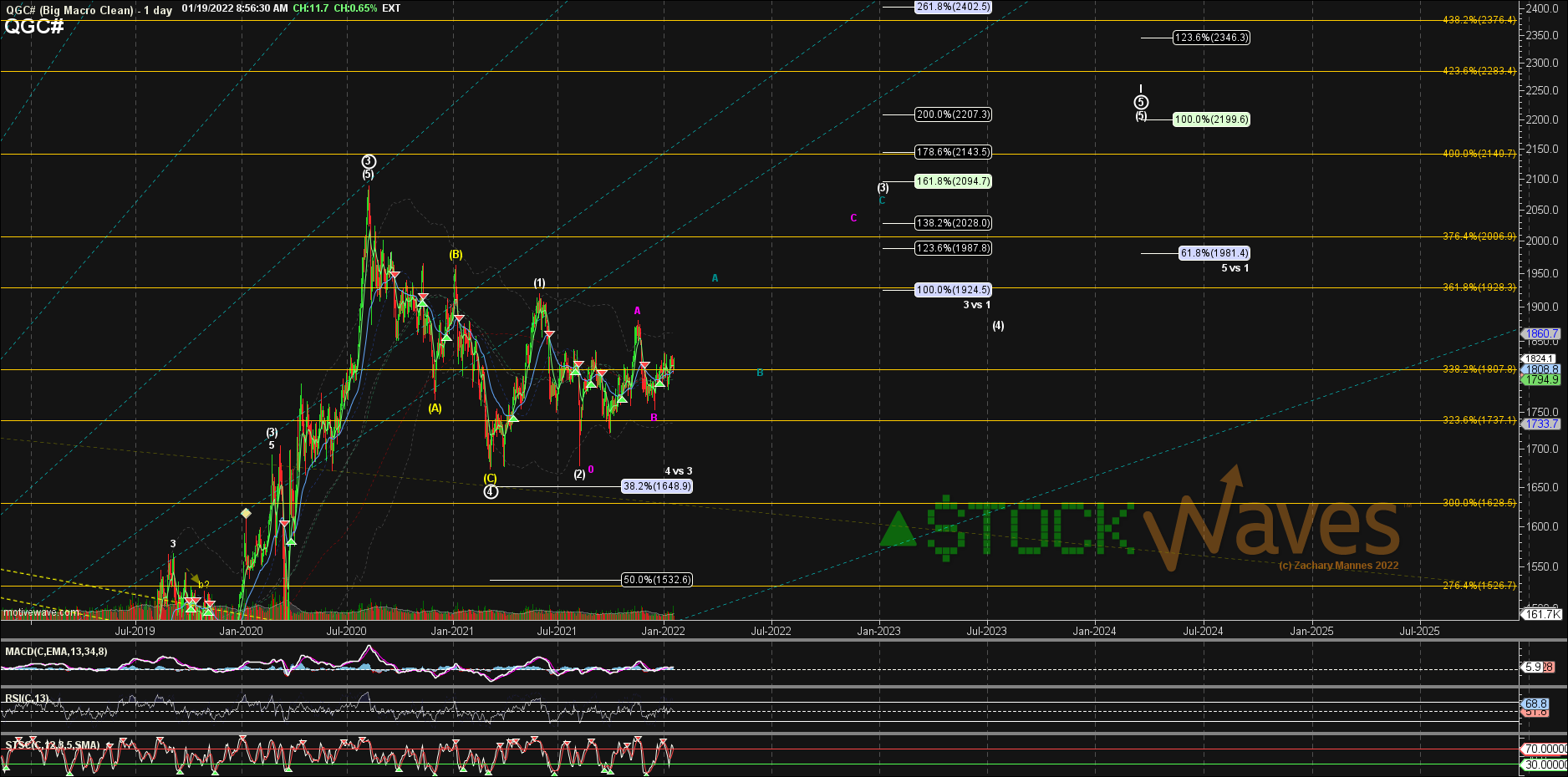 Nothing is certain of course but the risk/reward of gold and gold miners looks pretty good here. Today's move was really explosive so I wouldn't be surprised to see a pullback, but when looking out for the rest of 2022, I think we have a good fundamental and technical foundation for a decent bull move here, at least relative to many other major assets.