Wave Counts on DAX, FTSE, STOXX, IBOV & IPC
This week's world markets review analyzes the wave counts on the DAX Performance Index, FTSE 100, EURO STOXX 50 Index, Brazil's Bovespa Index (IBOV), and Mexico's IPC Index.
DAX: The DAX continued lower last week, filling out the rest of wave (c) of ii according to expectations. Last week's low was more than enough to consider wave (c) of ii complete, but we now need a break back above 12760 to signal that and assume that wave iii of 5 is underway. Otherwise, there is still room to test the .500 retrace at 12445 first if needed.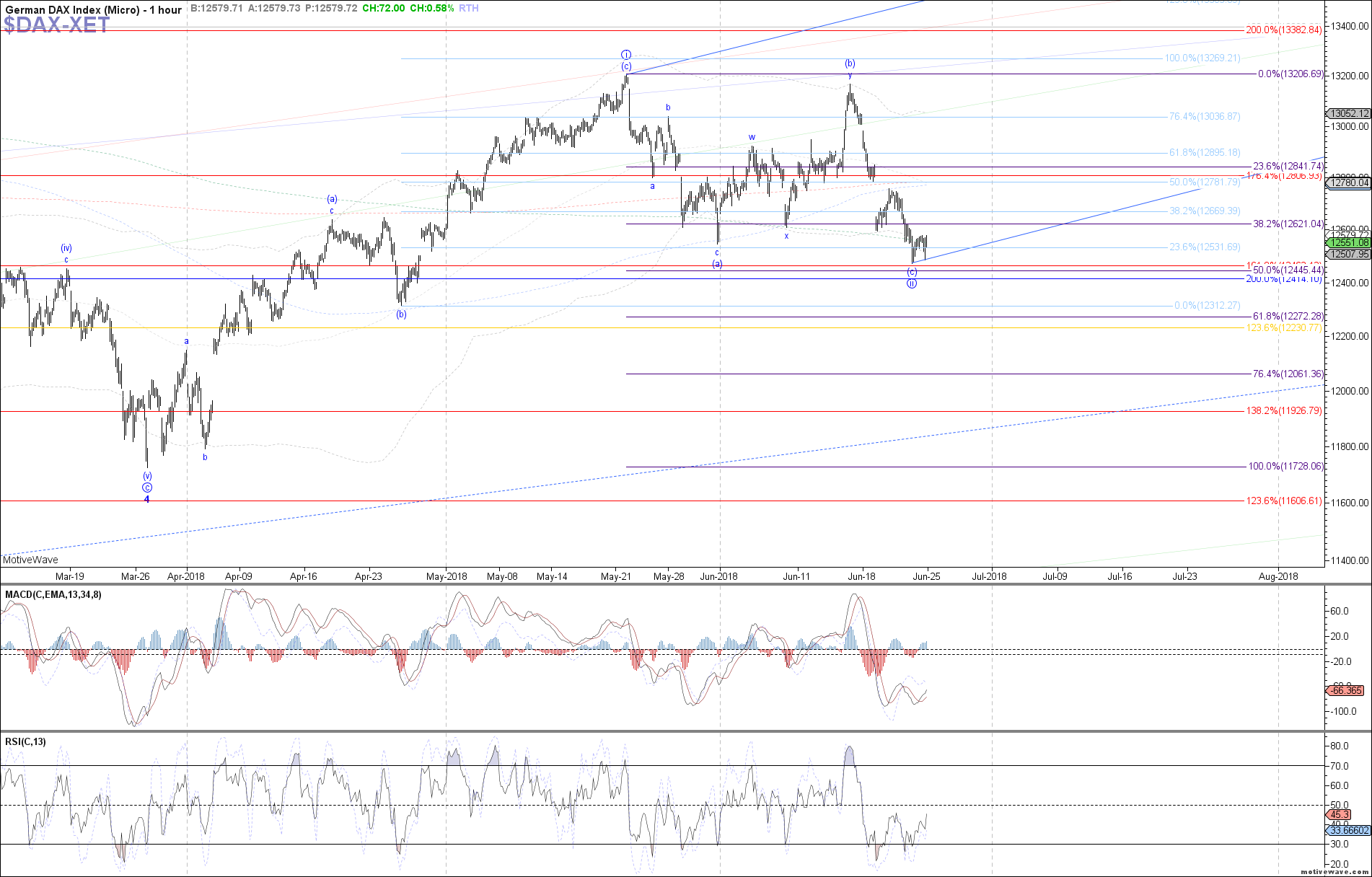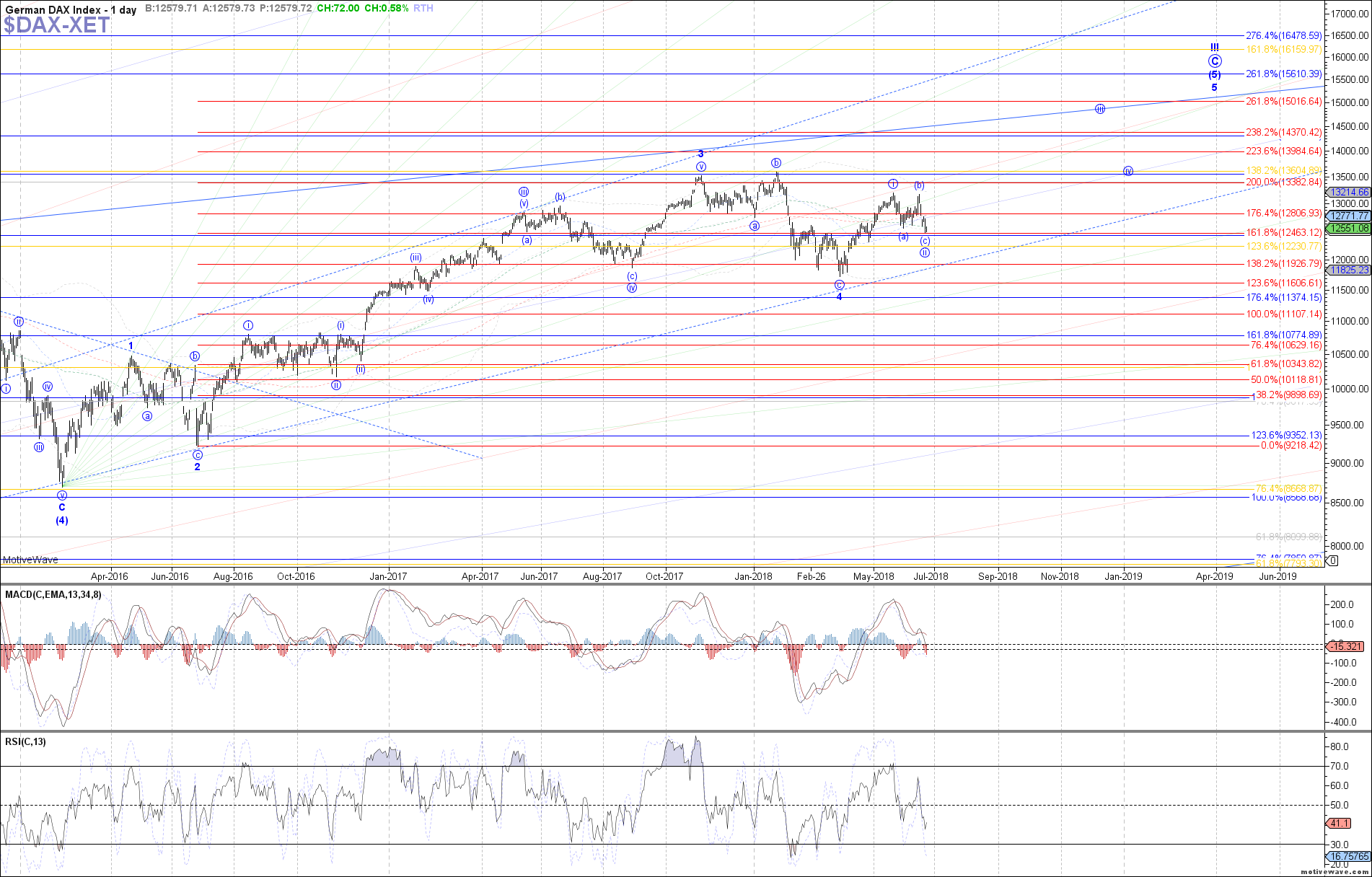 FTSE: The FTSE traded lower last week as well, filling out a larger flat for either red wave ii or blue wave (iv). Price came slightly shy of testing the .382 retrace support at 7490 for wave ii in red, so one more attempt at that target is still possible. Otherwise, above 7710 and above the June high would signal a bottom in place and either blue wave (v) of iii or red wave iii of 5 underway.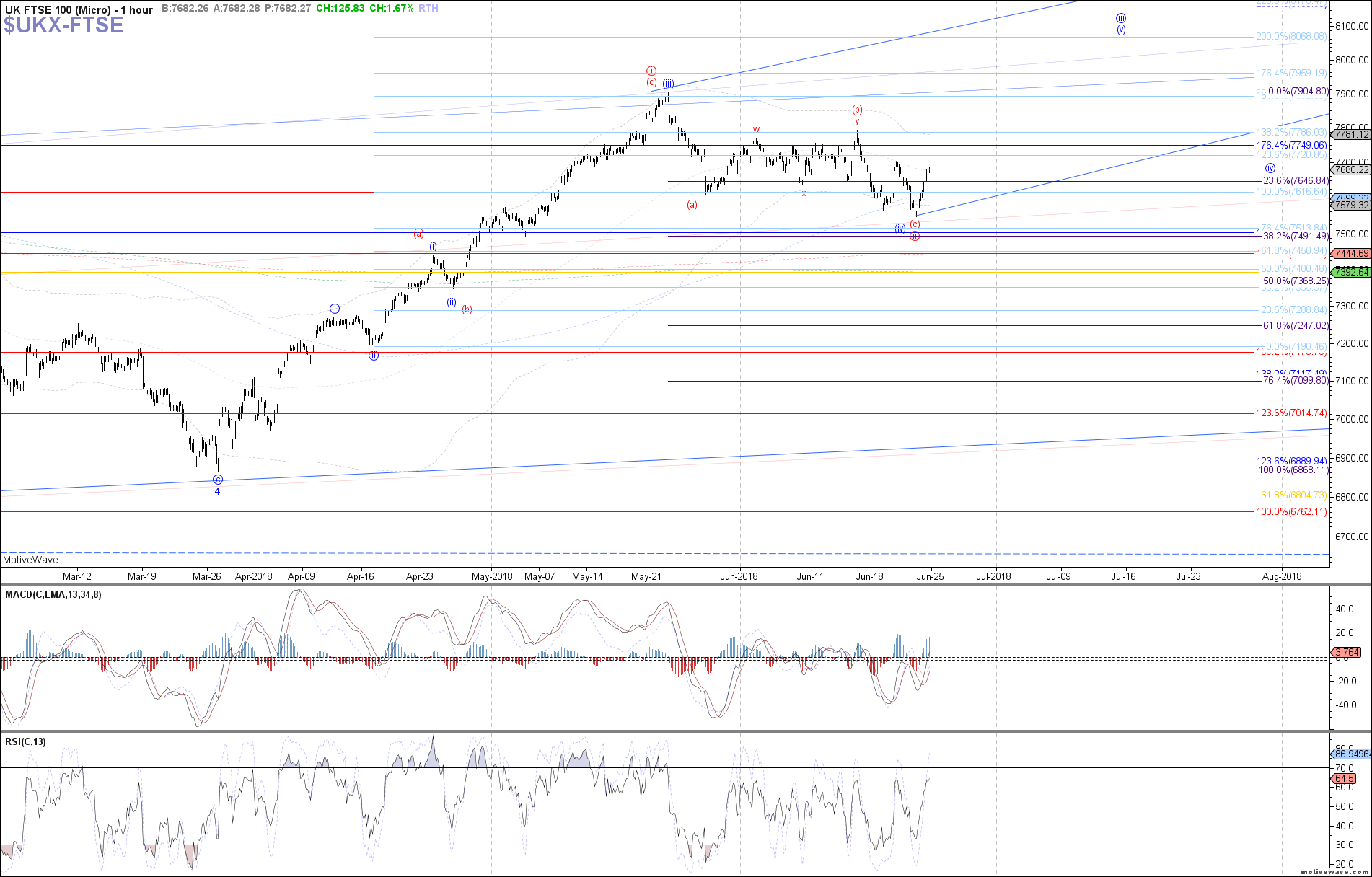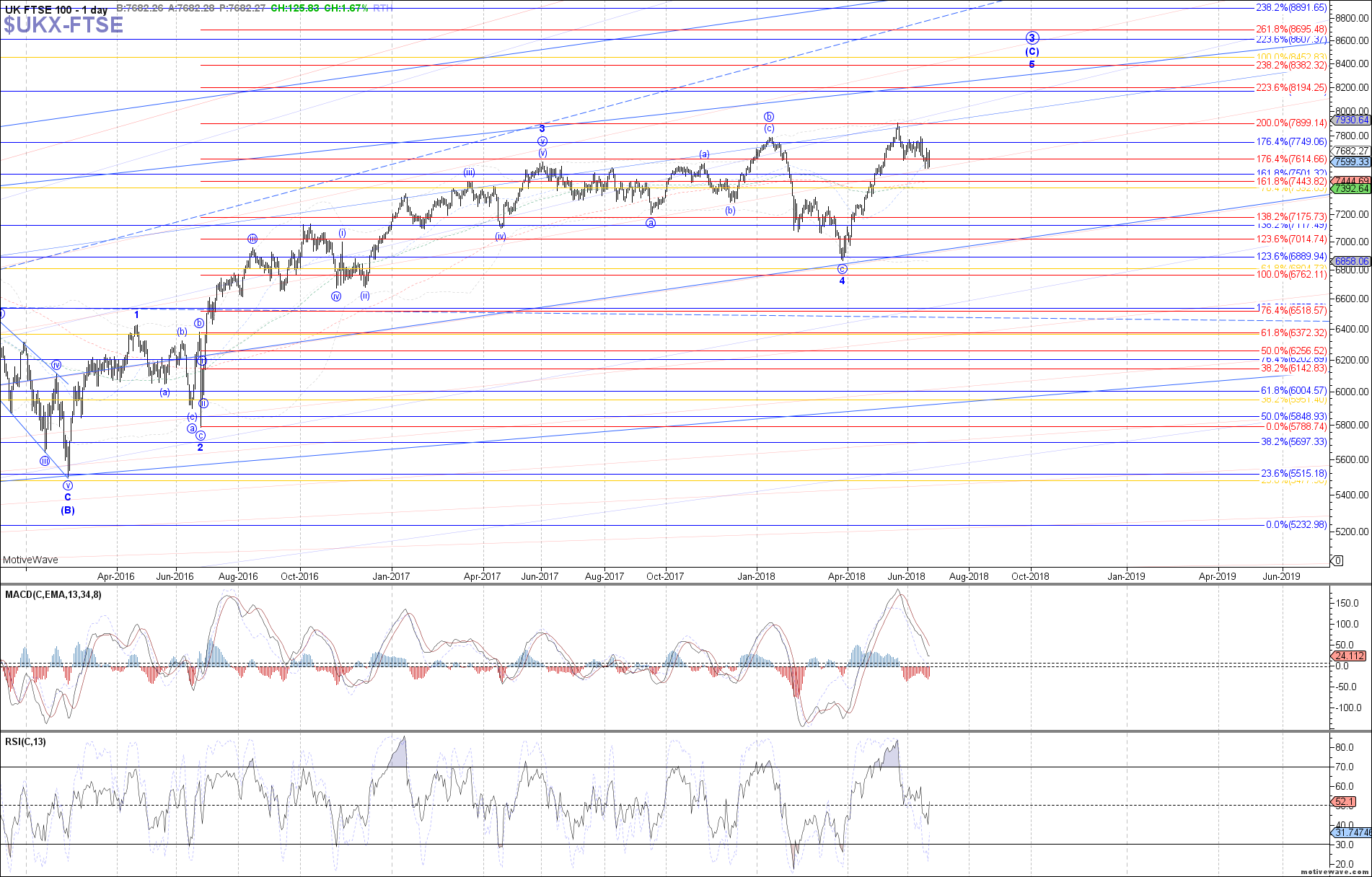 STOXX: The STOXX continued lower last week also, filling out the minimum expected downside for wave (c) of ii similar to the DAX. With a retest of the May low accomplished, it is possible that last week's low was enough to satisfy a bottom for the larger wave ii of 5 flat, with price now ready to head to new highs again in wave iii of 5. A break back above 3460 is the initial indication of such. Otherwise, there is room for another low in wave (c) of ii first if still needed.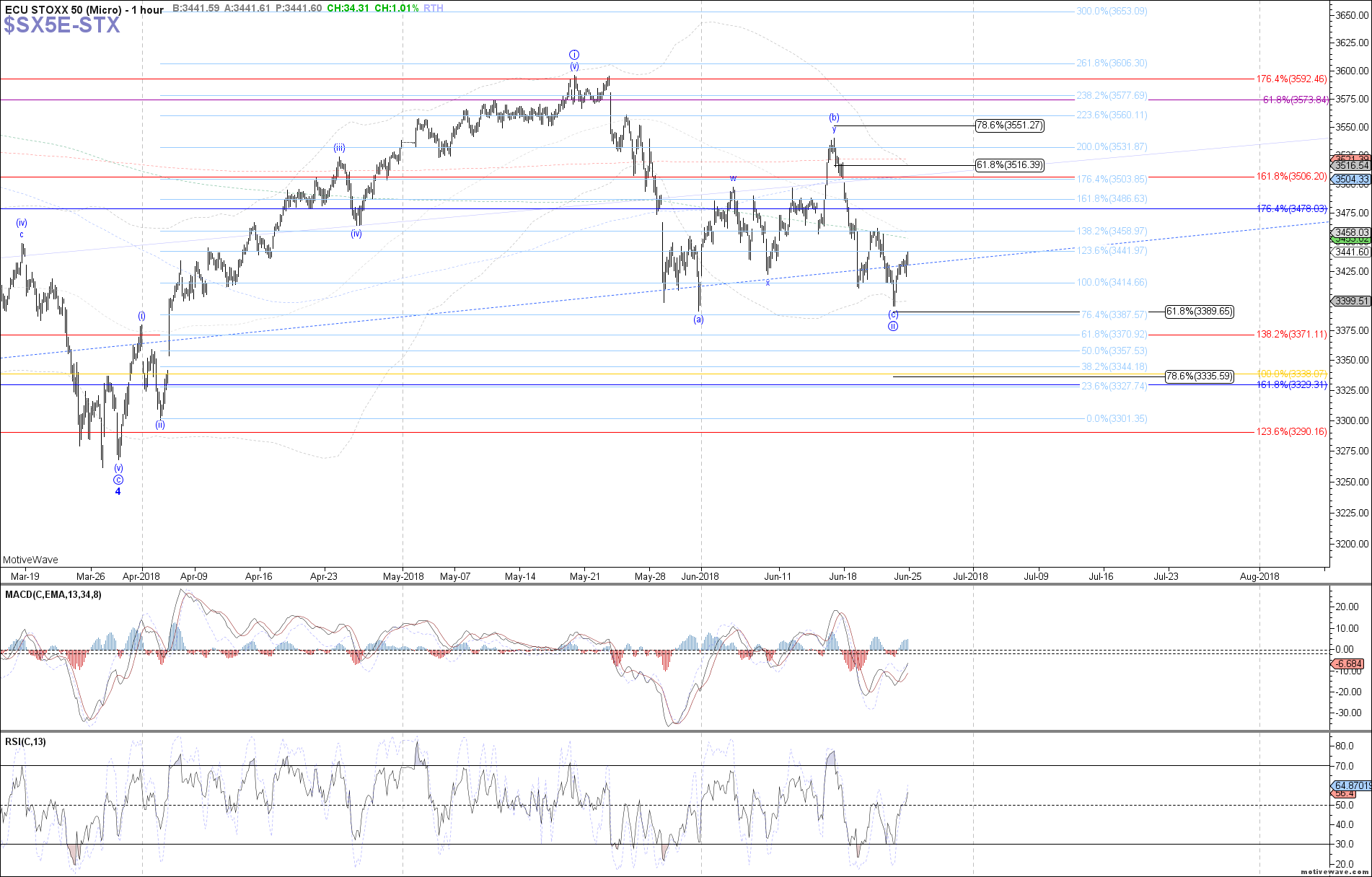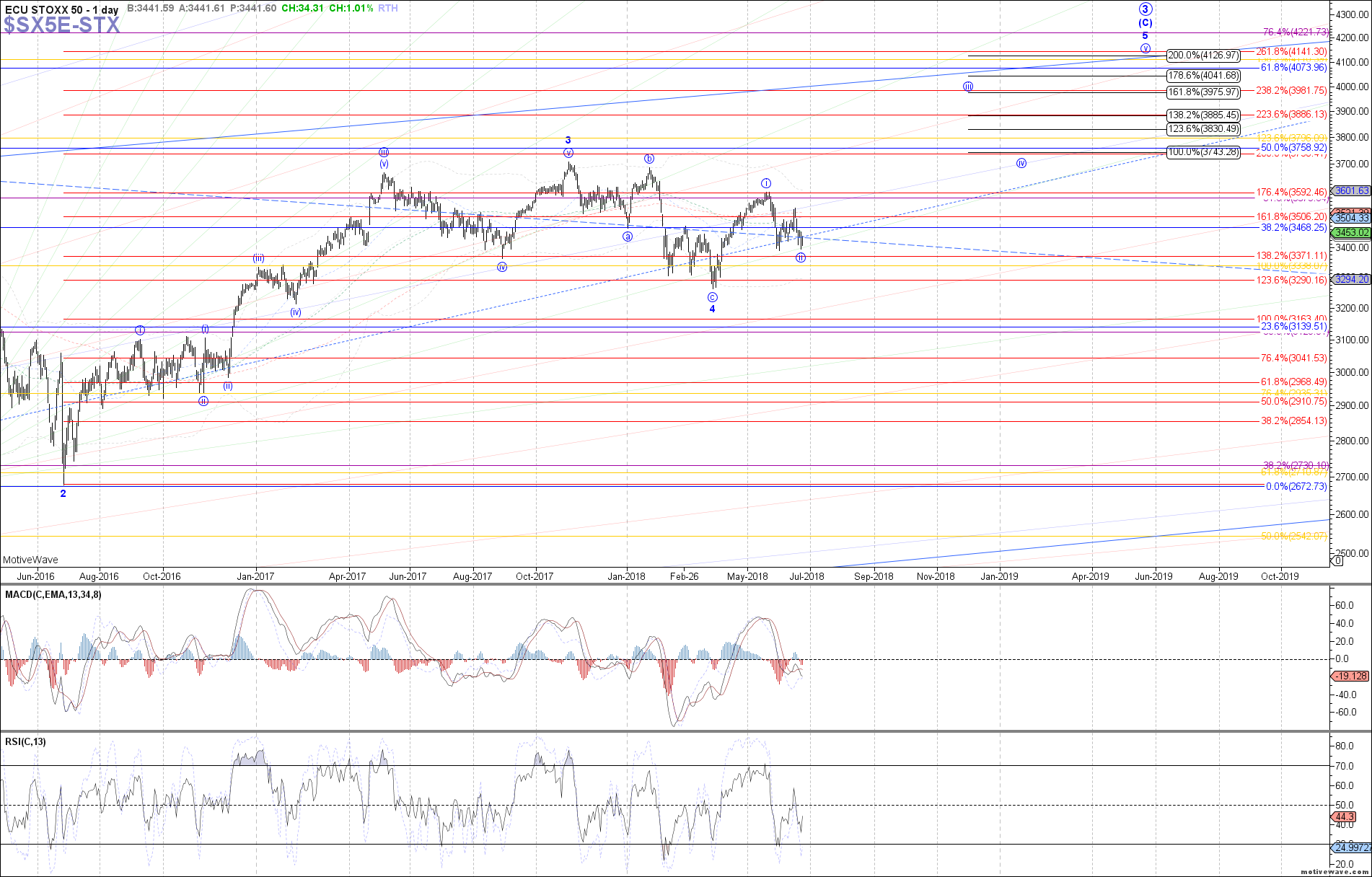 IBOV: The Bovespa attempting a small bounce last week, but so far has not cleared enough resistance to safely assume that a bottom is in place for wave C of (4) yet. Until price is able to get back above 73350, it is still possible that another local low is needed, with 68665 as the next fib support below. Above 73350 though, and we can assume that wave (5) is starting.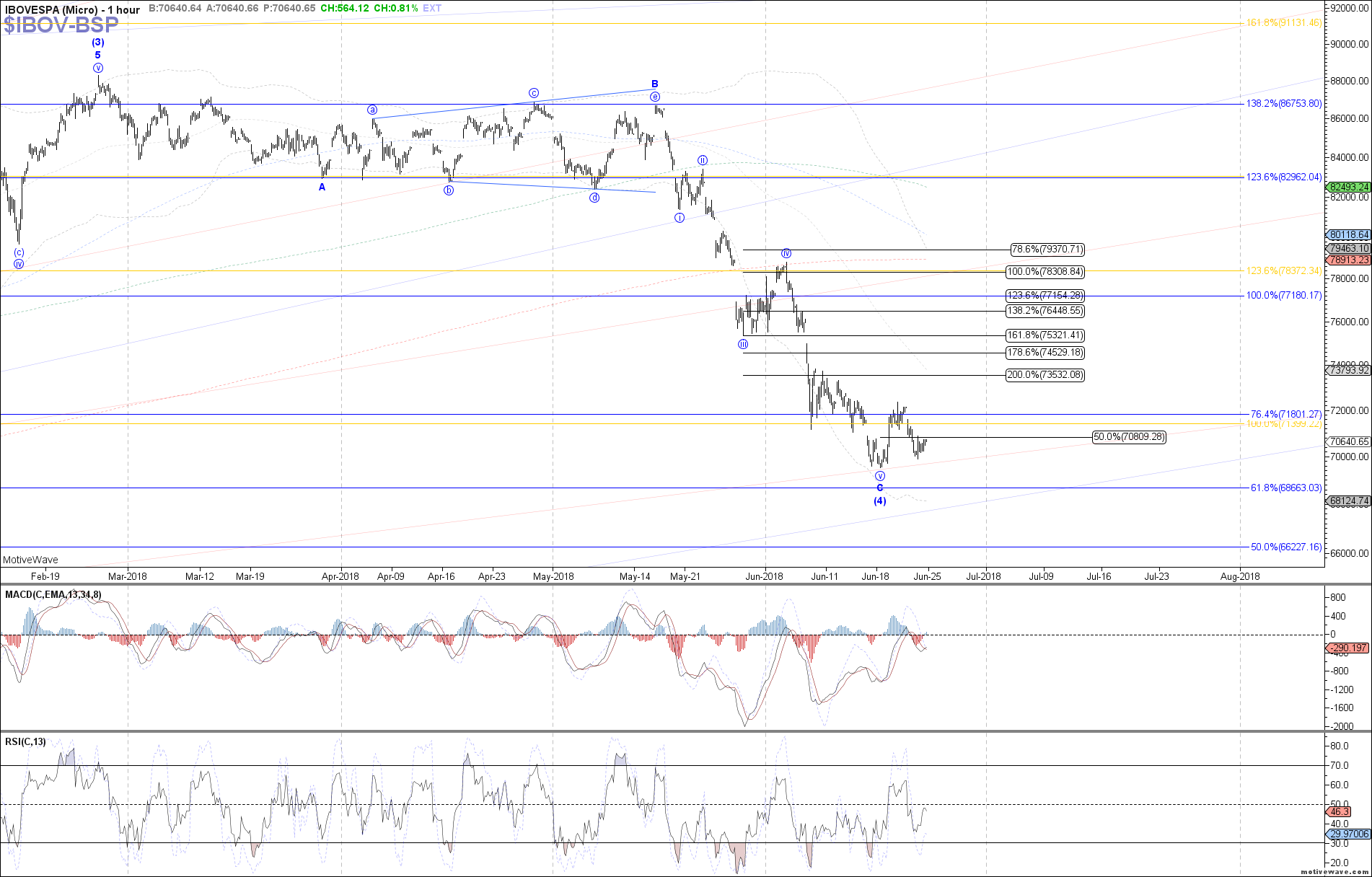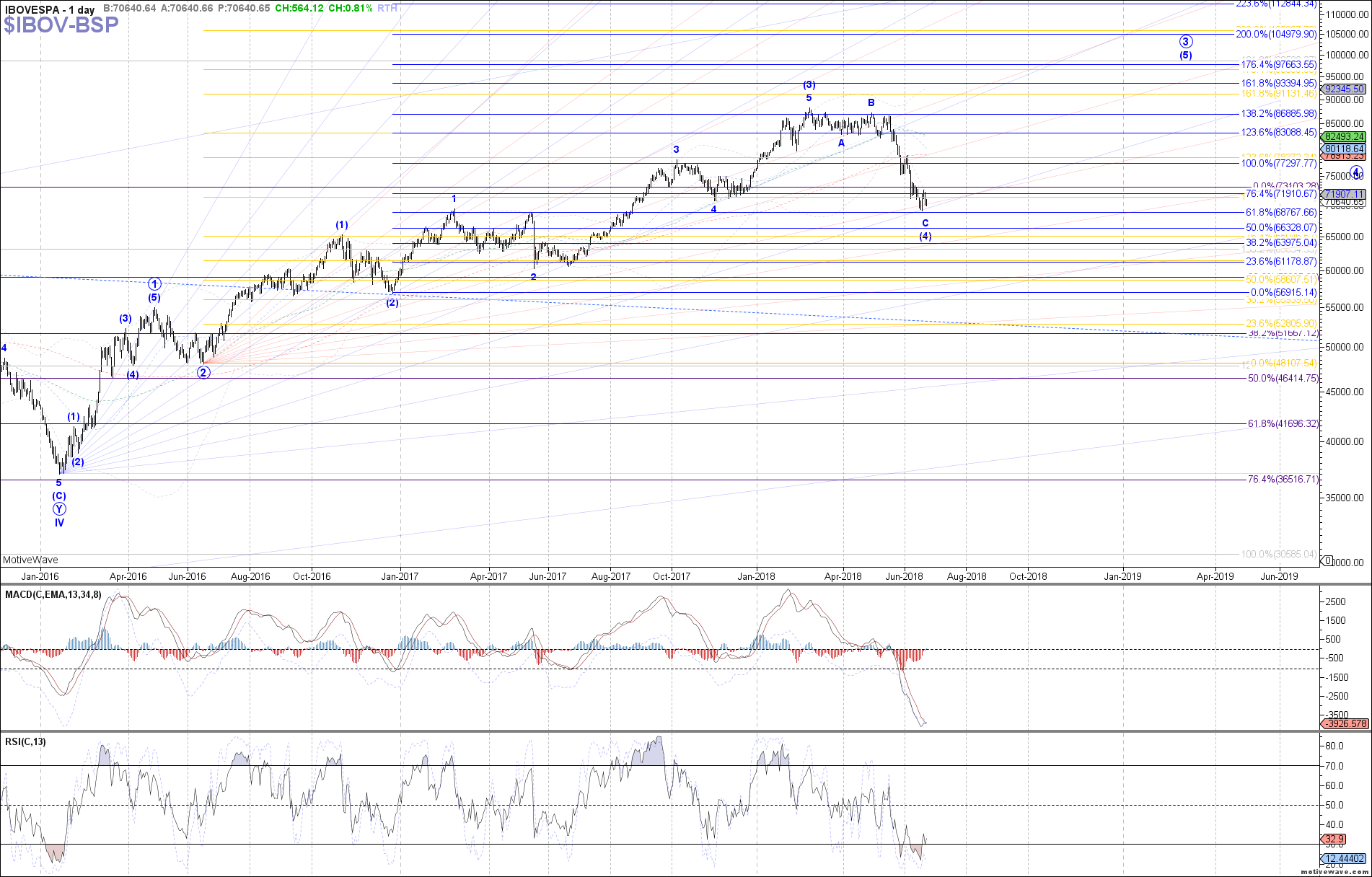 IPC: The IPC traded initially lower last week, but so far has held support cited for wave (iv) of a possible impulse off the May low shown in blue. Therefore, as long as last week's low continues to hold, then price can head to a new high from here targeting 47740 next as blue wave (v). Otherwise, below last week's low shifts odds in favor of the red path instead, and a deeper pullback toward 45835 – 45495 as a (b)-wave.