Watching for Consolidation
Our put/call data is bearish. We use an indicator called the "Scary Guy" Put/Call Ratio (SGPCR), which refers to the total puts/calls expiring in the future. This indicator is down 5 ticks.
We also use the Short-Term Razzmatazz Wave, which refers to the total puts/calls expiring within a week. This is down 17 ticks.
Whether this will actually translate to price action apart from a standard pullback will remain to be seen.
Yesterday I noted the heavy shedding of open interest across expirations, mostly in calls but also in puts. The market began the move higher in style. Now we need to pullback, test support and continue higher, assuming that the grind-up theory from yesterday is correct.
The original secret indicator and the black dots continued to tick higher, indicating that the trend is up. I said yesterday that I had a feeling that this signal may finally stick, and we got a nice start to it yesterday.
The daily razz is looking for a low today/tomorrow, high on the 3rd next week and then lower into the 5th of Dec. That spike lower into the 5th is worrying. If long, some protection is a good idea into that low.
From yesterday's notes: I had 2681-84 as support on the S&P 500, which would likely be tested during regular hours. And on the upside, the first resistance area was at 2696-2700. When the market opened, we tested resistance, and then went back lower to retest support, and then boom upward, and we got very close to the major resistance area at 2747-51 area. We sliced through the mid resistance zone like it was not even there.
For today's gray zones, we have 2745-50 as first resistance. Clearing this opens up 2764-68 and above this 2792-96.
On the downside, we have 2712-2717 as first support and below this 2698-2693 is second support. Below this, must hold support for continued bullishness is 2681-85 area.
Ideally today, we get a pullback lower to retest first support at the 2712-17 area and then attempt to consolidate above it. It is more likely for today to be a consolidation/rangebound kind of day after yesterday's fireworks. It is a good thing for bulls to consolidate on these gains in order to build on them in coming days.
For today, daily pivot is at 2722. Resistance R1 is at 2764 and R2 is at 2786. Support S1 is at 2700 and S2 is at 2658. Gray support/resistance zones are drawn into the chart, and the numbers are presented in the paragraph above this.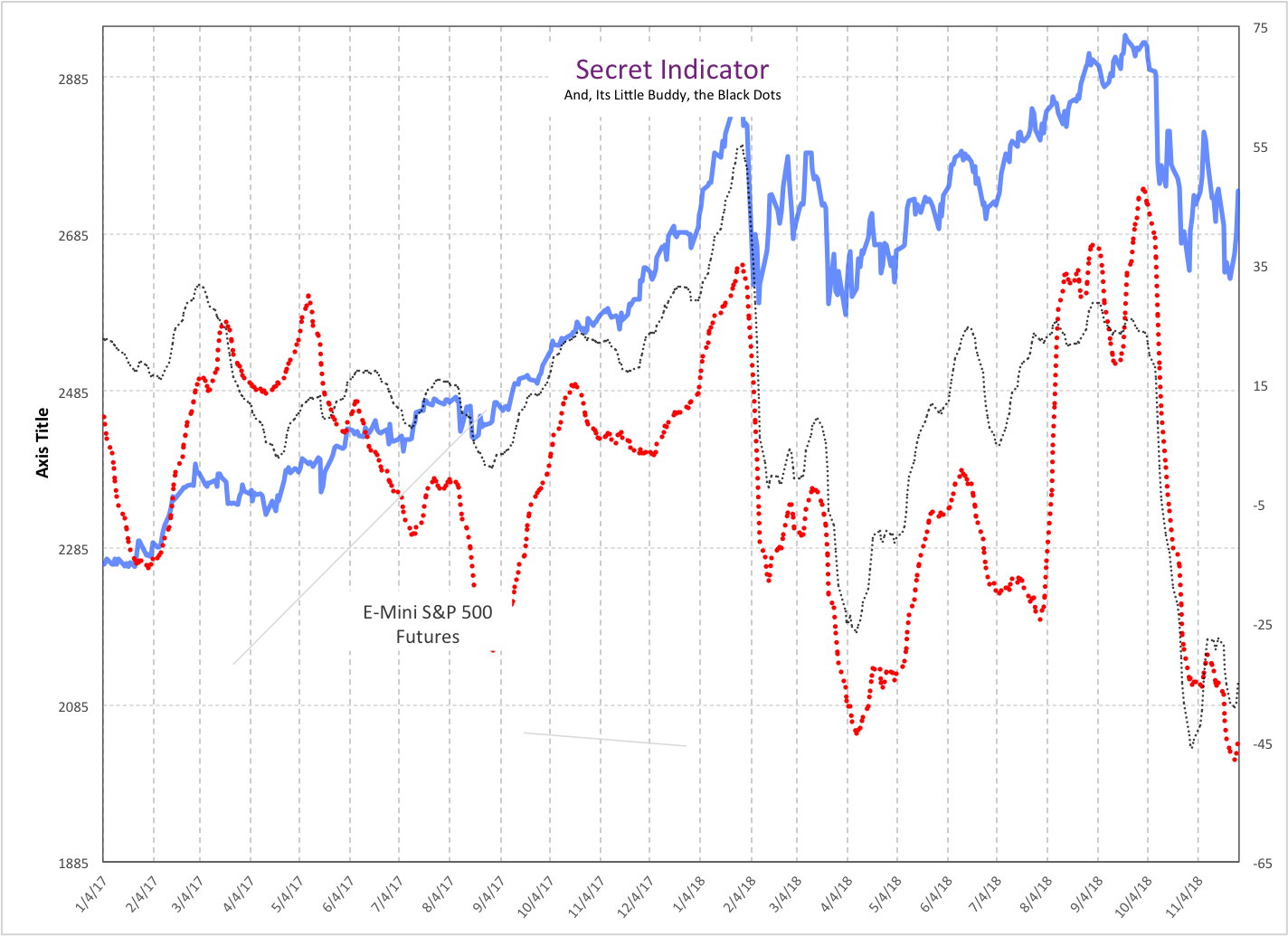 Secret Indicator1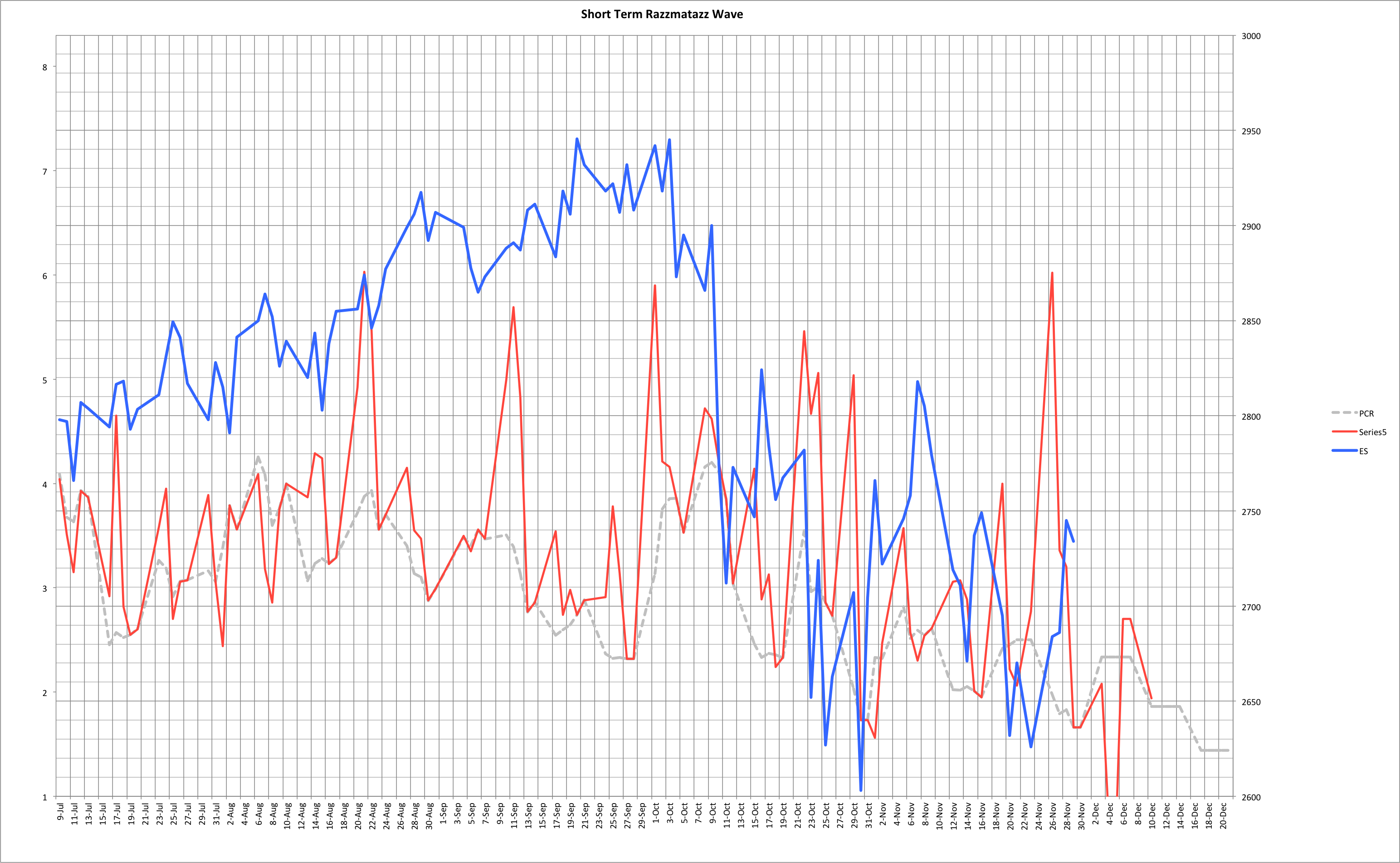 Short Term Razzmatazz Wave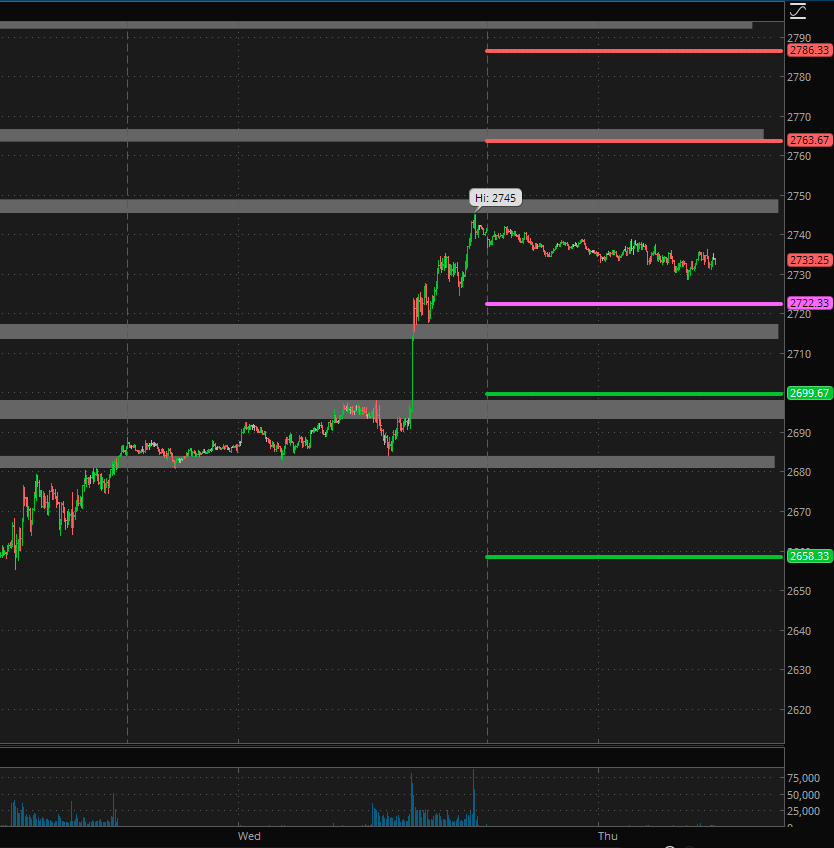 ES Pivots