WTI: initial sign of the low?
WTI: we have clear impulsive looking bounce off the low. As long as the LOD holds we have a good chance to see the rally continuing over 49.80 area.
Strong break over 50 region would be a sign of a major low is in place; below this region further extension to 42 area still may be seen.
Micro pullback will provide us with clues in a near term perspective.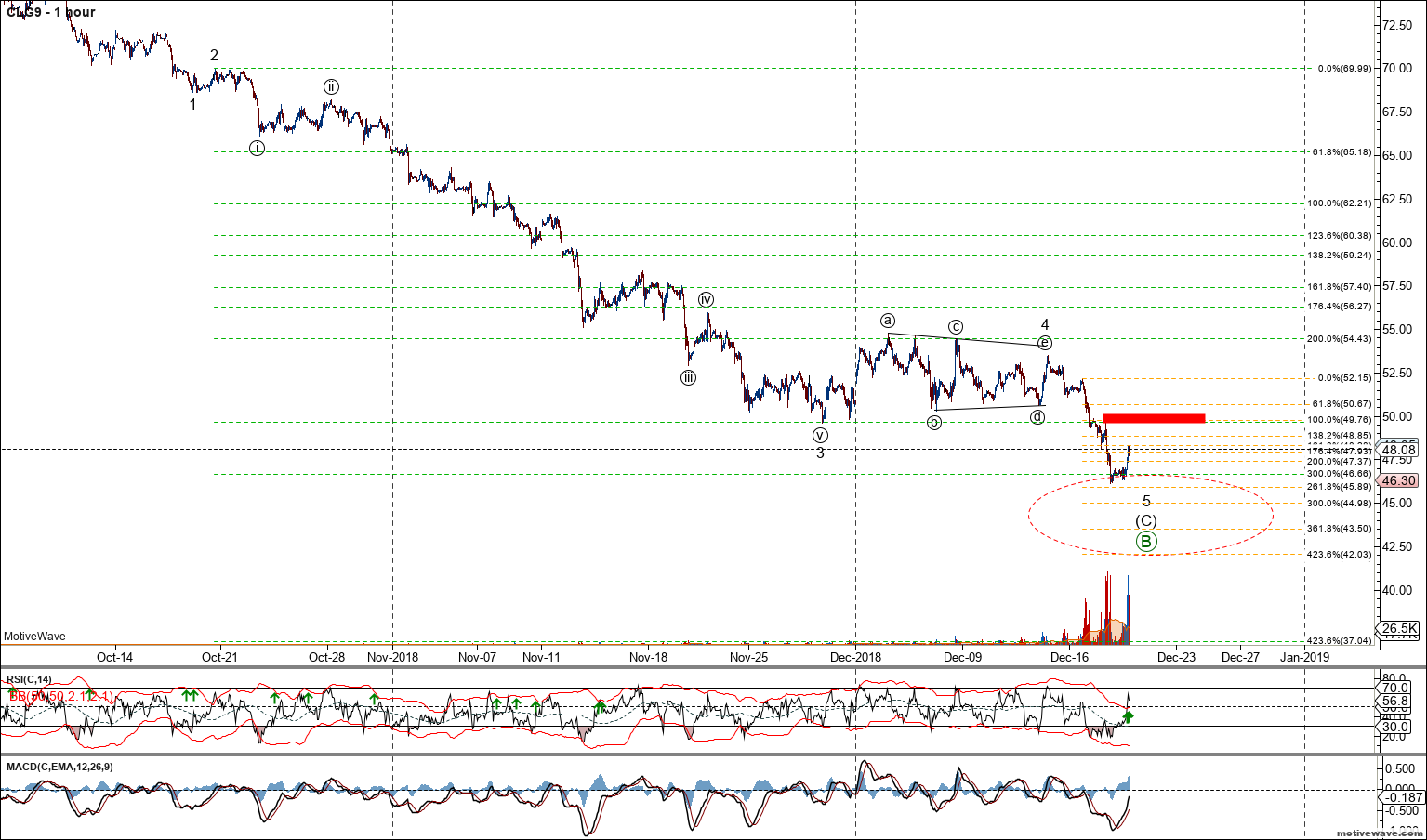 BaseCase - CLG9 - Primary Analysis - Dec-19 1928 PM (1 hour)