WTI: I have revised the order of probability of possible counts.
Formally I could assume we have (i) - (ii) wave structure to the upside complete - it means that we may be dealing with the bullish setup and as long as 54.86 holds the primary count makes sense.
Complete i - ii wave structure within presumable wave (iii) up would increase probability of the Primary count. Below 54.86 the Alternate count will most likely be restored as a primary.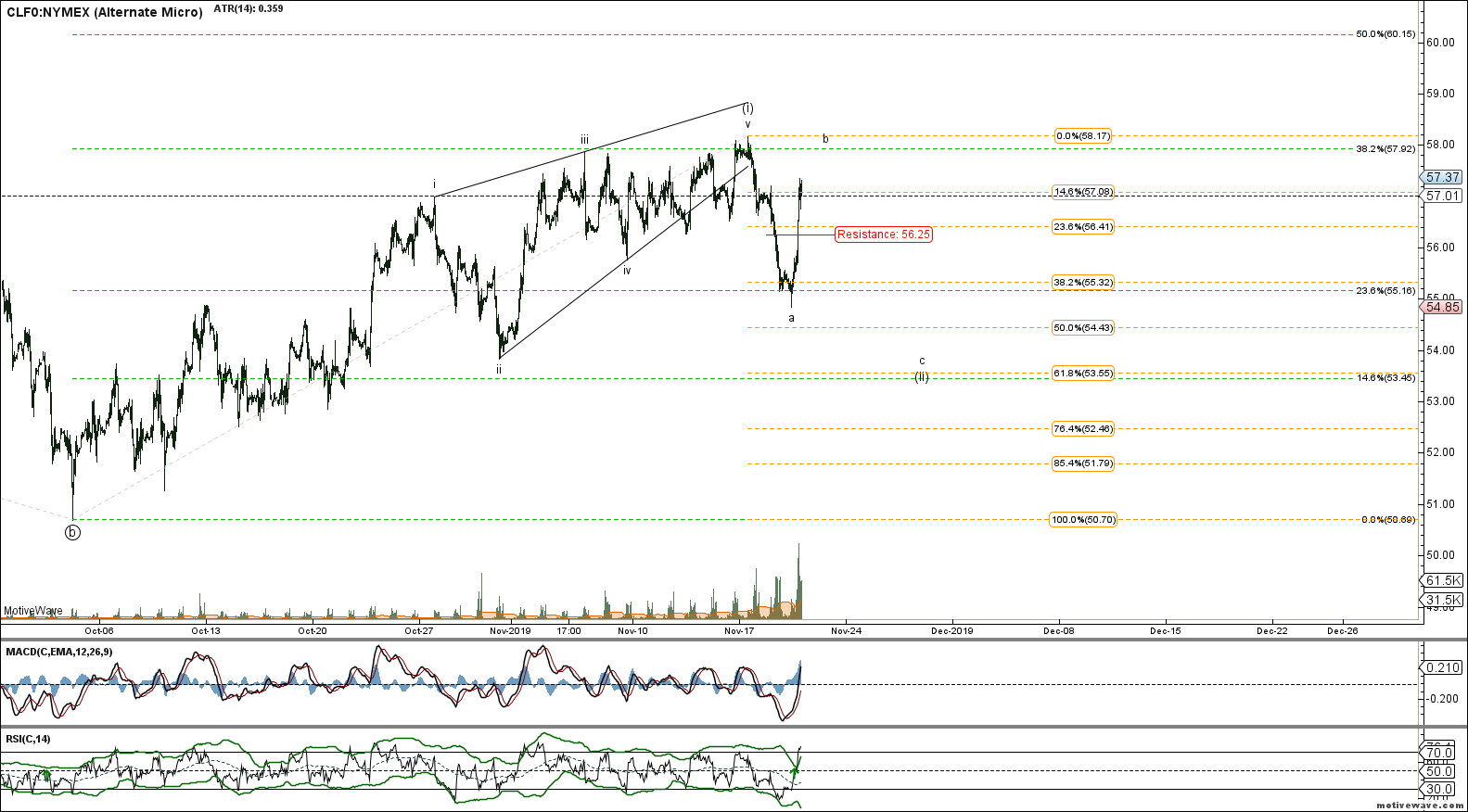 BaseCase - CLF0 - Alternate 1 Micro - Nov-20 1506 PM (1 hour)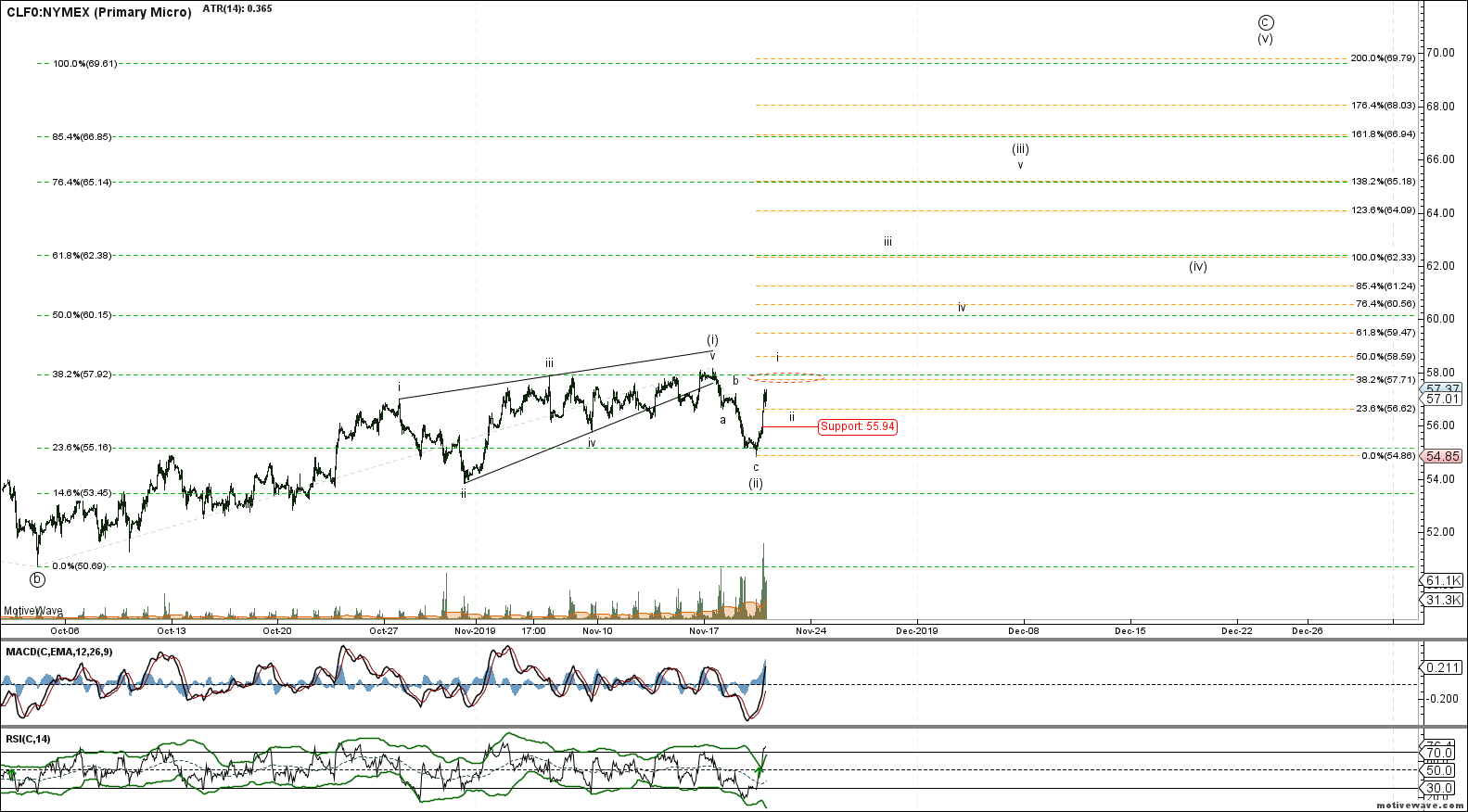 BaseCase - CLF0 - Primary Micro - Nov-20 1507 PM (1 hour)