USDUAH, possible long term scenarios
USDUAH (Ukrainian Hryvnia), two scenarios projected on linear and logarithmic scales - and I would not ignore either one, at the moment.
Both counts are valid over 23.200 level and pullback preceding further unfolding to the upside could rech 25.40 region before strong rally. Please note - these are the weekly charts with long term counts and filling the counts might take months or even years. Break below 23.200 would be the reason for revision.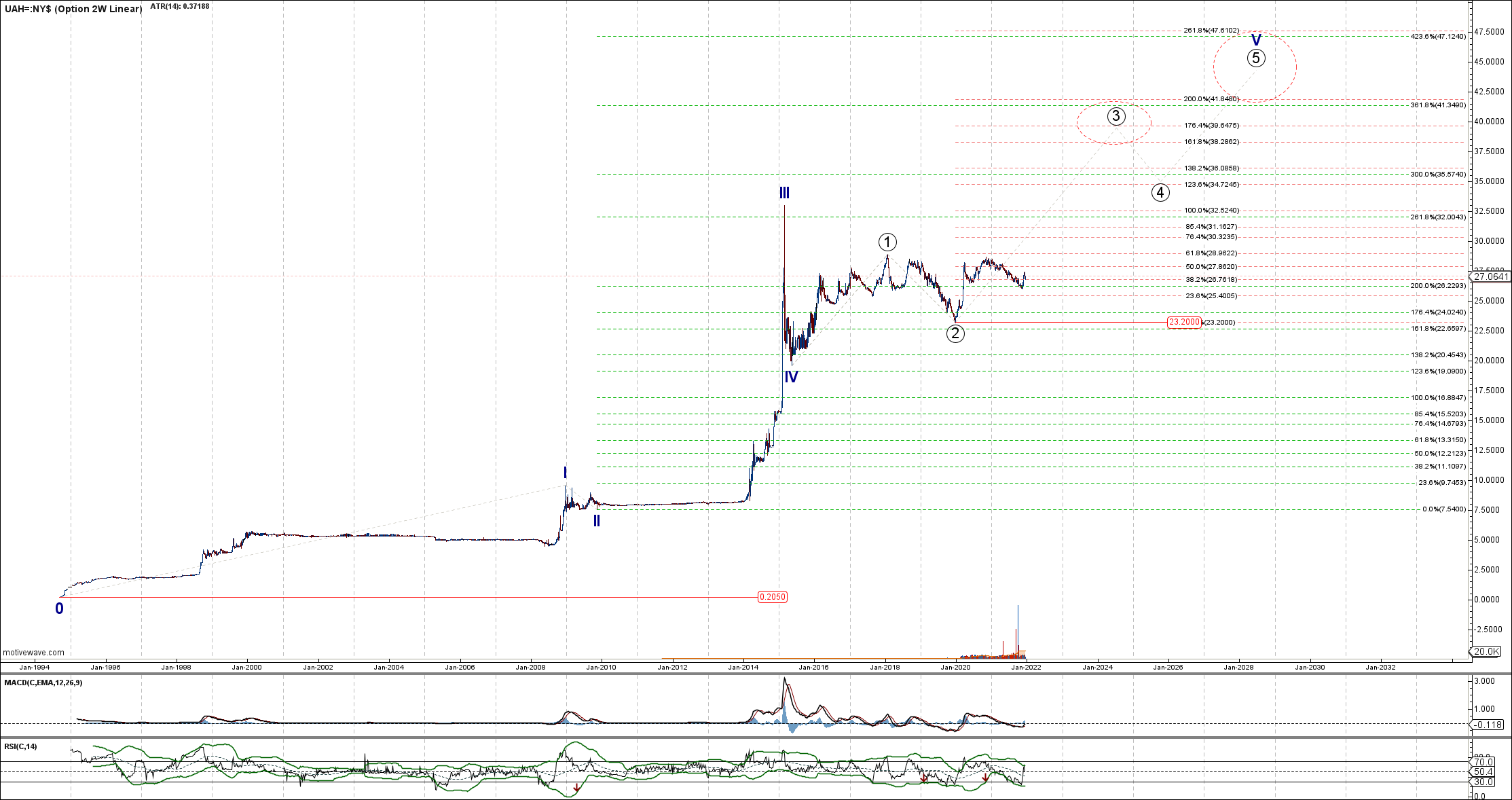 UAH= - Option 2W Linear - Dec-14 1005 AM (1 week)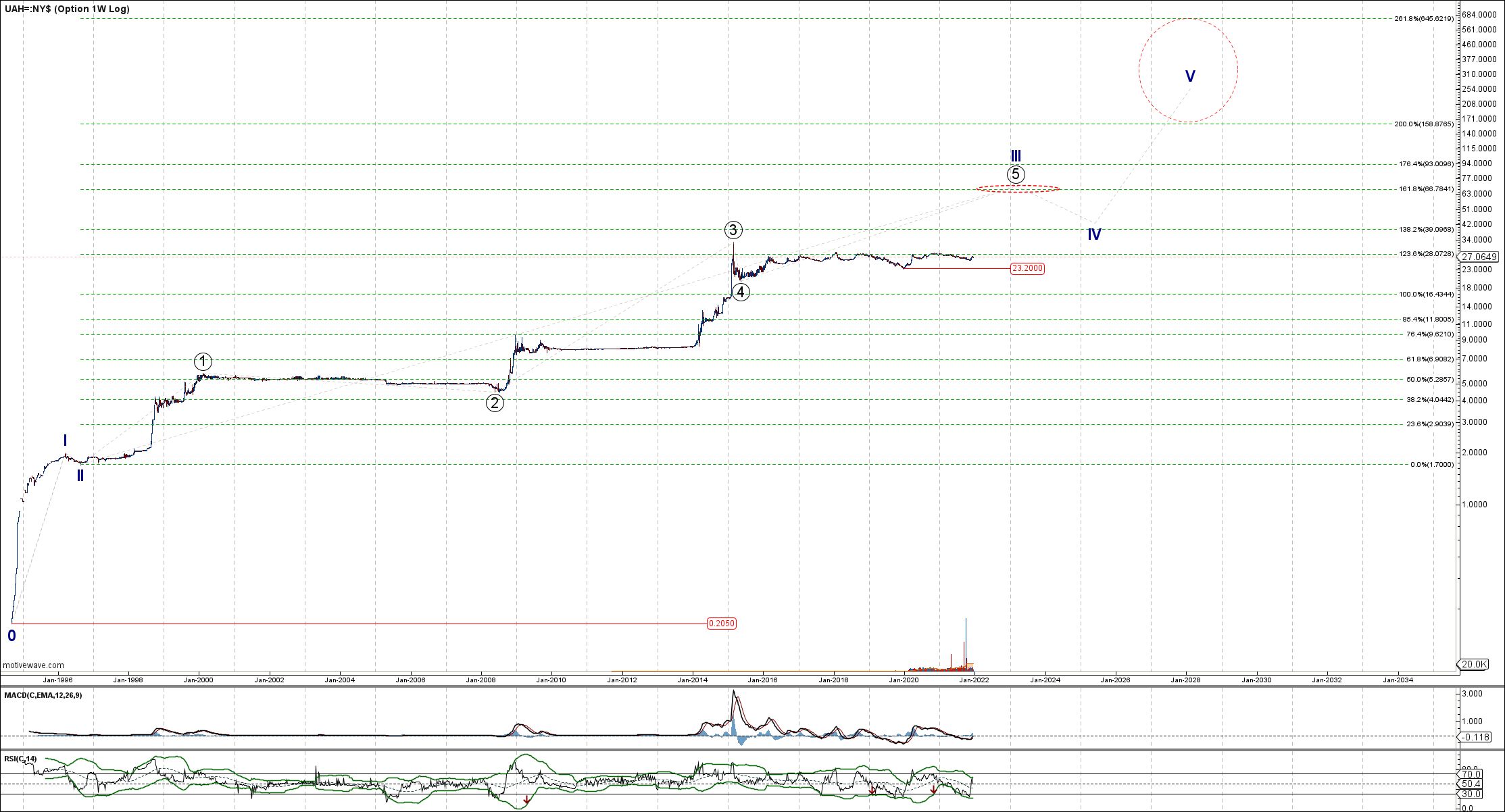 UAH= - Option 1W Log - Dec-14 0959 AM (1 week)