USDTRY, possible options - Market Analysis for Aug 21st, 2018
USDTRY, adjusted counts and target projections.
I have projected the targets based on the red count. So far, over 5.11 support region both counts - red and blue, remain valid. While the blue count supposes the target for the wave V in the 8.3 area the red count could provide a rally to as high as 10.7 - 11.75 area.
I have to admit that the red count is looking better right now though the blue count is a legitimate interpretation as well. Next step up is supposed to reach 7.67 - 7.9 - 8.3 resistance levels. The manner in which these levels will be hit will clarify the operative scenario.
Over 5.11 the red count certainly prompts me to anticipate higher targets. Below this level the red count becomes unlikely (the blue count still makes sense though). To totally discard the upside scenarios the pair has to break below 4.63 support region; right now that decline looks rather questionable.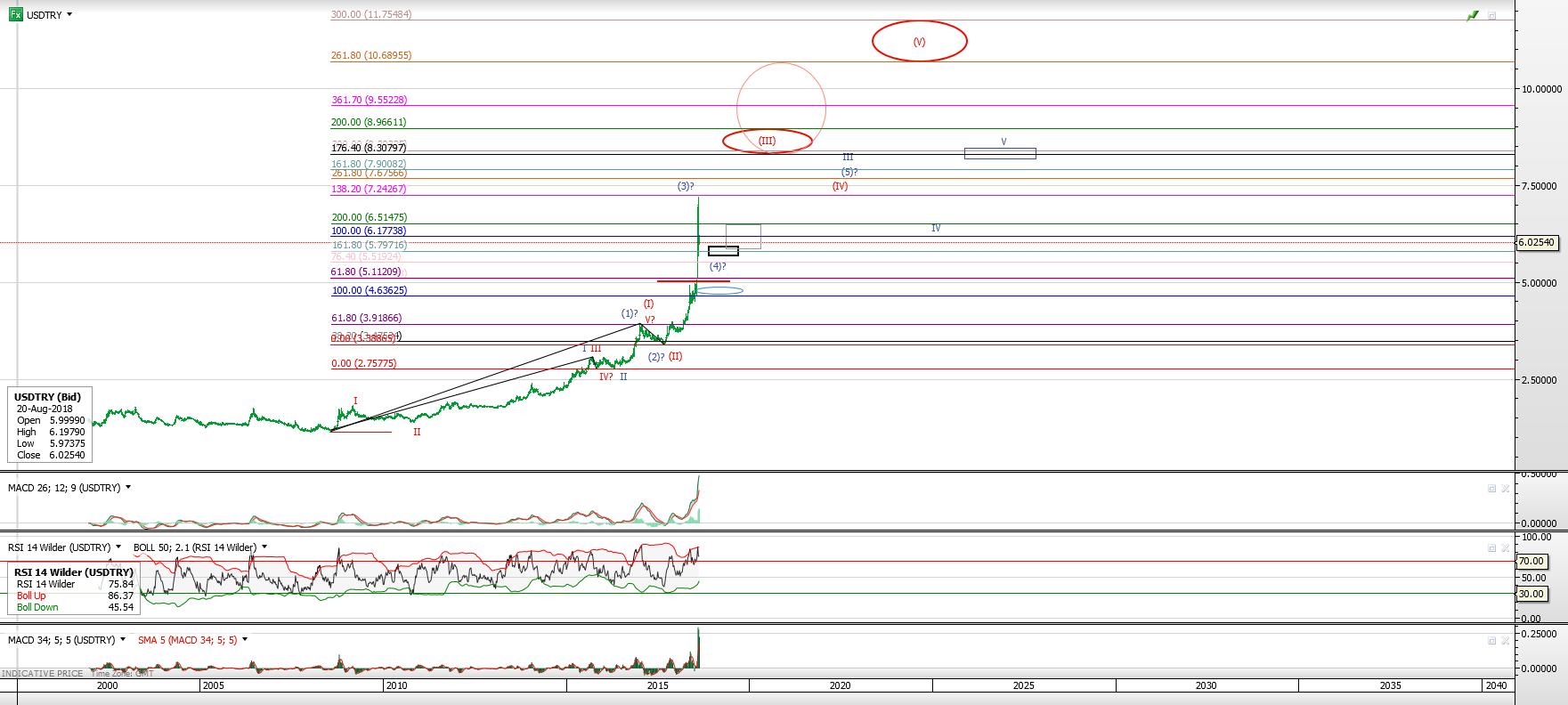 BaseCase - TRY - weekly - 21-08-2018 - 2