USDTRY at inflection point
USDTRY in the resistance area. We may be facing a strong reversal to the downside - otherwise direct extension to 8.70 - 8.73 area would make the case for the bullish Alternate W count.
Anyway, from practical standpoint, for confirmation of a high I need initial 5 waves pattern to the downside - so please be careful with shorts until we get initial i - ii down.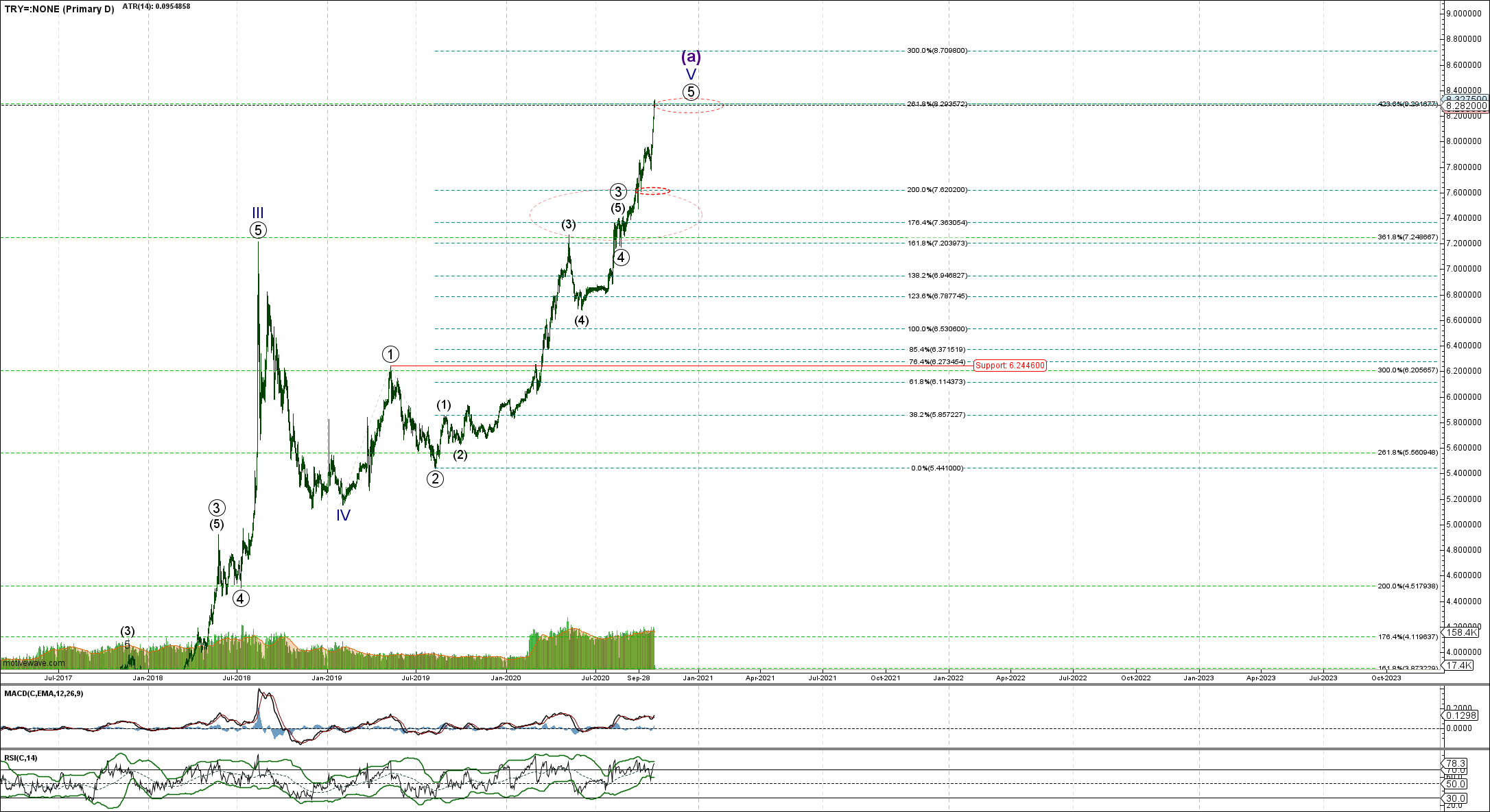 TRY= - Primary D - Oct-29 1309 PM (1 day)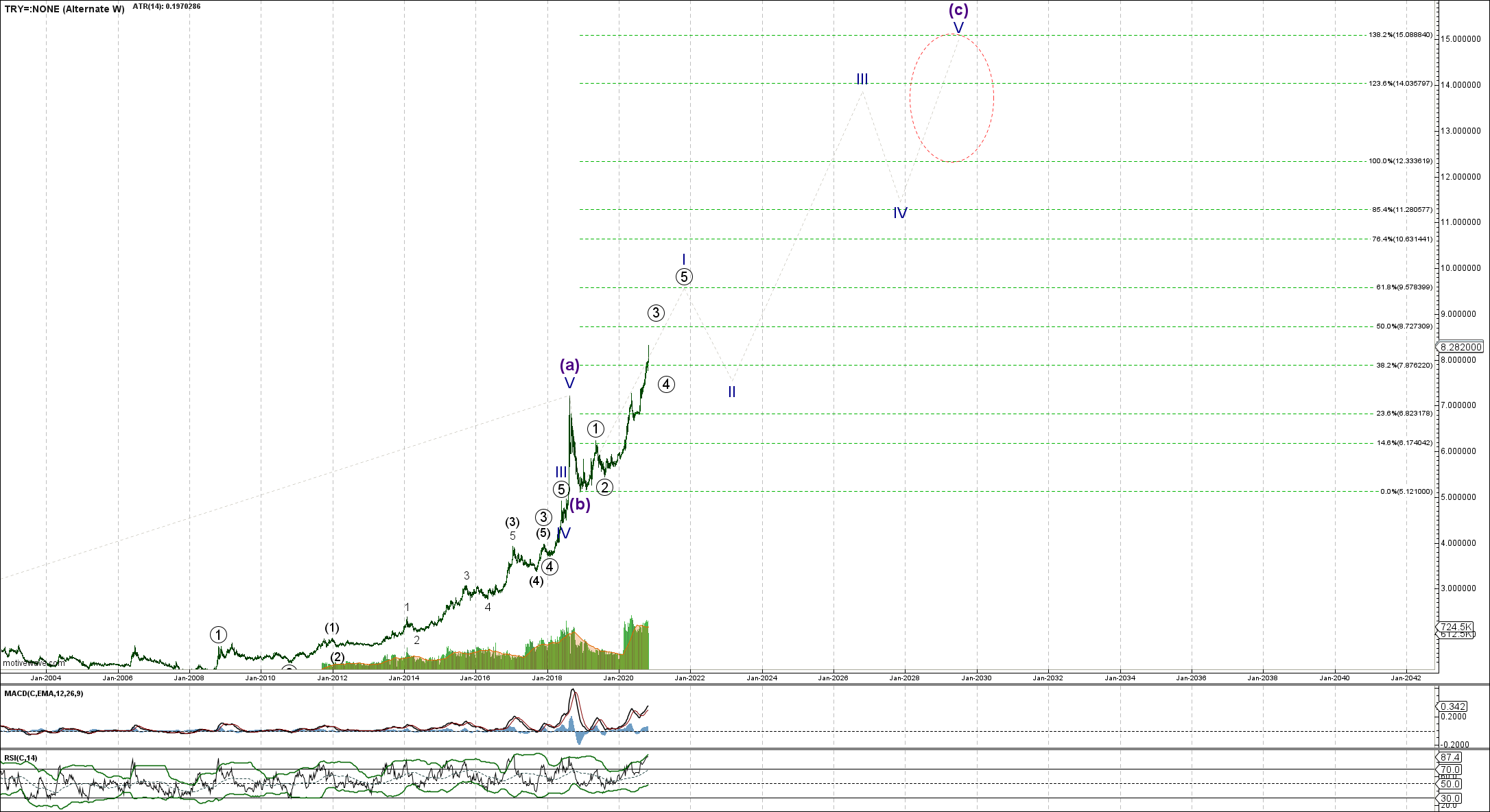 TRY= - Alternate W - Oct-29 1309 PM (1 week)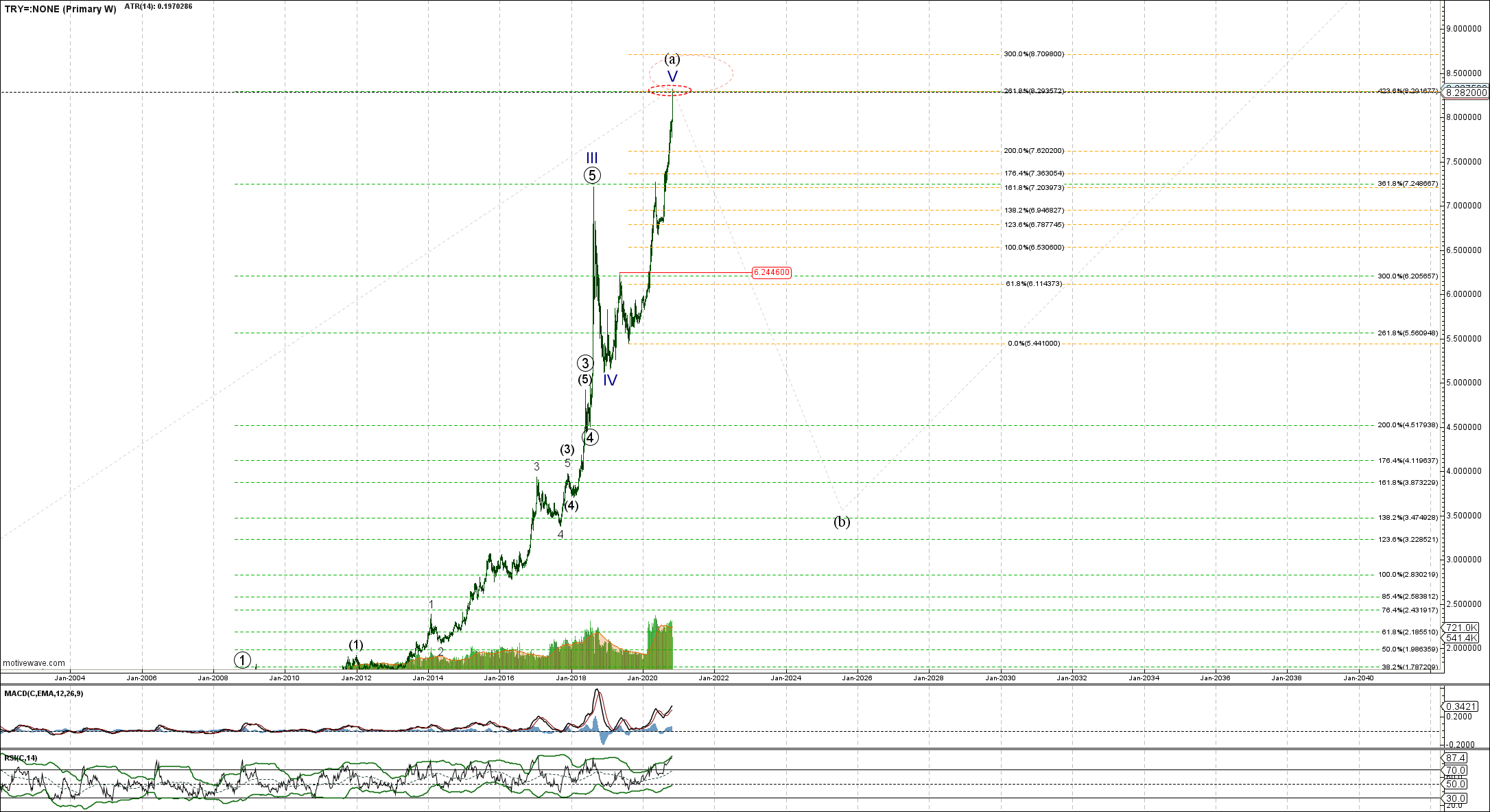 TRY= - Primary W - Oct-29 1309 PM (1 week)