Market Analysis for May 5th, 2020
USDTRY: the topping scenario failed (now marked as Alternate) - as mentioned in the yesterday's Live Video.
Going to keep an eye on this pair as some potentially attractive trading opportunities may be given within waves (5) of the circled 3 and circled 5.
Reversal at 8.29 may be huge.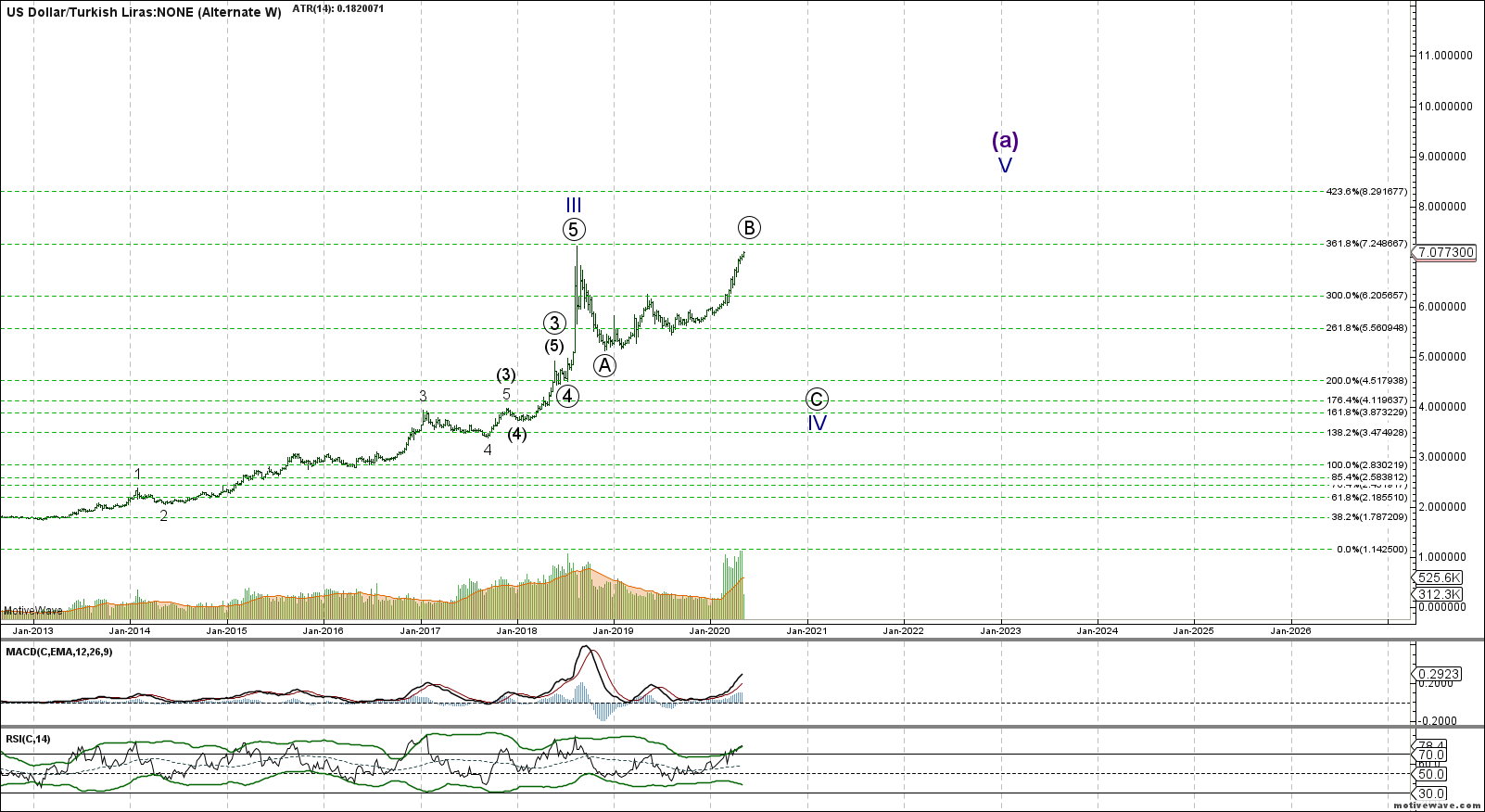 TRY= - Alternate W - May-05 1035 AM (1 week)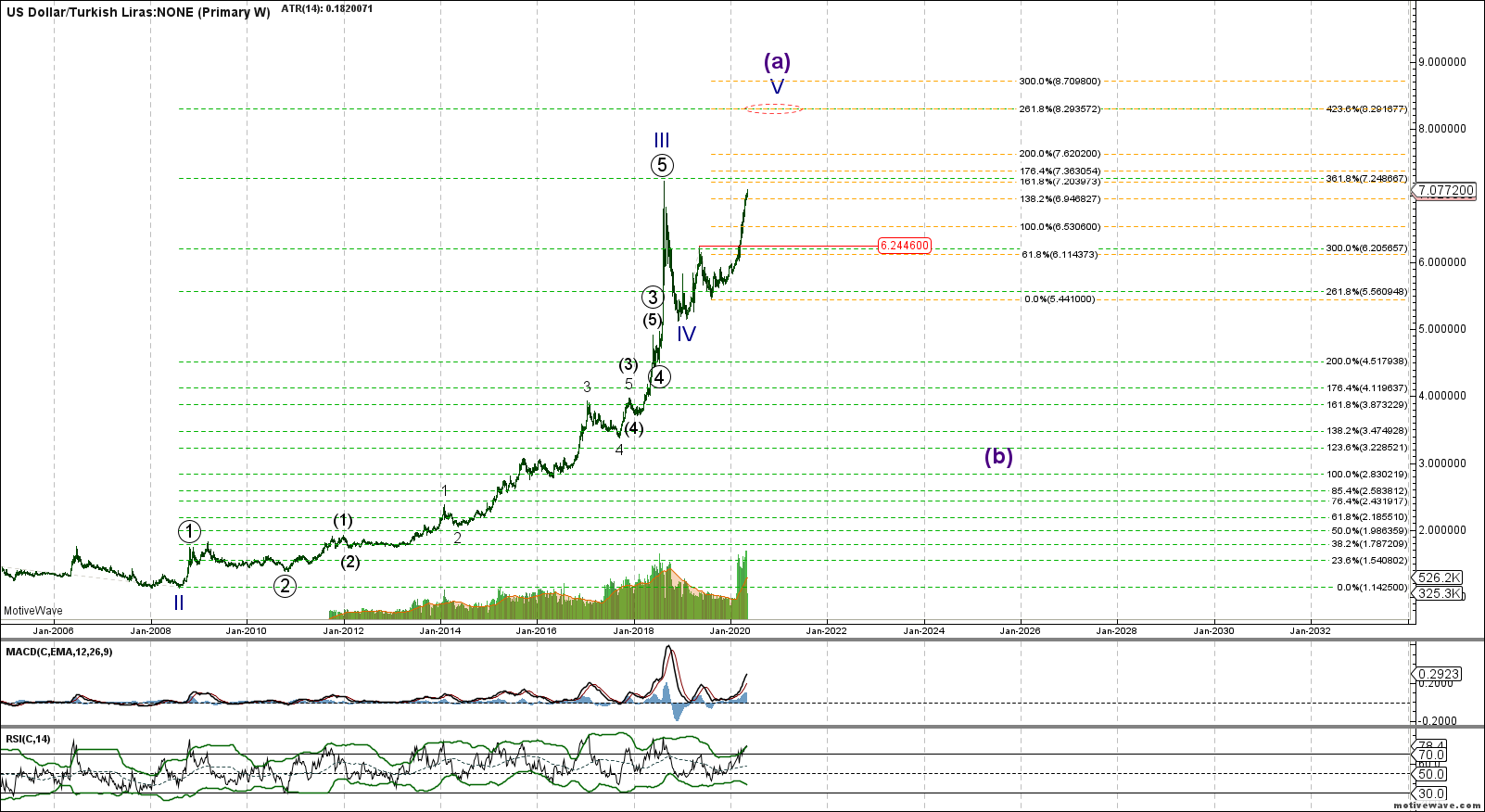 BaseCase - TRY= - Primary W - May-05 1035 AM (1 week)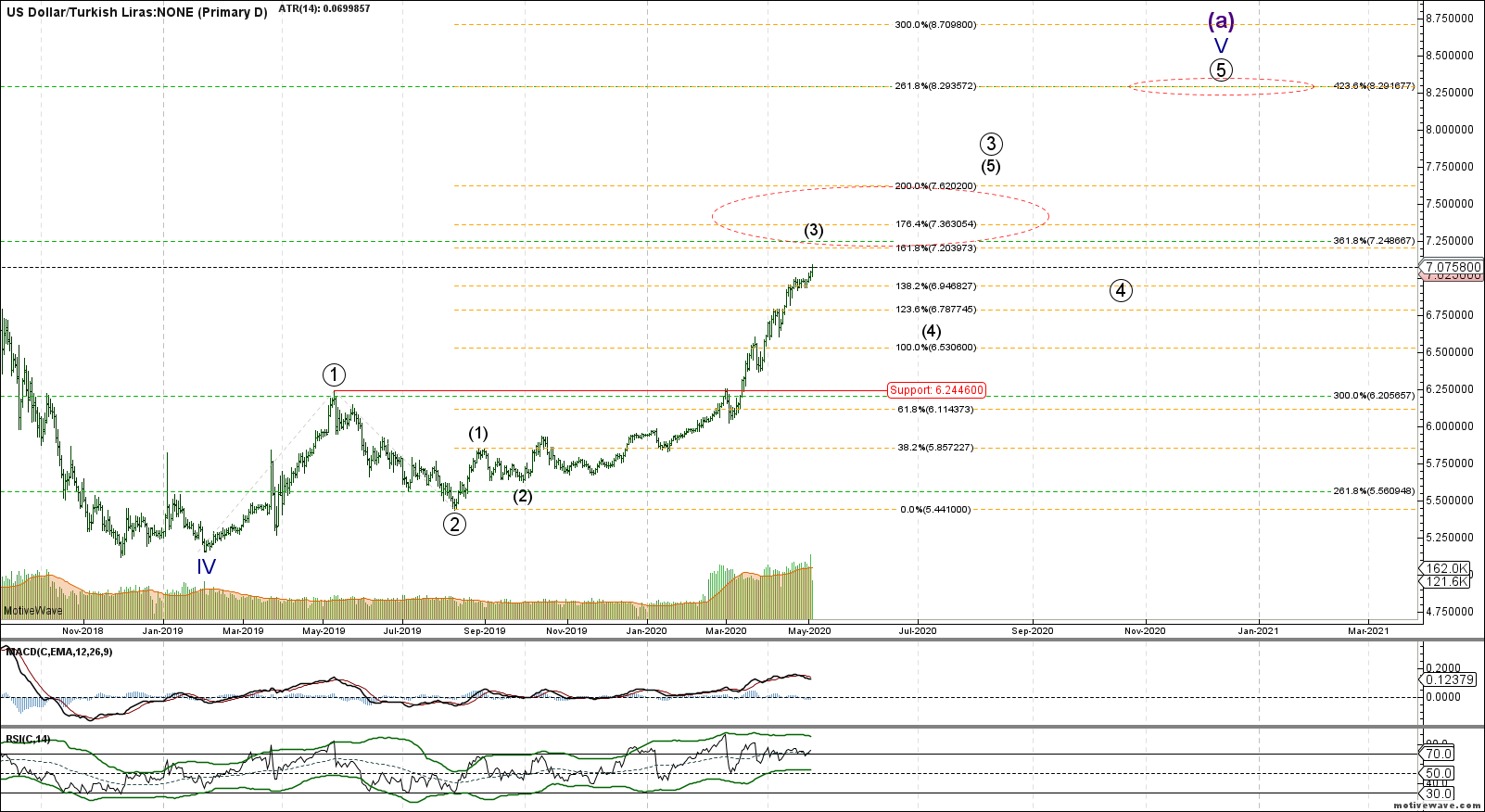 BaseCase - TRY= - Primary D - May-05 1032 AM (1 day)