USDPLN may be about to turn down big way
USDPLN: the HOD at 3.9207 very well may be the top of the wave (4) - and we may start dropping right here - towards 3.4597 region.
Please wait for initial i - ii down before taking a short position. Below 3.8329 there would be clear indication of a meaningful high is in place.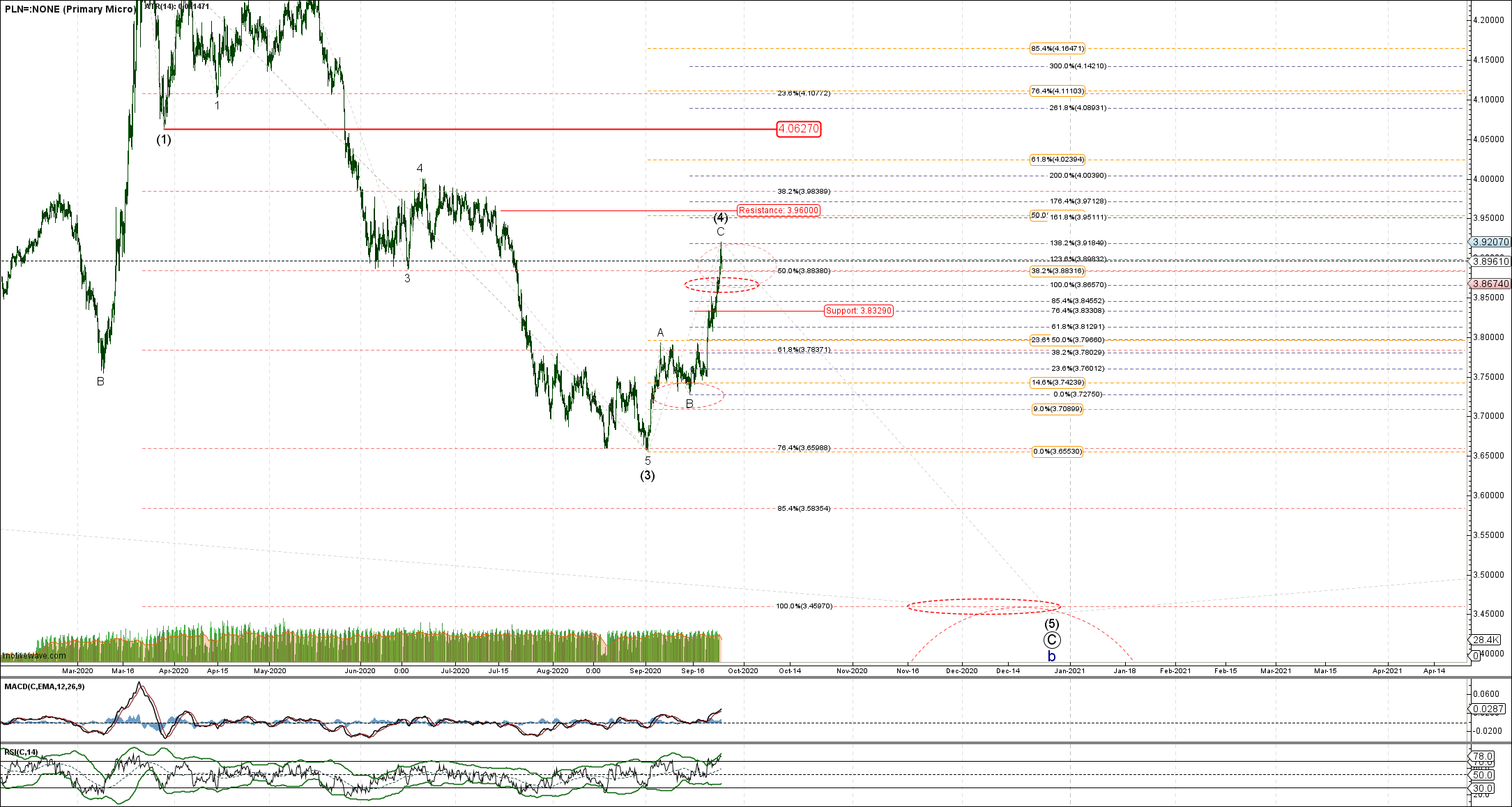 PLN= - Primary Micro - Sep-24 1440 PM (4 hour)