USDMXN: is the low in place?
USDMXN: incontestable confirmation of a meaningful low - which I prefer to count as a wave 1 of a larger degree decline within the green (C).
Possible options are shown on the Micro charts; please be careful with longs on this corrective run - reversal to the downside may be huge.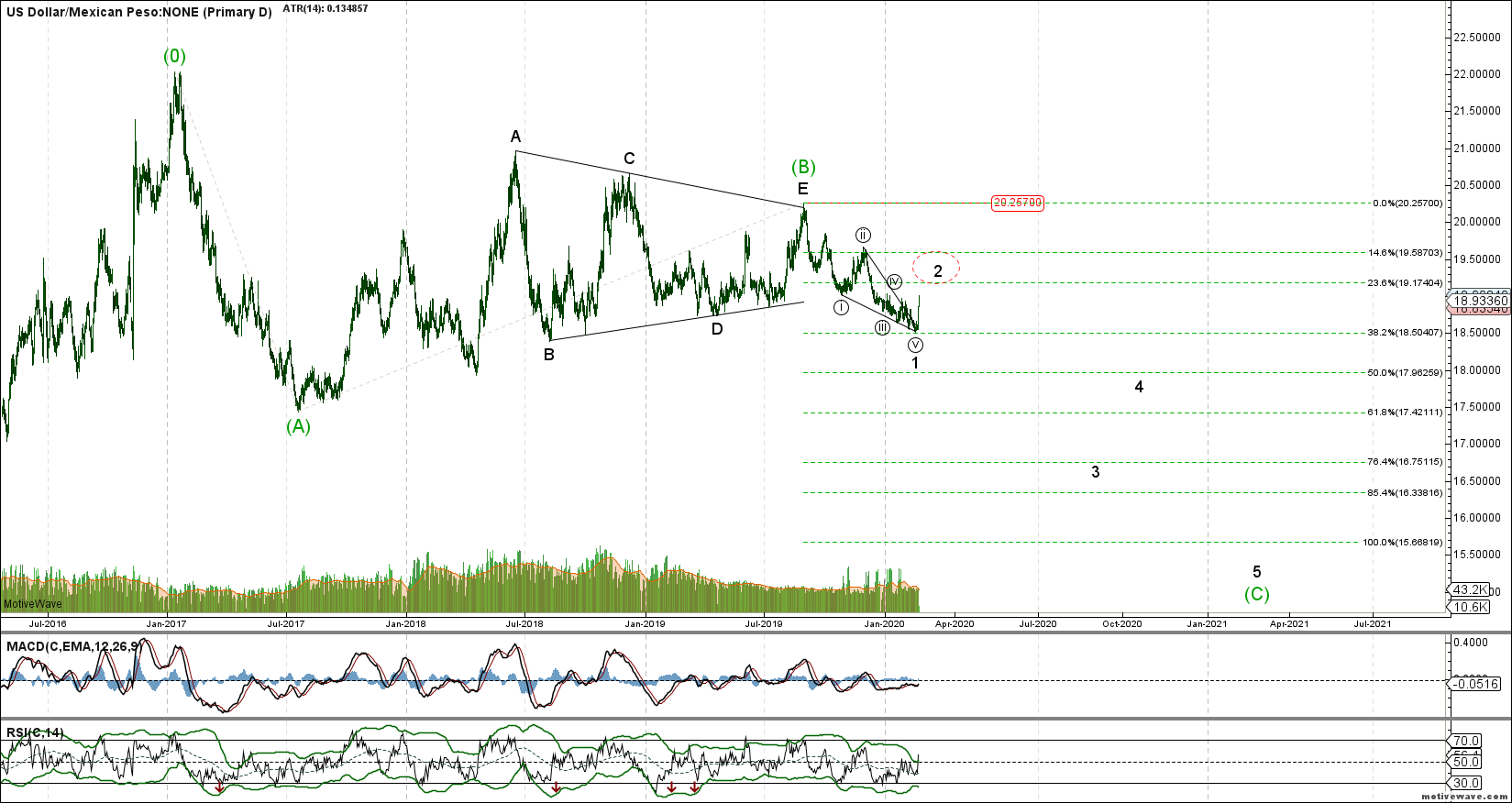 BaseCase - MXN= - Primary D - Feb-21 0537 AM (1 day)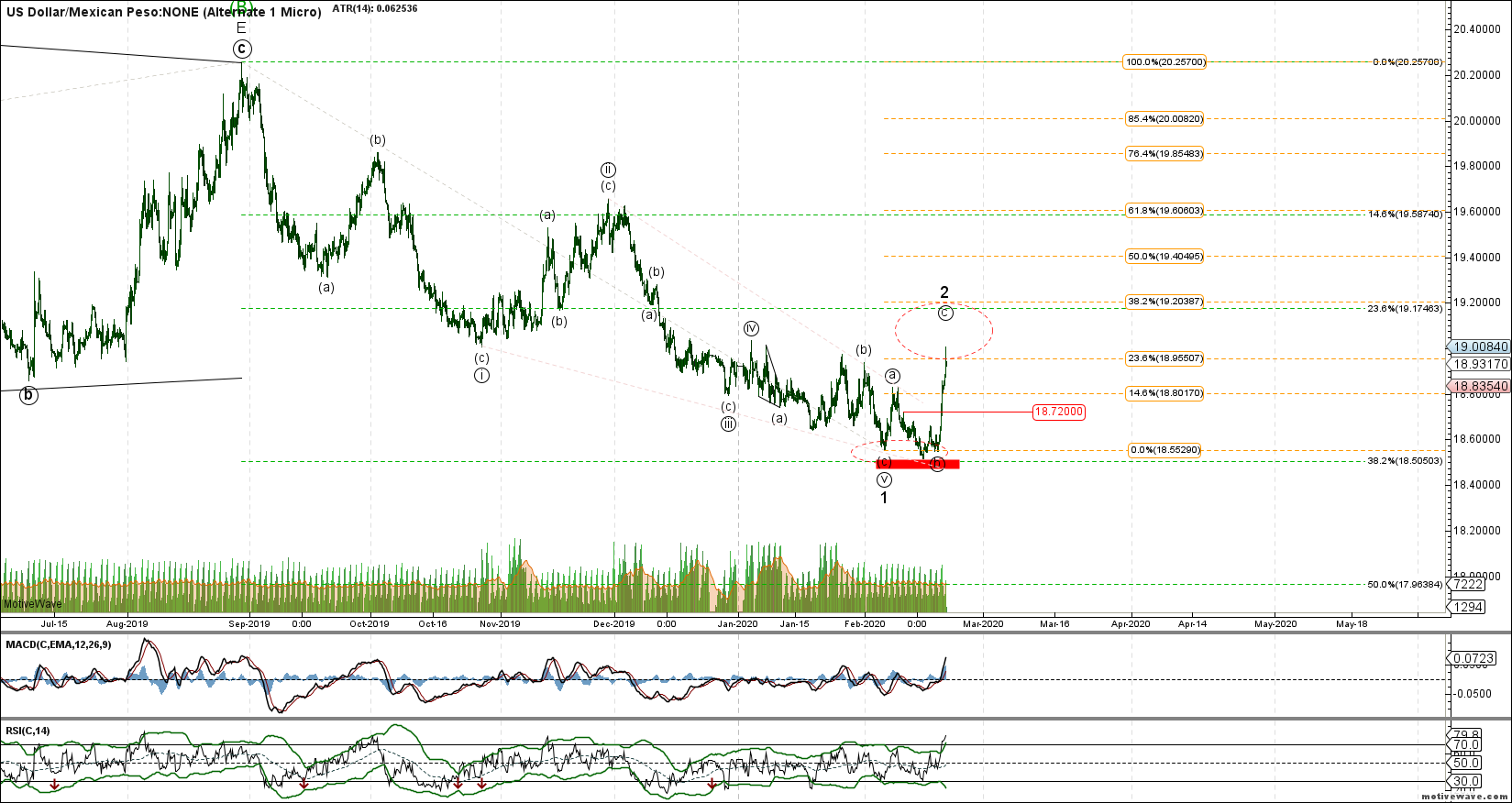 BaseCase - MXN= - Alternate 1 Micro - Feb-21 0536 AM (4 hour)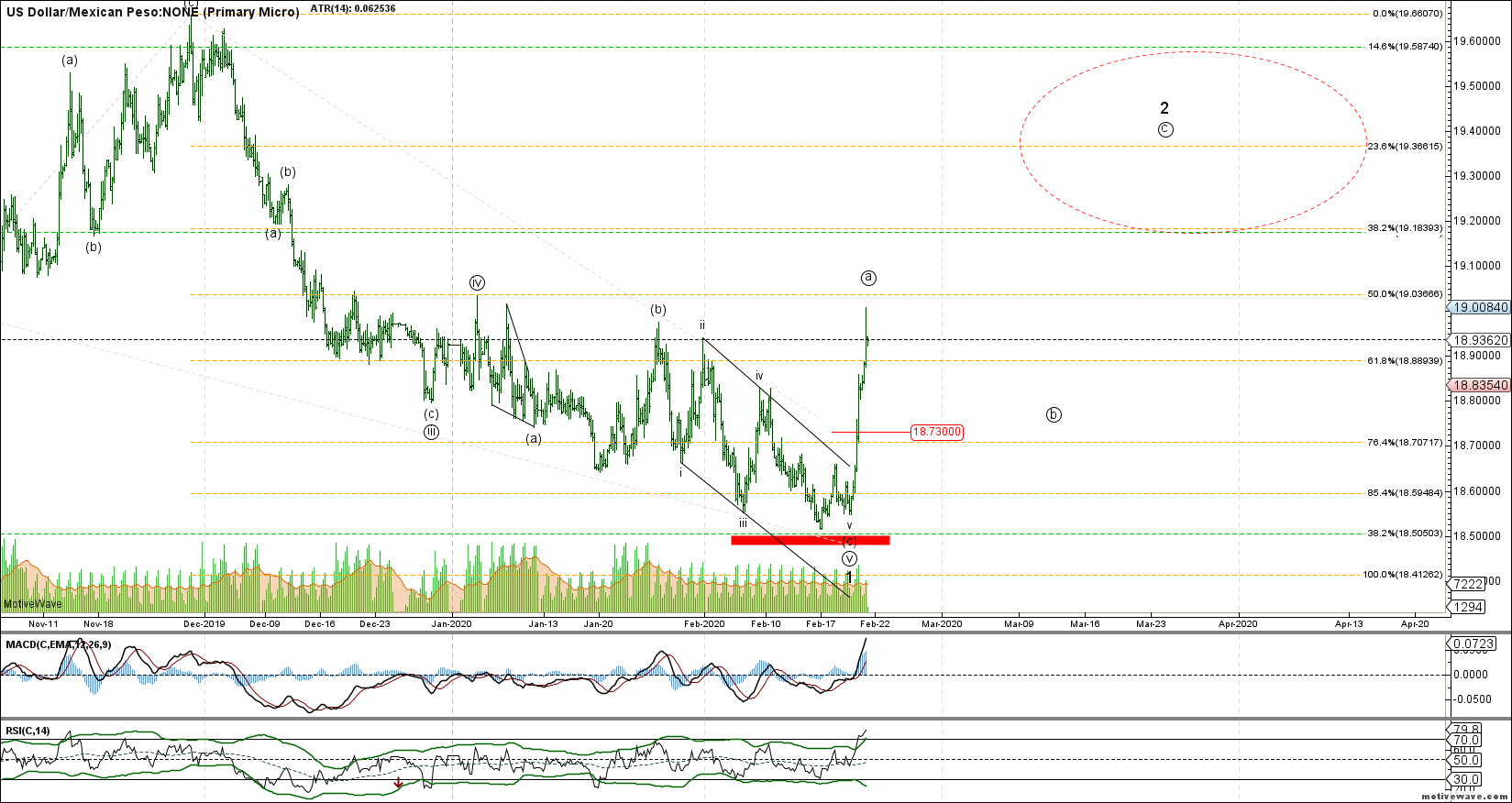 BaseCase - MXN= - Primary Micro - Feb-21 0537 AM (4 hour)