USDCAD: reversal scenario may be in the making
USDCAD: initial indication of coming breakdown - the Alternate 1 Micro count is posted. Below 1.3329 we have potentially very bearish set-up corresponding with presumable reversal in DXY.
However until 1.318 support region is broken down I would be careful with short position size.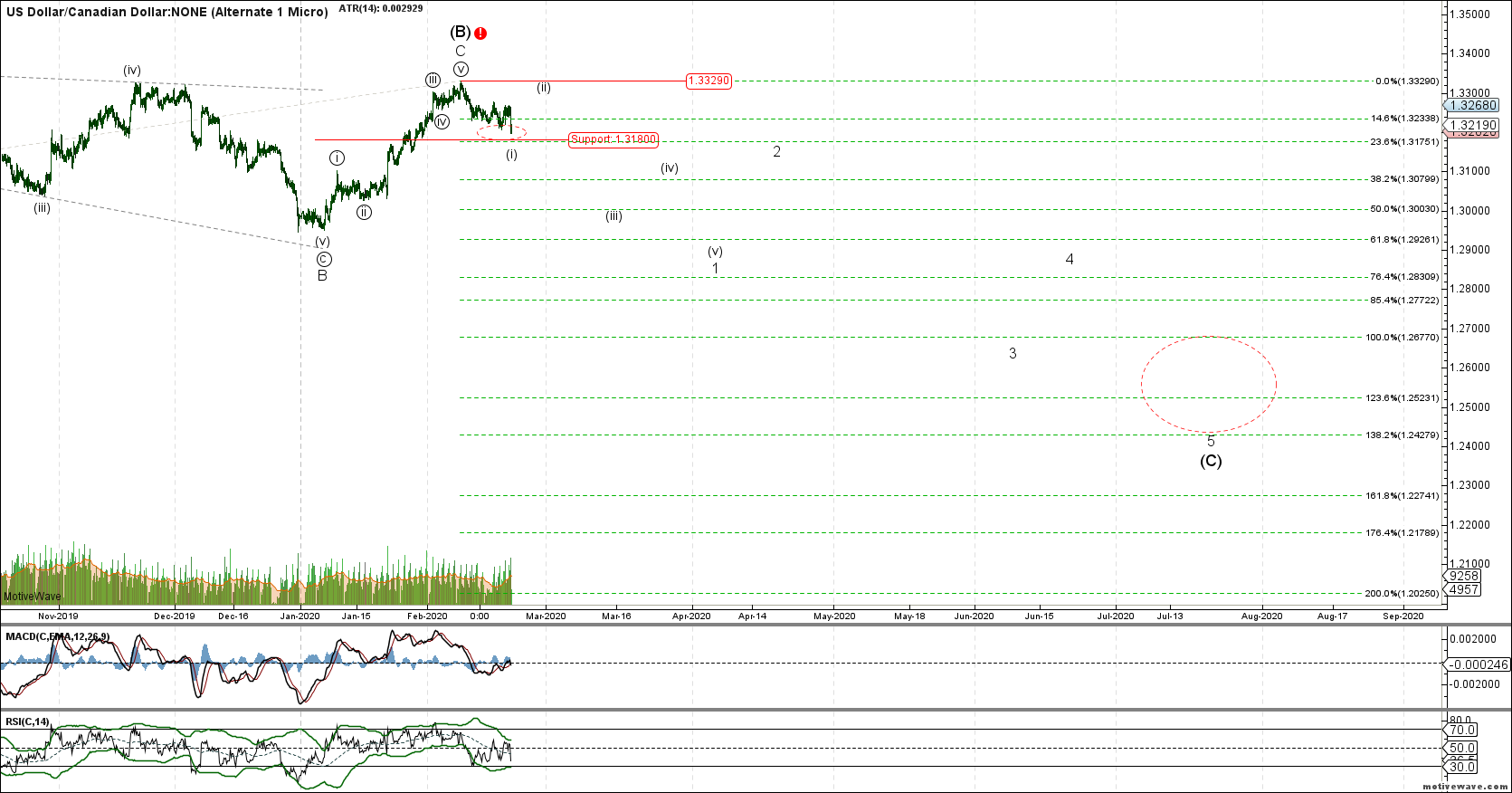 BaseCase - CAD= - Alternate 1 Micro - Feb-21 1543 PM (4 hour)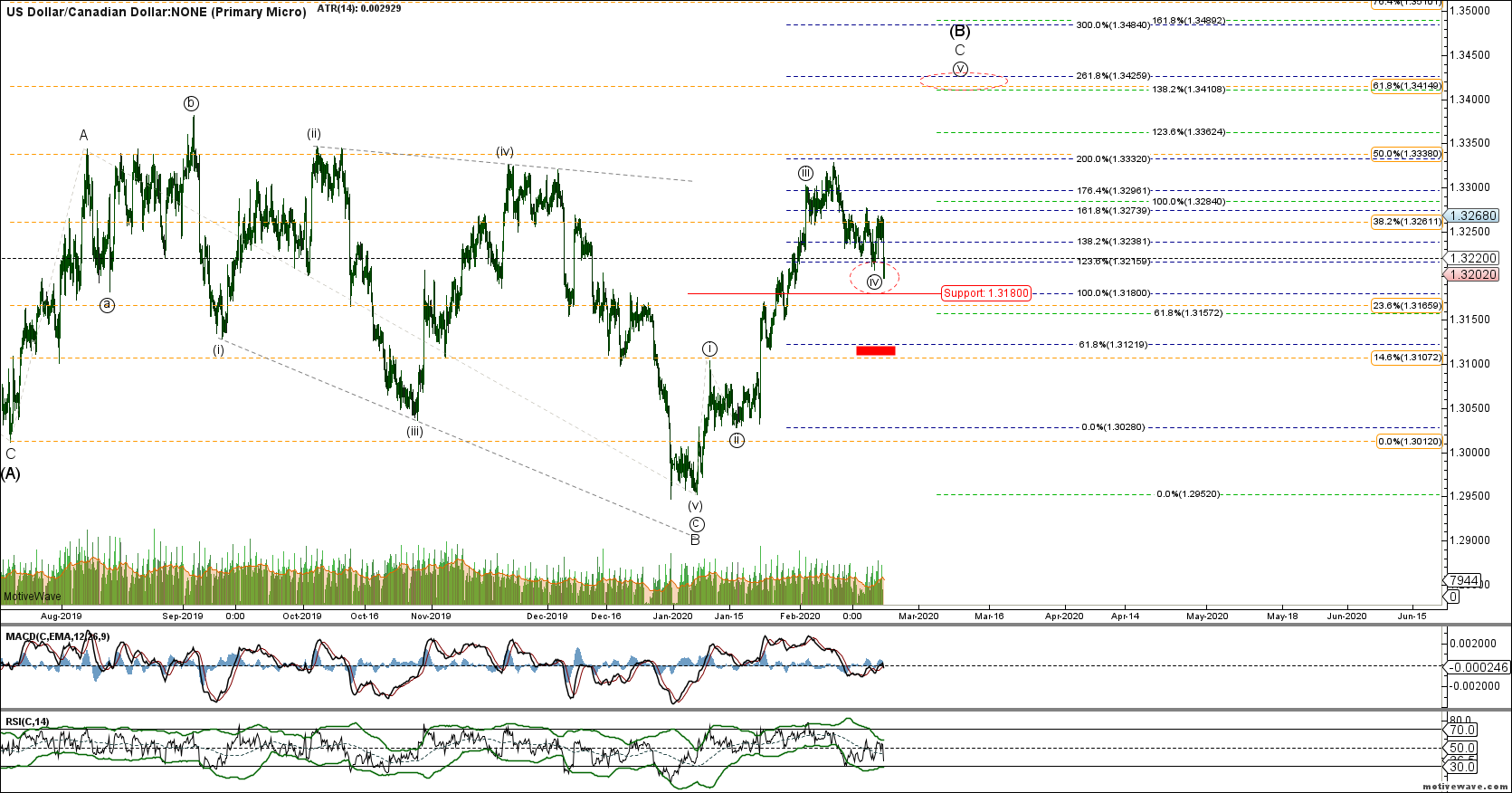 BaseCase - CAD= - Primary Micro - Feb-21 1545 PM (4 hour)