Tape Read update - Market Analysis for Jun 21st, 2018
getting pretty simple as far as a TAPE read....
Discretionary is 13% and Tech is 26% weights of S&P 500....thats 39% of the tape...crushing it this year and up +13 and +11% respectively....leaders....driving the tape clearly
SPX up 3% YTD.
There are only 2 sectors above that are outpeforming the SPX...everything else lagging...
Energy, +2% and Health Care up +2%. only other 2 sectors positive on year.....
Financials -3%, industrials -4%, Materials -4%....
Utes -4% and Telecom -5%, and Staples pulling the caboose -10%.
Basically the TAPE or SPX needs Financials Industrials and Materials to start going....They have too....they represent 27% more of weighting....and are the patterns that have possible bull charts off March to May lows....
WE are entering the Intensive Care part of the Hospital...meaning they START to Hold...they start to rally....
or Everything starts to fall on its own weight and cascade lower....The tape can not live on the Tech/Disretionary sustanence any longer....it needs new protein...
industrials, financials and materials gotta go...they gotta provide the fuel....
reitterating to me its easy...above 2700 i give benefit of doubt to those areas turning and leading...
below its going to get rather heavy....and the tape could cascade and suffer from too much weakness under the surface....
keepin it real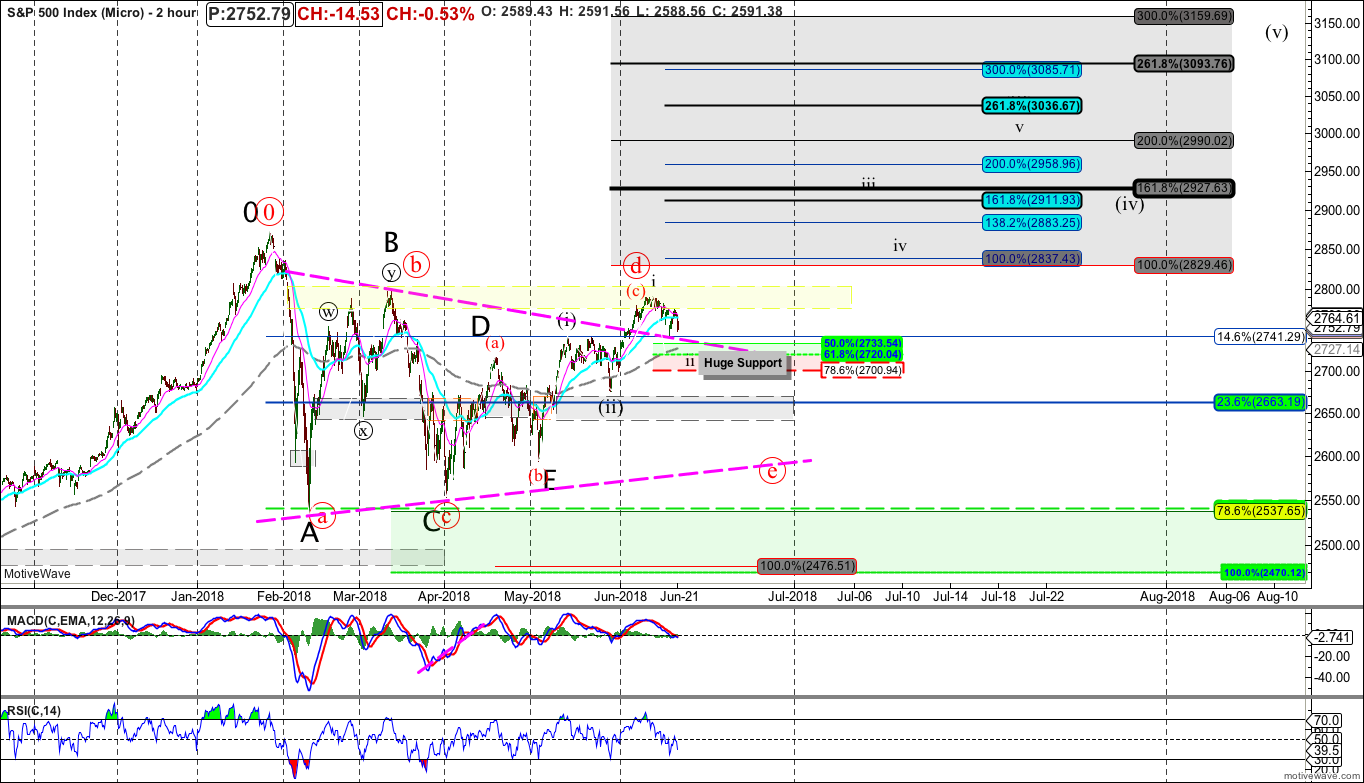 $SPX.X - Micro - Jun-21 0945 AM (2 hour)