Stock Waves Charts of the Day: ODFL, ABMD, HIBB & HLNE
Our Stock Waves Charts of the Day Video looks at potential long set-ups today with a lot of charts that seem to be supporting a micro 5 waves up off their respective lows, and trying for a 5th wave higher.
Among the watchlist of potential names are Old Dominion Freight Line, Inc. (ODFL), ABIOMED, Inc. (ABMD), Hibbett Sports, Inc. (HIBB) and Hamilton Lane Incorporated (HLNE).
ODFL looks like it's in the initial wave 1 of the 5th wave. Once wave 1 completes, it should see a corrective, near-term pullback in wave 2 to the lower to mid 130 region, which would set up the long entry for wave 3.
ABMD also has completed an expanded flat 4th wave, and is in wave 1 of the 5th. Like with ODFL, we're expecting a local top soon. Once we have that local top in place, we can measure the 38.2% to 61.8% support region for wave 2, which should come in at around the 200-day moving average in the 375 region.
HIBB got a nice reversal after trading lower today. It's in a possible 1-2, 1-2 set-up. Unlike the others, this could be an immediate entry with a tight stop below today's low.
HLNE has a daily chart I like a lot, with a clean 5 waves up off the 2007 bottom, and then a nice a-b-c pullback for close to a 50% retracement. It recently bounced, and should be setting up for a near-term pullback down to 36.33 to 34.53, before the next wave higher.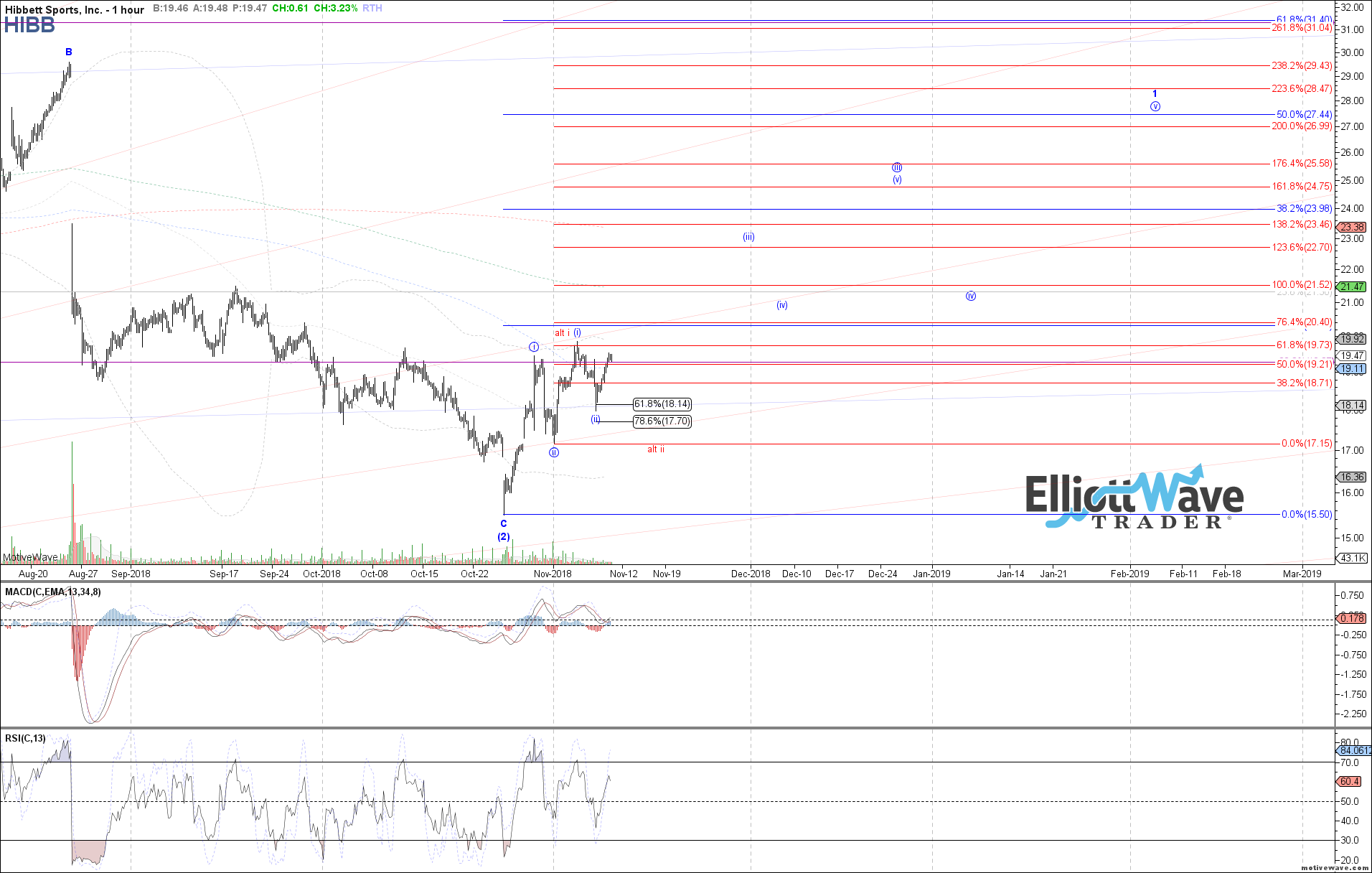 HIBB - Micro - Nov-08 1156 AM (1 hour)