Soybeans & Soybean Oil Setups
ZS / ZL: Folks, reminder, I will be out tomorrow. Here are the parameters on the Soybeans and Soybean oil setups.
Tight stops (indicated with the orange lines) can go below today's low in ZL and yesterday's low in ZS. Wider stops can be set below this week's low on each.
ZL: Black interpretation which is primary portends that today's low holds and price breaks out in wave iii of (c) on ZL targeting the 74.50 region and 75.50 for all of (c). Below today's low and price must restart wave iii which is valid so long as 71.50 is not broken (purple count)
ZS: Black count portends (i)-(ii), i-ii with micro support from 1629 -1639 for immediate upside setup. Wave iii of (iii) minimally targets the 1.0 at 1682 and all of (iii) at 1709+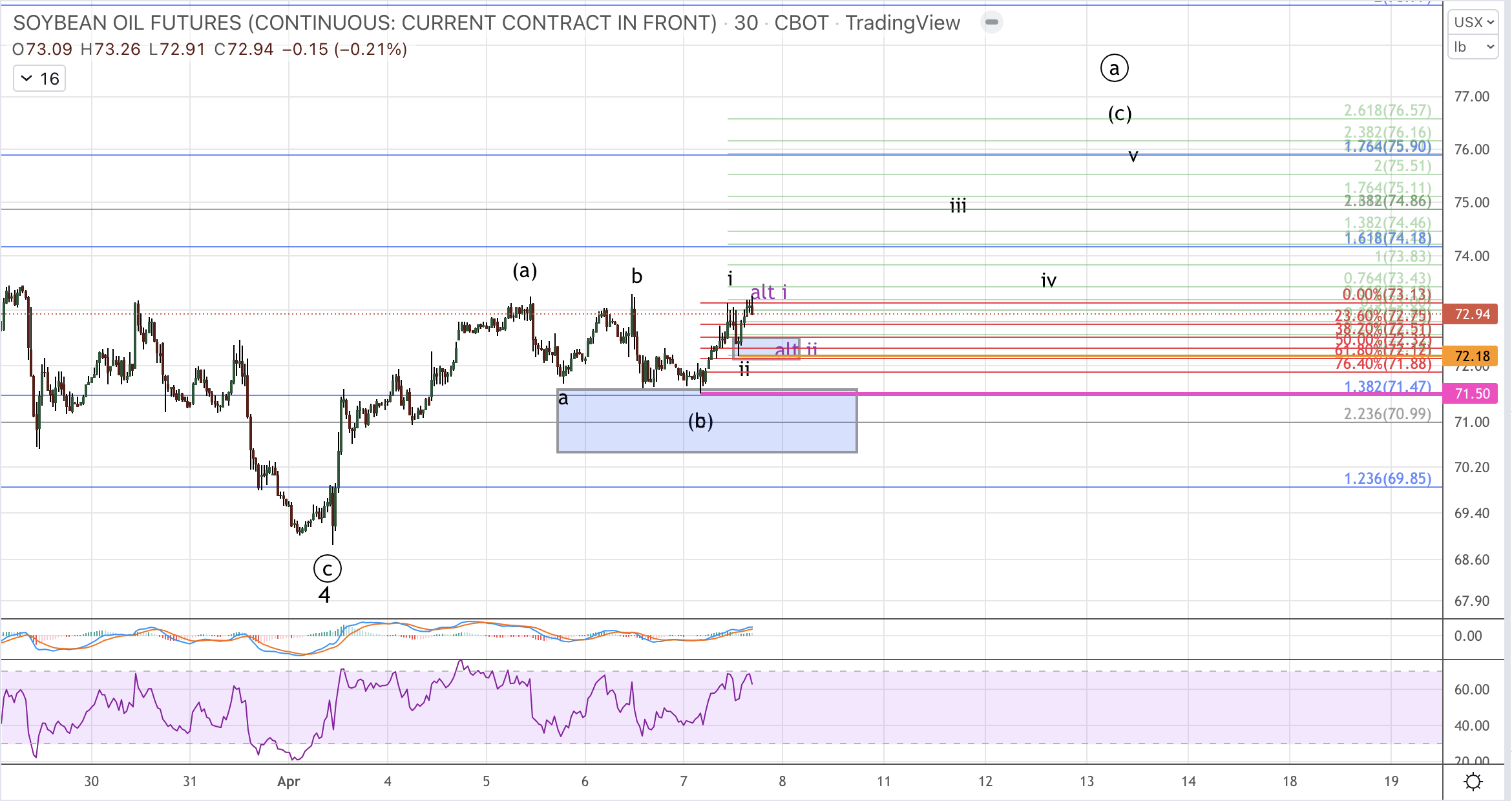 ZL 30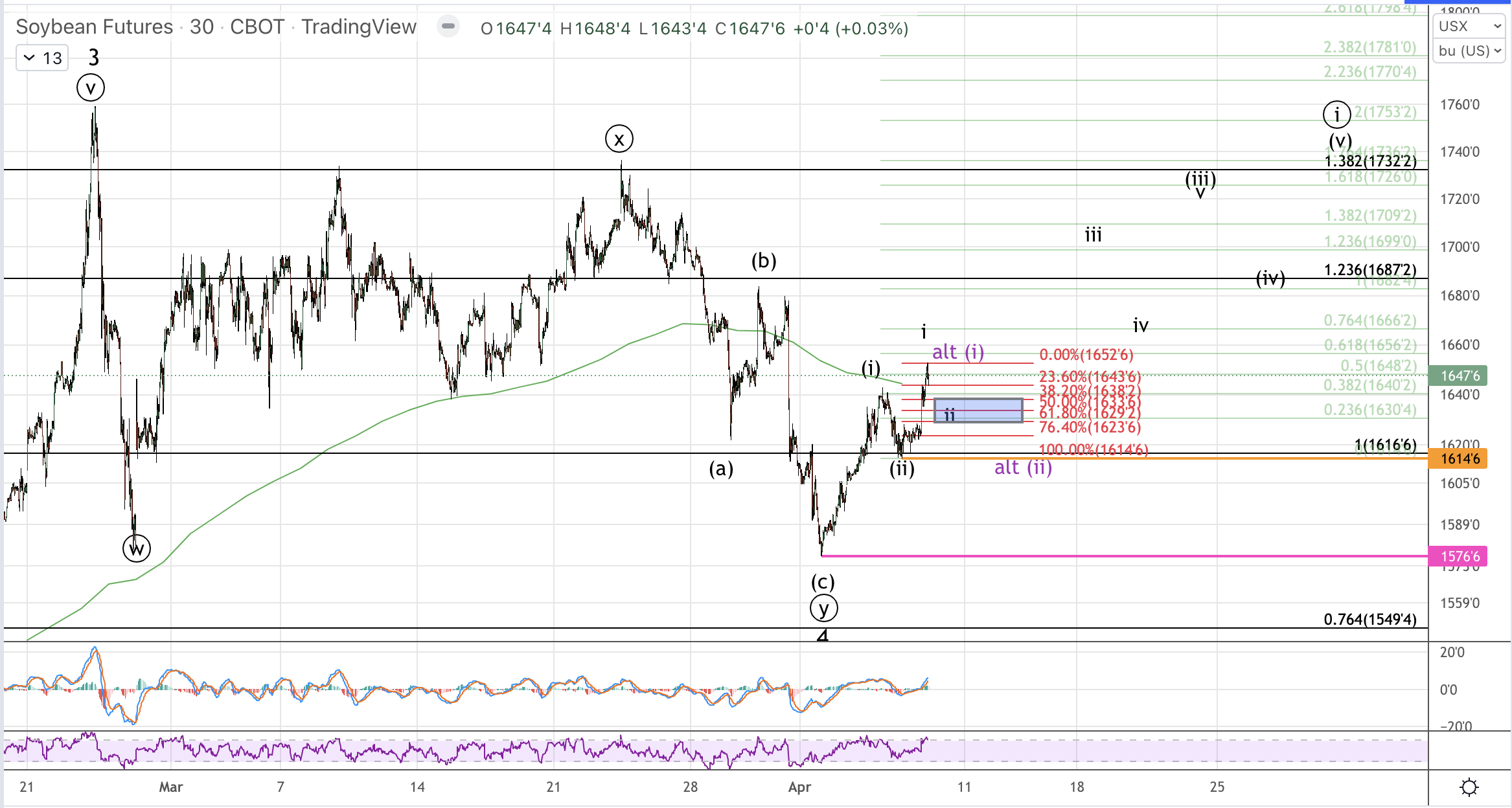 ZS 30