Silver: meaningful resistance - Market Analysis for May 10th, 2018
Silver: I cah hardly add anything to the prior updates. Over 16.83 SI wave (iii) would be my primary; inability to take out this resistance still allows lower targets - so the 16.07 critical level retains significance.
Hourly technicals look bullish and over 16.83 SI silver could fly, but short hedge still could make sense.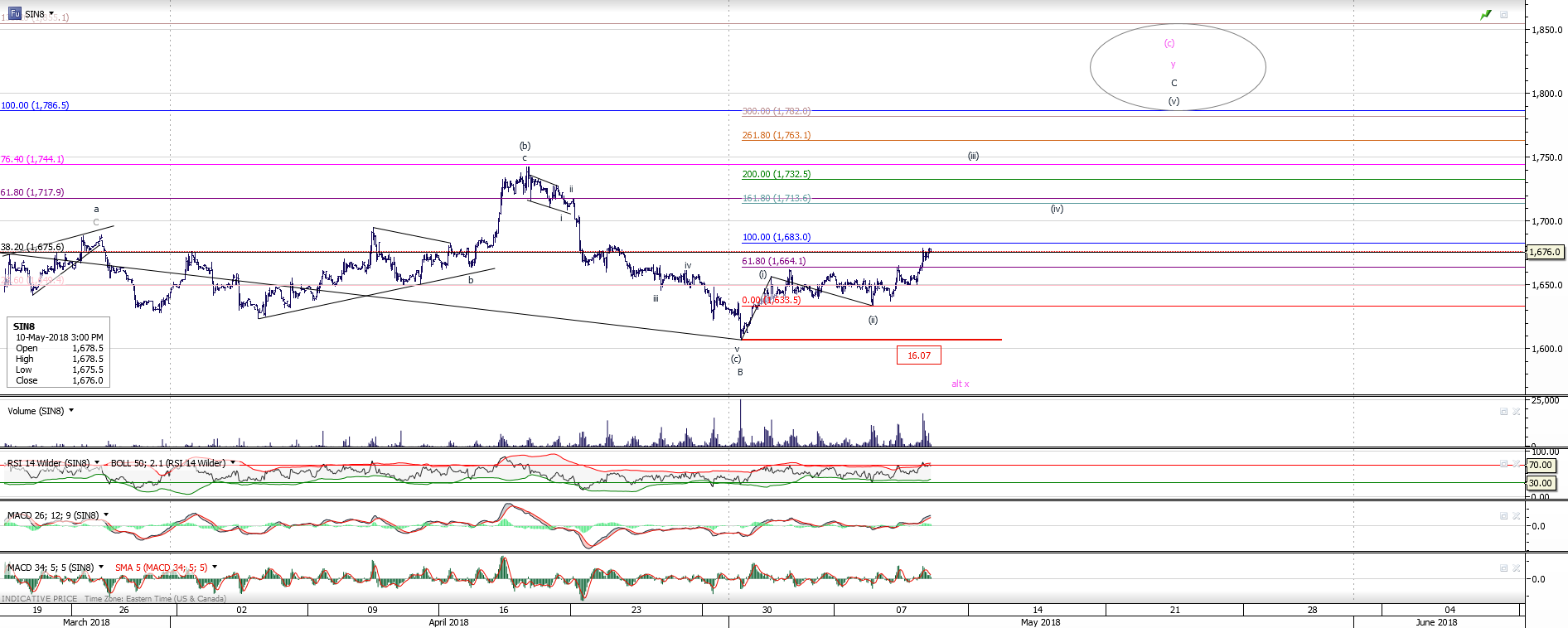 BaseCase - SI - 1 hr - 10-05-2018 - 2