$SPX - Market Analysis for Aug 7th, 2018
The SPX continues to show a bit more near-term strength than initially anticipated, opening the door to wave (c) of iii already in progress as shown in blue. I warned at the end of July that I expected wave (b) to be shallow, but this even surprised me.
If wave (c) of iii is in progress though, it should not be a straight line, and this would currently be wave i of (c) filling out and followed by a wave ii pullback. I am also willing to consider that this is actually another extension in wave (a) of iii, and price will make another attempt at pulling back in a (b)-wave as shown in red.
Either way, the important thing to focus on for swing trading purposes is the bigger picture and setup for 3000+ by the end of the year.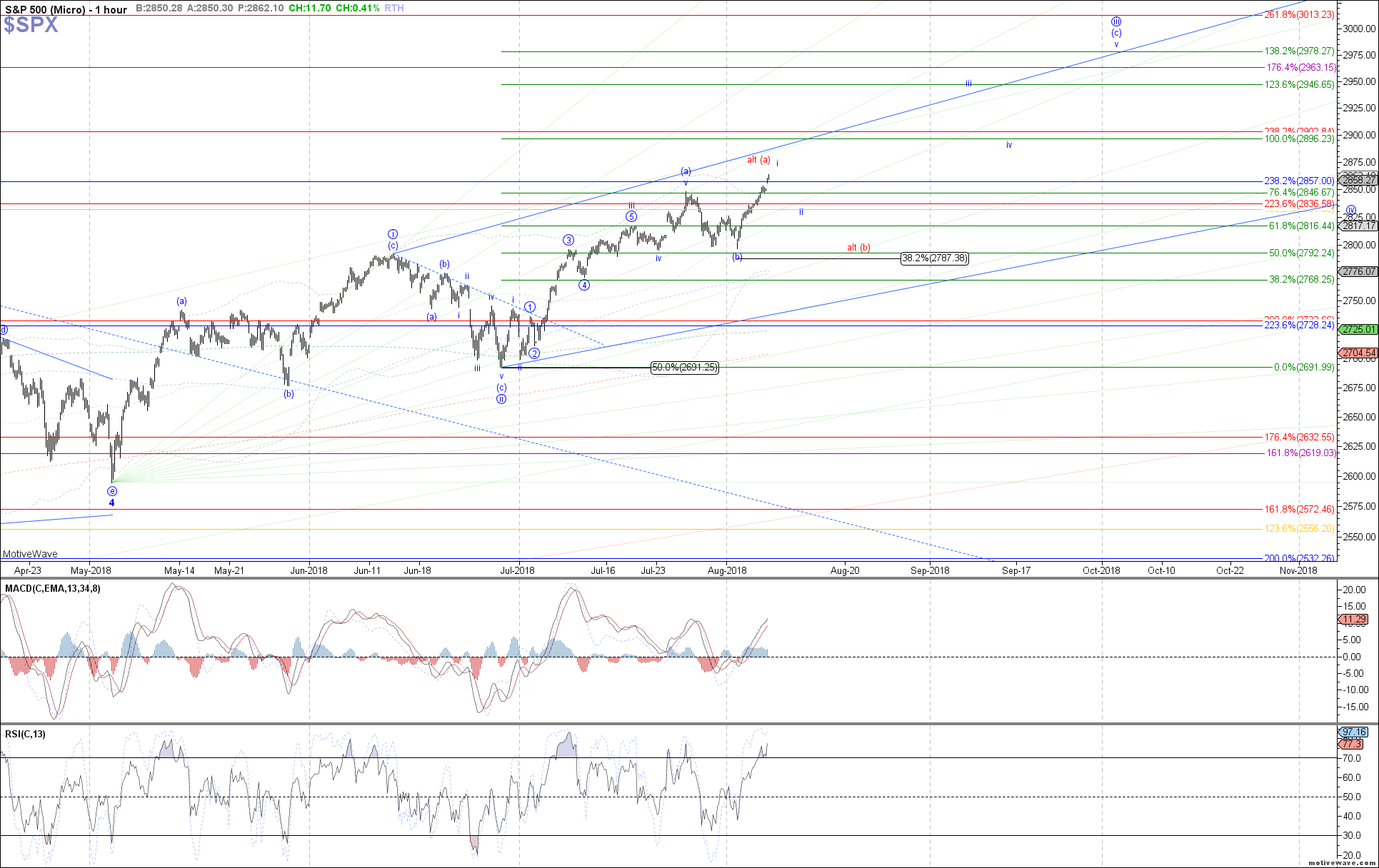 $SPX - Micro - Aug-07 0741 AM (1 hour)