Ruble may get stronger before a huge rally
Russian Ruble
USDRUB: the counts added yesterday and commented in the Live Video is my new primary now - it suggests a high in the wave (b) is in place and the pair is working on the wave iii of (c) of the circle ii down (possible target for decline is 69.72 region).
The Alternate count (former primary) still suggests extension to 78.40 - but below 75 support region it becomes unlikely.
EURRUB: break below 90 support region would make the case for a local high - and the pair could start a larger degine to wards 84-85 area. Over 90.7 higher target yet should be considered as quite attainable.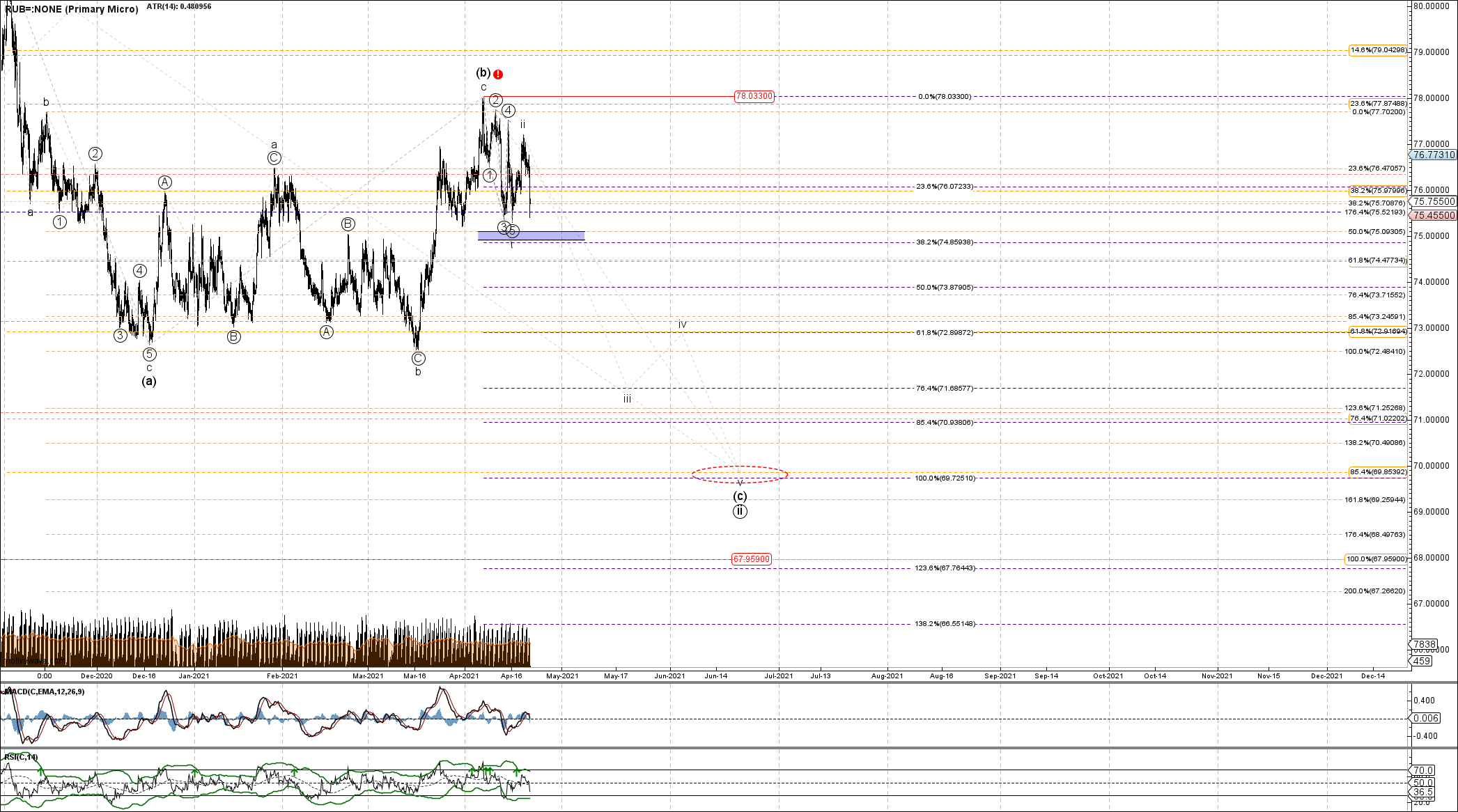 RUB= - Primary Micro - Apr-22 0918 AM (4 hour)
EURRUB= - Primary Micro - Apr-22 0918 AM (4 hour)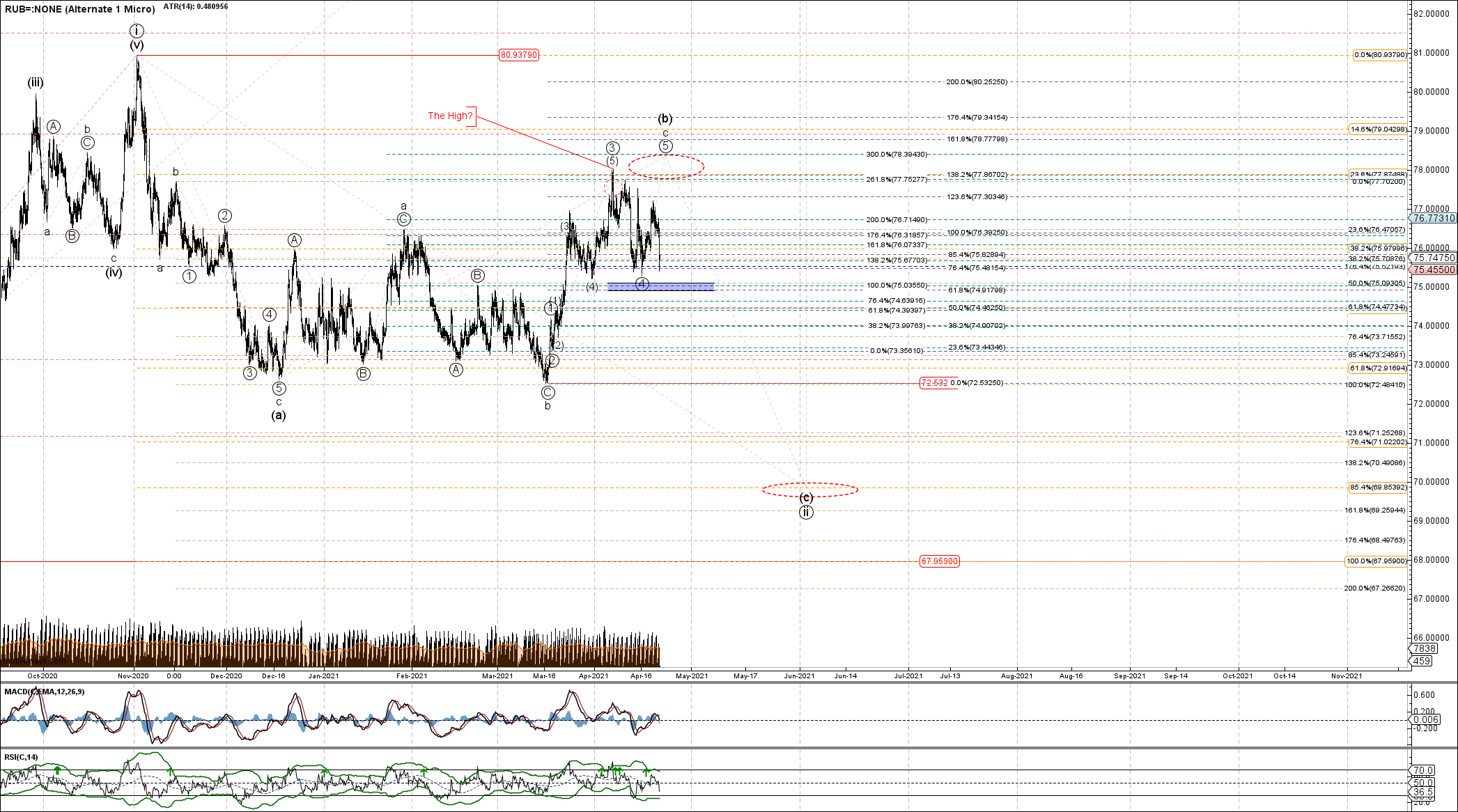 RUB= - Alternate 1 Micro - Apr-22 0918 AM (4 hour)