Price action still constructive
Overall, the metals and miners charts are maintaining their bullish posture off the May low, but we are still awaiting some further clarity on the micro structure.
When looking at the gold and silver charts, a case can be made for more near-term downside to complete each respective wave (ii), with 1250 - 1236 as target support for gold and 16.88 - 16.66 as target support for silver. However, the GDX chart offers a more immediately bullish potential with a possible i-ii start off of last week's low within wave (i) of iii.
Therefore, if gold and silver manage to make a sustained break above the prior May highs from here following the path suggested by GDX, then we can assume they're in their respective thirds. Otherwise, if we do get further consolidation in wave (ii) for both gold in silver, then it may lead GDX to make a new local low in its respective circle wave ii to test the .618 retrace support at 21.91.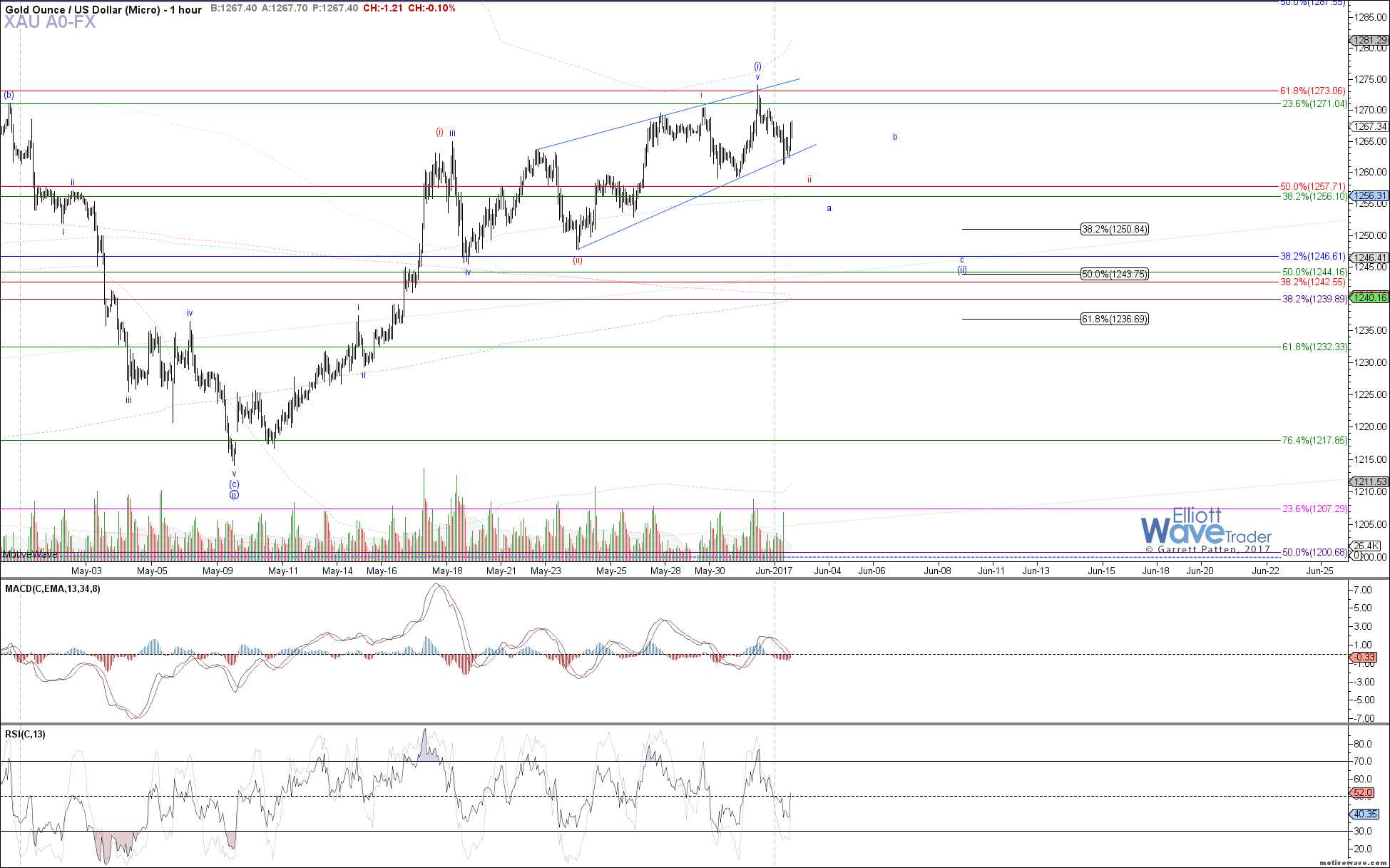 XAU A0-FX - Micro - Jun-01 1256 PM (1 hour)
XAG A0-FX - Micro - Jun-01 1256 PM (1 hour)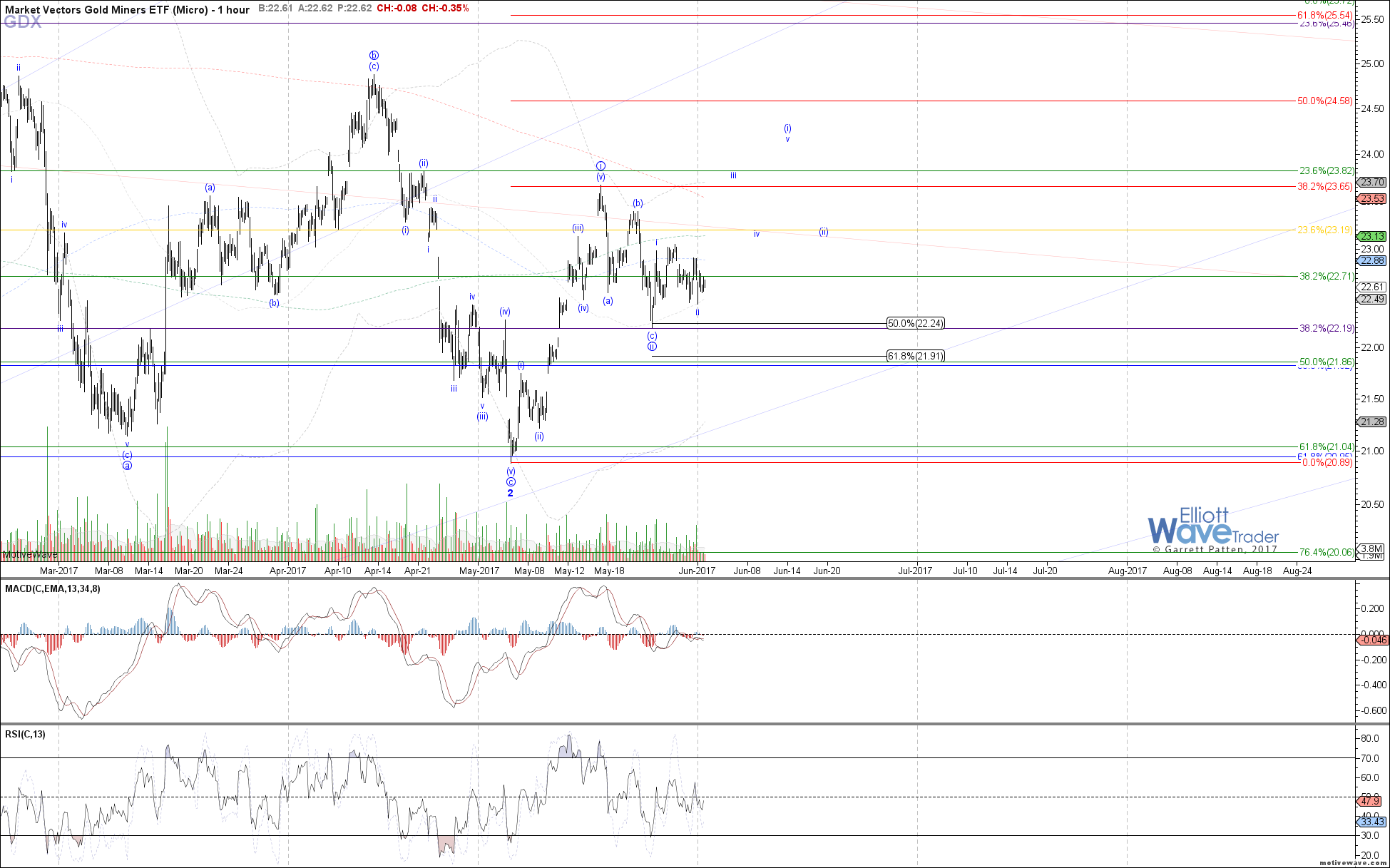 GDX - Micro - Jun-01 1256 PM (1 hour)