Natural gas: is long-expected bottom in place?
Natural gas: these charts are to give a broader perspective - IF this is the bottom then we are facing much higher targets and plenty of possible long entries.
Pullback in micro circled ii may start tomorrow or even overnight - so small short hedge could make sense. I would not heavily short NG here.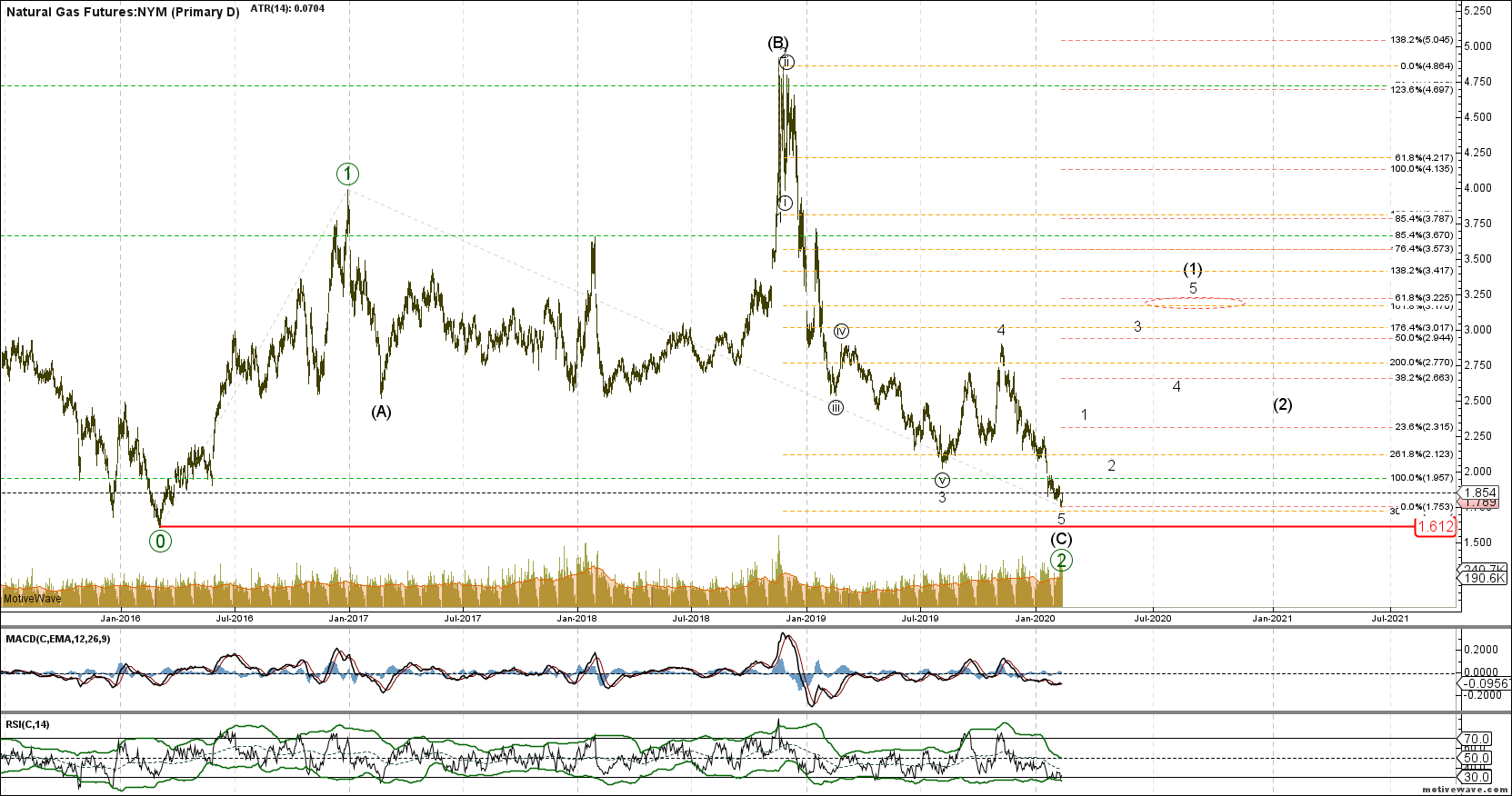 BaseCase - NGc1 - Primary D - Feb-12 1509 PM (1 day)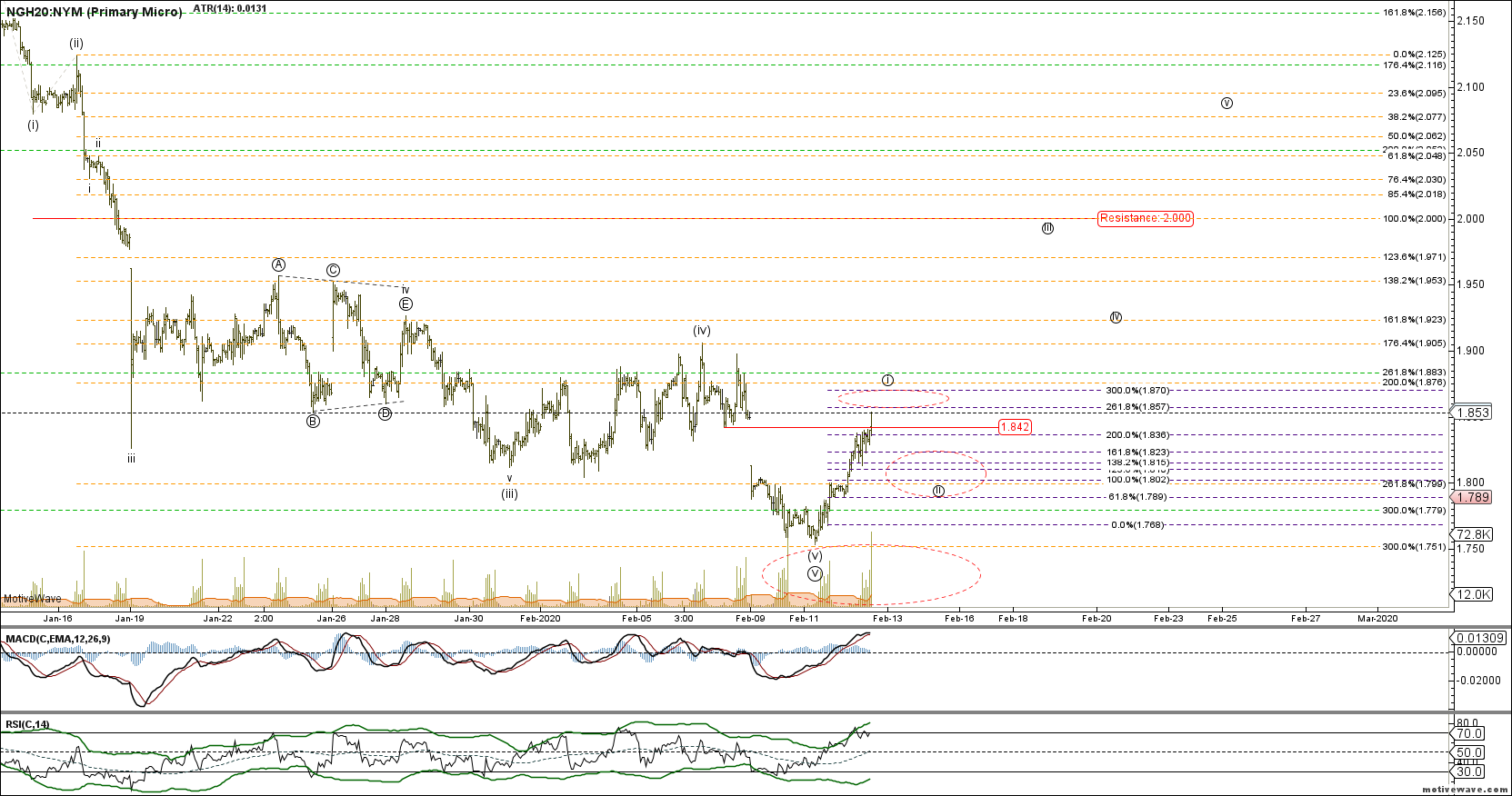 BaseCase - NGH20 - Primary Micro - Feb-12 1508 PM (1 hour)