Natural gas: in the target area
Natural has is meandering just below the ideal target region for presumable wave c of (ii). I anticipate a meaningful reaction to this resistance - and initial i - ii down would be a confirmation of the high.
Below 2.792 NG could drop hard. But extension to 2.927 region still has to be kept in mind.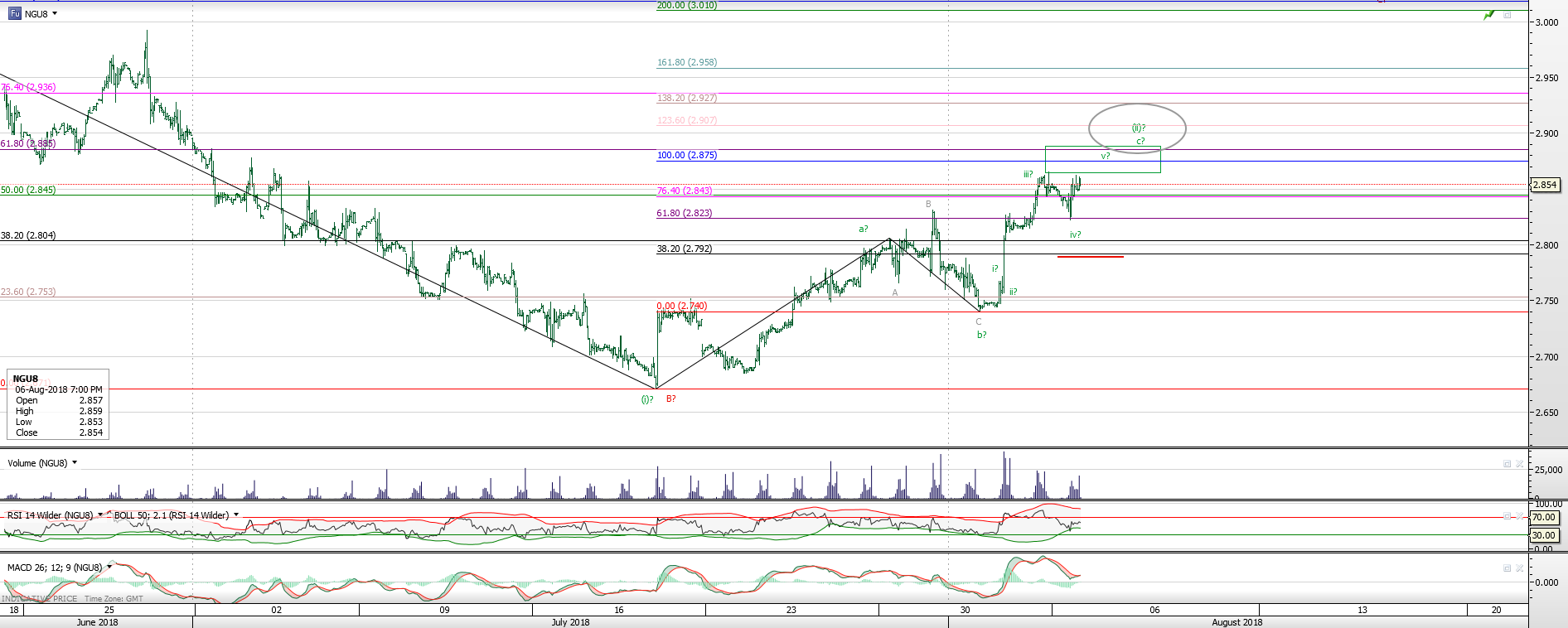 BaseCase - NG - 1 hr - 06-08-2018 - 2