Natural gas: in correction.
Natural gas: over 4.452 NG wave v of (c) of B is my preferred count. Potential extension could reach 4.898 or as high as 5.008 before meaningful reaction to the downside (wave C could reach 3.85 area).
Below 4.452 there would be an initial indication of coming invalidation of the blue count - then alt E-wave becomes a reasonable option to track.
From practical standpoint, longs have to keep in mind possible reversal at 4.898 or immediate drop - so small short hedge could make sense.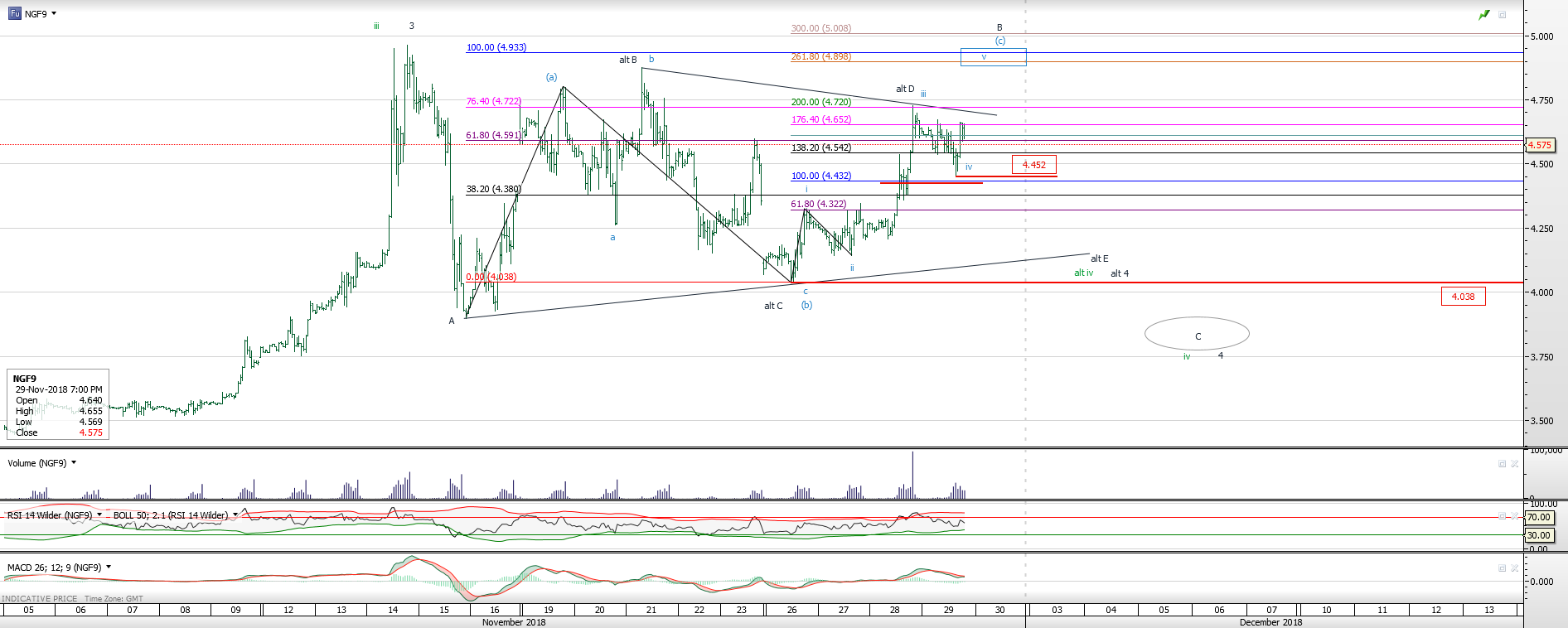 BaseCase - NG - 1 hr - 29-11-2018 - 2