Natural gas at inflection point
Natural gas: red corrective count is looking much less likely here - though it is still technically valid. Two possible scenarios (micro) are shown on the chart:
- target projection for impulsive count is pointing at least to 2.866 region though ideal target resides in the 2.808 - 2.83 region.
- as long as 2.888 region holds the red count scenario potentially could provide us with a rally to 3.097 region.
2.934 NG is the line in a sand between the counts described here.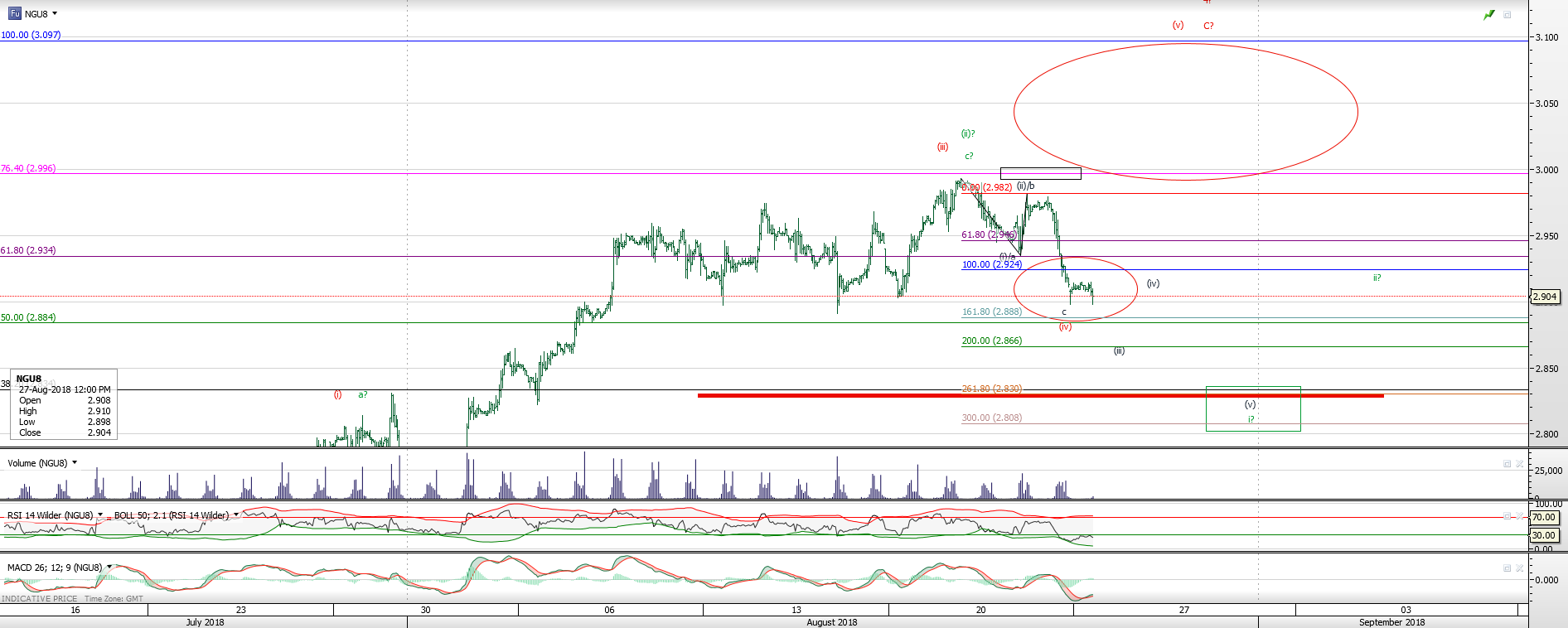 BaseCase - NG - 1 hr - 27-08-2018 - 1