Natural Gas Holding In No Man's Land
The price of natural gas is holding in no man's land.
The daily NG chart is telling us that a minor extension to the downside within the circle wave 4 remains quite doable. The possible target region would be 4.598 - 4.661.
The micro count may be interpreted as a completed (1) - (2) wave pattern within the wave circle 5 up, but this scenario is not confirmed yet.
The critical level for the bullish count is 4.713, and for confirmation of the count I will need an initial 5 waves up off the low. Otherwise, a further decline may unfold there (imho).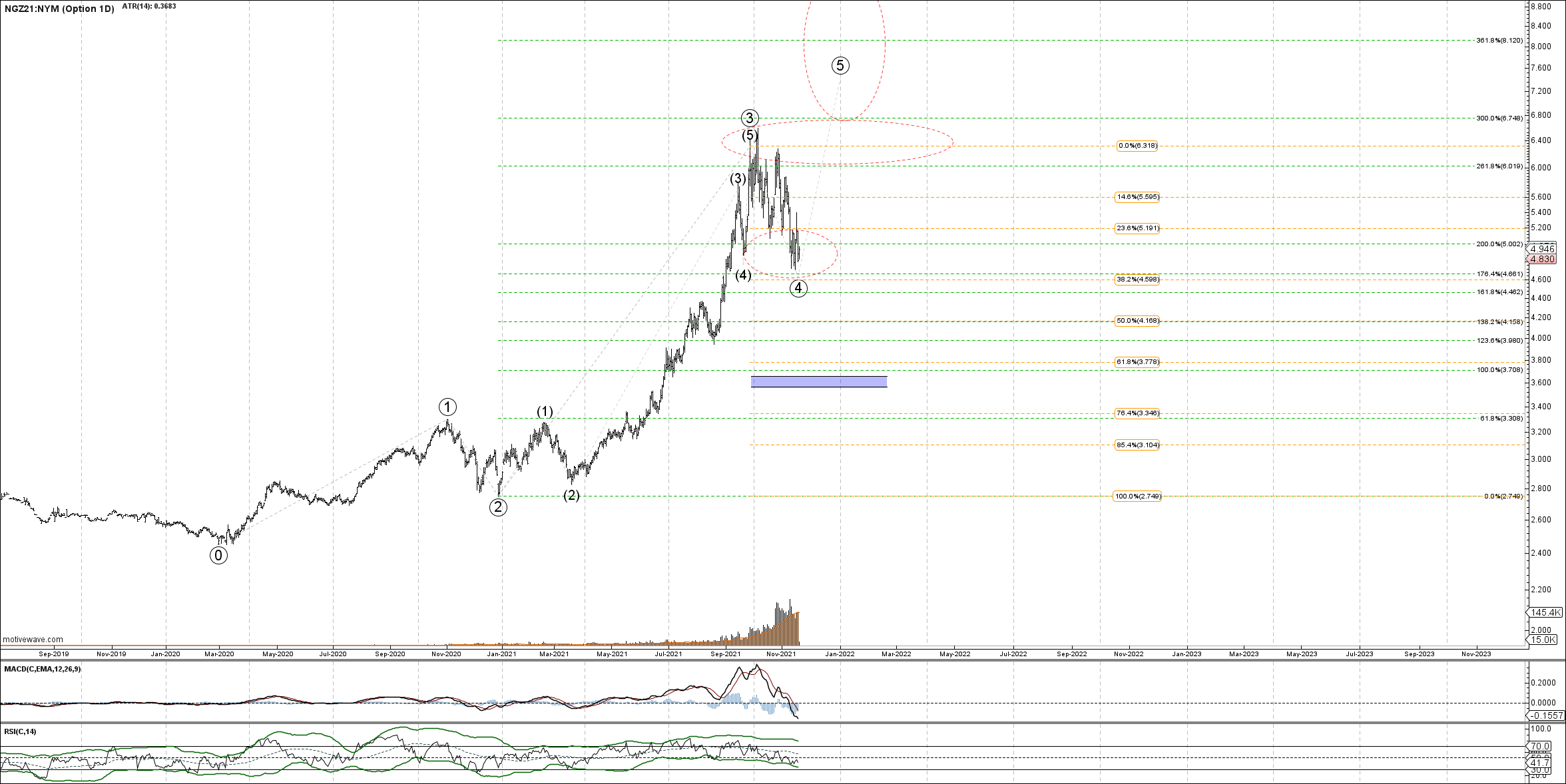 NGZ21 - Option 1D - Nov-18 0852 AM (1 day)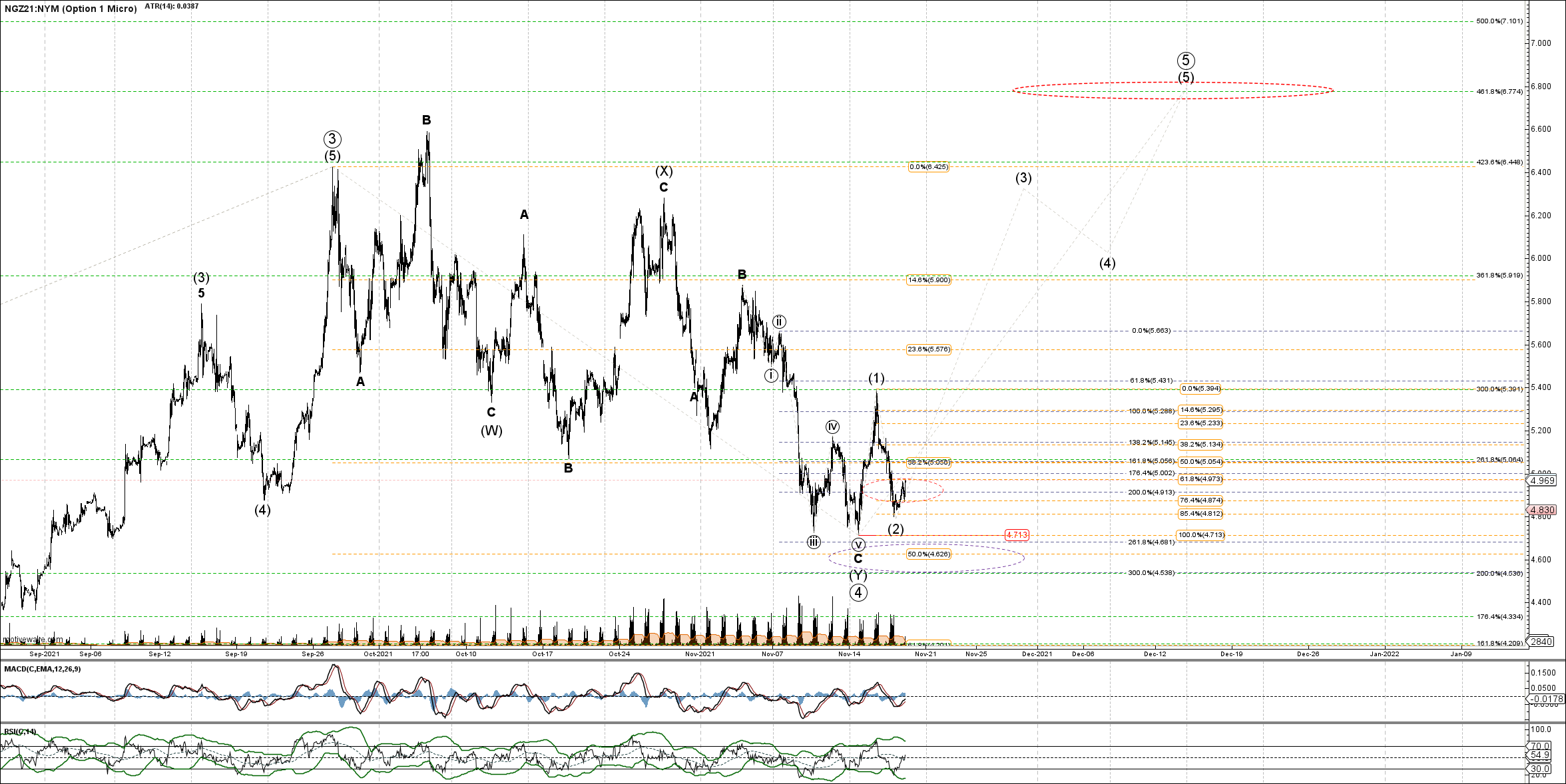 NGZ21 - Option 1 Micro - Nov-18 0900 AM (1 hour)