Market Analysis for Jan 8th, 2021
NZDUSD: the pair is just below the target zone projected 4 months back (on September 10th).
On a minor scale, over 0.7137 the pair still retains some upside potential - and 0.7332 remains the ideal Fib target - however, a trader is strongly advised to estimate risk/reward on the long side.
Possible target for a pullback in the circled 2 is 0.6634 - 0.6189 area.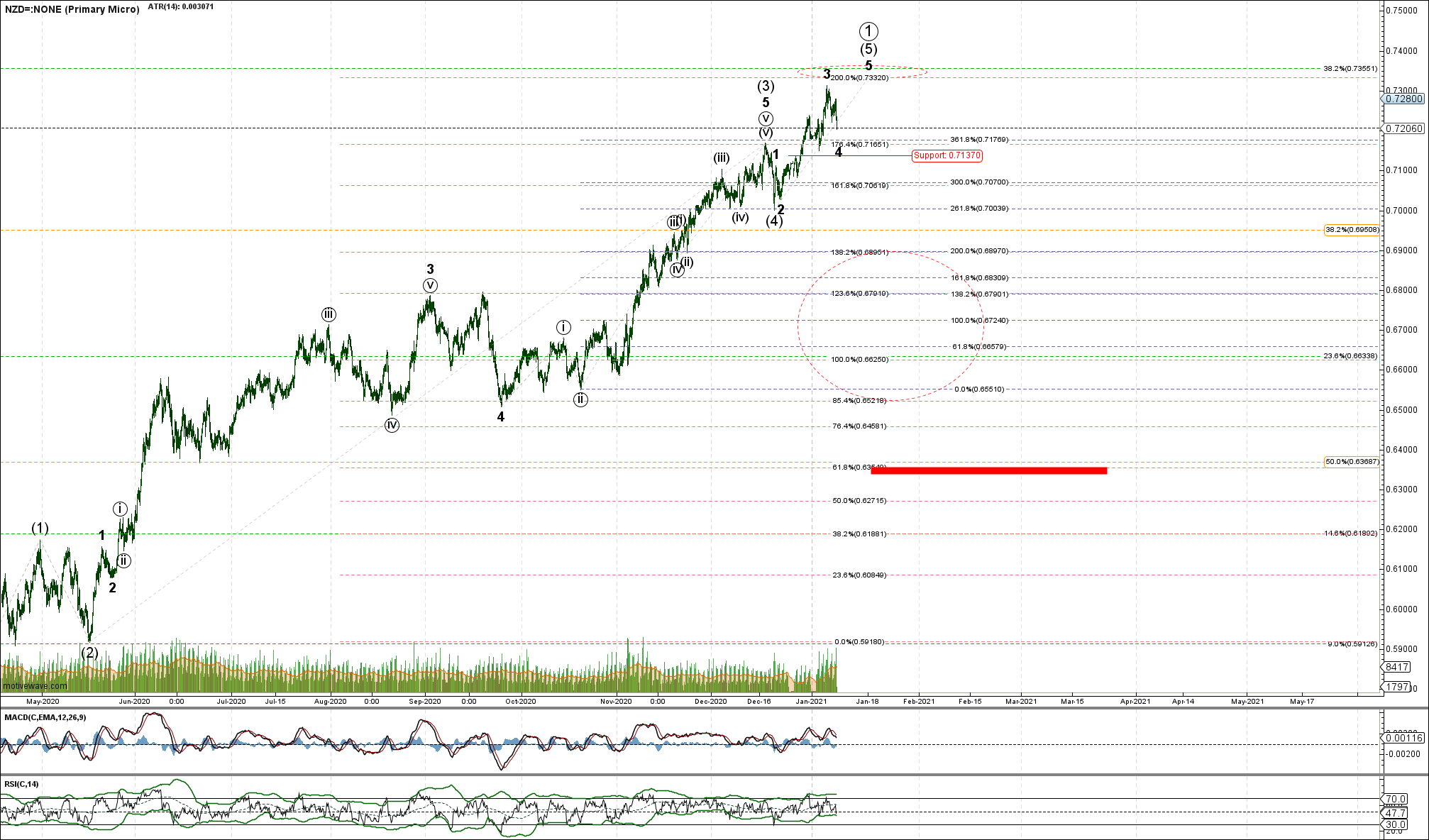 NZD= - Primary Micro - Jan-08 1348 PM (4 hour)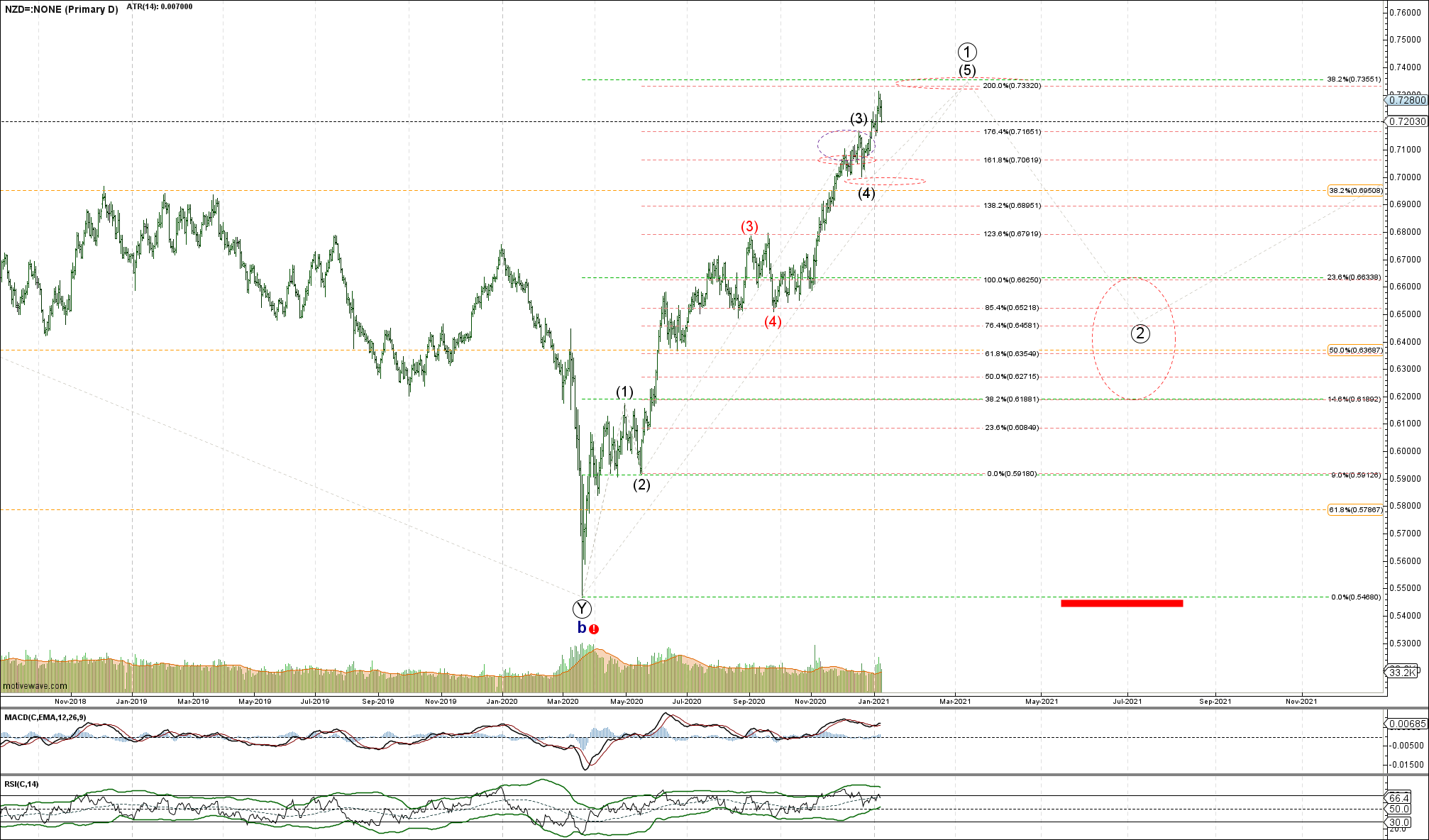 NZD= - Primary D - Jan-08 1349 PM (1 day)