Mixed Week for Asian Indices
Asian indices were mixed last week, with the Nikkei 225, Shanghai Composite, and Hang Seng indices lower, while the Nifty 50 and Australian ASX 200 were higher.
N225: The Nikkei continued initially lower last week, retracing deeper in the circle b-wave. Price has since made a nice recovery off last week's low, once again opening the door to the potential start of wave c heading toward a new high from here. Price needs to break back above 22325 in order to start confirming that circle wave c is underway though, otherwise the alternative if price fails to do so is that this bounce is wave iv of an ending diagonal (c)-wave, and one more low into the .618 retrace at 21345 can be seen first.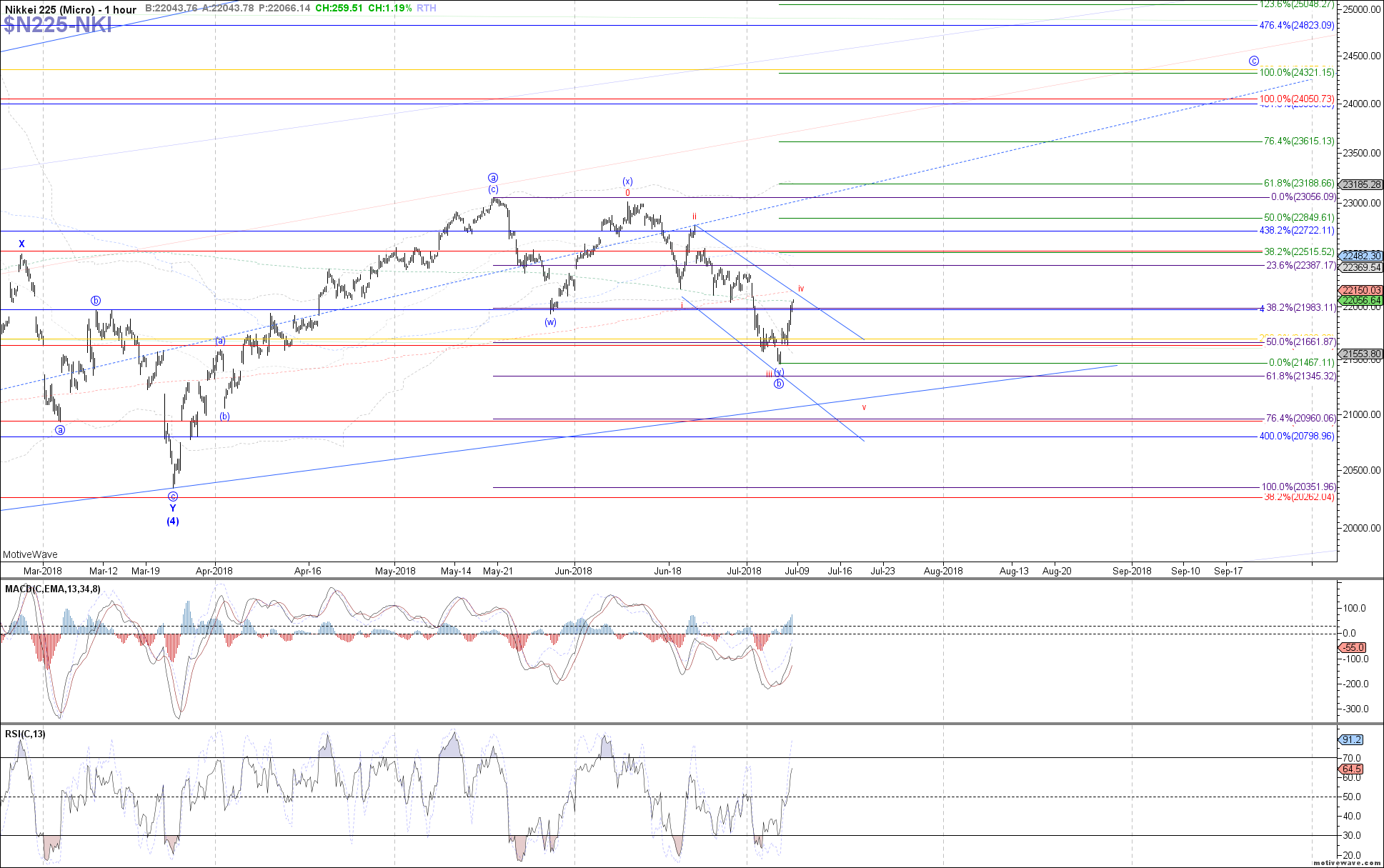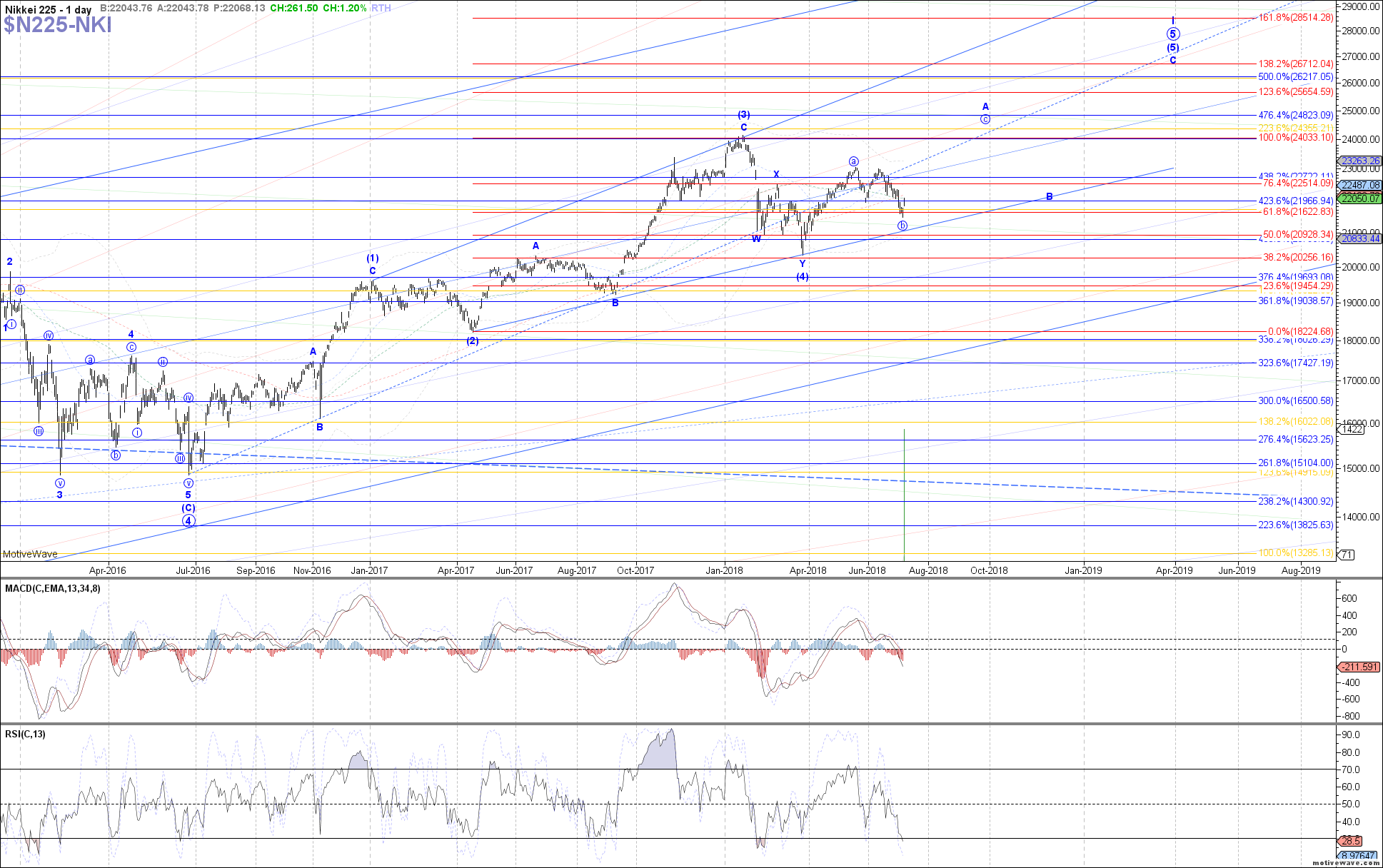 HSI: The Hang Seng continued to drift initially lower last week, testing the next support cited at 27815 before staging a nice bounce since. Price is still below the initial signal level at 29000 to start confirming a bottom though, so a sustained break above there should be seen next if wave (5) is starting. The alternative would be that wave C of (4) is still not complete yet, but this is the ideal spot for price to be turning up from so I lean toward a bottom in place.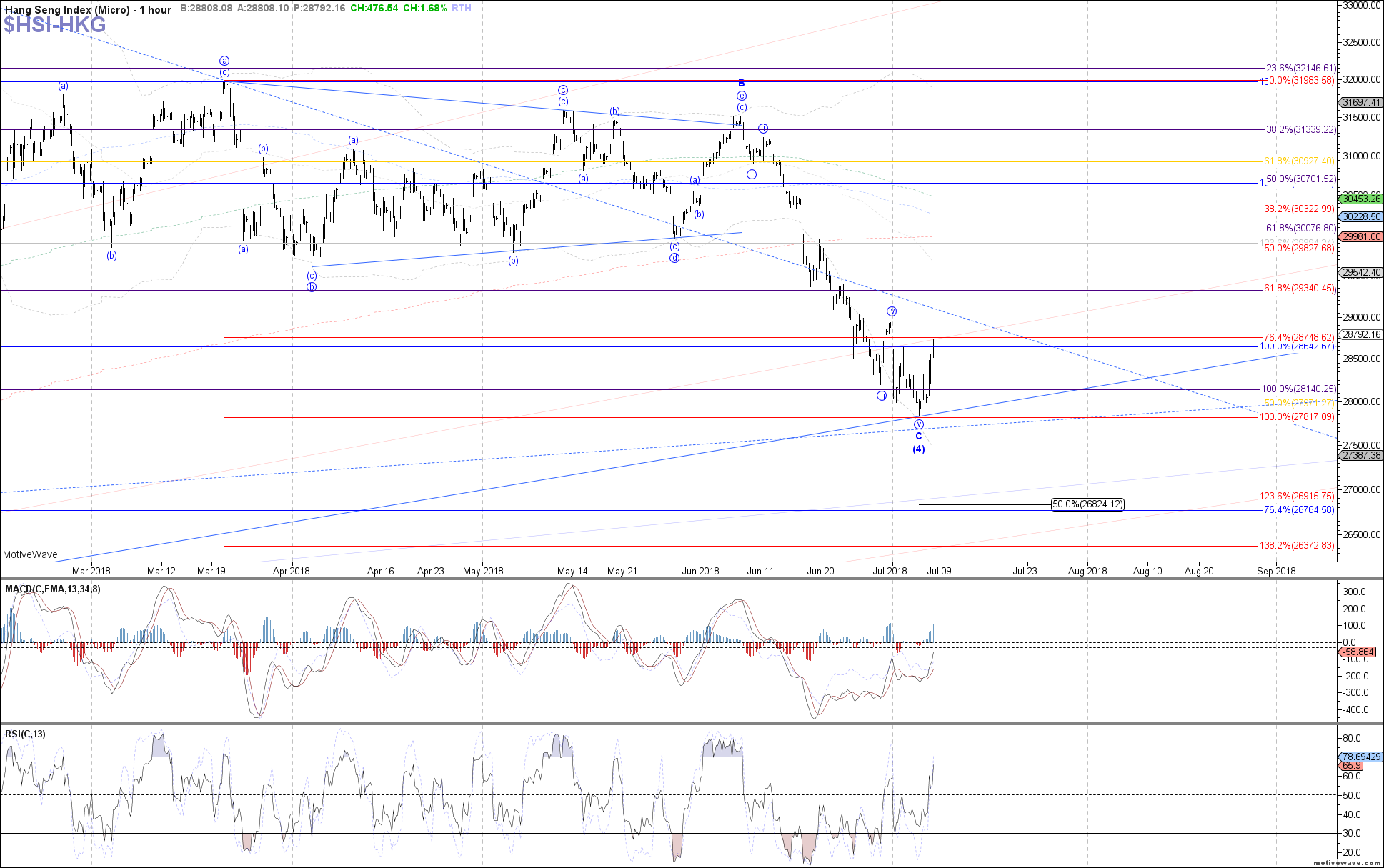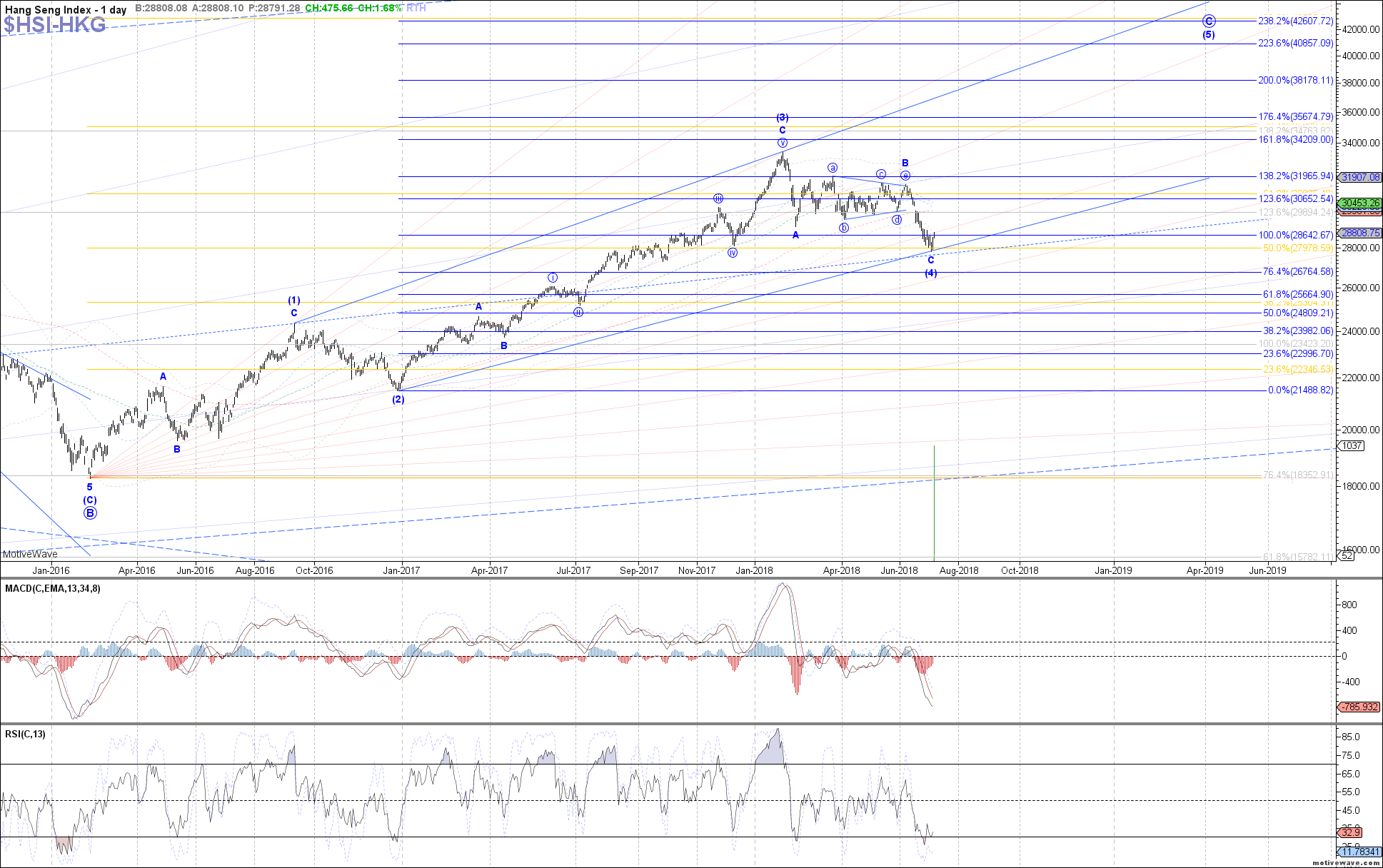 SSEC: The Shanghai Composite made another new low last week as well, extending a bit further in wave v of C. Price has since made a decent turn back up off last week's low, but in order to assume a bottom in place, a break back above 2850 needs to be seen next. Otherwise, the 2016 low at 2638 is technically the next support below.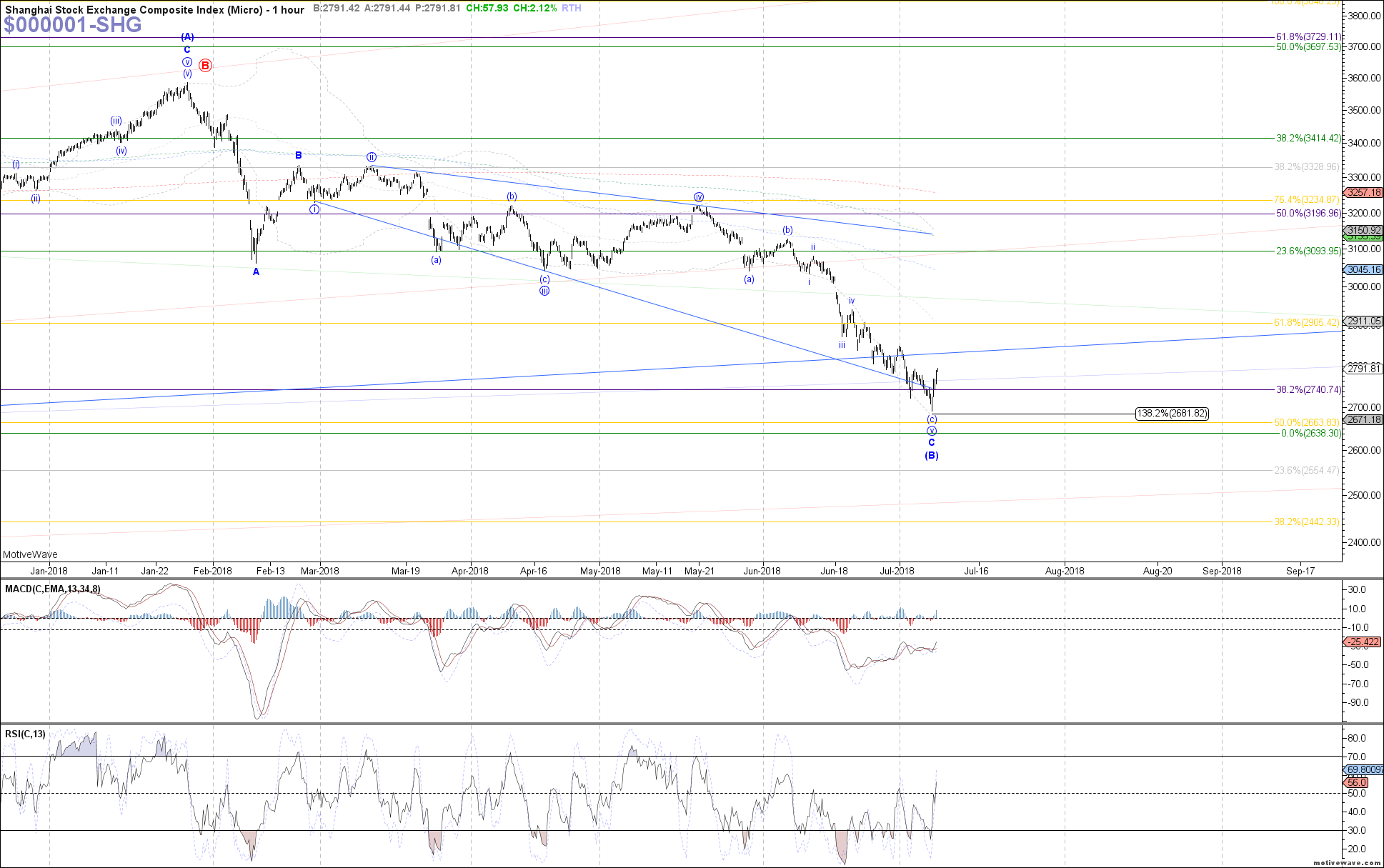 NIFTY: The Nifty made further progress higher last week, so far cooperating with the assumption that wave ii of (c) is in place, and price is now working on wave iii of (c). If that is the case, then price should still be filling out wave A of iii, which can reach a little higher near-term, even making a new high above the one in May, before consolidating again wave B of iii. Otherwise, the alternative if price were to break back below last week's low is the larger (b)-wave flat shown in red.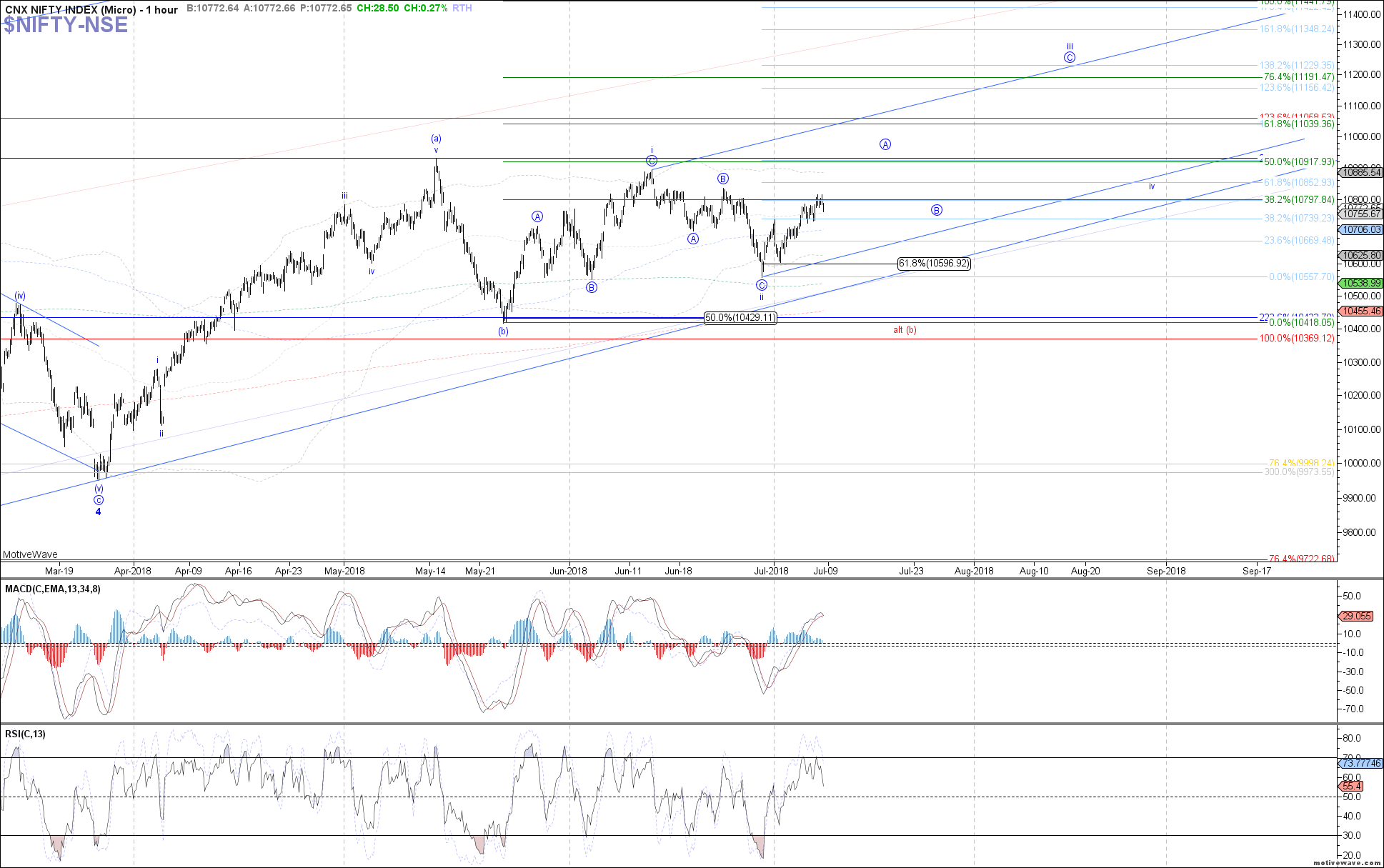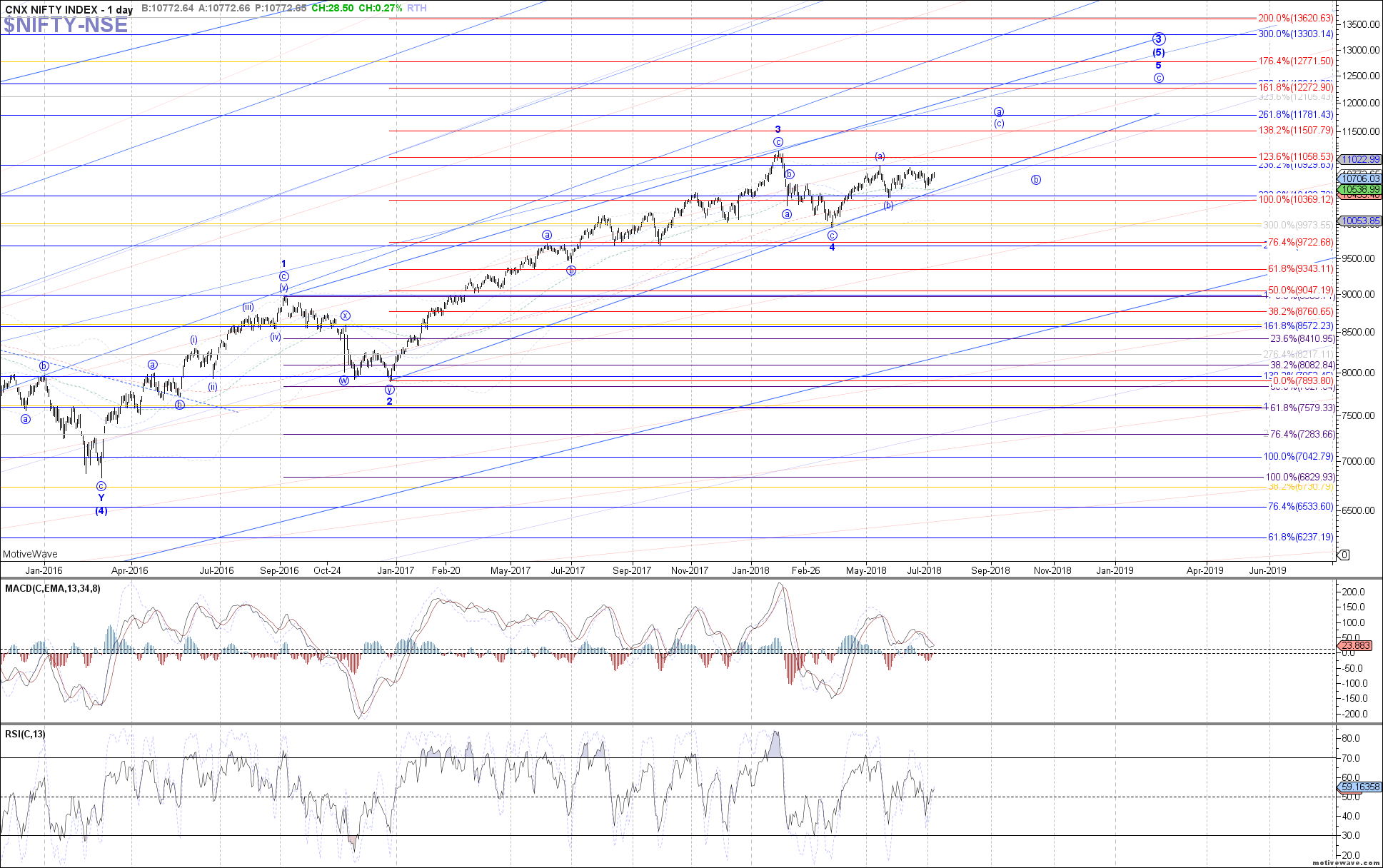 XJO: The ASX continued higher last week also, confirming a bottom in place for wave (iv) of c and price now filling out wave (v) of c. The minimum expected target for wave (v) at 6300 has already been reached, but the subwave structure still argues for another iv and v needed, so more near-term upside can still be seen, potentially even reaching as high as 6405 before completing. Otherwise a break below 6215 would be needed to suggest another local top in place.