Major TELL - Market Analysis for Jun 22nd, 2018
cleanest chart in the universe right now that has tape implications....
pretty simple in visual terms...
Now or later? Blue or Black? (Daily chart)
blue we hold impulsive structure, tape holds 2730/2700....we start to rally hard...
blue doesn't hold...i suspect that happens when SPX takes out 2720/2680....in tandom...
we then know more pronounced duration correction is underway and back to triangle counts....
love this because options have become so much cleaner and transparent...have been able to get rid of so many options...black and white here...shown by Blue Vs Black...
Micro zoomed in levels of importance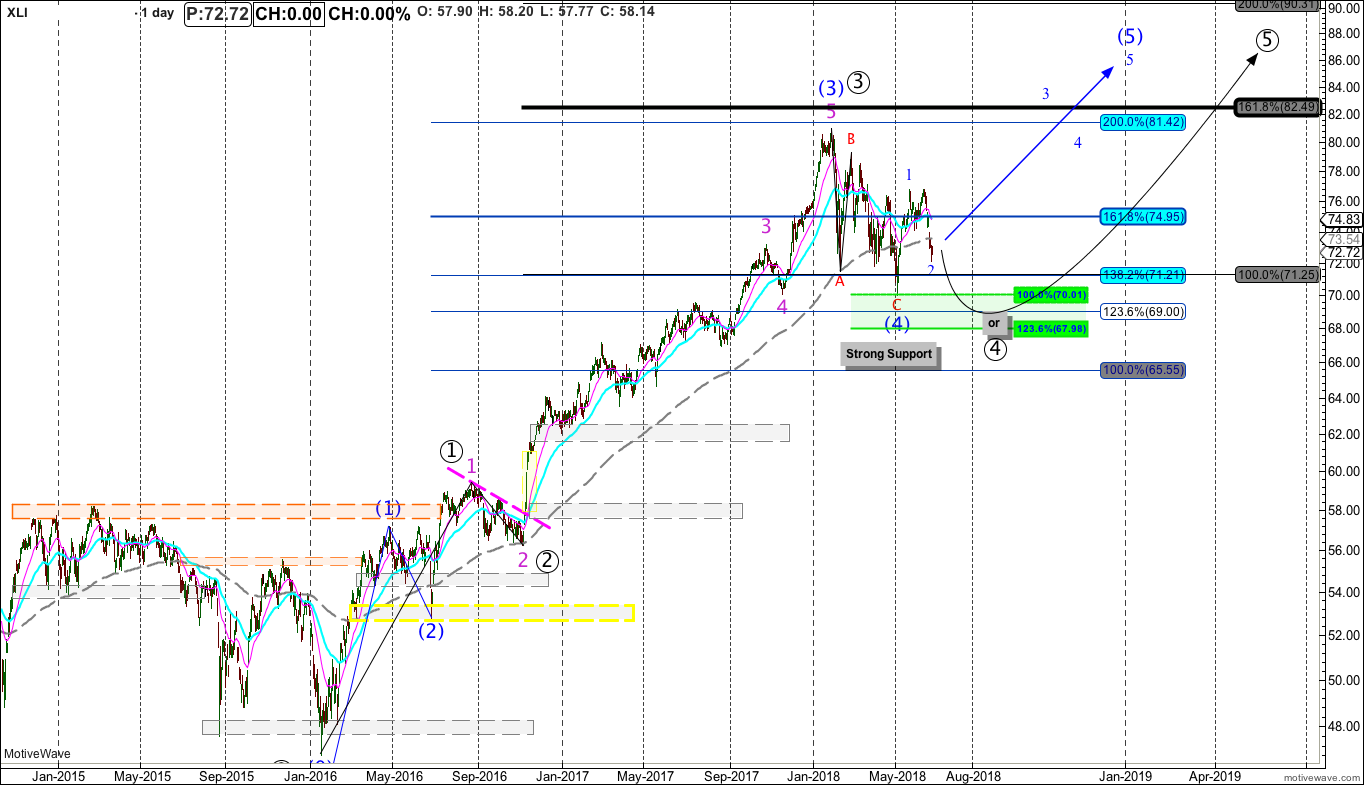 XLI - For Newsletter - Jun-22 1013 AM (1 day)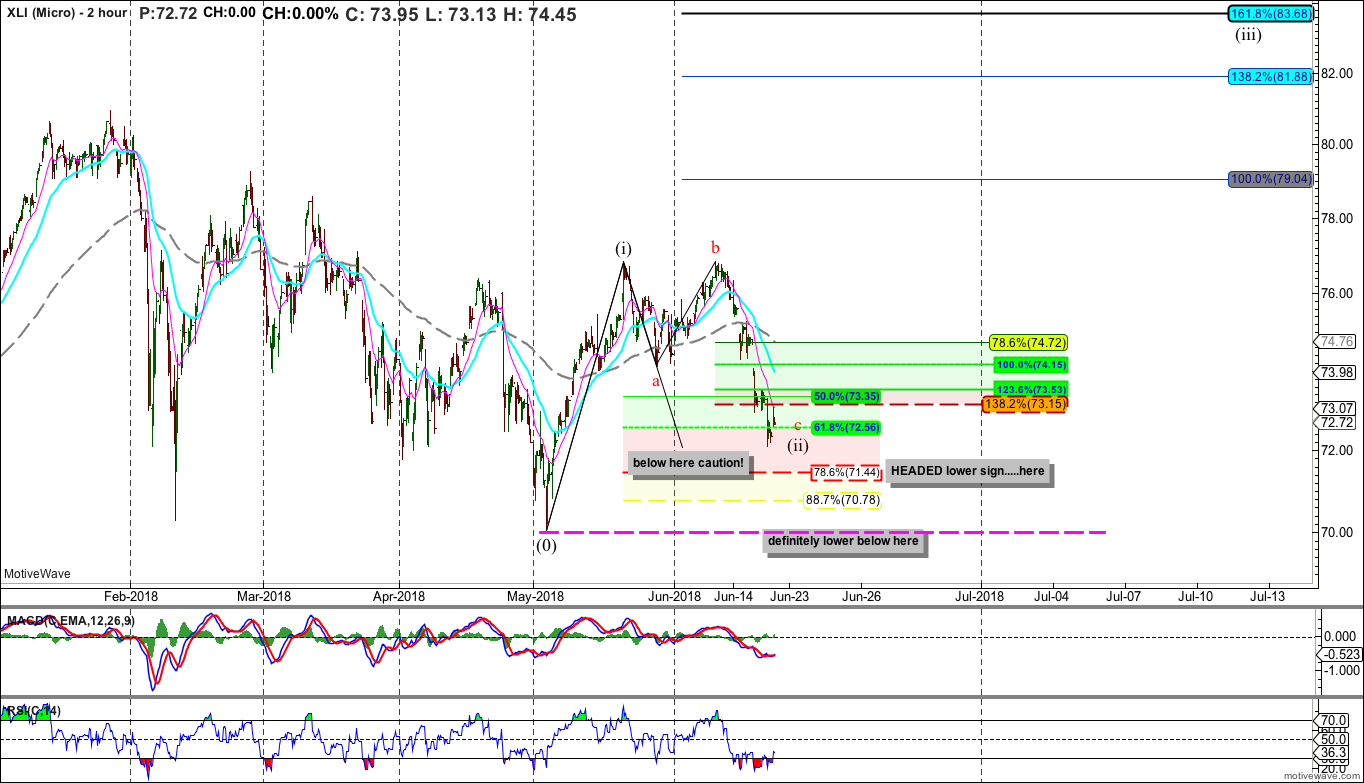 XLI - Micro - Jun-22 1039 AM (2 hour)