Long-Term Targets Reached In Two Forex Pairs
Our long-term target and potential major top in the USDTRY has been reached.
The USDTRY hit our expected 5th wave top of the larger (a) wave, as outlined in the October 1  chart directly below, and has begun the expected pullback in the first wave of (b), illustrated in the November 12 chart below that.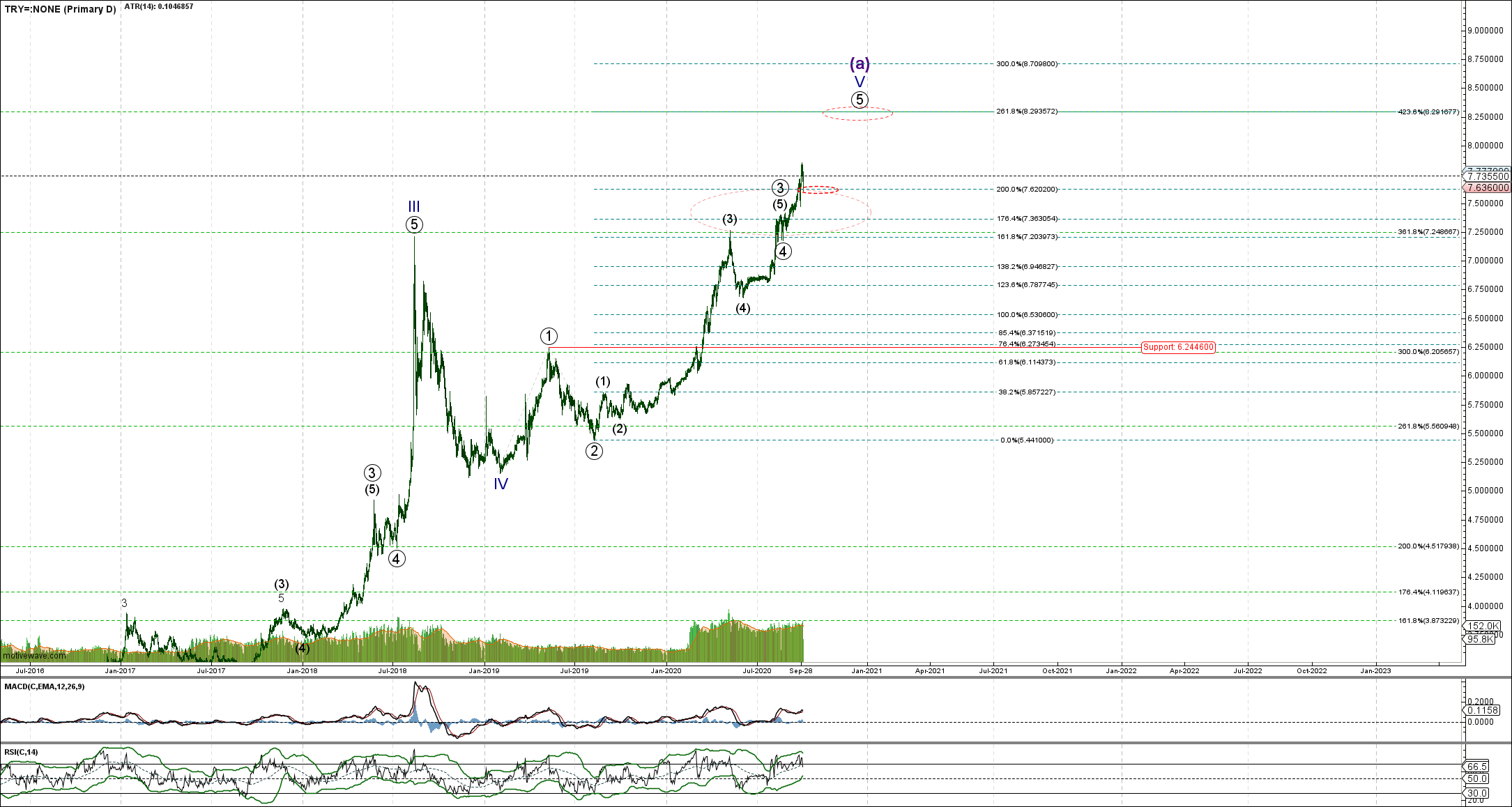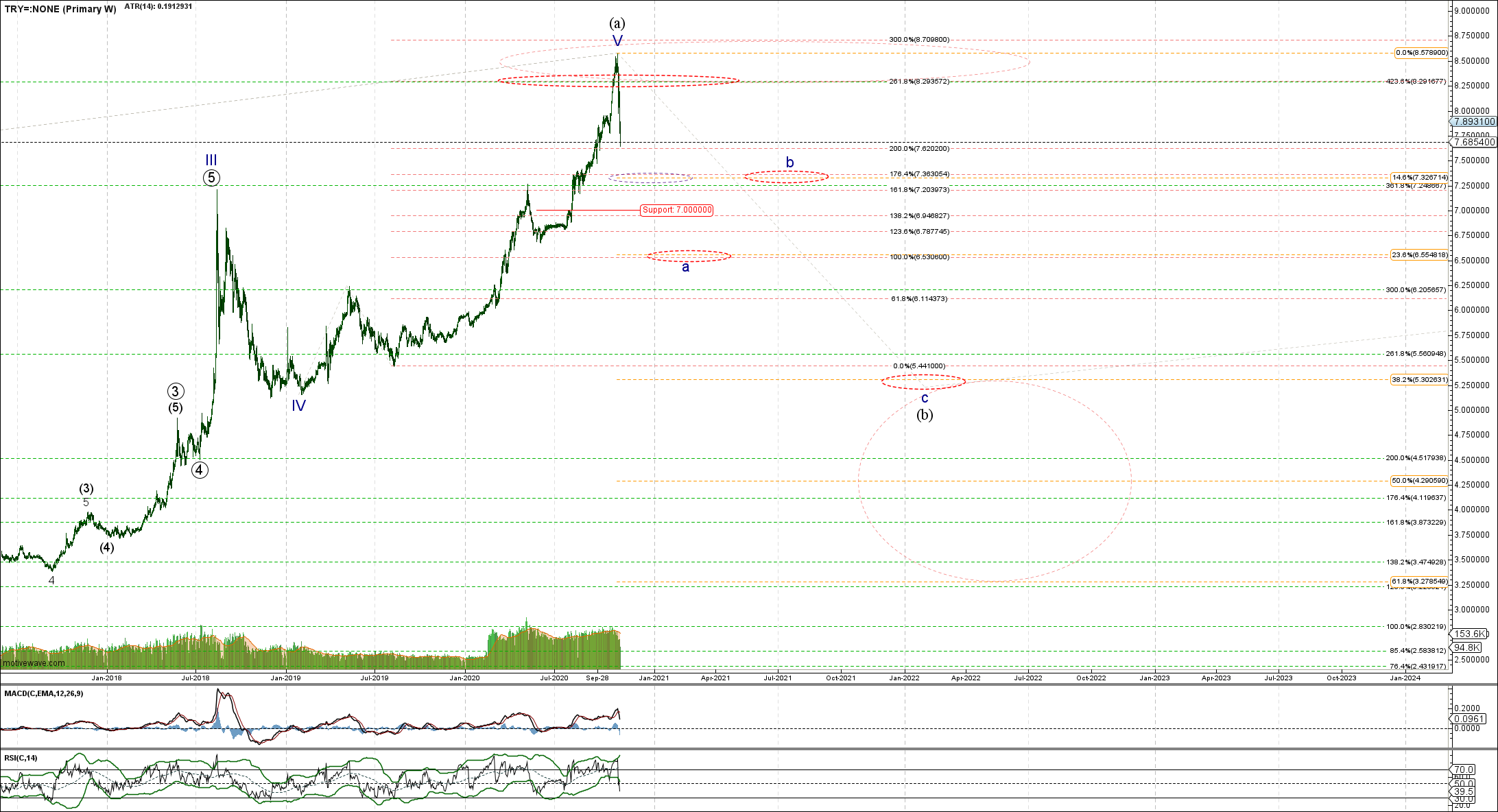 Similarly, our long-term target for a decline in the EURCHF, as shown in the chart from September 14 directly below, has been reached, and a very strong bounce has followed, as expected, shown in the chart below that from November 13.