LTCUSD: I have revised the Primary count - internal wave structure of presumable wave i off the low is being transferred and interpreted on the linear scale now.
While the circled i - ii count remains intact I have projected the ideal target for the wave ii into 54 - 65 target area (though pullback might be more shallow).
IF the count is going to play out completion of the circled ii is supposed to trigger a rally towards 160 - 189 area.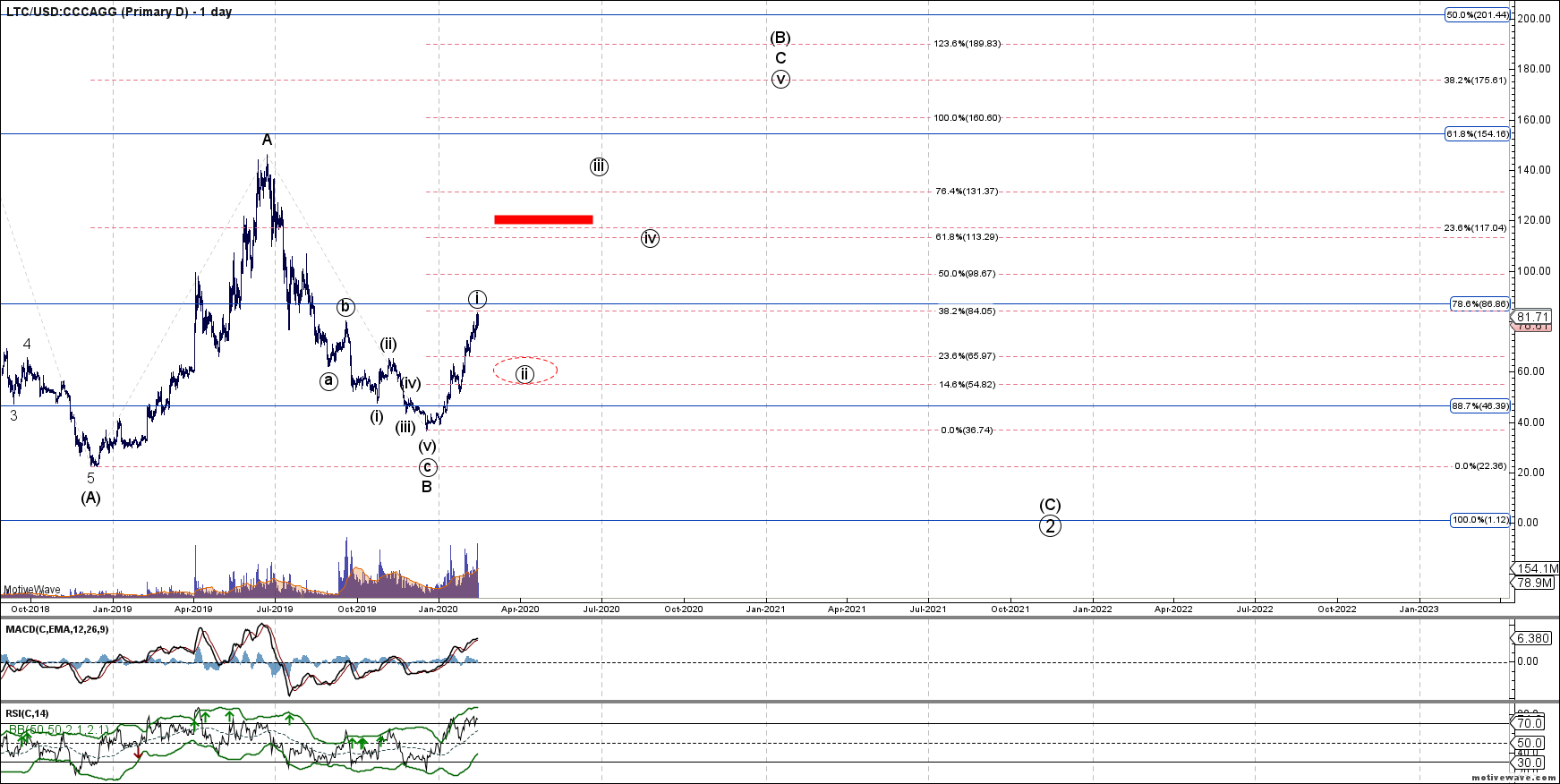 BaseCase - LTCUSD - Primary D - Feb-14 1120 AM (1 day)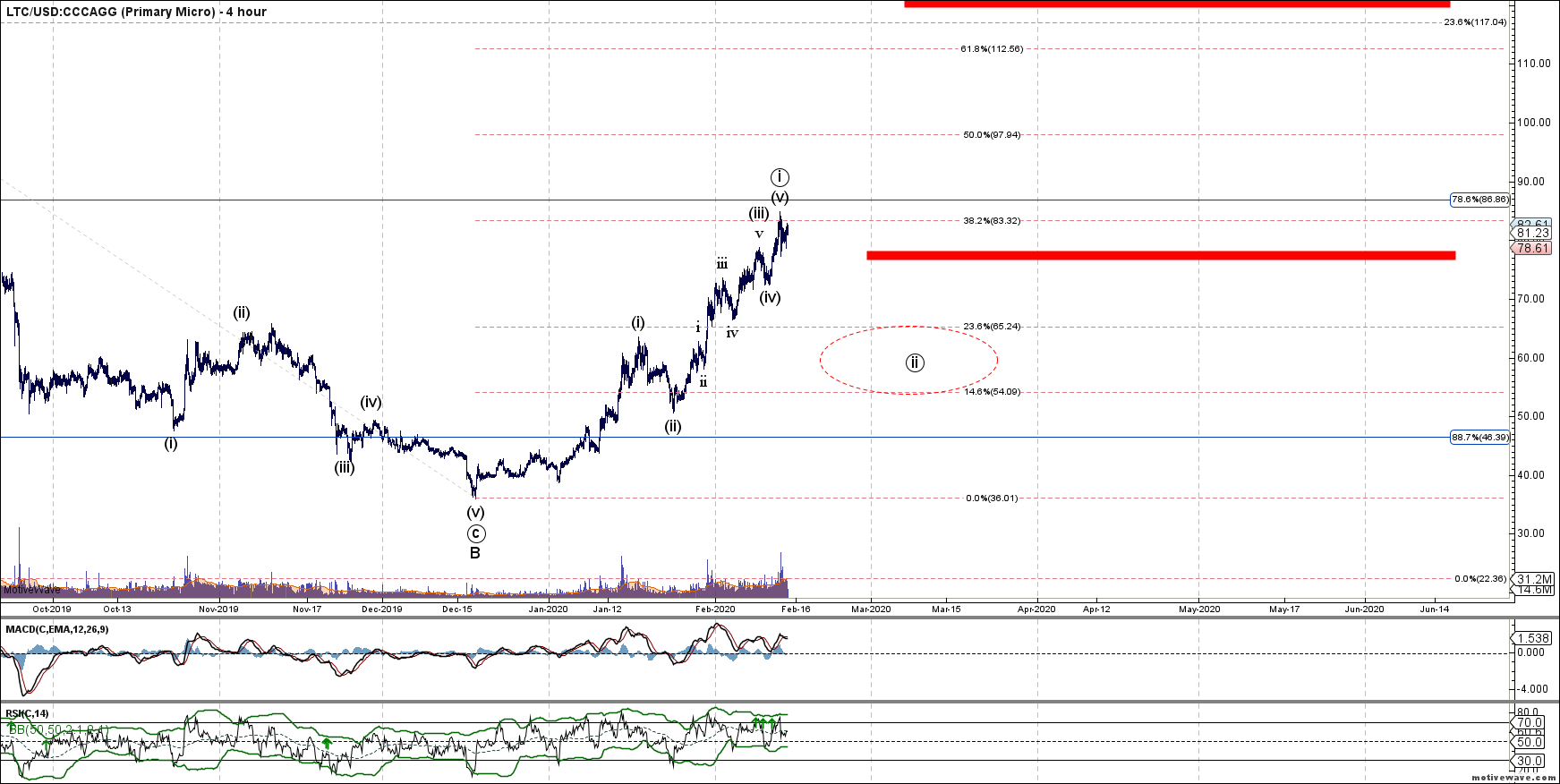 BaseCase - LTCUSD - Primary Micro - Feb-14 1120 AM (4 hour)