Indian Rupee - Market Analysis for Mar 6th, 2020
Indian Rupee
EURINR: looks like the critical 86.165 level may be tested soon. Over this level the counts should be revised - as the target in 97 or even 105 region may start looming there.
However, below 86.165 the decline scenarios remain alive.
USDINR: the count has been revised - ans now the pair seems to be targeting to a higher high within presumable ending diagonal. Possible target is shown on the chart; the count is valid over 72.12.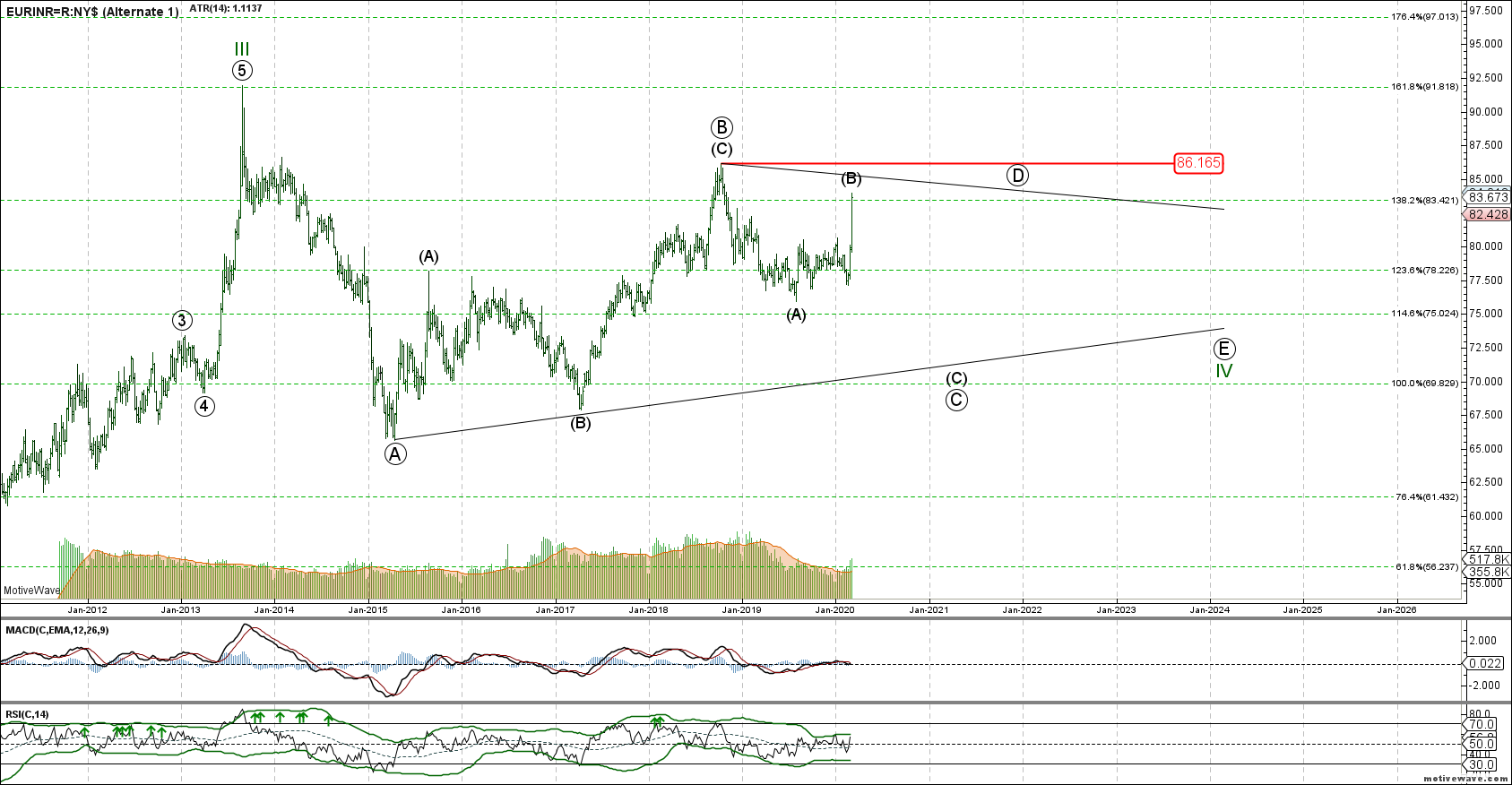 BaseCase - EURINR=R - Alternate 1 - Mar-06 1318 PM (1 week)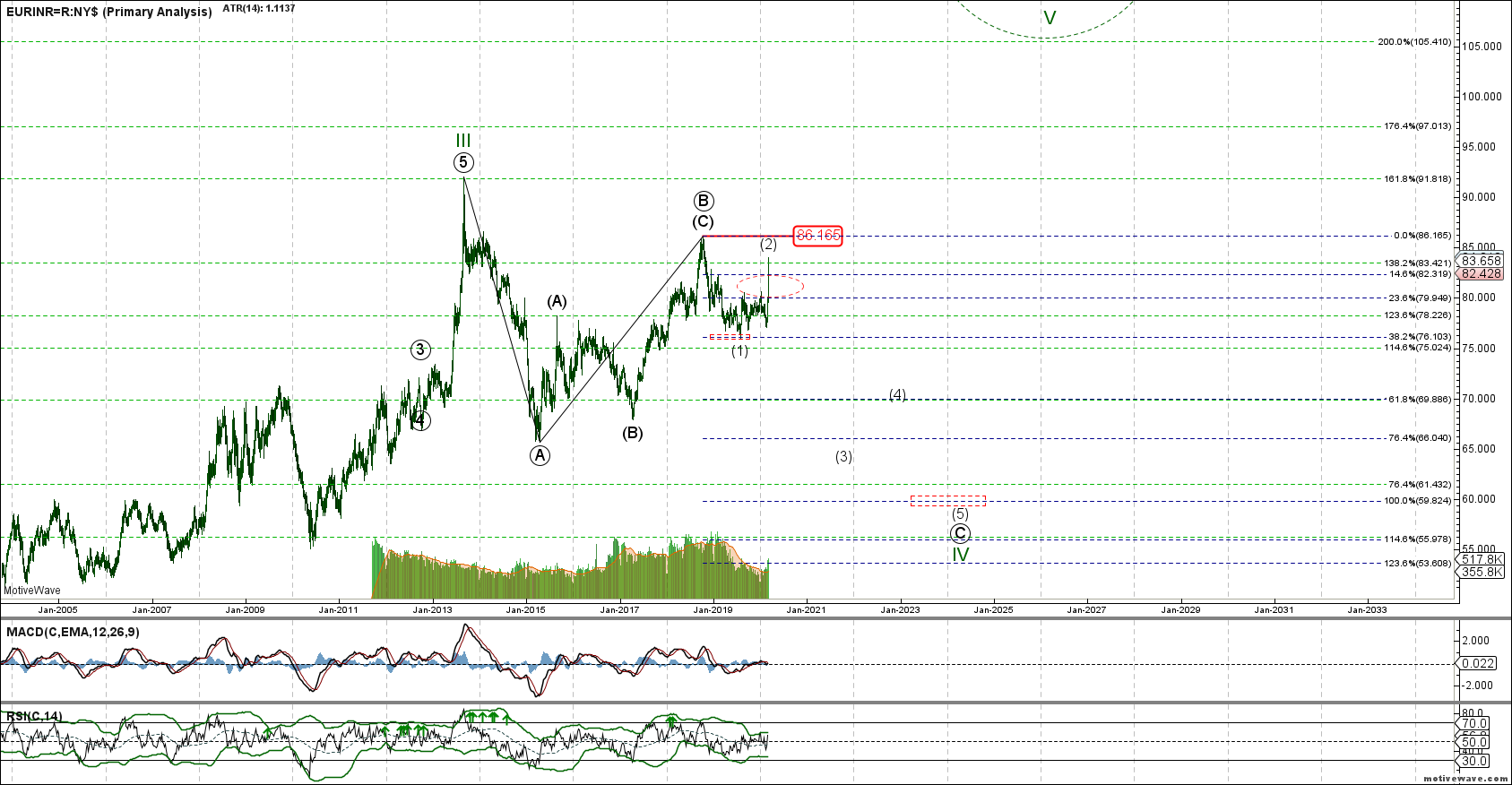 BaseCase - EURINR=R - Primary Analysis - Mar-06 1318 PM (1 week)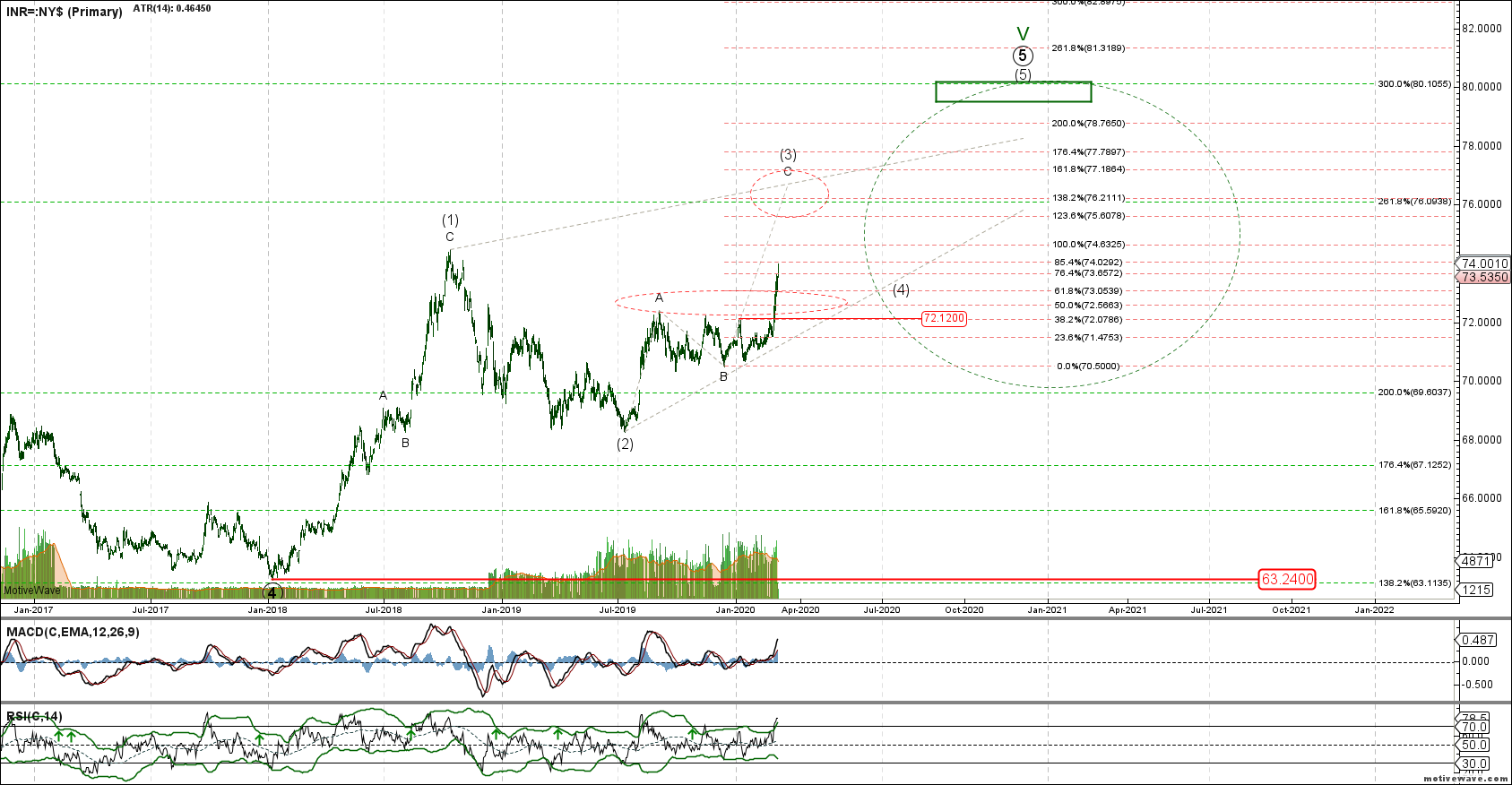 BaseCase - INR= - Primary - Mar-06 1325 PM (1 day)