Gold and silver - Market Analysis for Aug 28th, 2018
Gold: ideal target in 1225 - 1239 region remains in the cards. I assume it may be reached by the end of week - though I have to presume that 3 waves up we are seeing may be just an initial wave structure within more complex wave 4.
Immediate decline toward 1145 - 1150 is just one of possible scenarios at the moment.
Silver: ideal target for the wave (iv) is hit. Below 14.715 SI a high of sorts would be confirmed - but I need clear i - ii wave structure to the downside to confidently adopt decline to 13.50 - 13.10 as predominant scenario. Also I keep in mind that 3 waves up may be an initial wave structure within the wave (iv) and correction could resume.
In both, silver and gold, massive shorts are premature for the time being.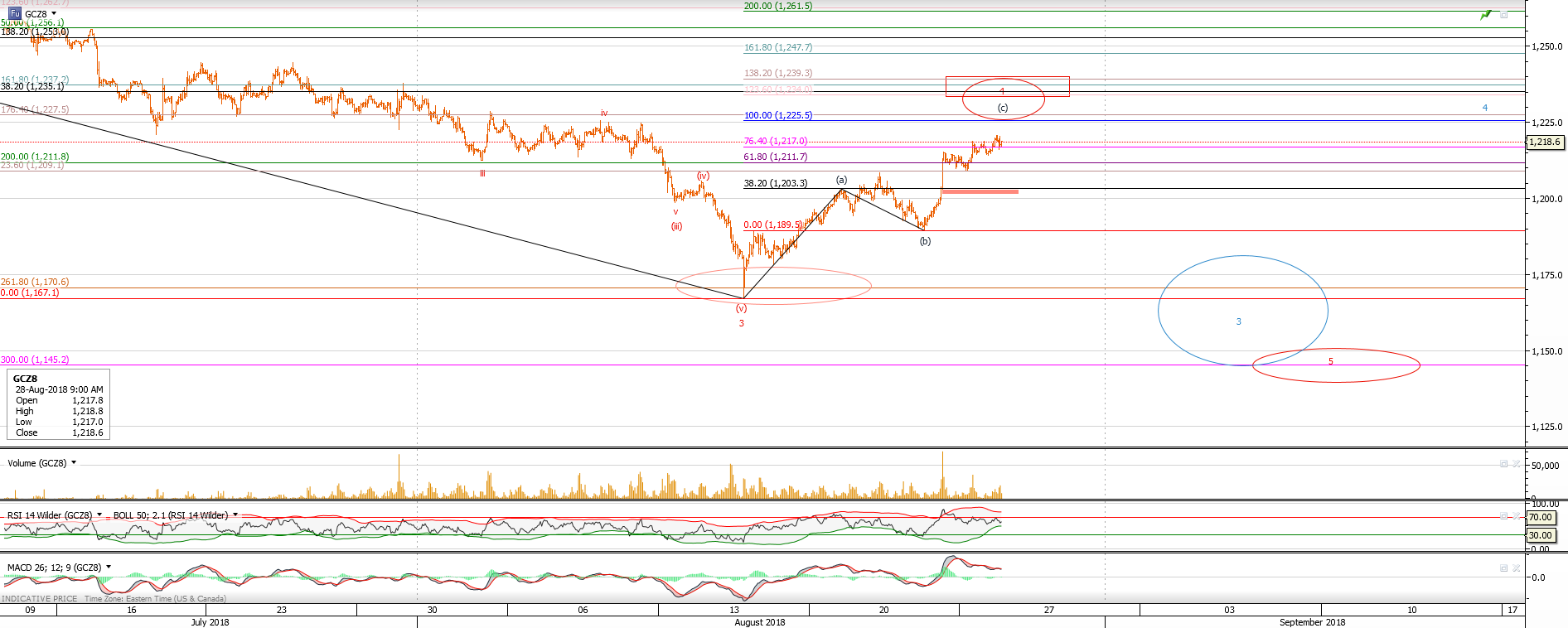 BaseCase - GC - 1 hr - 28-08-2018 - 1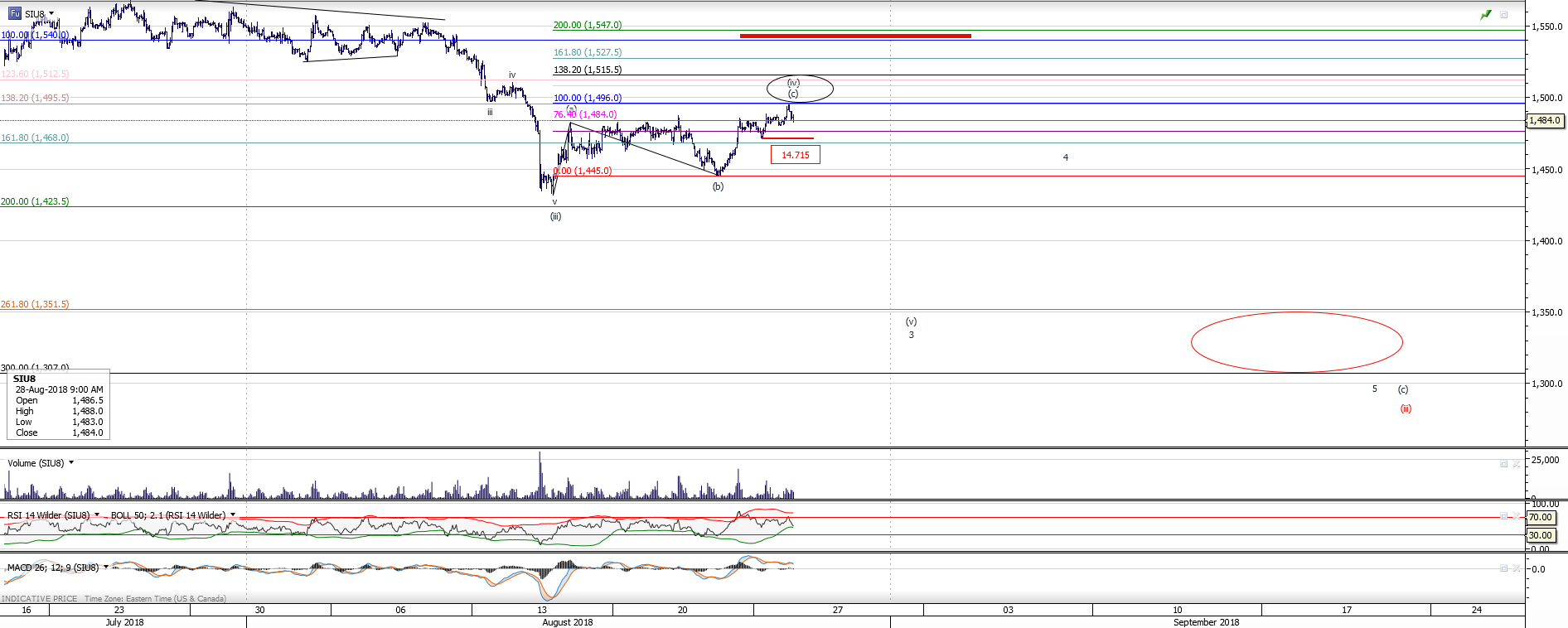 BaseCase - SI - 1 hr - 28-08-2018 - 1